Are you wondering what to wear while kayaking? You've come to the right place! There are many options on the market today, which can  be rather overwhelming if you're not sure what you're looking for. To make the process an easy one, here we've gathered the essential wear for kayaking to keep you safe and comfortable while out on the water.
Before you start purchasing gear, there are a few things you should consider to make the most of your investment. Things like knowing what temperature water and the type of environment you'll be in is a good start, and here we'll get into other things to make your purchasing even easier. Keep reading to find out the gear that'll be best suited to your needs as a kayaker. 
Consider the Water Temperature
One mistake that a lot of beginner kayakers make is that they dress for the air temperature,  not the water temperature, when preparing for their trip. This can be really dangerous, as capsizing in cold water has a lot of risks, especially if you're not prepared for it.
Rather than dressing for the air temperature, make sure that you dress prepared for the temperature of the water you'll be kayaking in. Once you've capsized, it's too late to put on a wetsuit. By wearing appropriate gear you'll protect yourself from heart or lung shocks and hyperthermia among other health concerns in cold waters.
All the experts recommend that you wear a dry or a wetsuit at all times when you're going to be kayaking, to keep yourself safe and comfortable. Wearing a suit when the water is under 60 F is crucial, but even if the water is warmer than that you will want to consider one to always be prepared.
Opt for a dry suit in colder water and colder air, as these suits are designed with watertight gaskets to keep you completely dry if, and when, you do capsize. Wetsuits are better in warmer waters, and you can even buy styles that are sleeveless or have shorts if you are worried about warm temperatures.
​Always Wear Layers

Once you have purchased your drysuit or wetsuit, then you need to make sure that you layer appropriately when choosing the rest of your clothing. It's recommended that anyone going out in a kayak wear layers, as this makes it easy to adjust what you have on to match temperature changes during your adventures.
Start by considering how much warmth your wetsuit or dry suit will provide throughout the day and then choose additional clothing items to layer for warmth. How much layering you'll need will vary depending on whether you choose a wetsuit or drysuit, or if you forego a suit altogether.
Layering with a wetsuit is easy, as you use the suit for a base layer or can wear a swimsuit underneath it. Adding clothing that will cover your exposed arms or legs if you choose a sleeveless version is a good idea for cooler waters. Additionally,  you can use your wetsuit to act as your entire body coverage, but still bring a light paddling jacket just in case.
When wearing a drysuit, you'll need to put on wicking long underwear or a dry suit liner. This helps keep you comfortable and warm inside of your suit. Add a thick fleece layer for your mid layer, which can easily be removed, if necessary for colder waters.
Finally, if you skip the suit altogether, bring rainwear and a fleece jacket that you can easily put on and take off. Avoid restrictive clothing or anything that chafes. Additionally, skip thin fabric, like what is used to make yoga pants, as this fabric may wear or tear while out on the water, compromising your clothing for the day.
Protect Your​ Feet, Hands & Head
The footwear you choose while kayaking is really important when you're exploring the open water, but many people mistakenly don't give their shoes a lot of consideration. We recommend that you shop for neoprene paddling booties, as they offer protection and are incredibly lightweight and comfortable. Shoes with a durable sole for water sports like kayaking, designed with comfortable and convenient materials are sure to keep your feet warm and safe while adventuring.
While water sandals are a popular product on the market today, they can easily collect sand and mud and don't offer as much protection as a full coverage shoe. Skip flip flops, for the sake of your feet, as they will easily fall off and don't offer hardly any protection.
Protecting your hands is equally as important as protecting your feet, as kayaking can be rough on the palms, wrists and fingers. Not only will great paddling gloves protect your skin from wind and cold, but they will also help to prevent blisters. Keep your hands warm and protected from the elements and paddle wear by keeping a quality pair with you on every trip. 
 There are people who prefer to use "pogies," which fasten to the paddle. These are fine to use and offer protection from the elements and blisters.
Finally, make sure to wear a hat to protect your face and eyes from the sun and elements. Skip hats that have small brims, as they won't provide you the protection you need while kayaking. When it's really cold out, opt for a beanie underneath your hat to keep your head nice and warm.
Skip the Cotton
While cotton can feel great against your skin and keep you nice and cool, it has the ability to retain water, which isn't a desire in ocean sports. This means that when you get wet, you will find it difficult to dry back off, which likely results in you being uncomfortable and cold during your trip.
Avoid this material, and instead look for clothing that is made from quick-dry fabrics designed specifically for water use. These are able to dry out quickly once you get wet, which will help you enjoy your trip safely and comfortably.
Stay Comfortable All Day
Remember that when you're kayaking, you will be sitting for a long period of time, so you need to make sure that you choose clothing that will be comfortable during your trip. Additionally, try on your clothing ahead of time to get familiar with it, and see how easily you can move in it.
You don't want to get stuck in your kayak all day wearing clothing that is too restrictive or that makes it difficult to move. Kayaking involves a lot of movement, which is why you need clothing that will allow you to freely turn, twist, and move about.
​Final Thoughts
Clothing for kayaking is similar to that of other ocean sports like paddleboarding, you're searching for versatility, durability and comfort while you're exploring out on the water. Additionally, you're looking to protect yourself from the cold air and water temperatures. 
Along with a wet or drysuit, you'll need to prepare your clothing gear with things like a personal flotation device, kayaking gloves, water sport shoes and more. The initial investment is well worth the safety in cold waters and comfort all day for all of your future kayaking adventures.
As you can see, a lot of thought goes into choosing the right clothing for your upcoming kayaking trip. By carefully considering the temperature of the weather, what your clothes are made of, and how many layers you need, you can make sure that you are safe and comfortable on your upcoming trip.
Always remember to bring an extra layer of clothing if you are doubtful about whether or not you will be warm enough. It's always easier to take off excess clothing and pack it away than to suffer cold through a trip where you were not prepared for the elements.
Do you have a favorite additional piece of kayaking gear that we didn't mention here already? We'd love to hear your thoughts in the comment section below!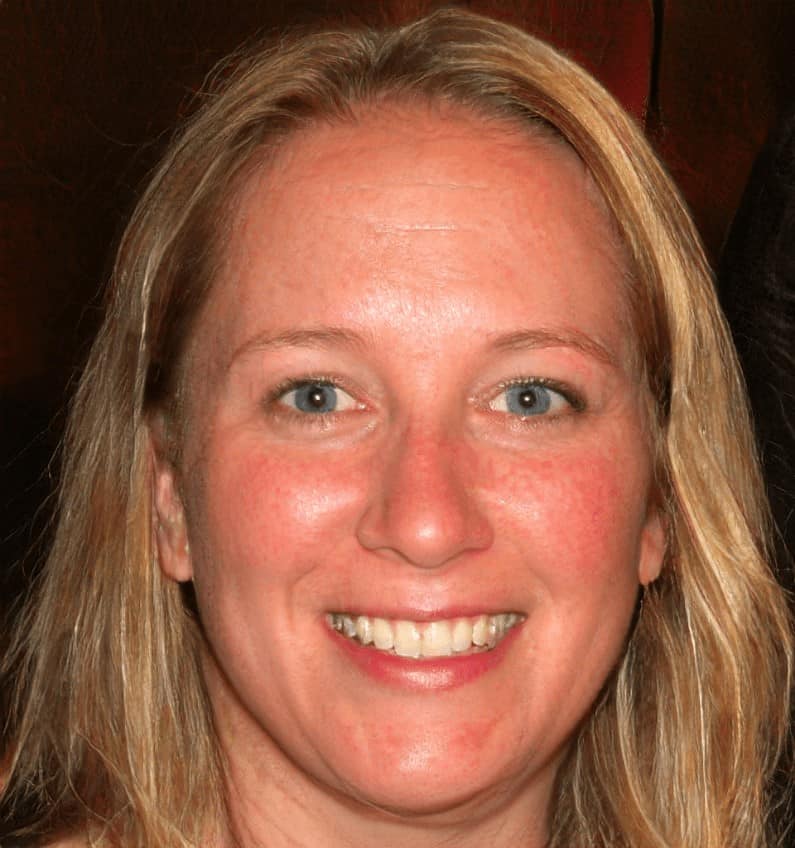 Megan Jones leads the editorial staff of Seaside Planet. They are a multidisciplinary team of outdoor adventurers, water sports lovers, and passionate beach goers. You can learn more about Meg and the rest of the editorial team here.