If you're looking for a fun adventure on the water, stand up paddle boarding (SUP) is an exciting ocean sport that's versatile enough for all skill levels. It offers an exciting way to glide across the water's surface, an epic view for viewing marine life above and below the water, and a full-bodied workout.
Before hitting the water for the first time, it helps to understand what essential SUP gear you'll need for your adventure, and why this gear will work to your benefit while exploring. To help you choose what to wear while paddle boarding, we've gathered:
SUP Gear Essentials
Warm and Cold Water SUP Gear
SUP Yoga Attire
Why Wear Paddle Boarding Gear?
A day paddle boarding on the water can quickly be ruined by a number of uncontrollable factors, from gusty winds to rain and storms, but there are things you can control. Aside from checking the weather and water conditions before heading to the shore, preparing the right clothing for paddle boarding ensures you're comfortable and protected throughout your day on the water.
Here's how the best paddle boarding attire will help you during your SUP adventure: 
Safety: Paddle boarding clothing gear should help regulate your body temperature throughout the day, and offer safety in an emergency situation. 
Comfort: SUP clothing should fit comfortably both when wet and dry to make your paddle boarding excursion and enjoyable one. 
Protection: Paddle boarding gear should protect both your skin and eyes from harmful UV Rays. 
Now that you understand why paddle boarding gear helps to make your experience the best yet, it's time to break down the essential clothing gear you'll need on the water.
Paddle Boarding Essentials
One of the many great features about the wonderful sport of stand up paddle boarding is that you need relatively few items to keep yourself safe and comfortable on the water. Aside from a quality SUP and a durable SUP paddle, you'll also want to wear appropriate attire for your adventure. From safety devices like a SUP leash, to protection items like rash guards and aqua socks, there is a range of gear items you have to choose from to keep yourself safe and comfortable on the water. 
Here are some paddle boarding attire essentials:
Personal Flotation Device (PFD)
Perhaps the most important piece of gear you'll need while kayaking, other than the board and paddle, is a personal flotation device. The U.S. Coast Guard classifies stand up paddle boards as a vessel, which means when exploring outside of a swim or surf area you're required to have a PFD on board. Children on a SUP must wear a PFD at all times, while adults don't have to wear the device as long as it's on board. To find out age requirements in your area, check your state and local regulations. 
There are a variety of flotation devices on the market today, which have a host of different features depending on your needs on the water. Any quality flotation device will do, but those made specifically for SUP typically feature wide armholes which allow for a full range of motion while paddling. 
To learn how to choose the best personal flotation device for your needs on the water, check out our article: The 5 Best Life Jackets for Paddle Boarding. 
Safety Whistle
As with the PFD, the USCG also requires that you carry a safety whistle while paddle boarding. Carrying a whistle is essential for your personal safety to warn other boaters in the area of an emergency. Keep the whistle around your neck, wrist, or PFD to ensure it's easily accessible at all times. 
Along with a whistle, experts also recommend carrying a quality waterproof light for your safety while paddle boarding after or before sunset. 
Warm Water SUP Attire
The best clothing for stand up paddle boarding is designed to both protect your skin and eyes from the sun, and to keep your body a comfortable temperature throughout the day. Although there's no strict rule for what to wear, there is gear designed for paddle boarding that'll make your experience on the water the best yet. 
When paddle boarding in the summer, you'll likely want to dive off your SUP to cool off and enjoy the water. This means you'll need waterproof clothing like a swimsuit, rash guard, or water resistant athletic gear to keep you comfortable all day. Choose gear with materials that prevent water absorption as much as possible, and those that dry quickly. Additionally, a sun hat and sunglasses are ideal for SUP to protect your eyes and head from the harmful effects of the sun. 
In regards to footwear, the feeling of a paddle board under bare feet in warm water is one of the greatest ways to be one with your board. However, surf booties and aqua socks are also often used for adventure paddling. Remember that you can always de-layer while out on the water, and bringing a few extra layers is better than not having enough. Just remember to bring a quality dry bag with you for holding gear safely and keeping it out of the way while paddling. 
In warm water conditions, the following gear is ideal for protection on the water:
Swim Suit
Board Shorts
Sunglasses
Cold Water SUP Attire
If you're paddle boarding in cold weather conditions, you'll want to wear a wetsuit, drysuit or a wetsuit alternative to retain heat to your body throughout the day and prevent hypothermia. This marine attire is often used by scuba divers, but they're also ideal for water sports like paddle boarding, surfing, body boarding and more. 
Wetsuits can be layered on top of a rash guard or swimsuit for added insulation, or it can be worn without other gear underneath. A wetsuit is designed to trap a thin layer of water between your skin and the neoprene fabric of the suit, allowing a barrier for your body to naturally heat up. These suits vary in thickness and coverage of the body, dependent upon your needs and the temperature of the water. If, however, you'd prefer a more flexible and less restricting suit that also provides warmth to your body, you will likely prefer a drysuit instead. 
Although paddle boarders often enjoy the adventure barefoot in warm water conditions, in cold water conditions this just doesn't provide enough safety to your feet. Footwear such as surf booties and aqua socks are used to provide warmth and insulation to your feet, and to protect you from the elements. Water shoes are also extremely useful for increased grip and protection, and come in handy when you want to explore on slippery rocks, or other surfaces. 
In cold water conditions, when hypothermia can be a concern, some the following additional gear is essential for paddle boarding safety.
SUP Leash
Before heading out on your board, you'll need to invest in a quality paddle board leash. Much like the PFD, it's designed for both your convenience and your safety. This leash is used to tether your SUP to your body, ensuring it stays close by if you fall off into the water. Because a paddle board is a large flotation device, it can pose a threat to your safety, and the safety of others, if you lose control of it. Additionally, a leash prevents the inconvenience of having to chase your board down after you fall off and it's carried away. 
These leashes are most often designed with multiple attachment points so that you can connect it to either your ankle, wrist, calf, arm, or the tail of your SUP. Many experts recommend choosing a coiled leash because this style creates less drag in the water, and is less likely to get tangled on floating debris or other paddle boarders. 
SUP leashes are often designed with different intended uses, so be sure to choose an option that fits your needs on the water. These leashes are often sold separately from the board itself. 
Waterproof Sunscreen
Your paddle boarding attire should always be paired with quality waterproof sunscreen to protect your skin from harmful UV Rays. Choosing the right sunscreen, and applying it throughout the day, is crucial because your body will be exposed to the sun for much of the day. The best sunscreen will ensure you're protected while you paddle, rest, play, and swim, and will help keep your skin from getting a painful sunburn. 
While it's best to apply sunscreen before hitting the water, you'll also need to reapply it throughout the day to ensure you have ultimate protection. Pack plenty of sunscreen to last you the entire day, to prevent cutting your trip short- or risking a burn. 
What to Wear for SUP Yoga
Paddleboarding is a great full-body workout, and combining it with yoga is a great way to push your body and to free your mind. Even beginners, to both yoga and paddleboarding, can benefit from combining these two activities on the water. With more practice, you may even even be able to master more advanced poses. 
Whether you're new to SUP yoga, or getting out on the board for the first time, the gear you'll need is just slightly different from traditional paddle boarding. While some choose to practice yoga in the comfort of their swimsuit, you may also choose to wear yoga clothing designed specifically for use in marine environments. Opt for materials that dry quickly, and fit comfortably for use throughout the day. 
What Not to Wear Paddle Boarding
When most people think of paddle boarding, they assume that they can just throw on anything. After all, you won't be getting wet right? Wrong. You'll be wading into the water to launch your kayak, you may want to go swimming, and it's likely that at some point you'll fall in! If you're wearing absorbent materials, this will leave you feeling uncomfortable and potentially causing a threat to your safety in cold weather. To prevent this from happening, do you research and choose gear that's appropriate for SUP. 
While there is plenty of suitable clothing and gear options available to choose from, there are also several types of attire that should be avoided: 
1. Cotton Clothing
Cotton material quickly soaks up water like a sponge, and takes quite some time to dry out. When you get wet, this will leave you stuck wearing wet clothes during your adventure, which is both uncomfortable and unsafe in cold conditions. It's best to avoid this material for stand up paddle boarding gear and clothing. 
2. Land Shoes
In warm water conditions, there's really no need to wear shoes while paddle boarding. Most boards feature rubber grip for your feet, providing you with quality balance and grip in maneuvering the vessel. In cold water conditions, it's important for your safety that you wear water shoes or marine boots for your comfort and safety. Land shoes and sneakers, on the other hand, should not be worn on paddle boards. 
Not only will these types of shoes fill with water if, or when, you fall in, but they'll also become a hindrance when you get out of the water because they'll retain lots of water. Keep these shoes for walking on the land, and opt for marine shoes when stand up paddle boarding. 
Additional Tips for Ultimate SUP
Before ever grabbing your paddle board and hitting the water for the first time, there are simple steps you can take to prepare for your best adventure yet. Aside from wearing the appropriate paddle boarding gear, there are other things you can do to prepare. Here we've gathered some additional tips and tricks from ocean enthusiasts to set you up for success on the water:
For novice paddle boarders, choose a small and calm body of water to practice in. A calm shore free of obstacles like boats, swimmers, other kayakers and buoys. 
Opt for a sandy beach, or a similar area where you can safely and easily wade into the water, to launch your stand up paddle board. This will also make it much easier when you return to shore to head back inland after your adventure. 
Choose a day with optimum weather conditions, like a sunny sky and little to no wind. By checking the forecast ahead of time, you'll prevent getting caught in a dangerous storm or other elements. 
Find the direction of the wind before launch to ensure you paddle into the wind when you paddle out, giving you an added boost on the way back in from the wind at your tail. This becomes especially useful after a tough workout, when your body is tired and ready for a rest.  
Paddle with a friend for ultimate safety on the water. Practicing the buddy system is the best way to ensure you have assistance in an emergency. 
Learn to paddle board by taking short outings, and don't overdo it until you're confident and well-prepared on the water.
Final Thoughts

As with most ocean sports, there's no fast and hard rule for what to wear while adventuring on a paddle board. However, there is attire and gear that will make your SUP experience a comfortable and safe one. Consider the temperature of both the air and the water where you'll be paddle boarding, and choose attire accordingly. Additionally, it's crucial that you always have a PFD on board when venturing outside of swim or surf areas, and a whistle on hand for emergency alerting. By preparing your gear before ever hitting the water, you'll ensure you create an experience you'll remember for the rest of your life. 
Do you want to read more from ocean sport enthusiasts? Join the Seaside Community, and get our guides and reviews sent right to your inbox, by subscribing to our newsletter below!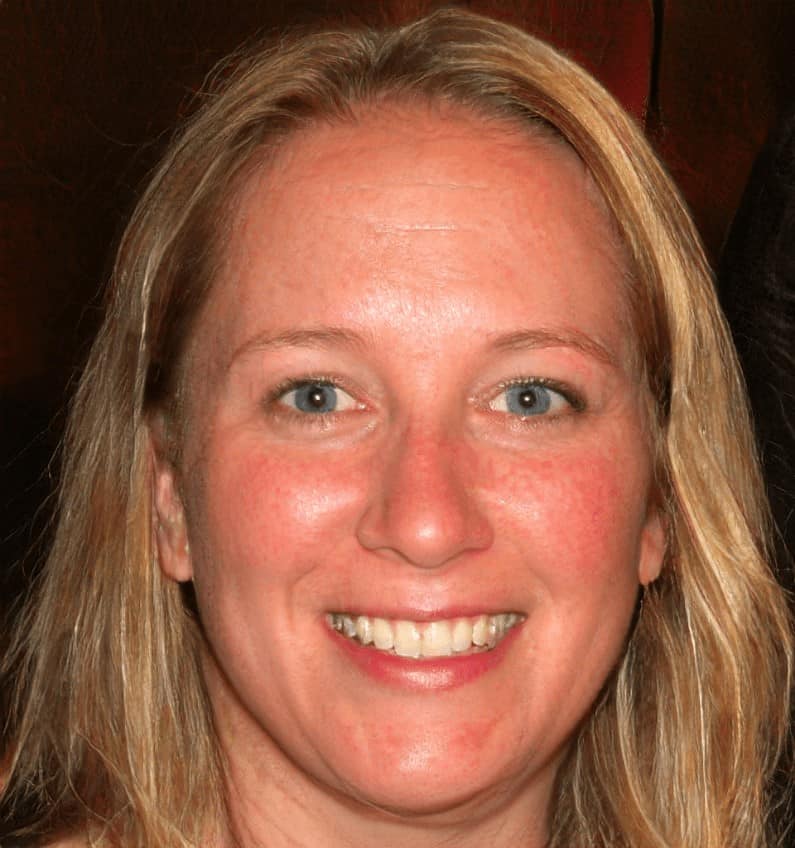 Megan Jones leads the editorial staff of Seaside Planet. They are a multidisciplinary team of outdoor adventurers, water sports lovers, and passionate beach goers. You can learn more about Meg and the rest of the editorial team here.