When packing for a vacation, you may be wondering what to bring to the beach with a dog. Much like packing for children, dogs have certain requirements to keep them comfortable and safe. 
From the bare essentials like water and shade, to safety preparedness like long leashes and collars, here is a quick guide to the top 10 ways to keep your dog happy at the beach!
What Does My Dog Need For The Beach?
Water and Water Bowls
Dogs don't sweat like humans, and require different needs to keep them cool. Since dogs only have sweat glands on the pads of their feet, they regulate their body temperature by panting, resting and drinking water. On the beach and off, your dog's water bowl should always be kept full of clean water to prevent dehydration and heatstroke.
Pack a convenient travel bowl and a large reusable container full of fresh water, holding more than enough to last all day out on the beach. Hydration is key for both dog and human during a beach trip!
Snacks
Much like us, your dog is likely to get hungry while spending the day burning calories frolicking in the sand and playing in the waves. Packing snacks for both you and your dog is an easy way to keep everyone happy! 
Plan to bring something light and easy to carry. Make sure it's small enough that your dog can eat it in one bite so that they don't consume sand while picking up spilled pieces. Snacks should also be sealed away when you're finished feeding your dog to prevent other animal's interest. 
Umbrella or Tent
Just like humans, dogs require escape from the sun's rays. If you're bringing a dog to the beach with you, make sure you pack either an umbrella or a tent big enough to fit everyone- including the dog! 
Keeping your dog safe at the beach, means keeping them cool. When panting isn't enough, a dog's body temperature rises and can be fatal if not quickly corrected. Keeping your dog hydrated and shaded are simple and important steps in keeping them comfortable and safe! 
Blanket
Consider a beach blanket for you, and one for your dog, since she'll likely want a place to lay off the sand. This will also help prevent more sand on your blanket! 
Unlike the towels you'll want to bring for cleaning, a blanket will offer comfort and ease for you and your dog. 
Collars and Tags
Just like taking your dog to a dog park, or any other public area, make sure your dog is wearing her collar and identification tags at all times. If for any reason your dog accidentally gets lost, this is essential in them finding their way back to you.
It's also a good idea to microchip your dog. A microchip holds an individual identification number, and when scanned can direct the dog back to it's home. When an animal is found and taken to a shelter or vet clinic, one of the first things they do is scan for a microchip. If the microchip registry has accurate information, they can easily find the animal's owner. 
If a dog is found without a collar and tags, or microchip, it becomes much more difficult to get the dog home. By simply preparing identification, you can ensure your dog is safe under all circumstances. 
Long Leash
Unless the beach you're taking your dog to is specifically a dog beach, and thus fenced, always keep your dog on a leash or long line. It's simple to keep your dog safe and let them have a good time by bringing a long leash with on your trip and keeping them on it at all times.
Long leashes allow your dog comfort to explore her surroundings, while keeping her and other beach goers safe. These leashes can be clipped directly onto a collar or harness, just as your short lead would. 
Viper Biothane K9 Working Dog Leash Waterproof Lead for Tracking Training Schutzhund Odor-Proof Long Line with Solid Brass Snap for Puppy Medium and Large Dogs
LEAD WITH PURPOSE with the Viper Biothane Dog Leash. This robust webbed dog lead is specially coated to emerge from even the swampiest environments, dry and smell-free, without loss of flexibility. !!! NOT A CHEW PROOF MATERIAL, NOT TO BE USED FOR TIE OUT !!!
EXCELLENT PERFORMANCE: Biothane dog leash boasts a flexible substrate core bonded with a waterproof coating, perfect for environs where strength and cleanliness are crucial. It will not get stiff during extreme cold and will not melt during extreme heat.
MORE DURABLE than leather dog leashes, the Biothane dog leash boasts a flexible substrate core bonded with a waterproof coating, perfect for environs where strength and cleanliness are crucial.
SOLID BRASS HARDWARE is ideal for working dogs in law enforcement or military operations. Will not rust.
MADE IN THE USA from the highest quality materials, our Biothane Dog Leads come in 22 different colors, 4 width and 4 different length, ensuring that there is a suitable lead for any dog and every task.
Keep an eye on your dog at all times, to make sure they aren't tangled in the leash or bothering other beach-goers. Your dog's safety, and that of others are important and should be prepared for. 
Toys
Much like children, without toys your dog will likely find a beach object to play with. To help prevent them from eating or chewing something they shouldn't, bring toys your dog likes to play with in the water or on the sand. Consider bringing water resistant balls, frisbees etc. 
Make sure all toys you bring with are easy to wash, and that you leave with the same number you came with. The beach should be clean from debris when you leave your stay in the sand. 
Sunscreen
Just like us, our dogs can get sunburned from sun exposure, especially those with light skin and white fur. Since a dog's skin can be damaged by the sun, they require the same protection against sunburn and skin cancer.
You can find dog-specific sun screens, but as a back up use a broad-spectrum sunscreen made for babies and children with an SPF of 15 or higher and apply the same way you would with a child, being careful around the ears and eyes.
Towels
Besides something to lay on, you should pack a towel (or a few!) just for your dog. Likely their fur will collect sand and debris, and they will be wet from playing near the water. Having towels on hand means you're prepared to dry them off, and clean them a bit before they're tracking it into your vehicle.
Microfiber towels work great for absorbing water! Consider packing a few to find out what works best for you and your dog.
Poo Bags
As with any place you take your dog, bring poo bags in case they need to relieve themselves. Not only to prevent someone from stepping in it, animal waste can also be harmful to local wildlife and the environment. Prevent this by picking it up and disposing of it.
Pick up after your dog by bringing a convenient poop bag holder that clips onto your dogs leash, so that it's with you at all times. Also remember to pack a back-up roll to prevent running out.
Final Thoughts
When bringing your dog to the beach, it's essential to bring the right supplies. Using this quick guide, you'll be prepared for a day of success with your best friend in the sun and sand! 
Remember to watch for signs of heatstroke in your dog, and only take your dog on the beach if the temperature of the air and sand are both reasonable for the animal. Always provide shade and water for your pooch, and keep an eye on them to keep everyone happy and safe! 
Soon we'll be diving deep into dog safety at the beach, keep an eye out for more! 
Share your favorite dog beach essentials in the comments below!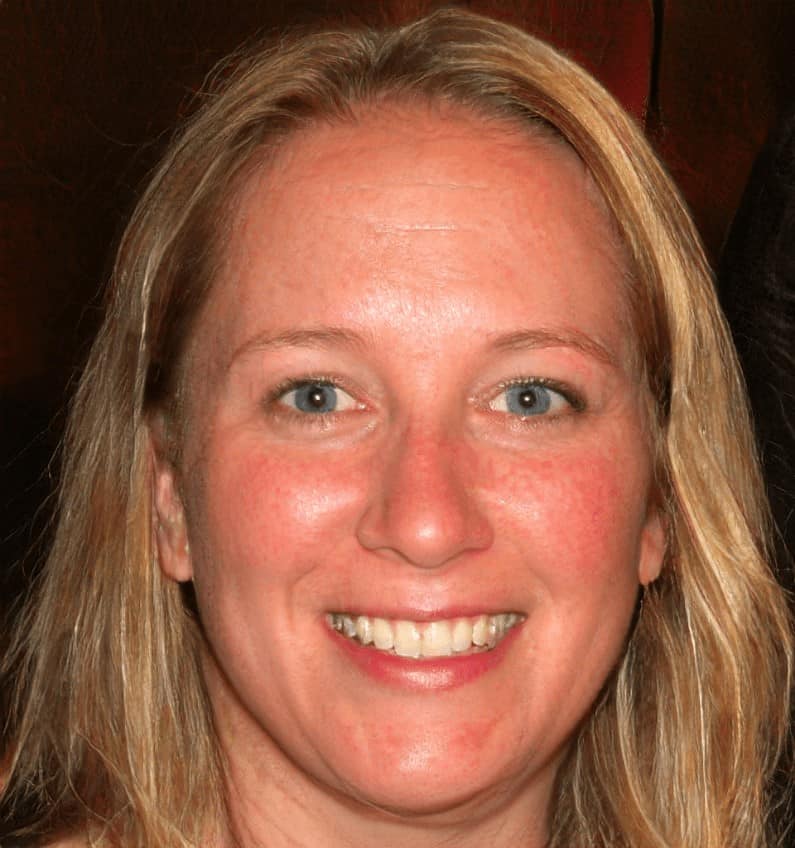 Megan Jones leads the editorial staff of Seaside Planet. They are a multidisciplinary team of outdoor adventurers, water sports lovers, and passionate beach goers. You can learn more about Meg and the rest of the editorial team here.