You love to dive, and you're thinking of making scuba your career. Sharing your love of diving with others can be a great source of satisfaction, and even joy.

What's more, being a scuba instructor comes with some very nice perks, such as the opportunity to buy gear at "Key Man Pricing" and ​complementary dive trips.
However, before you make the leap, there are several things that you should know about the reality of being a scuba instructor.
#1 Scuba Instruction Is Retail

While you may think that you will be spending your time sharing your knowledge will eager minds, in reality, a fair amount of your time will be spent in pushing your shop's products and services.
A dive shop's survival depends on multiple revenue streams which are typically, instruction, travel, gear rental / air fills, equipment service, and equipment sales. A dive shop also relies on repeat customers.
While you're teaching your scuba course, you will be expected to wear the shop's brand of gear, talk up any upcoming dive trips, and encourage students to take more courses, such as Advanced, Nitrox, Rescue, Night Diver, and Dive Master courses.
If you don't feel comfortable with sales, just remember that you're not selling "stuff." You're selling adventure.
#2 Scuba ​Instruction Is People-centric
Before you decide to take an instructor course, it's very important to honestly answer the question, "Am I good with people?" Better yet, ask your friends and family members whether they think that you're good with people.  If the answer is no, then scuba instruction may not be for you.
​If you teach a dozen classes, you will undoubtedly encounter the following personality types, alpha male, adrenaline junky, eccentric, class clown, fearful claustrophobe, and likely someone who thinks they already know it all.
If your instructor trainer is worth his tuition, he or she will share techniques for dealing with these situations. Still, managing these personality types does become tedious and it's one of the primary reasons that people get out of scuba instruction.
If you work for a good shop, the owner will recognize your strengths and weaknesses, and assign you tasks accordingly. Some instructors are great with large class sizes. Others excel at helping hesitant divers overcome their anxiety. 
The traits that scuba instructors must cultivate are patience, empathy, and thoughtfulness before speaking.
#3 Scuba Instruction Is At Least 50% Preparation And Recovery
A scuba instructor's day begins early.  You can expect to start your day at 5:00 or 6:00 am.  Someone has to fill air cylinders, load them into a truck or onto a boat, hand out equipment, make last minute sales, and perform dozens of other tasks before the class can begin.
Because there is a great deal of lifting of heavy objects involved in scuba instruction, upper body strength and general good fitness is a job requirement.
After the teaching day is done, the scuba instructor and any dive masters or training assistants will need to inventory the student's gear to make sure that everything has been returned. They'll check
dive computers
, soak wetsuits and BCDs in freshwater and gear disinfectant, and inspect regulator sets to make sure that there isn't any water in the system.
#4 Scuba Instruction Is Networking
The scuba community is a small one, and divers love to talk, even gossip.  If you teach for any time at all, you will develop a reputation, either good or bad.  If you're surly, rude, reckless or don't know what you are doing, the entire scuba world will know it soon enough.  An instructor with a bad reputation can kill a dive shop.
There are several ways to meet new people, and maintain a good reputation. 
The first and most obvious is to attend the Diving Equipment and Marketing Association (DEMA) trade show.  It is held annually in early November.  The location alternates each year from Orlando, FL to Las Vegas, NV.  It is a good chance to talk to the manufacturer's sales reps, and also to acquire new skills, such as equipment repair certifications, cylinder inspection certification, and upgrades to the classes you are certified to teach.  There are other regional trade shows, such as the Long Beach Scuba Show, held in Long Beach, CA and the Our World Underwater Show held in Chicago.
Use caution when participating in online forums. These forums can be a great way to network, and market your shop. However, an internet troll, or a "flame war" can damage your reputation, and what you type online may stay visible to the public forever.
#5 Scuba Instruction Can Be Expensive
There are three basic ways to become a scuba instructor.
The slowest and least expensive way is to go through your local dive shop. The upside of going this route is that you will have a relationship with the shop owner, and have access to students, air, and equipment.  Also, you can probably get certified to teach scuba for around $5,000. The price of the course may only be $1,000, but there are many expenses involved in the process, such as buying your own gear, and paying for gasoline and hotel rooms.
The fastest, and most expensive way to get certified is to through a month-long "zero to hero" course. The term "zero to hero" sounds demeaning, but most of the courses are actually quite good. Also, these professional development centers develop relationships with potential employers, such as resorts and liveaboards. Many schools also advertise in diving magazines.
The third way to gain certification is to go through an internship. There are professional development centers which offer reasonably priced training, in exchange for free labor. The cost is comparable to going through your local dive shop. The upside is that these centers are typically located in really nice places, including but not limited to the Virgin Islands, Honduras, Indonesia and Hawaii. 
Another consideration is which agencies you want to teach through. The big four are PADI, NAUI, SDI, and SSI. At the time of the publishing of this article, PADI is the most expensive agency to teach through, and SSI is the least expensive.
Without going too much into detail, if you intend to own your own shop, the best choice is going to be either NAUI or SSI. That is, unless you intend to also teach technical diving, in which case, the best choice is probably SDI. 
If you plan to travel the world, and pay for your adventures by teaching scuba, then PADI is your best choice.   
Once you've obtained your certification, expect to pay several hundred dollars per year to maintain your certification. You will also need professional liability insurance, which runs around $800 to $1,000 per year. Some shop owners will cover your insurance.
F​inal Thoughts
​If after reading the ins and outs of becoming a dive instructor, you are still committed to learning the trade, terrific! The scuba world needs more people like you. By becoming an instructor, you will be opening the door to a profession that can be really rewarding. Also, it's pretty cool, when asked what you do for a living to be able to say, "I'm a scuba instructor."

From the TV show, Criminal Minds:  "The guy moved to the Florida Keys, he's a scuba instructor…he's got the right idea." -Hotch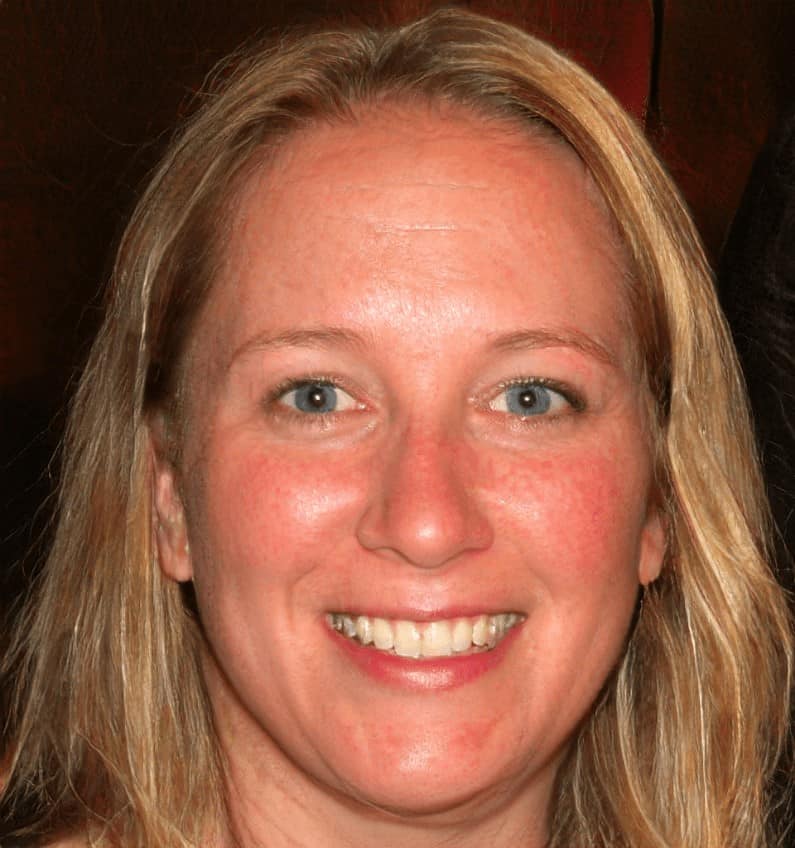 Megan Jones leads the editorial staff of Seaside Planet. They are a multidisciplinary team of outdoor adventurers, water sports lovers, and passionate beach goers. You can learn more about Meg and the rest of the editorial team here.