Are you planning to add kayaking to your list of watersports to try this year? Embarking on a new adventure is always exciting, but before you hit the open water you'll need the right gear to stay safe and comfortable all day long.  With so many different types of boats featuring many amenities, on the market today, finding the best kayak for beginners can be overwhelming. But we're here to help! Here we've gathered key features to look for when investing in your first kayak, and some highly rated and reviewed options available today. 
Whether you're looking to go for long jaunts on the calm sea or simply are planning a quick paddle to a scenic picnic destination, you'll want a kayak designed to help build your confidence in your new hobby. All the experts recommend that beginners start slow to get familiar with their kayak, learn maneuvering, and practice safety on the water. By investing in a quality kayak designed for your beginner excursions, you'll make your new boating experience the best possible, creating memories to last a lifetime.
Deciding to pick up the fun sport of kayaking is the first step, the next step is choosing the right kayak to suit your needs on the water. Keep reading for our kayak top picks, the best way to choose what's right for your needs and to get on the water in no time!
Comparison Chart
840-D Nylon Inflatable Design
Puncture-Resistant Vinyl Inflatable Design
High-Density Polyethylene Design
Contoured Poly-Cushion Seat
4-Way Adjustable Comfort Seats
Movable and Removable Seat
Movable and Removable Seats
Glide Track Foot Brace System
Patented Ovalapping Foot Wells
Multiple Footrest Positions
Grab Handles and Grab Lines
Molded Hand Grips, Front T-Handle
Molded Cupholder, Waterproof Glovebox Hatch
Molded-In Handles, Skid Plate
UV and Water Resistant, 4 Bottom Fins,
Removable Skeg, Carry Bag, Pump
Paddle, Molded Paddle Cradle and Finger Handles
Contoured Poly-Cushion Seat
Glide Track Foot Brace System
Molded Cupholder, Waterproof Glovebox Hatch
4-Way Adjustable Comfort Seats
Patented Ovalapping Foot Wells
Molded-In Handles, Skid Plate
840-D Nylon Inflatable Design
Movable and Removable Seat
UV and Water Resistant, 4 Bottom Fins,
Puncture-Resistant Vinyl Inflatable Design
Movable and Removable Seats
Grab Handles and Grab Lines
Removable Skeg, Carry Bag, Pump
High-Density Polyethylene Design
Multiple Footrest Positions
Molded Hand Grips, Front T-Handle
Paddle, Molded Paddle Cradle and Finger Handles
The Best Kayaks for Beginners Reviewed
1. Old Town Canoes and Kayaks Dirigo 106 Recreational Kayak
Review
Short style kayaks are designed to make kayaking for beginners easy to navigate the waters, which is why this particular kayak is a great option for any new kayaker who doesn't have much experience. Not only is it great for beginners, but the short length design makes it much easier to maneuver through the water in tight areas. More advanced kayakers also appreciate how easy the kayak is to control and handle, as it doesn't take a lot of effort to paddle or to turn the kayak- which can be more difficult with more lengthy boats.
This kayak features a contoured cushioned seat which are designed to offer plenty of comfort, even when users spend long days on the boat exploring the water. Additionally, there is a glide track foot brace, which is designed to help users brace themselves so that they can control the kayak with ease. When in calm waters, kayakers can easily rely on the thigh pads to control the Dirigo 106 and take some of the pressure off of using the paddle for navigation and maneuvering through the water.
With a 300-pound weight capacity, user friendly carrying handles, and a durable hull, this kayak is designed to go anywhere with ease. The molded cup holder can be used to hold a drink or keep a phone close at hand while exploring, and the waterproof storage area ensures that the user's keys, wallet, and valuables won't be damaged, even in bad weather. Unlike other kayaks that sacrifice comfort for utility, this kayak is the perfect combination of both, making it a great choice for any kayaker who wants a comfortable ride that is easy to control.
2. Ocean Kayak Malibu Two Tandem Sit-on-Top Recreational Kayak
Review
Tandem kayaks are a great way to enjoy getting out on the water with a friend or loved one, but unless the kayak is designed to support the weight of multiple people and their gear, you're bound to have troubles on the water.. This kayak boasts an impressive weight limit, making it a great choice for two adults to ride together. Because of its versatility, it's  also a great option for solo rides, for a parent to use with a child, or even for bringing along your best four-legged friend.
This kayak features comfort plus seats which keeps riders able to easily adjust their seats for individual preference and custom fit. Sitting comfortably in a seat means less chance of slipping out of your seat while on the open water. Thanks to the four-way adjustability of these seats, a wide variety of people can easily share these kayaks without feeling unsteady when on the water.
Additionally, this kayak has included gear straps attached to the boat that make it easy to store and bring along gear for access on the go. Not only are the straps easy to use and tighten, but they offer plenty of security and won't come loose while on the water. There are not only handles for carrying the kayak located on the sides of the vessel, but also on the bow and stern, which offers great control when maneuvering in tight spaces.
The open cockpit of this kayak is great for those who prefer not to feel constricted while exploring the water, which makes it a great option for kayakers who tend to feel a bit claustrophobic when riding in traditional kayaks. Even though riders sit on top of this model, the super-stable hull provides a very stable, comfortable and safe ride.
3. Airhead Montana Kayak
Review
This kayak is designed for a single person adventure since it has only one seat. It's inflatable design is  suitable for lakes, calm seas and moderate white water. If you're looking for a lightweight boat you might like this compact kayak which weighs only 27.7 lbs.
Comfort is an ultimate consideration on the list of must-haves when investing in a quality kayak to get started out on the water. The kayak you choose will make the difference between a comfortable cruise and an unpleasant one which could ultimately ruin your day on the water. This kayak has portable and inflatable seats with adjustable support backrests, which provide comfort to riders all day long.
You can expect superior tracking on this vessel thanks to the convenient stabilizing fins. You'll likely also like the elbow guards which are made of neoprene for your increased comfort. This kayak also features grab handles for your convenience and safety.
This is an entry-level kayak perfect for newcomers to the watersport. More good news is that it doesn't mean compromising on quality. Made of stainless steel and nylon hardware, the water-resistant coating means it won't be corroding any time soon; it's quite durable and designed with longevity in mind. Just because this is your first kayak doesn't mean spending money on something you'll have to replace soon after gaining more experience just because it's falling apart. Do your research, and invest in a product designed with quality materials and durable construction. 
Selecting a kayak which has a sturdy construction means it will last longer and you can still use it well after you've graduated from beginner to advanced. Make your purchase a smart and long-term investment for future fun on the water.
4. Intex Explorer K2 2 Person Kayak Inflatable with Aluminum Oars
Review
If you're new to kayaking, all the experts recommend that you get familiar with the popular oceansport in calm and slow-moving waters. This kayak is great for just that, because it's specifically designed for small bodies of water.
As a novice kayaker, the last thing you want is your boat to tip over during your first experience. To prevent this from happening, you will need a kayak with a stable design to give you stability when navigating those waters. A kayak with a reinforced hull is ideal in handling being knocked about by the fast-moving waters and waves.
Though this kayak is a bit on the heavy side than other models and designs, the streamlined design makes for easy paddling. It allows you to go kayaking with a friend or loved one since it's a two seater and it features two 86" aluminum oars. The bright yellow color and sporty graphics make it highly visible in water, ideal for safety while on the water.
Assembling this kayak is a breeze, plus you can easily inflate and deflate it thanks to the high-output pump. This really comes in handy why you're storing the vessel during off months, or traveling with it. It's made of rugged vinyl materials making it a rugged and stable item. It's design allows you to paddle quite comfortably for long stretches, keeping you satisfied with your exploring for years to come.
5. Lifetime Youth Wave Kayak with Paddle
Review
Imagine a day out on the water, surrounded by nature, spent with the whole family. If you want your kids to learn to kayak  at an early age you'll like this ultra-portable kayak designed for kids aged five and upwards – under adult supervision of course. It's a great option for the smallest kayakers on the water, and sure to take your family exploring to a new level. 
For a first-timer, you will want a kayak which is friendly to beginners by giving you some room for error without creating an unstable vessel. A light weight kayak that's easy to steer, regardless of weather conditions, is ideal for both beginners and advanced kayakers. And since this kayak is specifically designed for kids, you'll appreciate how user-friendly it is.
This kayak is the epitome of stability thanks to its reverse chine and ergonomic cockpit design which enhances balance and motor skills. The body shape of the kayak plays a huge role in aiding stability and maneuverability through the water. When teaching your kids to kayak, ultimately you want to make it as easy as possible for them to pick the watersport up. By investing in a designed just for that, you'll set yourself, and your kids up for success.
This kayak weighs only 18 lbs, making it easy enough to carry along with your gear, or even for your kid to carry on their own. A lightweight boat, it can handle children who weigh up to 130 lbs. Each side of the kayak has molded finger handles for increased comfort and convenience. Unfortunately, it doesn't feature a backrest which is something to consider for long trips on the water.
Before your kayaking excursion, take the time to be prepared and familiarize yourself with your equipment and gear. You'll want to know just how much storage space is available, and thus how much gear you can carry on your trip. This particular kayak is compact, making storage space limited. Although your kids will likely carry less gear with, just consider that you may have to carry some of their gear, too.  .
The kayak is made of
high-density polyethylene
construction which makes it durable and long-lasting for years to come.
Kayak Buying Guide

Your first time kayaking is likely to be an experience to last a lifetime. It's an opportunity to explore marine life beyond the beach and soak in the natural world around you. Before making the splash and investing in a kayak of your own, you should know what to look for when searching for the best kayak on the market for beginners. 
Before investing, you'll want to answer a few key questions about what your goals are while out on the water. Things like:
Will I be using the kayak for fun, exercise or sport?
How many people will I be carrying on my kayak?
Will I be using this kayak frequently, or just every once in a while?
What type of water will I be kayaking in?
Your responses to these questions will help you better understand what type of kayak is worth your investment, and what will best suit your needs on the water. 
Purchasing a beginner kayak for your adventures can be overwhelming with the abundance of styles on the market today. There are so many different designs hosting different features, that without knowing what you're looking for, you may feel lost. But we're here to help! Here we've gathered a guide of features to look for when choosing which kayak to invest in.
Understanding the Different Styles of Kayaks

Generally, kayaks are grouped into two categories: sit-in or sit-on-top. The sit-in kayak is a more traditional vessel, used by people around the world. It shields you from wind and water as you paddle because of the way you sit deep inside the boat. If ample storage space is a must-have on your kayaking wish list, then a sit-in kayak is the right choice. Although at first glance it may seem to have less space than that of a sit-on-top kayak, it's actually quite the opposite.  Sit-in kayaks provide plenty of storage inside the kayak, and are great for beginners who don't mind the tight fit of it's design. 
Sit-on-top kayaks are designed for people who want more stability, and those who prefer a more open seating environment. You can get on and off it with ease, all while staying stable and steady. This kayak also features a scupper hole to allow water to drain out of the boat. Unlike the sit-in kayaks, they are designed for warmer environments because they expose you to more of the elements.
Now that you understand the difference between sit-in and sit-on-top kayaks, you'll also find many sub categories of kayaks which are specifically designed for different purposes on the water. You'll find styles on the market today such as:
Inflatable
Hard Shells
Recreational
Tandem
Kayak Stability on the Water
The last thing you want to worry about as a beginner kayaker is the stability of the vessel you are about to invest in. The worry of falling of your vessel is something to consider when making your purchase, and the perfect example of why you should start with a beginner boat. For this reason, it is essential to get a kayak that is not only stable, but it is also easy to paddle and maneuver through the water.
It should be taken as a red flag if your kayak dumps you into the water as soon as you step in. Take the time to assess its primary stability before you move it in shallow waters. Avoid any vessel that wobbles even if you are not sitting in a healthy kayaking posture.
Kayak Materials, Carrying Capacity and Price
Knowing the type of material used to make the kayak is essential because it determines how you will transport it, maintain it and use it. The more lightweight it is, the higher your chances of carrying more gear. This explains why most lightweight kayaks are costlier than heavyweights.
If you want a budget-friendly kayak with minimal weight, go for polyethylene plastic. However, you will need to store it in a covered place away from the sun's UV rays to prevent it from degrading and protect it's longevity.
A kayak made from ABS plastic is pricier than polyethylene, because it is more durable and lightweight compared to its counterpart. The composites kayaks are the most expensive because they are made from fiberglass and ultralight carbon-fiber materials. If you are the type of person that wants a durable vessel that is resistant to UV rays, then this is the one to consider.
The Dimensions of the Boat
The length of the boat will determine the storage space required and its ability to maneuver through the water. If you're planning to cruise with your family, then you can opt for longer boats. But if you want one that turns quickly, then you should opt for a kayak with a shorter hull.
The depth of the kayak plays a vital role in accommodating long-legged kayakers and storage space. The deeper it is, the more comfortable it will be. However, these designs are more affected by winds compared to shallower hulls. Also, a wider hull guarantees more stability while a narrower hull tends to move faster through the water.
Storage and Transport
You'll be purchasing a kayak for the first time, so you need to know how to transport and store it. It is pointless to buy a big boat if you lack the appropriate space to store it.  Never underestimate the type of environment when storing your boat because it determines its longevity, and protects your investment in the long run.
Cockpit Opening
The size of the cockpit in your kayak will determine your comfort and convenience while out on the water.  If you are tall, it's recommended to opt for a wider cockpit that allows you to get in and out of the kayak with ease. A narrower cockpit boosts great maneuver skills through the water, while also giving you more control and protection in harsh conditions. Consider your needs, your size, and your goals on the water to help you determine what type of cockpit you need.
Comfort Seats
When you hit the water, you'll be spending the majority of your day seated, which means you'll want to invest in a kayak with quality and comfort seating. A more padded and adjustable seat attracts an additional fee, but it will guarantee maximum comfort even as you paddle in rough conditions. By considering how the ride will make your body feel, you'll set yourself up for success on and off the water.
Frequently Asked Questions
Q: What's the correlation between the weight and price of kayaks?
A: The type of material used in making the kayaks will determine its net weight. Composite kayaks are more expensive because they are UV rays-resistant and are lightweight. But if you want a budget-friendly boat, go for polyethylene or ABS plastic.

Q: Do Kayaks come with special gear?
A: While you can find package deals online, kayaks are most commonly sold with just the kayak and paddles. You will need to buy separate gear such as a helmet to protect your head from rocks and a life jacket to stay afloat in the event of an accident. Find out more about the gear you'll need while kayaking here.
Q: How do I store my kayak?
A: Once you decide on the boat, you will need to designate a specific place to store your boat. It could be the garage, basement, or a customized patio. This not only protects it from harmful UV rays, but it also prevents you from losing your priced investment. Alternatively, you can go for inflatable kayaks which are portable and easy-to-store.
You Might Like: How to Clean a Kayak: What You Need to Know

Q: How can I tell whether the boat I am about to buy is stable?
A: Most kayaks are designed to accommodate a specific amount of weight. If it surpasses the load-carrying capacity, then it will lose stability. Pay attention to not only how much weight of your body, and your passengers, but also your gear. Make sure to choose a kayak able to stand the weight you'll be carrying.

Which One Will You Select?
A popular ocean sport worldwide, kayaking is an adventure that can take you beyond the beach exploring marine life and more. By investing in quality gear designed for your goals on the water, you'll set yourself up for success on the water and create an experience to last a lifetime. 
Through our reviews of some of the highly rated kayaks on the market today, the Airhead Montana Kayak seems to be the best option for beginner ocean kayakers. Not only does it come with many convenient features, but the heavy PVC construction offers ultimately stability while on the water with a budget-friendly price.
Whether you're planning a quick picnic at a nearby island, or a long day exploring the ins and outs of the sea, there's a kayak perfect for your excursion. Invest in a boat that is suitable for most water environments to keep up with you while you progress in the ocean sport.
Now, what are you waiting for? It's time to choose the right kayak for you, pack your gear, plan for safety while kayaking, and hit the water on your new adventure! 
Have you used one of the kayaks on our review list above? We would love to hear about your fun ocean experience in the comment section below.
---
For more of our top kayaking gear recommendations, please visit the following articles.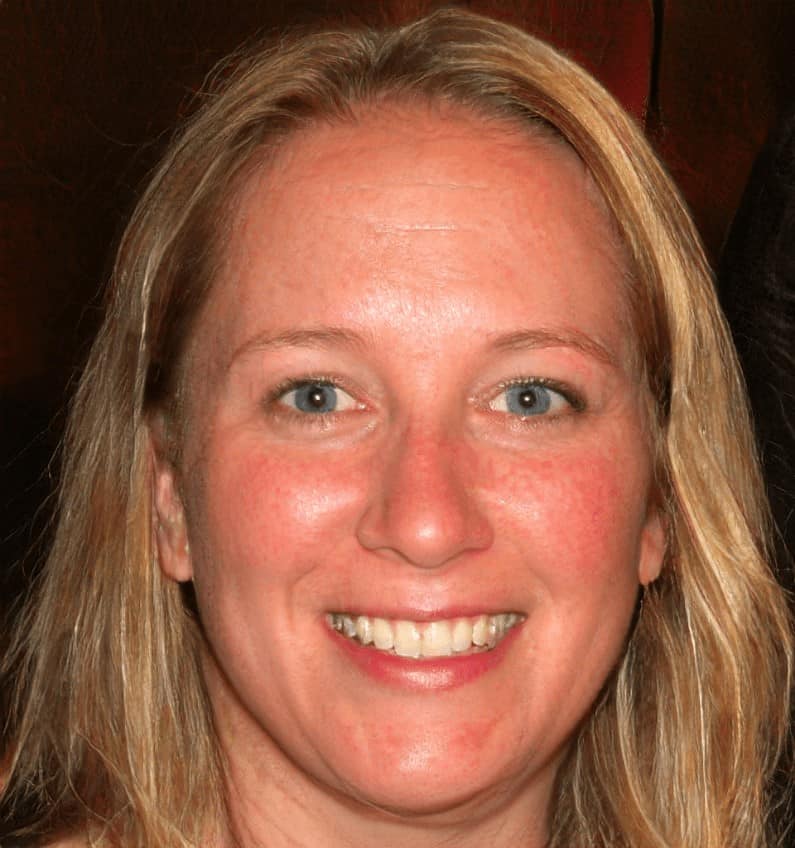 Megan Jones leads the editorial staff of Seaside Planet. They are a multidisciplinary team of outdoor adventurers, water sports lovers, and passionate beach goers. You can learn more about Meg and the rest of the editorial team here.