When summertime arrives, we all feel the calling of nature at its peak. Some of us want to go to the beach, and some want to go camping. The question is, "Why not do both?" Few activities spell classic adventure more than camping at the beach, which many people view as the ultimate summer getaway. You enjoy the incoming tide, the cooling breeze of the ocean, and envision the waves to be surfed on the morrow.
Our goal with this guide is to help you maximize this beachfront experience. It is the perfect adventure for both beginners and experienced campers. We will kick off by going through the site selection and the various bits of camping gear you might need and explaining what you might need them for.
Then, we will go through the various types of camping sleeping systems and try to figure out what is the best one for you. Of course, later on, we will focus more on tents, as they are the ultimate choice for most people, especially those who camp with their family.
We will finish off by giving you some tips to stay safe and polite on your trip along with some fun ideas for beach activities. We all know that the beach and the summer night are rewards enough, but why not boost the fun by trying out some of our suggestions? As we always say, life is better at the beach!
Chapter 1: How to Choose the Perfect Campsite
Beach camping is a lot like camping in the woods with a few notable differences. You do not have the protection of large trees, and it may be difficult to find privacy. However, camping on the beach can still be a lot of fun.
If you want to make the most out of a camping trip on the beach, you should first learn how to choose the best campsite.
Find a Park That Allows Beach Camping
The first step in choosing a campsite is finding a park that allows beach camping. I was surprised to learn that most public beaches do not allow beach camping.
Instead of setting up a tent on my favorite beach, I discovered that I need to find a State or National park. Some of these parks have designated campsites that face the beach, while others simply allow you to choose a spot on the beach and pitch your tent.
While there are some public beaches that allow camping, the parks provide more options. If you prefer using a real bathroom, sink, and toilet during your camping trip, you should choose a place that has a camping facility. These facilities may even offer a shower.
There are also beaches that provide primitive camping. They do not include electricity and camping facilities. At most, they may offer a water pump and a portable toilet shared by the beachgoers and campers.
Avoid Setting up Near the Shoreline
After choosing a park and arriving at the beach, it is time to select the best spot for camping. Waking up covered in water does not sound like fun, so I always choose a spot that is away from the shoreline.
The typical recommendation is to avoid placing your tent anywhere below the high tide. This is the highest point where the water may reach. You can often ask the park attendants or staff about the high tide or search online for a tide map.
If you cannot find the high tide, choose a spot that is at least 100 feet away from the shore. This should offer enough distance that you do not need to worry about flooding.
I also look at where other campers have set up their campsites. If everyone is further away from the shore, it may be a good idea to follow their lead.
Choose a Spot Where the Vegetation Starts
Even if you set up your tent away from the shoreline, it may still get damp during the night if you place it on the sand. When setting up on the sand, you are also likely to be more exposed to the wind, sun, rain, and other people.
I prefer to find a nice spot where the vegetation starts to grow. The soil is often firmer than the sand, and it may offer a little more shelter compared to setting up on the open beach. The vegetation also typically provides a cooler spot for setting up a tent.
While the vegetation is useful, you should avoid choosing a campsite in an area with a lot of growth. Shrubs and other tall vegetation may provide cover for animals and other critters that you want to stay away from.
Avoid Setting up Near Unhealthy Trees
When walking the beaches, I always spot driftwood, broken branches, and trees that appear to be close to dying. Due to soil erosion, some trees that were once safely sheltered may receive too much water in their roots, leading to early rot.
You do not want to set up your tent near these trees. The bark may appear dark, while the root system may be partially exposed. You never know when a branch or the tree itself may decide to come down.
Consider Finding a Private Spot for Your Tent
I enjoy solitude and privacy when camping. Unfortunately, it is not always easy to find a secluded spot on the beach. I try to walk around for a while until I spot an area that possesses the previous features and some type of privacy screen.
As mentioned, you should not set up your tent near a tree that is at risk of falling or breaking. However, a healthy tree can act as a privacy screen and may even offer some protection against the wind and rain.
If there are no trees in the area, you may want to try finding a spot that is further away from other campers. Instead of setting up near the entrance to the beach, walk further down the beach before choosing a spot.
Look for a Large Area with Mostly Flat Land
You do not need a completely flat area to set up a tent. In fact, setting up on a completely flat section of the beach increases the risk of getting soaked. If it happens to rain, there is nowhere for the water to drain.
A slight slope offers drainage and may help create a more comfortable sleeping arrangement. Just remember to place the head of your sleeping bag near the top of the slope.
Do Not Set up Your Campsite on a Sand Dune
As a kid, I always enjoyed climbing up the dunes. Apparently, this is now frowned upon and prohibited on most beaches. The sand dunes are a natural environment for a variety of species and prone to erosion.
Setting up your tent on these dunes disrupts this ecosystem and may promote further erosion. In fact, you should avoid the sand dunes completely.
Keep in mind that you may have limited options when you choose to go camping on the beach. Some parks have designated campsites and require registration.
With these parks, the campsites are already chosen and typically face out toward the beach. They are already located far enough away from the shore and are common in areas with light vegetation and some shade.
If you want to avoid the hassle of finding the best campsite, consider camping at a beach park with individual plots. Instead of worrying about the details discussed, you simply need to worry about how close you are to the bathroom.
Chapter 2: Bring the Right Equipment
Camping is not just a matter of throwing a bedroll on the rocks and trying to light dried leaves with matches. It has been upgraded and perfected to such an extent that, sans the nature around, you might feel as cozy as in your own home.
Whether you like it more comfortable or enjoy the thrill of adventure and using different kinds of survival gear, the key is to have fun. In this chapter, however, we will be focusing on keeping it simple and go over only the most essential pieces of camping gear that will ensure a hassle-free and fun experience.
These camping gear essentials can simply be thrown in the trunk of your car with a few jugs of water and some food, and you're good to go. Just open up a map and head straight for the great outdoors. Of course, we don't recommend doing that if you are going to camp for a long time. What we have covered here are only the basics. 
Sleeping Bag
Okay, fair enough. It doesn't have to be a sleeping bag, really. It can also be a hammock or even simply two blankets. Anything that will keep you warm (even in the summer, since many camping locations tend to get cold at night). We've also found that a quality travel pillow can be useful while saving space.
Tent and Supplementary Parts
Whoever you ask, a tent is going to be among the first associations with camping. Obviously, you will need a place to sleep in, and since a cave might not be available (or desirable), a tent should be the piece of equipment of maximum priority.
We will discuss tents at length later on, but for now, just keep in mind that there is a lot to choosing the right tent based on the area you are heading to and the number of people you are bringing along. There are super light tents for backpackers and single travelers, as well as heavy ones that need to always be in close proximity to a car.
When bringing a tent along, make sure that you have all the supplementary parts, which include stakes, tarps, tie downs, and so on. When it comes to beach camping, you would need to take the time and learn how to set up a tent on the beach beforehand. In this way, you would know exactly what to do once you get to your campsite.
Backpack
A good backpack can save your life! The backpack is one of the key components that separate camping from backpacking, as such. Of course, in some cases, if you are going camping, you might not need a backpack at all. Simply parking the car and carrying the gear to the beach would be enough.
However, if you want to make the most of it and explore the area, maybe do some small hikes, the backpack would be of great help. And, naturally, if you have to reach the camping place on foot, then it will be absolutely essential to have a backpack as well.
In the adventurer's world there are three main types of backpacks when it comes to size:
Choose your backpack accordingly depending on the length of your trip. Make sure that you pick one that is going to have a tight (but not too tight) fit on your back and shoulders and that raises slightly above your waist. The latter is a key thing to consider, as a backpack positioned in such a way is going to have its weight spread evenly along your backside and will greatly reduce both the strain and the potential for trauma.
We would suggest getting one of those designed with straps that can be clasped around your waist. Those straps ensure that the weight is spread evenly and prevent the backpack from jumping on your back and bruising your waist.
Lighting Equipment
Whether you are camping at a beach or in a forest, chances are it is going to be dark—really dark. You might choose to build a fire, which is both useful and fun, but fires tend to offer a limited area of illumination. What if you need to go pick up some wood? A flashlight—any flashlight—would work well in this scenario.
Naturally, you will have to make sure it is a sturdy one and that you have spare batteries. Depending on your needs, you can take flashlights of various strengths and sizes. Heck, you can even get a lantern for some heavy-duty illumination. Trust us; once you have tried to set up a tent in the dark, you will appreciate a flashlight much more.
With all that said, something many people don't consider is a headlamp. Headlamps are a great piece of equipment that will keep your hands free and shed light on everything you look at. Actually, it is also a great help for when you need to set up a tent in the dark!
Other Necessary Items
We examined the three most basic things when it comes to camping. The rest we will not focus on but rather put in a list, as most of them can vary a lot based on your destination. For example, shoes. If you are going to the beach, you might want to bring along water shoes or flip flops but in general they are not really something to worry about. But if you are going hiking and camping in the forest, then that is a different matter entirely. Below are other things that you might find essential to your beach camping trip. In addition, you may want to consider any of the beach gear which you'd normally bring for a beach vacation. This could be anything from an umbrella for shade to sand repellent towels, chairs to relax in, or even a beach cruiser bike.
Chapter 3: Camping Sleeping Systems
As the name suggests, sleeping systems are the pieces of equipment that will keep you comfortable and warm during the nights of your camping trip. In some cases, going camping is, to a large extent, about escaping from the ironically suffocating comforts of the modern world, but that doesn't mean that we should sacrifice a good night's rest!
There are a lot, and we do mean a lot, of sleeping system options out there, and listing them all down probably won't make much sense to you. This is why we have broken them down into basic parts, which will make choosing a sleeping system a whole lot easier for you.
When it comes to camping on the beach (actually, when it comes to camping in general), the choice of a sleeping system hinges on the amount of time you will spend reaching your destination on foot. If you can get there with a car, you could allow for heavier options. If you will have to trek, on the other hand, then it would be wise to pick lightweight sleeping options.
Aside from that, the equipment will also depend on the weather. Even if you are one of those people that can fall asleep anywhere, anytime, you might have trouble doing so under a summer storm.
So, without further ado, let's break down what a sleeping system is. It is pretty simple, actually. It consists of two parts: a sleeping bag and a sleeping platform. The latter you can view as the outdoorsy brother of a mattress. It is what will be between you and the ground to cushion your back and protect you against the cold. Such platforms can come in the style of a:
Different Sleeping Platforms
From the short list we have provided above, keep in mind that all of those, apart from the hammock, require a tent. If you are suspecting rain or strong winds, or simply want to feel comfortable, we strongly recommend bringing a tent.
The Sleeping Pad
Sleeping pads can range a lot in both materials and thickness. As it is with most things in life, comfort is often at the cost of practicality. A sleeping pad that is less than an inch thick will be great for carrying around and fitting in a backpack, while one that is a few inches thick will ensure great sleep but would be vastly inconvenient.
The Air Mattress
Sleeping pads also differ in terms of whether they are inflatable or made of foam. A great thing about inflatable sleeping pads is that they can be conveniently rolled into a compact size and then easily inflated, even if you don't have a pump. They are lighter and smaller than the heavy-duty foam ones. However, you would be amazed at how cold it can get while sleeping on an inflatable pad during a chilly night, which is something you will be insulated against with a foam sleeping pad.
The Hammock
Camping hammocks are usually made of thin material that is often used for parachutes. They are lightweight and provide enough strength to hold you off the ground. And, of course, being off the ground immediately solves the problem with rough textures.
As you can see, camping hammocks have some significant advantages over sleeping pads when it comes to comfort and practicality. They are also quick and easy to set up. With some nylon cord and a pair of trees, you can have one ready within a few minutes.
A significant drawback to sleeping on a hammock, however, is insulation. The problem is that they don't provide any, which makes them a good choice for hot weather. A solution to consider if you find yourself on a hammock during a cold night is to put a pad between you and the hammock. However, that will kind of make bringing the hammock pointless. After all, it is usually brought along to avoid using the excess space required when bringing a sleeping pad.
Another drawback is that a hammock cannot be set up in a tent. If you are bringing a tent, the hammock will have to stay outside, which doesn't really make sense, especially on a cold or rainy night. Furthermore, hammocks will take some getting used to if you haven't slept in one before. They don't provide a flat surface and make it hard to move within.
All in all, we would suggest bringing a hammock for chilling out during the day rather than providing a good night's sleep.
Sleeping Bags
For many of us, sleeping bags are, hands down, the best match for a good sleeping platform. Of course, you can always go for a thermal blanket and save space, but nothing matches the comfort provided by a cozy, snuggly wrapped sleeping bag. Without a doubt, it has many advantages when combined with your choice of a sleeping platform.
Among these pros include the fact that sleeping bags are compact and can fit in a tent, as well as that they can serve as both a blanket and an extra layer of cushioning against the hard sand. Some good-quality ones can even provide some measure of protection from the wind, allowing you to rest all night in comfort.
Of course, when it comes to size, sleeping bags are definitely bulkier than hammocks. However, when combined with pads, they provide insulation and comfort that are next to none. Put in simple words; our suggestion would be to go for the pad and sleeping bag combo. Use hammocks for relaxing on warm days and blankets as a last resort. After all, even in the summer, we can appreciate the comfort of a sleeping bag.
Chapter 4: Pick the Right Tent
There has been a lot of talk about tents, hasn't it? It comes as no surprise too, since it is the ultimate piece of camping equipment. Whether you are a student hanging out with a group of friends around a campfire, or a proud couple of a newborn baby who needs protection from the sun, wind, and rain, the beach tent is your ultimate solution. During the day, it provides shade from the sun and a wall against bugs. In the evening, it provides warmth, insulation, and cover from the wind and rain.
Beach tents are generally lighter than their forest counterparts, easier to fit, and easier to set up. Of course, as with most other pieces of equipment, beach tents can vary greatly in a lot of characteristics, especially size.
Family Tents
These tend to be bigger and made of sturdier materials, but are also heavier and harder to set up. Generally speaking, they tend to have better protection from sunlight, as they are designed with the consideration that children might be spending time there for longer periods. This review post of the ten best beach tents can give you a pretty good idea of what to expect. Additionally, if you'll be taking a dog with you on your camping trip, you may want to take a look at our article on the top tents for camping with dogs.
Closed-Bottom Tents
This is the best option to keep sand away from both you and your belongings. However, it also presents the drawback that if you go in and out a lot, the sand will pile up inside without easily getting out; hence, you will need to clean the floor. Nonetheless, it is still our personal recommendation to get one of these.  When you lay out your sleeping bag in a closed-bottom tent, it will be much less likely to have problems with rogue sand sneaking inside and bothering your sleep.
Open-Bottom Tents
For those who are looking to experience the beach more intensely, there are the open bottom tents, where beach towels are laid down instead of a floor. Alternatively, you can also just lie on the sand! However, keep in mind that open-bottom tents provide less protection from bugs that crow in the sand. In addition to that, as we already remarked, it can be something of a predisposition to sand getting into your sleeping bag during the night.
Choosing the Right Tent
Aside from the type of tent, something that many people fail to consider when choosing a tent is ventilation. A good beach tent needs to be well ventilated through screens that allow fresh air to pass through, yet provide enough shade to protect you from the heat at the same time.
If you get a tent with a vented top, it will give you shade but no protection from the sun's radiation. We definitely recommend screens in that regard—not to mention that they will also keep bugs away during both daytime and nighttime and have the option to be closed in case of rain or heavy winds that blow sand.
Sun protection is also an important thing to consider when choosing a beach tent. Shade shack is one of the best choices available and has a lot of other perks that set it apart from the rest.
You know, many people overlook the fact that building a tent doesn't just happen by itself. Well, in most cases at least. There are some tents that are tremendously easy to set up. However, they tend to be inferior when it comes to sturdiness.
Consider your level of experience before purchasing a tent and decide if you want to go through the hassle of learning to build something from scratch on your relaxing beach trip. A good balance between a complicated yet sturdy tent and a simple unfolding one are tents that can be anchored.
Chapter 5: How to Stay Safe at the Beach
If you enjoy the beach and camping outdoors, beach camping is the perfect vacation. You can run out of your tent and dive right into the water.
During these trips, I want to have as much fun as I can. However, it is also important to stay safe. With the following beach camping safety tips, you can avoid danger and still have a great time.
Check the Weather Before Traveling
Before any trip, I always check the weather. In fact, I make a habit of checking the weather every morning. However, this habit is especially important when preparing for a camping trip.
Spending the entire trip in a soaked tent is not a lot of fun. If there is a strong chance of severe weather, you may want to think about rescheduling your trip.
When you are camped out on the beach, you are more exposed to the elements compared to camping in the woods. You do not have a canopy of trees to shield you from the rain and wind.
If you decide to risk the weather, I suggest that you take a few extra precautions. You should bring extra towels, changes of clothing, and protection from the rain and wind. Umbrellas, tarps, and rain jackets are all useful items.
Choose the Right Spot for Your Tent
We discussed this in Chapter 1 but it is worth touching on again as site selection is essential to enjoying your trip. Depending on where you choose to go camping, you may have the freedom to choose any spot on the beach for your campsite. I have found that this is more common on beaches with limited facilities.
When choosing a spot for your tent, ensure that you are far away from the shore. You should also avoid areas near dying trees and large shrubs. A strong gust of wind may cause a dying tree to fall, while a large shrub provides shelter for animals.
Instead of finding the perfect spot for your tent, you may find a State or National park that has set campsites plotted out near the beach. These campsites are positioned a safe distance from the water and often provide some shade and protection.
Never Swim After Drinking Alcohol
Enjoying a few alcoholic beverages is a common camping activity if the beach allows alcoholic beverages. However, you should never get in the water after drinking alcohol. Having just one drink can impair your mind and body.
If you choose to avoid alcohol and decide to go swimming, swim with a buddy. Some beaches do not have active lifeguards on duty. Even if a lifeguard is present, your safety is still your responsibility.
Bring Your Medications in a Sealed Bag
I have stayed on some beaches where I am the only camper. If a medical emergency occurs, it may be hard to find immediate help. If you suffer from any medical issues, ensure that you are prepared. You may need to bring medications, a prescription list, and the name and number of your doctor. 
Pack a First Aid Kit with Your Camping Gear
Along with an emergency related to an existing medical condition, you should be prepared for other emergencies. Accidents can happen, whether you are in the water or on the beach.
Cuts, bruises, and sprains are issues that you should be able to treat with a basic first aid kit. You find affordable kits that include the essential items, such as bandages, cotton swabs, sterile gauze pads, roll bandages, sunburn ointment, and antibiotic cream.
Protect Your Skin During the Day
When spending the day on the beach, you are going to be exposed to the sun a lot longer compared to camping in the woods. Without the shelter from the leaves and trees, you need to pay extra attention to your skin protection.
Every two hours or after going for a swim, I reapply the sunscreen. I typically use SPF 30, which is the strength recommended by most organizations and health agencies. The higher SPF ratings have been shown to provide little extra protection.
Along with the sunscreen, it may be a good idea to pack additional sun protection. A wide-brimmed hat and sunglasses are easy to pack and help protect your head from UV rays.
While you may spend most of the day in your swimwear, you should also pack at least one pair of long pants and a long-sleeved T-shirt. Choose loose-fitting, breathable cotton clothing to avoid getting too hot.
Follow the Park Guidelines for Storing Food
Some beaches and parks offer their own guidelines for storing food at night. They may require you to hang your food from a sling attached to a tree, placing it out of reach for wild animals. If they do not have any specific rules for food storage, I have a few rules of my own.
I never leave any food out, during the day or night. I only take food out of the cooler when I plan to eat it. I also keep everything in sealable storage containers or bags, which helps keep the food fresh and keeps the scent from attracting animals and bugs.
If you do see any wild animals approaching your campsite, it is best to leave them alone. It is less expensive to replace your food than to pay for a trip to the hospital to deal with an animal bite.
Never Leave Your Fire Unattended
A beach fire offers warmth and place to cook your food. When maintaining a fire, do not leave it unattended. Even if you decide to take a dip in the water, you should put the fire out completely before walking away from your campsite.
Do Not Dig Massive Holes in the Sand
This last tip may not apply to everyone. However, I know that kids and some adults love to dig holes in the sand. If you get carried away with the size of your hole, you may end up creating a hazard.
A large hole can create a safety risk for you and other beachgoers. With the bright sun reflecting on the sand, it may be difficult to spot a hole. A small child may also be at risk of getting buried if the sand around the hole caves in.
With these simple beach camping safety tips, you should be able to avoid the most common dangers. A little extra precaution may save you the hassle of cutting your trip short due to an injury or accident.
Chapter 6: Beach Camping Etiquette
When you camp on the beach, you are rarely the only one there. Creating a lot of noise or leaving your trash can create a disturbance for other campers.
If you want to respect your fellow campers, here are a few simple rules of beach camping etiquette that I suggest you follow.
Leave the Beach the Way You Found It
The first rule of beach camping etiquette applies to most outdoor activities. You need to leave the beach the way that you found it. Before leaving the site, I always double check for any signs of trash or debris that I may have left.
Typically, I bring garbage bags so that I can easily clean up any mess that I make. Every little piece of plastic should be picked up, including twisty ties and bottle tops.
Do Not Set up Your Campsite in the Dunes
Sand dunes often provide a natural habitat for a variety of animals and critters. These dunes are also often at risk from soil erosion. When people regularly walk on the sand dunes, this erosion occurs more quickly.
To protect the sand dunes and the creatures that rely on them, you should never walk or camp on a dune. They should be avoided completely during your stay on the beach. I have noticed in recent years that many beaches now include signs warning beachgoers to keep off the sand dunes.
Keep an Eye on Your Kids and Pets
While you may love your kids and pets, other campers may not want to enjoy their company. If you bring children or dogs on your camping adventure, keep an eye on them the entire time. You may also want to consider canine shoes for your furry friend as hot sand can burn their paws.
Dogs may require just as much attention as the kids. On the beach, dogs often feel comfortable relieving themselves just about anywhere. Make sure that you clean up any waste so that other campers do not need to risk stepping in it.
If your dog tends to bark at everything, beach camping may not be the best choice, especially if they bark or howl through the night.
When camping outdoors, either on a beach or in the woods, I have always noticed how quiet it gets at night. You can hear the faintest sound, such as someone in the next campsite rolling over in their sleeping bag. A dog suddenly barking can easily shatter this silence and wake up the entire campground or beach.
If  you'd like more tips on camping with your furry friend, check out our article 10 Essential Tips for Camping With Dogs.

Obey the Rules of the Beach or Park
Beaches and parks often have their own sets of rules that campers need to follow. For example, one park may allow alcoholic beverages on the beach, while another prohibits alcohol. I have even stayed on a beach where alcohol was only permitted if it is in a plastic container.
You should be mindful of the rules. When arriving at the beach, find the main facility or check-in area. The staff should provide you with a list of rules. If no staff are present, the beach rules are typically posted near the entrance.
Avoid Loud Noise After the Sun Goes Down
Most campgrounds tend to fall silent a little after sundown. Even on the beach, your fellow campers are likely to start turning in when it gets dark. It is polite to avoid loud noises when people are trying to sleep. In fact, the beach you are staying on may even have rules about the noise levels.
You should avoid playing loud music, talking loudly, or allowing your children to run around screaming after dark. You may even want to watch your noise during the day. If you are near other campers, be mindful of the volume of your music.
Always Put Your Fire Out Before Going to Bed
Your campfire does not need to burn through the night, even if you want to quickly start a fire in the morning for breakfast. Before turning in for the night, ensure that your fire is out. The light may disrupt other campers, and the unattended fire creates a safety hazard.
When I plan on cooking in the morning, I slowly let the fire die out for an hour or so before bedtime. By morning there are typically a few hot coals still in the fire pit or ring, making it easier to get a fire going first thing the morning.
You should also avoid using your fire pit as a trash can. Some material may not entirely burn. The next campers do not want to sift through your debris while trying to start their fire.
Early Risers Should Pack up the Evening Before
For those who like to leave their campsite early in the morning, you should consider packing most of your gear before dark the night before. It helps you save time in the morning and reduces the need to frequently open and close your car doors.
Early in the morning, the sound of car doors slamming may echo through the beach, especially if the parking area is near the camping area. While you may not pack everything, you should try to take care of as much as you can.
Avoid Bringing Firewood When Wood is Available
Most parks sell firewood to campers, to help reduce the need to bring in wood from other areas. This reduces the spread of invasive insects and diseases that may harm the local ecosystem.
Instead of purchasing wood from a local store, I wait until I get to the beach. The firewood is often reasonably priced, dry, and ready for starting a fire. It is also polite to use the resources available to you.
Always Clean up Your Own Bodily Waste
If you are staying on a beach that does not offer modern facilities, you may need to relieve yourself somewhere secluded on the beach. Like cleaning up after a dog, you should clean up after yourself.
Stepping in a pile of human waste would likely ruin my camping trip. You do not need to bag it up and toss it. You can simply dig a small (but deep) hole and bury it in the sand. It will naturally decompose while ensuring that no one steps in it.
Along with these tips, use common sense when you are camping on the beach. Respect other campers and the environment.
Chapter 7: Fun Beach Camp Activities
Finally, as promised, we will give you some fun ideas on what to do at the beach! Sunbathing, swimming, and relaxing on the sand with a cold drink and good music are, obviously, the classics, but if you want to spice things up, especially if you are a regular beach-goer and have had your fill of doing the same thing over and over, then check out the activities we have listed below. And of course, if you're into any ocean sports, this is a great opportunity to combine camping with your love of the water.
Related: 21 Best Gifts for Beach Lovers

Beach Bowling
All you need for this one are water bottles filled with sand, a bunch of coconuts, and lines drawn in the sand. That's it! It is a bit challenging to wield the coconut properly (on second thought, every spherical organic object would suffice), which makes it all the more fun!
Surfing
You don't have to be a surfer to enjoy a surfboard. Simply plopping one in the water and laying on your back, looking at the sky is enough to make good use of it. Of course, while you are at it, you can also give it a try. Surfing is an amazing ocean sport that I encourage everyone to try at least once. Why not, when you have a surfboard and a beach, right?
Limbo
Another fun and simple activity to do at the beach is to play Limbo. You only need two people and a stick! A little-known fact about this exciting activity is that is is actually a kind of dance that originated from Trinidad in the 1800s.
Tug of War
For this, you and your friends just need to grab a skipping rope or towels tied together and stand at the edge of the water. Divide yourselves into two teams and make sure that the middle of your improvised rope is over a line in the sand. Each team pulls and eventually ends up in the water!
Explore the Ocean
One of the best parts about beach camping, is the opportunity to explore the surrounding water. This could be as easy as snorkeling to check out the nearby reefs or if you're certified to scuba dive, doing some shore diving. And for those who want to explore a bit further away from their camp site, we always find that kayaking is a wonderful addition to any trip to the ocean.

Looking for more beach camping fun? Then check out this article which highlights 20 great options!

Final Thoughts
As you can see, there is a lot of information to consider before making educated choices about beach camping gear. We learned about the basic pieces of equipment to bring, which include a sleeping bag, a tent, a torch, and a backpack full of your essentials.
In addition to that, we also discussed the various sleeping systems when camping and found out that a sleeping bag and sleeping pad combo is the most balanced and convenient option compared to other sleeping systems, which provide no cover and can be hard to fit in a tent.
Speaking of tents, we also went through the main things to consider in the quest of finding the right tent. We found out that ventilation, sun protection, and sturdiness make the foundation of a good tent.
Last but not least, we went through some safety and etiquette tips along with some fun ideas for beach activities. Whether it is coconut bowling, tug of war in the water, or a tipsy session of limbo, you are bound to have a lot of fun!
That's it for our ultimate guide to beach camping.
Now we want to turn it over to you: what did you think about this guide? Or maybe there's something we missed?
Let us know by leaving a comment below.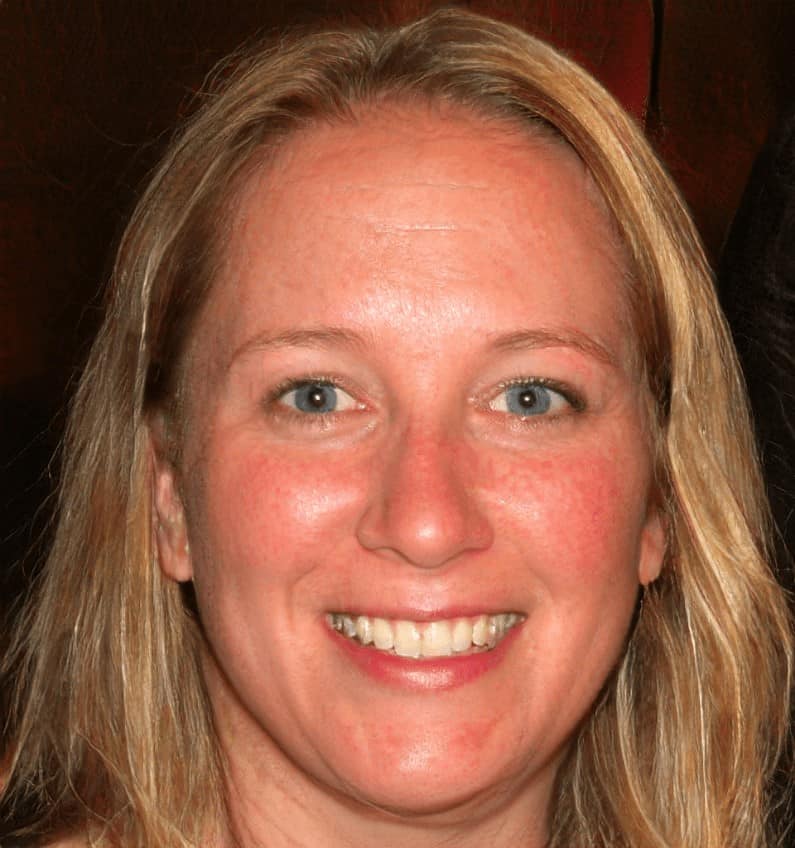 Megan Jones leads the editorial staff of Seaside Planet. They are a multidisciplinary team of outdoor adventurers, water sports lovers, and passionate beach goers. You can learn more about Meg and the rest of the editorial team here.