During your visits to the beach, you've likely seen people hitting the water skimboarding and thought that it looked like a lot of fun. If you've never tried this fun water sport before, then it's time to grab your swimsuit and head down to the beach! Th​e sport can be difficult at first, but is very rewarding when you get the hang of it- which is one of the many reasons to try skimboarding.
The first time you try this fun ocean sport, you're likely to fall a lot, which is why you need to approach your learning experience with the best possible attitude. If you're new to water sports, wondering how hard it is, and want to set yourself up for success, then make sure you buy or rent your board from a reputable location who can help you choose the right one for your body type and abilities. Then ask for recommendations on using it, or prepare ahead of time by learning the basics. 
If you're still on the fence about trying skimboarding, check out these 4 reasons it's so popular worldwide!
It's Great for All Ages
Unlike other water sports which can be dangerous for young children to participate in, you can keep skimboarding right on the beach. This means no need to worry about your younger family members going out too deep into the water. When you want to enjoy a water sport that everyone in the family can participate in, then skimboarding is likely your best option!
While you'll have to make sure that you have different sized boards for the different members of your family, this is easy with the right equipment. It's also a great bonding experience for the family, because everyone can enjoy it! Better yet, even the largest boards for your family members are still small enough that they easily fit in your car when heading to the beach, which means that you don't need a special roof rack to transport them.
BPS 'Gator' 40" Skim Board - Laminated Wooden Skim Board with Grip Pad - No Wax Needed - Skim Board for Kids and Adults (Blue)
HIGH-QUALITY SKIMBOARD WITH NOSE ROCKER - BPS 'Gator' Skimboard features a nose rocker to give more maneuverability making it easier for you to turn swiftly as you get more pivot. It also comes with unique and colorful designs to choose from to match your personality and hit the beach in style — because BPS is where design meets practicality.
BUILT-IN TRACTION PAD & NO WAXING - This skimboard features anti-slip grip pads to provide an excellent grip even when wet. It's made with a Gator Grip layer of EVA foam so there's no need for you to put any wax on your board before using it — which saves you time and money — and lets you jump on your board and ride right away anytime!
DURABLE, LIGHTWEIGHT & FOR EVERYONE - Built with enduring plywood with a high gloss epoxy coating to protect the wood from water damage and breakage. Lightweight enough to carry and run with — which makes it perfect for both kids and adults — 30" skimboard is for riders up to 80lbs, 35" for riders around 80-150lbs, and 40" for riders over the said weight.
E-GUIDE INCLUDED - Each skimboard comes with an E-Guide that will come to you via email after the purchase. It's filled with easy-to-follow instructions and useful photos, that will get you acquainted with your skimboard in no time. If you miss it by any chance, it's also available below on this page in the Product Guides and Documents. We've got you!
BPS GUARANTEE - All of BPS products come with a full 12-month guarantee starting the day of purchase. If you're not 100% satisfied with your purchase, or if the product's faulty, we're happy to replace or refund it (the choice is yours). In case of any questions, shoot us an email! From the shores of New Zealand, BPS is here to help you to 'get to your happy'!
You Can Specialize in Different Areas
One great thing about skimboarding is that it is so easily customizable. Unlike other water sports which can only be enjoyed in one or two ways, you can make sure that your skimboarding experience meets your needs and matches your personality. If you are a little more daring or have been on a skimboard before, then you may want to attempt jumps and tricks out in the water.
On the other hand, people who are new to skimboarding and may be a little more apprehensive about getting out into the ocean can still
learn how to skim quickly
along the shore line. As you advance even more, you may want to try riding in waves as they return to shore. With skimboarding, there's a little something for everyone!
​It's Not as Scary as Other Water Sports
One reason so many people love skimboarding at the beach is that it simply isn't as scary as other water sports. If you or a member of your family isn't a very strong swimmer and don't want to be out in deeper water, then skimboarding is a great option. You can stay close to the shore at all times, unless you're advanced enough to do tricks out in deeper water.
Additionally, when you fall off of your skimboard, which is bound to happen from time to time, there's no need to worry about how to fall safely into the water. While falling on the wet stand can hurt, it's not as scary as falling into deep water and trying to find your board.
It's Easy to Pick Up
While more advanced tricks and jumps are definitely difficult, skimboarding is fairly easy to start and likely you'll get the hang of it quickly. This is a far cry from other water sports which can take a long time to get good at. First starting skimboarding, you'll be able to stand up on the board soon after trying it out, which is a huge boost of confidence when trying something new!
Because skimboarding is so easy to pick up, if you're having any problems getting on the board or staying up, then you can likely get help from some people around you. This means that you're never far from help when issues arise.
Considering the Benefits of Skimboarding
Before renting or buying a skimboard, make sure that this sport is the right one for you. If you're interested in having fun at the beach, want to try a sport that you are likely to have some success at right away, and want to make sure that everyone in your family can participate, then skimboarding may be right for you!
Final Thoughts

Skimboarding is an ocean sport enjoyed by people around the world. Not only is this sport fast-paced and exciting, but you can do it most anywhere. While there are some weather conditions and beaches that are going to be better conditions for skimboarding than others are, finding those locations and understanding how the waves play into your time on the board is a part of the fun.
When you really get the hang of skimboarding, you'll find that you can enjoy it anytime you're on vacation. This is a great activity for the whole family to enjoy and one that you should definitely try out the next time that you are at the beach and want to enjoy a new water sport that's fun no matter your age.
Do you have an epic skimboarding experience you'd like to share? Tell us about it in the comment section below.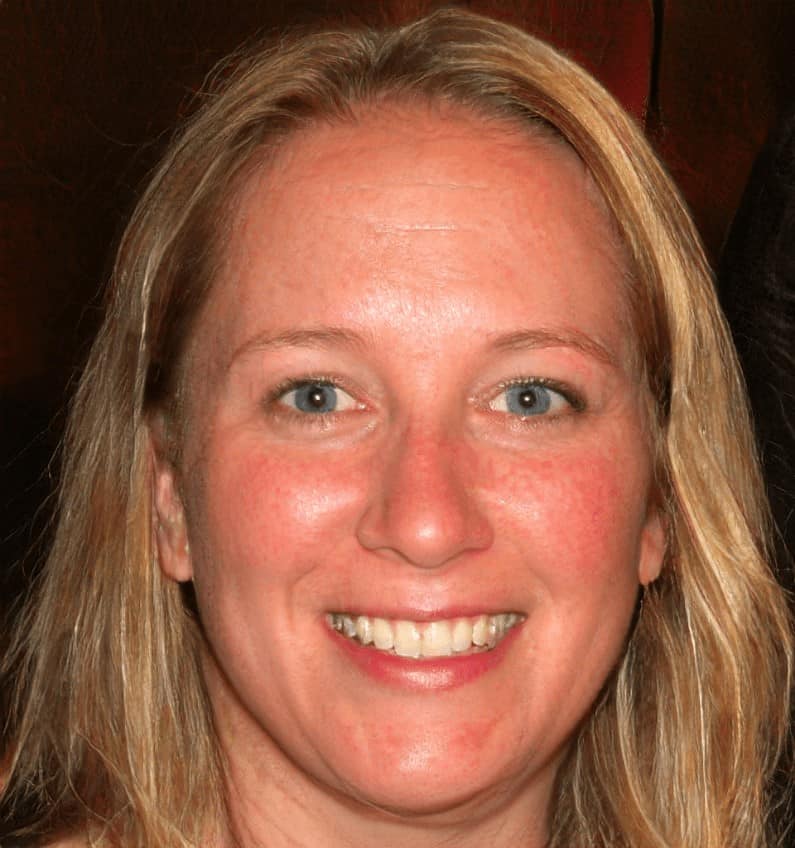 Megan Jones leads the editorial staff of Seaside Planet. They are a multidisciplinary team of outdoor adventurers, water sports lovers, and passionate beach goers. You can learn more about Meg and the rest of the editorial team here.