​Your 20s are a wonderful time to travel. Since you likely don't have a lot of responsibilities, traveling in your 20s means that you can enjoy a lot of freedom and see the world. Having spent a great deal of my life traveling around the world, I've found some really wonderful places you'll definitely want to check out when you have vacation days and some extra money!
20 ​Tropical ​Vacation Hot Spots
1. Maldives
There's really nothing quite the same as the Maldives and once you've been there, you'll see what I mean. There are 26 atolls spanning across the ocean, almost too beautiful to be true. The bright blue waters that surround these atolls make for an astonishing view.
If you want to spend your days swimming in warm, clear water, then this is the place for you! Swimming with whale sharks and manta rays are just the beginning, you can also go deep-sea fishing and much more. 
2. Port Douglas, Australia
This is an incredible location in Australia, known as one of the most tropical and beautiful in the country. It boasts not only the Great Barrier Reef, but also impeccable beaches and stunning rainforests.
Make sure to take a helicopter tour or a cruise when you first arrive to take in all of the incredible sights, or see the rainforests from above. For a slightly different perspective from high in the canopy, check out the Skyrail Rainforest Cableway.
​3. Bora Bora, Tahiti
Tahiti is well known for being beautiful, and it definitely lives up to the hype! This gorgeous island is surrounded by an incredible lagoon, and it rises to a sharp peak which is easy to spot from afar. On the beach, you'll enjoy walking under coconut palms and sunning yourself by the serene water.
What I really love about Bora Bora are the luxury bungalows. They're built over the water so if you'd like to see what's going on below, make sure to get one with glass floor panels. This gives you an up-close-and-personal view into the sea life underneath you!
​4. Nassau, The Bahamas
Most people don't think of a capital city as the spot to visit when trying to find a tropical destination, but Nassau is a different kind of capital city. You can enjoy incredible conch fritters, lounge on white sands, and take a fun scooter to head into town.
I recommend that you take time to scuba dive too, where you can check out some incredible shipwrecks! This is sure to give you a whole new appreciation for this gorgeous part of the world.
​5. Montego Bay, Jamaica
Everyone knows that Jamaica has incredible beaches which are famous for their white sands and laid back vibe, but there is a lot more than the sand to love about this great island. This is a lovely and safe place to travel for both families or singles looking for a beach getaway. 
The vibrant culture of Jamaica will make you feel right at home, and the relaxed attitudes and friendly faces will make you comfortable every step you take. Make sure that you check out local restaurants to get a real feel for this amazing spot!
​6. Los Cabos, Mexico
Mexico is packed with great places to visit, and Los Cabos should be at the top of the list! This area has recently experienced a boom in tourism because of all the fun attractions and incredible scenery.
After spending the day perfecting your tan, or swimming in the gorgeous ocean, try picking up some fresh fish and fruit for your dinner at a market. You're sure to love the way that perfectly charred fresh seafood tastes after a long day in the sun.
7. Riviera Maya, Mexico
Visiting Riviera Maya, Mexico, I strongly recommend you skip the resorts and book either a yoga retreat or a boutique hotel. Doing so allows you to really enjoy everything that Riviera Maya has to offer, while also getting to really be a part of the community. 
Make sure to spend plenty of time in the clear water swimming, snorkeling, and hanging out with dolphins. Set aside some time to visit Tulum during your visit, too, where you can explore ancient ruins and look down over the gorgeous Caribbean Sea.
8. Tamarindo, Costa Rica
Everyone knows that Costa Rica is a great tropical vacation spot but not everyone has heard of Tamarindo. There's plenty for you to do while visiting this amazing location, you won't ever be bored! Besides water sports like surfing, you can also go ziplining or book a snorkeling trip at sunset- there's plenty to do in Tamarindo!
Check out the Tamarindo Wildlife Refuge, where you can kayak through the beautiful waters and see howler monkeys and crocodiles watching from afar. Not only is the area a sight to behold, but the people here are incredibly friendly, too!
9. Phuket, Thailand
This tropical destination is the perfect choice for any traveler interested in a laid-back location where they can relax and get away from the pressures of everyday life. There's so much to love about Phuket, including the friendly community!
Thanks to the great beach atmosphere, affordable hotels, and other activities, Phuket is a wonderful location for anyone who wants to spend the majority of their trip relaxing outdoors.
10. Aitutaki, Cook Islands
If you've ever dreamed of being a castaway and spending uninterrupted days on the beach, you'll love Aitutaki. The beaches here are packed with gorgeous palms, and the incredible aqua lagoon appears to be something out of a painting.
There are more than 20 small islands in the lagoon so you'll have plenty to explore. For a fully immersive experience, consider springing for a bungalow located over the water!
11. Pattaya, Thailand
While not as famous as Phuket, Pattaya has just as much in terms of attractions to offer. This is a great option for any traveler on a tighter budget, but who still wants to see the gorgeous land that is Thailand.
Jomtien Beach is my favorite place to go when you want to soak up some sun. Here you can rent water sports equipment so that you can spend your day playing in the ocean.
12. Kaua'i, Hawaii
Considered to be one of the best tropical destinations in the world, Kaua'i  is a must-see for anyone who is in their 20s and loves to travel! It's rich in beaches, coconut palms, and rainforests for you to explore.
Book a tour to make the most of your time here and enjoy snorkeling with a local guide. For a spectacular end to the day, consider a sunset dinner cruise so you can enjoy seeing this gorgeous area as the locals do.
13. Ambergris Caye, Belize
This is a great spot for anyone who wants to spend time on the beach but isn't interested in being out on the sand all day long. While the beaches are stunning, there is a lot to do here that you won't want to miss further from the sand.
After sunning yourself, you'll want to check out a snorkeling or scuba diving tour. For a different view of the area, try a ziplining tour or go cave rafting with a local guide. This lets you experience the beauty that is Belize from up high and down low!
14. Zakynthos, Greece
Anyone looking for a tropical destination that not only features incredible sights, and that of a thriving nightlife, will love Zakynthos! The best way to enjoy this location is spending the day soaking up the sun and enjoying the beach, followed by a trip into the city for some night fun. 
Not only are the hotels surprisingly affordable, but the party scene at night is a lot of fun for people in their 20s! Relax all day and party all night in Zakynthos.
15. The Mananuca Islands, Fiji
These islands are easily accessible via boat from Nadi, and since there are 20 islands to explore, you're sure to have lots to enjoy in this gorgeous location! Not only are the islands themselves beautiful, but there are thriving coral reefs here as well.
You can choose your accommodations based on whether you want to stay in a traditional hut, or in a luxury resort- here you can easily personalize your trip.
16. St. Bart's, The Caribbean
If you come during high season, then you can expect to pay a bit more at this popular location, but you also increase your chances of seeing a movie star as this is a popular destination for celebs! All of the beaches are public, so you can easily stay in a private villa during low season without breaking the bank.
The gorgeous beaches here are the perfect backdrop for snorkeling, kayaking, sailing, fishing, surfing, and diving, which means that you are sure to have plenty to do when vacationing here.
​17. The Seychelles, East Africa
This is the perfect getaway if you want to enjoy the unbelievable scenery. Here you can scuba dive and fish, or simply soak up some sun feeling completely relaxed. This is one of the most gorgeous areas in the world and well worth a visit!
If you're looking to get off of the sand for a bit, then head into town to visit some art galleries or the natural reserve. This is the perfect location for a great mix of local culture, delicious food, and incredible sights.
18. The Abacos, The Bahamas
If you love to surf, boat, or sail and want to do it in a gorgeous location, then you will love The Abacos. These incredibly peaceful islands are secluded and feel worlds away from the United States, even though you are fairly close by Florida.
Some must-sees here are Green Turtle Cay, which has a great three-mile stretch of beach, and Elbow Cay. You can also check out the fun candy-striped lighthouse and walk around looking for gorgeous shells on the beach.
19. Denpasar, Indonesia
This location is best known for being incredibly affordable for any visitor who wants to take in the beauty of Bali on a budget. When you stay here, you're perfectly situated to check out wildlife, volcanoes, and even snorkeling!
Take time to catch a sunset on the water, it's something you'll likely never forget. Denpasar sunset is a great end to a long day exploring the natural beauty of the area.
20. The Andaman Coast, Thailand
This is a great place to visit for anyone who wants to spend time checking out the many islands that dot the Andaman Sea. Even though this is where Leonardo DiCaprio filmed his famous beach movie, I recommend skipping that touristy beach and looking for something a little more peaceful.
Check out Khao Sok National Park to spend time communing with elephants and relaxing away from the sun during the hottest part of the day. The villa-style resorts are sure to impress, but a much more affordable option is the beachfront bamboo shacks- where you're sure to feel as if you're local!
​Final Thoughts
Not all of these locations will break the bank, and they're all amazing places to visit. Travel is one of the most amazing gifts that we can give ourselves, and if you're ready to see the world and want to start by visiting tropical destinations, then you'll want to check out some of the great places on this list!
What's your favorite tropical travel destination? Let us know in the comments below!
Related: What is Eco-Adventure Tourism?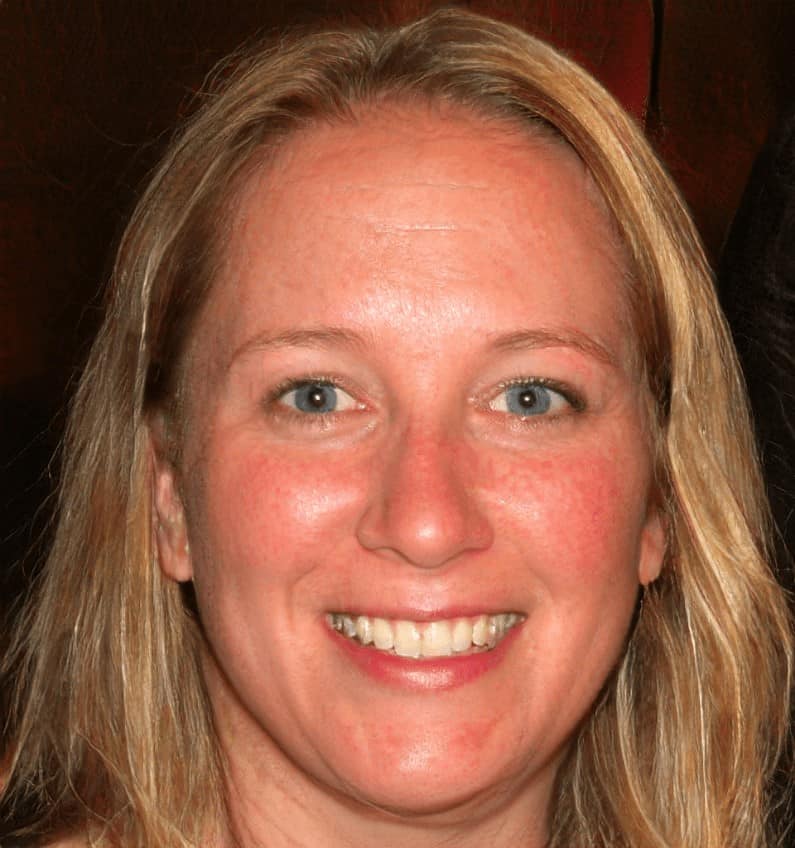 Megan Jones leads the editorial staff of Seaside Planet. They are a multidisciplinary team of outdoor adventurers, water sports lovers, and passionate beach goers. You can learn more about Meg and the rest of the editorial team here.