Warmer weather brings the perfect opportunity for outdoor fun with your best four legged friend! If you're looking for expert tips for camping with dogs in 2022, you've come to the right place. Whether you're a seasoned wilderness camper, or a casual backpacker, the tips in this guide will help you and your dog get the most out of your camping experience. Use this guide to get one step closer to your next adventure! 
Here is everything you need to know about camping with your dog:
Camping with Dogs: Tips, Tricks and Essentials
1. Pack Plenty of Food and Water
The first and most important tip for a safe and happy camping adventure with your dog is to pack plenty of fresh, clean water and dog food. This is especially important when you're camping in a destination that doesn't provide access to clean drinking water. Like humans, dogs should not drink salt or standing water, and they should have access to fresh and clean drinking water throughout the day. 
So you may be wondering how to make providing food and water for your dog a simple task, and we can help! 
Water and Food Dog Gear Essentials:
Collapsible Dog Bowls
Dog Pack for Carrying Gear
2. Camp Train Your Dog
Training your dog camp etiquette and behavior is crucial for their safety and yours while you're exploring the great outdoors. Before you embark on an adventure into the wilderness with your best canine companion, it's important to understand your dog's ability to behave in this setting. Be honest with yourself about your dog's personality and if they're a good candidate for camping, then plan accordingly. For example, if you're uncertain how your dog will react to camping life, take a day trip to the woods before planning a camping endeavour. On the other hand, if your dog is adventurous and ready for a bold trip, then plan fun activities like a kayaking adventure on the water, paddle boarding together, hiking with your dog and more. 
Whether your camping trip will take place in the deep woods or at a dog-friendly campsite on the beach, your dog will need to have basic camp training both to remain safe, and to keep others safe. They'll need a reliable recall command to keep them from wandering off and out of danger, and they should know a 'leave it' command in case of wildlife or rotten trash encounters. Additionally, they should have general outdoor training etiquette and understand how to act around other campers. 
Dog Training Gear Essentials:
3. Understand Local Regulations
Dog-friendly campgrounds and hiking trails can be found in nearly every corner of the world, but that doesn't mean that all campsites or hiking trails are dog-friendly. It's important to respect rules and regulations prohibiting dogs in that area, and by planning ahead of time you can prevent a mishap all together. Use online databases to find these dog-friendly destinations, and remember to also check the local leash laws. While some campgrounds allow dogs to be off-leash if they're trained properly, others will require that your dog is restrained at all times. 
You'll likely notice that many campsite locations rules will change seasonally, and some are more dog-friendly during the off- season than during peak summer vacation months. Check the rules and regulations in your camping area, and respect the local laws for your and your dog's safety. 
4. Prepare for Emergencies
Because both dogs and nature can be unpredictable, it's crucial to your dog's safety that you prepare in advance for emergencies on your adventure. When you're preparing for a trip with your dog, there are several steps you can take to prepare for the unexpected- ensuring your dog's safety in the wilderness. First, you'll want to make a laminated and waterproof copy of your dog's identifying information, vaccination and health history, and your contact information. Additionally, this should contain your dog's microchip information, and that information needs to be up to date.
The ASPCA recommends carrying the following dog first aid supplies, many of which can be found in your cupboards at home:
Absorbent Gauze Pads
Adhesive Tape
Cotton Balls
Hydrogen Peroxide, 3%
Ice Pack
Disposable Gloves
Scissors with Blunt End
Tweezers
OTC Antibiotic Ointment
Oral Syringe
Liquid Dishwashing Detergent
Towels
Small Flashlight
Alcohol Wipes
Styptic Powder
Saline Eye Solution   
While the chances are good that your pup will remain safe and out of harm's way, rendering the first aid kit useless, it's still important to their health and well being that you're prepared just in case. 
If you'll be camping with your dog on the beach, it's important to invest in a dog life jacket to keep your dog safe in and around the water. Additionally check out this Seaside Planet article for more information: The Essential Guide to Dog Beach Etiquette and Safety. 
5. Keep Your Dog Leashed and Identified
Your dog's safety depends entirely upon your willingness to protect and prepare them for a camping adventure. Along with packing the best camping dog gear essentials, you'll also need to keep them leashed, identified and located at all times. While some campsites will offer areas that allow off-leash exploring, only dogs who are thoroughly trained and prepared should be allowed this freedom. If you're at all uncertain of your dog's ability to recall from danger or bothering others, it's important that they remain on leash at all times. 
Along with leashing your dog for both their safety and others, it's crucial that they wear identification at all times. This ensures that if they happen to wander off or slip their leash that their finder can contact you. Additionally, it's a good idea to microchip your dog before adventuring into the outdoors to ensure if they're lost that they can be returned to you. 
Dog Gear for Safety and Restraint:
Dog Collar or Harness
Dog Leash
Dog Identification and Tags
Dog GPS Tracking Device
6. Bring a Camping Tent with Plenty of Space
The tent you and your dog will sleep in should be large enough to fit the both of you, along with any additional guests, and have added room for day lounging and gear storage. Many tents provide a separate screened room that offers ample ventilation and is great for insect-free lounging. Additionally, ventilated annex areas inside of a spacious camping tent is a great place for a dog cooling pad or bed. Consider the size of your dog, the size of your dog's bed, the size of your bed, and how much gear you'll be storing inside to determine the size of the tent that's right for you. 
Choosing the best tent for a camping adventure with your dog is simple using this Seaside Planet guide: the Best Tents for Camping with Dogs in 2020. 
7. Protect Your Dog's Paws
Keeping your dog's paws protected while camping is a must! Unless you plan to carry your pup in a dog carrier backpack while hiking or exploring, you'll need to make sure their feet can handle the terrain. With particularly rough or hot environments, invest in a quality pair of dog shoes to ensure their feet are comfortable and safe throughout your adventure. Additionally, you may want to pack some dog paw balm in your gear in case their paws need some TLC while camping or after an epic hike in the wilderness.
8. Gear Up and Pack Light
Your dog will need her own gear on your camping adventure, and it's important that you have the essentials to keep them safe, healthy, comfortable and happy. While their gear will add weight, dog gear that's designed for camping, hiking or traveling is typically lightweight and highly portable. Choose these products to decrease your weight carrying load, and likely the gear bulk as well.
Here is a list of dog camping gear supplies you'll likely need on your next adventure:
Clean Water
Dog Food
Collapsible Travel Bowls
Dog Bed or Cooling Pad
Dog Brush
Dog Waste Bags
Dog Hiking Pack
Light Up Collar or Harness
Reflective Leash
Dog Jacket
Microfiber Dog Towel
Dog Cooling Vest
Identification Tag
Dog Tracking Device
9. Practice Good Campsite Etiquette
When you're staying at a campsite it's important to be courteous and kind to fellow campers and explorers. There are several dog etiquette practices that should be respected at campsites, and on the trails, and we're here to help you understand the basics. 
Here are some of the basic camp etiquette for dog's and their people:
Respect other camper's spaces.
Be quiet and calm around others.
Respect local wildlife and flora.
Enjoy yourselves in a fun and restricted way.
Provide others with plenty of space and privacy.
Pick up and properly dispose of dog waste.
Because weather conditions can change quickly, and wildlife or other campers can appear anytime, along with a host of other unpredictable and dangerous situations that may arise, it's important to follow camp etiquette. If something is making your dog uncomfortable, or you're afraid that they may try to run off, that's a perfect time for them to spend time in a portable dog crate or in your tent.
10. Have Fun!
Camping with your best four-legged friend is a fantastic way to escape your daily routine and create an epic bonding experience with your dog. Jumping into nature and experiencing the incredible sounds, smells and sights of the natural world is an experience you're likely to remember forever. Not to mention, your dog will probably love it too! Nearly nothing beats a cozy night in the tent with your dog, snuggled under the starry sky. With some preparation and the right gear, you'll be one step closer to your best dog camping adventure yet!
Camping With Your Dog: FAQ's
What do you do with your dog while camping?
Your dog should be properly identified and restrained at all times while camping. They should be wearing a collar with ID tags, and be leashed to remain safe at all times. Many tents are equipped for dogs to lounge and sleep inside. Choose a tent that's both large enough and designed to have a dog inside comfortably, and one that offers them a space of their own, such as a screened room. 
For more information on how to camp safely with your dog check out this article: How to Take Your Dog Camping in 2020.
How do I prepare my dog for camping?
To prepare your dog for camping you'll need to pack appropriate dog gear, and ensure they know their camp training basics and etiquette. For more information on how to camp with your dog safely, check out this article by Cesar's Way: Canine Camping Guide.
How can I keep my dog safe while camping?
Keeping your dog safe while camping is all about preparation. Pack all of the dog gear you'll need to keep your four-legged friend comfortable, protected, healthy and happy. Additionally, prepare for the unexpected and always keep your dog on a leash. The weather, wildlife and other campers can be unpredictable, so it's important that you have control of your dog while camping at all times.
Can dogs sleep in tents?
When considering the sleeping space for your dog during a camping trip, you'll want to choose a tent that is large enough for both you and your dog to lounge and sleep comfortably. Many tents feature separate screened areas or ventilated annexes that make a great spot for dogs to catch some rest. While dogs can sleep in tents, it's important that your dog is never left unattended inside the tent while you're away from camp.
Should you take your dog camping?
Each dog is different, and some are better suited to camping than others. For example, a dog who frequently barks at noises, or at others, isn't an ideal candidate for a camping adventure. If your dog feels comfortable out in nature, and has learned her basic camp etiquette and training, then camping is a great way to share an adventure with your dog! 
Final Thoughts

Camping is the ultimate way to bond with your dog in the wilderness. It provides endless opportunities for a fun adventure, and will likely leave your dog wanting more and more. Whether you're a seasoned adventurer, or a casual explorer, use this guide to help you and your dog prepare for an unforgettable camping experience together. 
We hope these dog tips for camping have helped you get one step closer to your next adventure! Join the Seaside Planet Community and share your thoughts or experiences with us in the comment section below. 
Additionally, check out these camping articles that we think you'll love: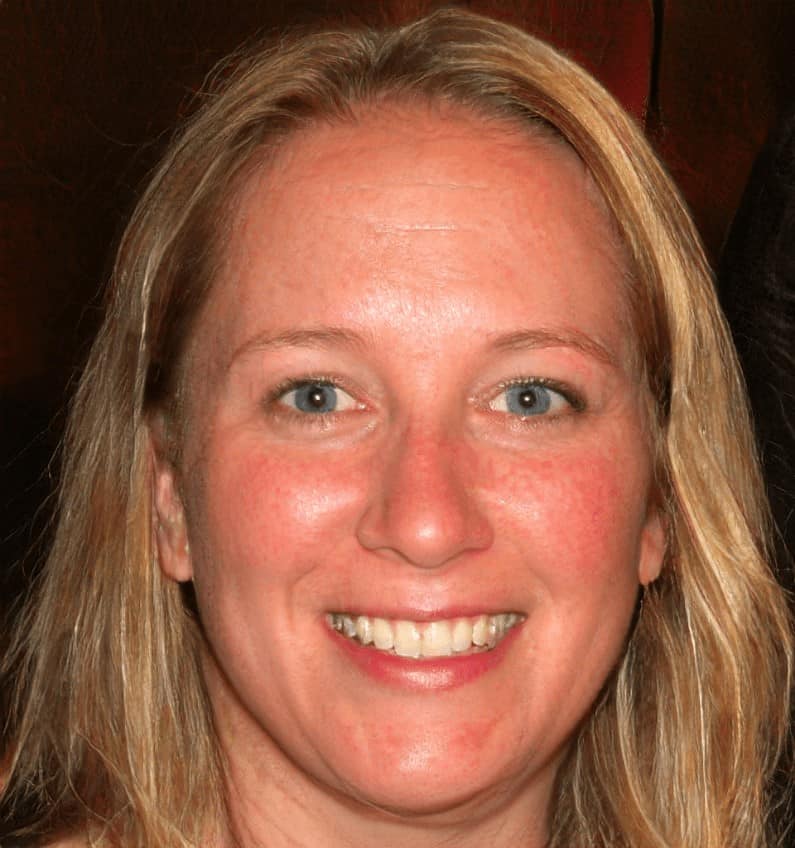 Megan Jones leads the editorial staff of Seaside Planet. They are a multidisciplinary team of outdoor adventurers, water sports lovers, and passionate beach goers. You can learn more about Meg and the rest of the editorial team here.