Daytona Beach sits on the northeast coast of Florida, overlooking the warm Atlantic Ocean and offering hundreds of activities for families, adults, and couples alike. Besides having beautiful, white sand, this spot is a prime location for motorsports- the home of hosting the annual Daytona 500 race.
When looking for a unique summer vacation getaway, look no further than Daytona Beach! It's got designer shopping, five-star dining, lovely accommodations, natural beauty, and much more. Here are some activities and attractions sure to impress, and make the most out of a trip to Daytona Beach, Florida.
1. Stop by the Speedway
Daytona Beach is known for its International Speedway, which has earned a spot in the Motorsports Hall of Fame of America. As the home of the "Great American Race," the Daytona Speedway hosts the Daytona 500 every year.
Besides hosting some of the world's top race car drivers, the Speedway also holds tours for the public. Exploring the track and those 31-degree bank turns, standing atop the victory podium and checking out the displays and memorabilia in the Motorsports Hall of Fame of America make your trip well worth the visit!
2. Hit the Beach
Daytona Beach spans across 23 miles of white sands ready to be explored. Grab a spot on the beach and enjoy beach volleyball and frisbee or just a nice, relaxing stroll with your toes in the waves. You can even rent a bicycle to enjoy the beautiful bike path along the sands!
The beach grants you the opportunity to make your trip as relaxing or as exciting as you want. If you're looking for more of an adrenaline rush, there are also activities such as paddle boarding, kayaking, parasailing, and surfing that are sure to spark your interest.
3. Stroll the Pier and Boardwalk
What's a trip to the beach without taking in the fun, food, and sights of the boardwalk? Daytona Beach's boardwalk and pier has something for every member of the family! Shops, restaurants, and arcades- just to name a few.
A great thing about visiting during the summer season is that you can catch free fireworks and different concert series featuring bands, musicians, and street performers. You can enjoy all of this while overlooking the beautiful surf of the Atlantic Ocean.
Walka bit north of the boardwalk and visit Daytona Lagoon, a family waterpark with 12 rides, a wave pool, and plenty of attractions for the kids. There's also a family entertainment center featuring go-karts, arcade games, a zip line, laser tag, and more.
If your family is a bit more adventurous, head on over to Screamer's Park. It features two bone-chilling rides that even the bravest thrill fanatics will find terrifying. The Sling Shot launches riders 365 feet in the air at 100 miles per hour while the Vomatron spins and flips riders around at up to 4G force.
4. Spend Some Time in Nature
A great way to discover the natural beauty of Daytona Beach is atop a majestic horse. Equestrian Adventures of Florida offers horseback riding tours and lessons. It's lovely to just trot along the sands and nature trails, creating memories that will last a lifetime.
For a more serene experience, try Reed Canal Park, a beautiful natural area where you can walk, jog, hike, or ride a bike. There is also a field for disc golf, a pavilion and picnic area, and recreational play area. It's a great place to spend an afternoon alone or with the family.
Another great recreational spot worth checking out is Central Park- made up of four parks that together cover 149 acres of land. There's plenty of space for picnicking, hiking, canoeing, kayaking, biking, and there are even playgrounds.
​5. Shop 'Til You Drop
A vacation can be a great excuse to shop for new clothes and rare items. You can find 75 brand-name stores including Banana Republic, J. Crew, Kate Spade, Michael Kors, and the Nike Factory Store and the Tanger Outlets in Daytona Beach.
In addition, the Riverfront Marketplace has shopping, dining, and a superb Farmer's Market. Grabbing fresh local produce and browsing through antiques, art, books, home goods, and more has never been so easy. This is a great place to find specialty food and wine!
Daytona Beach is also home to Nicole's Beach Street Antique Mall, where you can find beautiful and eccentric pieces for your home. How fun would it be to display a unique piece you found while visiting Daytona Beach?
6. Take in Some History
While visiting  Daytona Beach, take the opportunity to learn about the original settlement by the Timucuan Indians. Later on in the Daytona Beach history, the French and Spanish founded settlements, and now historical sites throughout the city allow visitors to experience that heritage today.
Some top spots worth visiting include Rockefeller's Ormond Beach Home, Sugarmill Botanical Gardens and Ruins, and the Mary McLeod Bethune Foundation. You'll be awestruck by the gorgeous Lilian Place, built in 1884, said to be haunted by a ghost. The neighboring Hotchkiss House from 1905 is another awesome spot where you can sip tea and tour the amazing location.
7. Dine as If You Were a King or Queen
There are many types of cuisine in Daytona Beach, such as Bahamian, Latin, Italian, seafood, and barbecue. This is the place to enjoy fresh, local fish or grab a pint at one of the downtown pubs. Every palate will be satisfied, no matter the age, preferences, or dietary restrictions.
One of the top restaurants in Daytona Beach is Chucherias Hondurenas. Here, you can enjoy Cuban sandwiches, octopus and conch, and pastelitos. The menu is a unique twist on Latin and Spanish cuisine mixed with Caribbean flavors.
Another highly rated eatery in Daytona Beach is Hog Heaven Bar-B-Q. The brisket and baby back ribs are scrumptious, and even kids walk away satisfied from this restaurant. Try some Southern delights too, such as corn fritters, pulled pork, and fried catfish.
8. Become a Sports Fan
You don't have to be a big sports fan to appreciate Daytona Beach's spot in athletic history. One top attraction is visiting Jackie Robinson Ballpark, which opened in 1914 and was renamed in 1989 to commemorate African-American baseball player Jackie Robinson.
Golf is another popular sport in this area, and the Daytona Beach Golf Club features two distinct courses. Check out the New Smyrna Golf Club, which has special recognition on the Florida Historic Golf Trail. Golf packages and tours are available for those who want to learn more about Daytona Beach's golf culture.
9. Have a Romantic Getaway
Although Daytona Beach is widely known for it's racing, it's also a wonderful place for a romantic vacation. The Hard Rock Hotel Daytona Beach is a popular couples spot, as is the Plaza Resort and Spa. Florida beaches are naturally romantic and a great place to enjoy couples massages, luxury dining, and sunsets on the beach with your significant other.
10. Spend Time with the Family
Daytona Beach is a fantastic location for family vacations. Bring the kids to learn first hand at the Museum of Arts and Sciences and Marine Science Center. With water parks, go-karts, Speedway tours, and more, your brood will certainly be entertained! Whether you're having fun strolling the boardwalk, eating delicious food, or playing classic arcade games with your loved ones- Daytona Beach is sure to impress! 
Things to Do in Daytona Beach: F​inal Thoughts
​Daytona Beach is a great place to visit whether you go solo, bring your significant other, or explore with the whole family. There are countless activities and sights to see at this mecca for recreation and relaxation alike. It doesn't matter if the trip is filled with more chills or thrills, you're sure to have a good time! On your next vacation to ​Florida, we hope you have an opportunity to check out some of these fun attractions in Daytona Beach.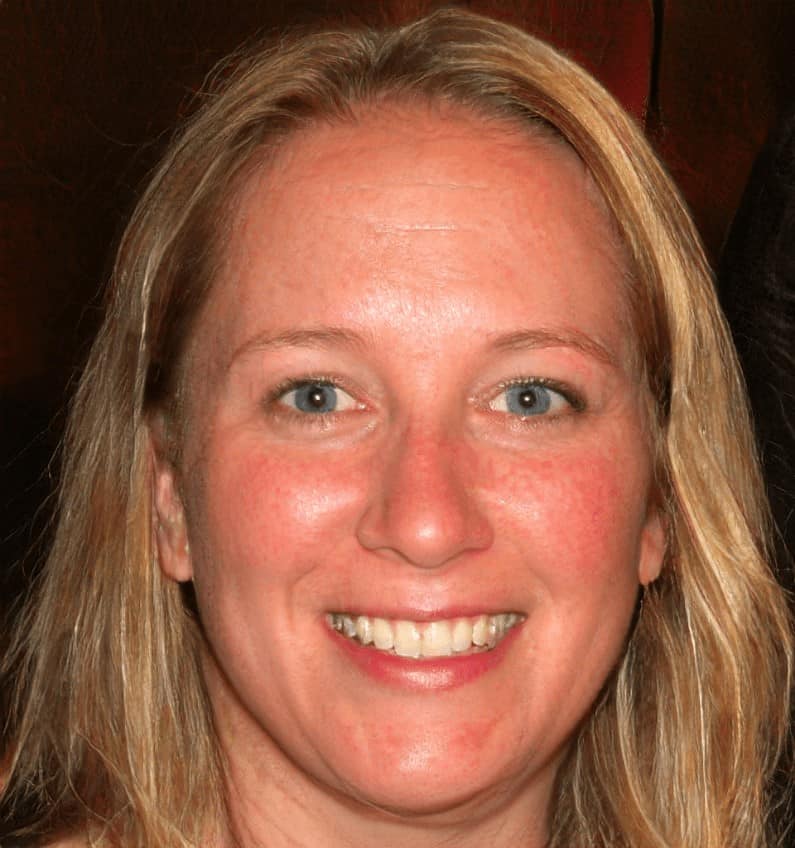 Megan Jones leads the editorial staff of Seaside Planet. They are a multidisciplinary team of outdoor adventurers, water sports lovers, and passionate beach goers. You can learn more about Meg and the rest of the editorial team here.