I have found that when I am planning for a trip to the beach, I often forget very important items. Because I am tired of arriving at the beach, only to find that I have to make an emergency trip to the store right away to buy the things I have forgotten, I have taken the time to make a list of all of the things to bring on a beach vacation. When you use this list, you can make sure that your packing is significantly easier and that you don't accidentally leave behind something important that you are going to need while you are away from home.
​Food and Drinks
While you may already know that you need to pack a cooler so that you can save time and money when you want a drink or a snack, it's easy to underestimate how much you are going to need. While this can be frustrating when someone in your family becomes hungry, it can also be very dangerous especially if you haven't brought enough water for the day.
It's very important that you bring more water than you think that you are going to need, especially if it is going to be particularly hot at the beach that day. If you don't have enough water, not only will everyone in your group be unhappy, but it can be very dangerous, as well.
CleverMade Collapsible Cooler Bag: Insulated Leakproof 50 Can Soft Sided Portable Cooler Bag for Lunch, Grocery Shopping, Camping and Road Trips, Heather Grey/Black
STRUCTURED - Opens and closes in a SNAP thanks to the built in patented SnapHinge; the perfect ice chest that will stay open even when empty
COLLAPSIBLE - Sturdy soft sided cooler pops up with ease so you can fill with your meal and beverage essentials; collapse when not in use for easy storing just about anywhere
VERSATILE - Perfect beach bag for toting snacks and drinks for a day in the sun; great for bringing lunch into work; grocery shopping, or as a travel cooler for a road trip with family
ACCESSORIES - Integrated bottle opener means one less thing to pack; the front zippered pouch is great for extra storage of valuables; and side handles as well as padded top handle makes toting a breeze
DIMENSIONS - Measuring 18.25" L x 12.25" W x 12" H and weighing 2.25 lbs. when empty; the cooler has a weight capacity of 55 lbs. and room for 50 cans
A Medical Kit
Accidents can happen quickly on the beach, and while there is often a lifeguard who you can turn to for help, if you can't find the lifeguard or you want to take care of the medical problem yourself, then you will need a medical kit. Make sure that you have supplies to treat cuts, splinters, bites, and sunburns so that you can take care of any emergency that you may run into while you are out on the sand.
One important item to include in your medical kit is rash cream. Any child who plays in the sand or water is at risk of a body rash, and these rashes can become incredibly painful if you don't have the right cream for treatment.
Something for Shade
The sun can be very relentless at the beach, and unless you have a rental close by where you can escape during the hot part of the day, you need to make sure that you have your own shade with you. You can bring an umbrella or a sun tent. No matter what type of shade you prefer, it's important that you bring something so that your family can escape the harsh rays of the sun and cool off throughout the day.
Sport-Brella Vented SPF 50+ Sun and Rain Canopy Umbrella for Beach and Sports Events (8-Foot, Blue)
UPF 50 plus PROTECTION - The Sport-Brella XL will keep your skin safe and protected from UVA and UVB rays. With side panels for extra coverage and wind flaps for ventilation and airflow, you'll get everything you need
UPF 50 plus sun and weather protection and water repellent, protects over 99.5% of UVA and UVB rays
Canopy supported by 4.5 mm steel ribs and a 5mm steel stretcher
Telescoping pole with a metal tip held in place by steel screw
Dual canopy with top wind vents and strong, side zippered windows for efficient airflow
Sun Protection
While it's a good idea to apply sunscreen before you even get to the beach, you are going to have to reapply it throughout the day to ensure that you have continuous protection. Make sure that you have a bottle of sunscreen full enough to last you and your entire family so that you don't have to cut the fun short or risk a burn.
Additionally, to protect your face and your eyes from the sun, you need to bring along a sun hat and sunglasses for each person. While these items may not be ideal to wearing while you are playing in the water, the rays of the sun can damage your eyes quickly if you are not careful. Therefore, you need to make sure that you protect yourself as well as you can while you are on the beach.
Toys and Entertainment for the Kids
While the beach is a lot of fun, if you have children with you, then you need to make sure that you have toys for them to play with so that they don't get bored. The quintessential beach toys include shovels and buckets, and while these are definitely something that you will want to bring, you will need to think outside of the box to keep the kids and adults entertained for a long day on the beach.
Water squirters will provide your children hours of fun chasing each other around on the beach and squirting people with water. This is not only a great distraction for when it becomes really hot out, but is a fun way to cool down, as the water feels great on the skin. Make sure that they are easy for the kids to refill by themselves, either from the ocean or from tide pools, so that they can get the most enjoyment out of these toys.
Crayons and paper may seem like a disaster at the beach, but if you pack them in a plastic bag, then you can keep them safe. Drawing in the shade is a great way for kids to cool down, and they can take shell rubbings to remember their trip in case you have a limit on how many shells they are allowed to bring home.
Something for the Adults to Relax
Even if you think that you are going to nap the entire time that you are at the beach, it's a good idea to bring something with you so that you can stay entertained, especially if your family is planning to be on the beach all day long. I have found that a great book is often exactly what I need to relax, although for some people that isn't the perfect thing to bring. Consider your hobbies and how you relax at home so that you can enjoy your time on the beach, and bring something that corresponds, whether that is a crossword, your e-reader, or a notebook that you can write in if you get inspired.
Baby Powder for Drying Off
It may seem strange to rely on baby powder to get wet sand off of you or your small children, but this is the best way to remove wet sand without causing any irritation to sensitive skin. Rather than brushing at the sand with towels or wet wipes, which can actually be rather painful, when you sprinkle a little baby powder on the wet sand you'll find that it will wipe right off. This is a great way to get kids ready to go back in the car without inadvertently causing a meltdown.
Sports Options
Both adults and kids can try out boogie boarding, play a game of horseshoes, or just throw a football in the surf. Bringing along a few sports options that kids and adults can enjoy together will make everyone feel connected while they are at the beach.
The Right Shoes
Hot sand can be incredibly uncomfortable to walk on, and for this reason, you want to make sure that you have a pair of flip flops or beach shoes that you can easily slip on and off. Now is not the time to bring your favorite bejeweled pair with you, as they are sure to get ruined. In addition, you want to make sure that you can slip damp feet into your flip flops quickly and easily so that you don't struggle with getting your shoes on.
This is especially important to consider if you have children, as they can quickly become frustrated when they are unable to put their shoes on by themselves. Consider water shoes for your kids so that they can wear them in the ocean without any fear of the shoes falling off and getting lost.
Plenty of Towels
Between sitting on a towel, drying off, and accidentally dropping one in a tide pool, you are going to need more towels than you ever imagined. Make sure that they are all comfortable, that you're comfortable with getting sand on them, and that they are big enough to provide plenty of space for you to sit. Without enough towels, you will find it impossible to get the sand off of your kids, and they will be miserable when you get back in the car.
Other Things to Bring on a Beach Vacation
While the above items on this list are staples that every family needs to bring on their next vacation to the beach, there are some other items that you will want to have with you. In addition to your swimsuit and coverup, make sure that you have a few changes of clothes that you can easily slip into when you are ready to be dry. You will need to make sure that you have all of the toiletries that you need, especially contact lens cleanser if you wear contacts.
Packing for a beach vacation takes a lot of thought and needs to be planned out so that you can be sure that you won't forget anything that's completely necessary. Use this list of items to take with you on your next beach vacation, and add to it to ensure that you have everything that you need. No matter whether you are going to the beach for an afternoon, or you want to spend a week at the beach with your family, this list is sure to help you plan, prevent you from forgetting anything, and ensure that you have fun while you are on vacation.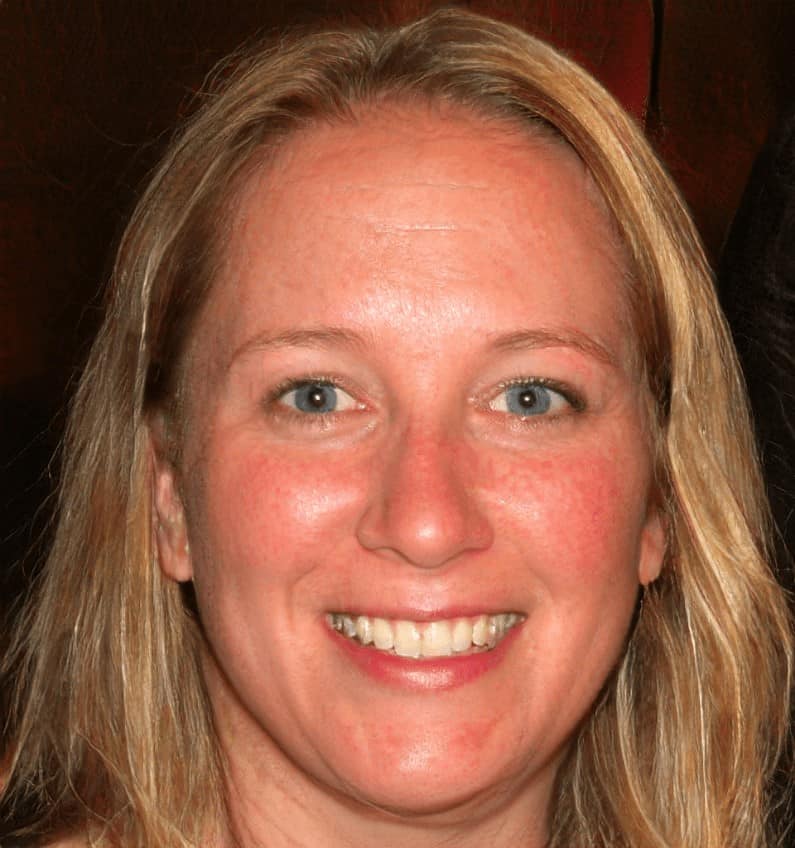 Megan Jones leads the editorial staff of Seaside Planet. They are a multidisciplinary team of outdoor adventurers, water sports lovers, and passionate beach goers. You can learn more about Meg and the rest of the editorial team here.