Sharing our love of the wind, sun and sea with our little ones is both a great bonding experience and a fun way to adventure and learn together. There's nothing quite as rewarding as watching your loved one take to the waves and hone their skills, until you find yourself wondering if you might have a thing or two from them. If you're searching for the best surfboard for a beginner child, you've come to the right place! Adventurers around the world enjoy this fun ocean sport, and sharing it with your friends and family is a fantastic way to create unforgettable memories and an epic trip to the shore. 
Beginner surfers, specifically children, need to be equipped with the proper gear and skills to catch their first wave safely and confidently, and we've created this guide to do just that. Here you'll find 5 of the best options on the market today, and a simple buyer's guide to help you decide which is best suited to your child's needs. The surfboards on our list are light, foam topped and float excellently which makes them perfect for such a rewarding undertaking. Without further adieu, here are our picks for the top surfboards for kids!
Comparison Chart
Liquid Shredder 70 Surfboard
South Bay Board Co. Premium Beginner Surfboard
Wavestorm Classic Pinline Surfboard
140 Pound Weight Capacity
180 Pound Weight Capacity
200 Pound Weight Capacity
EPE Foam Deck, Polypropylene Hard Slick Bottom
Composite Core with Dual Stringers, High Density Slick Bottom
Softtop Foam Deck, 6oz. Resin Layer, HDPE Bottom Deck, Rubber Bumper
Soft Foam Deck, HDPE Bottom Deck
EPS Closed-Cell Foam Core
3-Fin Thruster Removable Fin System
4.5'' 3-Fin Pop Thru TPU System
3'' Removable Fin Thruster System, Fin Key
Liquid Shredder 70 Surfboard
140 Pound Weight Capacity
EPE Foam Deck, Polypropylene Hard Slick Bottom
3-Fin Thruster Removable Fin System
Composite Core with Dual Stringers, High Density Slick Bottom
4.5'' 3-Fin Pop Thru TPU System
South Bay Board Co. Premium Beginner Surfboard
180 Pound Weight Capacity
Softtop Foam Deck, 6oz. Resin Layer, HDPE Bottom Deck, Rubber Bumper
EPS Closed-Cell Foam Core
3'' Removable Fin Thruster System, Fin Key
Wavestorm Classic Pinline Surfboard
200 Pound Weight Capacity
Soft Foam Deck, HDPE Bottom Deck
Best Surfboard for a Beginner Child Reviewed
1. Giantex 6' Surfboard
Review
Beginners need to make sure that they have the best surfboard for their use, or they can actually be in danger while they are in the water. Giantex understands this need and has worked hard to create a surfboard that isn't just ideal for beginners to use, but will actually make surfing more fun, safe, and something that you can do with the entire family. I found that if you are in the market for a durable foam board that will be safe for everyone in your family to use, then this is a great option to consider.
Both kids and adults will love using this surfboard from Giantex. It's made of an incredibly durable and reliable top foam, and the bottom is slick for allowing you to enjoy high speeds when you are in the water. Additionally, the transaction pad is incredibly comfortable and designed so that beginners can get their footing while on the board without feeling like they are going to fall.
The removable fins make it easy for you to take the surfboard apart when you are going to transport it, and it is also easy to put it back together again at the beach. In addition to the removable fins, the fish tail allows you to enjoy more traction on the board and allows for more surface area, which makes this board significantly easier to use, no matter how many times you have surfed in your life.
In our opinion, the best surfboard for a beginner child in 2020 is the Giantex 6' Surfboard.
2. Liquid Shredder Soft Surf Board
Review
If you are ready for a board that will push you and allow you to learn new tricks while out on the waves, then it's time to consider this board from Liquid Shredder. While not ideal for absolute beginners who are just learning how to surf, this is a great option for riders who have progressed into the novice surfer stage. It still features a soft foamie deck to make staying on the board as easy as possible, and it has a slick bottom for extra speed. It also comes with the prerequisite rubber fins which also contribute to the safety of your child.
When you are improving your skills on a surfboard then you want to make sure that you have a board designed to support and push you to improve. This board is not only anti-slip to help you keep your balance, but it is durable enough to go under a wave time and time again without cracking or breaking. The solid EPS core ensures that it won't crack or warp when out in the hot sun. The result is a surf board which has been built for speed and is perfectly safe for youngsters and adults alike.
At 7 feet in length, it is perfect for children weighing a maximum of 154 lbs and just under 5 feet tall.
3. Wave Bandit EZ Rider 8'0
Review
Our third is brought to us courtesy of a manufacturer whose call to 'Get into the water' is one no true surf fan will be able to resist.
Especially when it comes to doing so with a surfboard which has been made for surfers by surfers, with a firm promise from its manufacturers to keep you smiling all the way to the beach.
Best of all, it does hold up under closer inspection. There is its EPS core as well as its double maple wood stringers. There is also the fact that it comes with a 4.5 inch removable fin set ensuring greater control out on the water. And best of all (and what really matters) is it's an easy riding board for a new or novice surfer. 
It also scores rather highly aesthetically too with its unique shape and turquoise color reminiscent of a coastal paradise. Overall, it really is a stellar board.
At over 6 feet in length, it is suitable for children who happen to be approximately 4 feet tall and weigh about 121 lbs.
4. SBBC 8' Verve Soft Top Surfboard
Review
Soft top or a foam surfboard makes a great choice for both beginning surfers and people who have a little more experience, and SBBC knows how to make a great surfboard that is durable, clean, and high value without being cost prohibitive. Thanks to the textured surface on the top deck of this board, users can easily get up on the board and surf without having to worry about having and using any wax. This means that not only will the surfboard stay clean for a very long time, but users will be able to enjoy the grippy texture of the board that will allow them to enjoy a natural and strong grip when surfing.
There are 2 layers of resin included in this board to ensure that it is incredibly tough and rigid, and thanks to the triple stringer system, users won't have to worry about the board bending or failing while in the water. Just like the top of the board has been designed for best use by surfers, the bottom has, as well. With a slick and hard bottom that is reinforced with plastic diamond weave, this board was designed to cut easily through water.
Unlike some surfboards that will bubble and delaminate when outside in very hot temperatures, this board has a heat release valve. The purpose of this valve is to prevent the heat in the core of the surfboard from causing damage to the rest of the board. Because it is able to naturally release this extra heat, the board won't be as easily damaged.
The shape of the board is designed specifically to make using it easy and fun. With an entry level rocker located in both the tail and the nose, this board has enough movement to be fun, but it still rides easily above the surface of the water. Additional features include tapered rails, a rounder nose for more speed and stability, and a double concave on the bottom deck to help channel water to the fins.
5. Wavestorm 8' Classic Pinline Surfboard
Review
Not only does this surfboard look great out on the water, but it is surprisingly easy for beginners to control, which makes it a great first board. The classic shape of the board helps it to cut through the water easily and allows users to learn how to control their board without a lot of effort. Additionally, it's very light at just 11.5 pounds, which is great for younger surfers who may not be able to easily handle a heavier board.
At eight feet long, this board is perfectly sized for most surfers to easily control, but it still offers the length that you need to catch a great wave. The textured traction pad is perfectly located so that users can stand on it and enjoy feeling the grippy texture beneath their feet. This helps surfers stay in place and gives beginners a boost of confidence.
The textured water barrier skin is tough and durable, ensuring that even in a crash, the board isn't damaged. This is great for beginners who may spend a lot of time crashing in the surf and who don't want to worry about the condition or safety of their board.
This board ships with removable fins that can easily be replaced to adjust the control and movement of the board as well as an ankle leash. This leash is perfectly designed to keep the board under control and prevent it from being lost in a crash, and it is long enough to prevent injury to the user.
Choosing a Surfboard: Buying Guide

In the words of the Big Kahuna, "Out of water, I am nothing" describes why surfing from its origins around 1000 A.D. has continued to grow into it's enormous popularity today. Surfing is a great sport to introduce a young person to and the surfboard is the key to their enjoyment and success. 
A surfboard for a beginner has a special design and features that will allow a newbie to surfing, to successfully learn the basics of the sport and build that passion described by the Big Kahuna. For these reasons we have gathered the following information to guide you in finding the right surfboard for a child who is learning to surf.
What To Look For

Surfing can be a blast for your child, which makes finding a safe, reliable and appropriate surfboard for their size, age and skill level paramount. The following is a list of what to look for during your search for the best surfboard for your child:
Cost
The cost of surfboards varies a great deal and in turn so does the quality. As a general rule, how much a product costs would be one of the last factors we would consider in making a final decision. 
However, as the saying goes, "kids grow like weeds." Compound this with the fact that young people typically pick up new skills relatively quickly, which means they will likely grow out of their first surfboard after a year. 
For these reasons, you may want to consider purchasing a board that is a little longer (1 to 2 feet) so they can grow into it. The width of the board should be sleek enough to allow their arms to fit around it and so they are able to paddle out to waves.
The shape of the board, although not as important, should have an appropriate and sufficient volume for their size. A surfboard for kids in the mid to high-quality range of soft boards should provide you with an appropriate board. You need to get a quality board, keeping in mind that you will most likely be investing in a second board as your child grows and their skills develop.
Length
As a general guide, the longer the surfboard, the quicker a beginner will be able to successfully ride a wave. Typically, you will find beginner foam boards to range in length from 4 to 9 feet long. 
Longer boards are preferred for the new surfer as they are easier to balance on, especially when conditions are not ideal, allowing them to develop their skills and gain confidence. The downside to the longer board is that they are less maneuverable, which is a minor limitation for the advantages they provide.
A few factors to consider regarding the length of the surfboard:
Longer boards provide greater balance and thus easier to catch a wave.
The additional length will restrict some maneuverability.
A beginner board should allow the child to develop their skills and gain confidence.
The surfboard should have sufficient volume to ensure the child floats and the board is stable.
The length should be a size your child can handle (carrying as well as surfing).
Children under 5 years old that can swim, you may want to start with a beginner bodyboard that they can play with in the water and lay on catching the white water near shore.
For children approximately 5 to 10 years old surfboards that are 4 to 7 feet long is typical. The volume should be sufficient to ensure they float and have the stability to get the feel and develop the skills for standing on a board, as well as paddling out to waves.
Like adults, kids learn and develop at different rates. Learning the basics and gaining a level of confidence is the goal. Some children will be happy riding waves, so a longer, rounder and more stable board will be appropriate. Other children will seek more adventure and seek the challenge of doing tricks and maneuvers, so a shorter performance board may be an option.
Again, generally speaking, bigger is better for young children learning to surf. The bigger board makes catching a wave much easier and with the goal of developing skills and gaining confidence are ideal for beginner children.
Material
An important factor to consider in any beginner board is the material they are constructed from, with most being designed from either foam or a basic epoxy resin. Softer materials like foam support more volume and thus float better, while lessening the impact when the beginner inevitably wipes out. 
For the first couple of years, as a beginner learns and gains confidence, a soft surfboard is a good option for the following reasons:
Generally lighter and easier to handle.
More buoyant, making it easier to stand up.
Thicker soft boards are more buoyant, providing more floatation, a level of padding when the child falls and making catching a wave easier.
The more success a child experiences the more they will enjoy surfing, which means the more likely they are to continue in the sport.
Softboards are safer and thus much less likely to injure your child.
More advanced boards (fiberglass) have sharper edges, fins and are more maneuverable (chance of drifting into other surfers), which inherently presents more potential for injury for a beginning surfer.
When your child has demonstrated they have developed the physical skills, confidence, is able to read conditions, paddle out to waves and manage 2 to 3 foot surf, is the time you can begin considering a more advanced surfboard.
Design
Softboards are designed to be as safe as possible for you child. This includes the deck, fins that are more flexible and forgiving for the surfer, as well as mom and dad when assisting them to learn. An epoxy board design will be more durable, handling the hard knocks and conditions but are also harder on those who come in contact with it. 
Once your child has advanced their skill level and are consistently catching waves you can support their development with a move to a harder board. Typically these boards will be constructed of fiberglass or a carbon fiber. The design will present a less stable surfboard that is faster, more maneuverable and easier to control making turns.
Height and Weight
Manufacturers provide charts that detail the recommended rider height, weight and skill level for each of the board designs. The height and weight of your child directly correlates with how efficiently they will be able to paddle, maneuver and handle the board. The heavier the surfer, the longer the surfboard that is needed to be able to effectively maintain their balance. If the manufacturers chart finds your child between sizes, opt for the longer surfboard, to accommodate their weight and height, as well as their continued growth.
Fins
You will find that most surfboards have fins that are attached to the bottom of the board. The fins are typically located towards the rear of the board and are intended to assist the surfer in maintaining directional stability and support making turns.
On a beginner surfboard, the fins are not as important as on more advanced boards. Beginners are typically working on maintaining balance, gaining a level of confidence and are riding the white water near shore, which makes fins less impactful. Some boards have removable fins that may be a nice option for a younger child, making carrying and transporting much easier.
The One Board That Has It All
Out of our rather eclectic selection of soft top surfboards listed above, if we had to choose one it would be the Giantex 6' Surfboard. This is because in addition to being built for speed and safety, its lightweight design and aesthetic qualities also make it the perfect choice for a great summer at the seaside. It's really a great beginner surfboard, especially for children who are novice to this great ocean sport.
Whether you choose the Giantex surfboard, or another of the quality surfboards for beginners on this list, we hope this guide gets you one step closer to your next adventure with your child! Here at Seaside Planet we hope to support your needs as an outdoor adventurer, and our goal is to help everyone have access to the tools they need to adventure responsibly and safely. 
Has this guide helped you get one step closer to your next surfing adventure? Share it with us in the comment section below!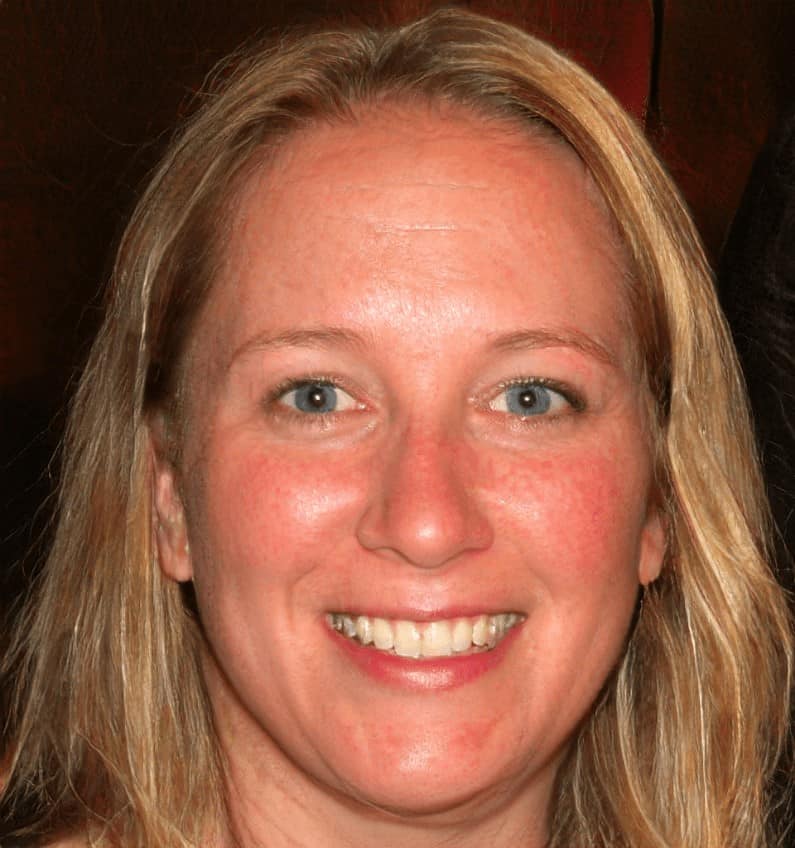 Megan Jones leads the editorial staff of Seaside Planet. They are a multidisciplinary team of outdoor adventurers, water sports lovers, and passionate beach goers. You can learn more about Meg and the rest of the editorial team here.