If you're going to be spending time out in the sun sunbathing and want to make sure that you get a gorgeous and healthy-looking glow, then you need to prepare to lay out. While I know that it can be tempting to simply hit the pool or the beach without any preparation, this can result in burns and peeling skin. Knowing what you need to do to sunbathe in a healthy way is the best way to ensure that you get a great tan and that you look and feel amazing. Follow our sunbathing tips and you're sure to get the best tan at the beach!!
Skip the Tanning Bed
Even though many people sing the praises of going to the tanning bed before hitting the beach to get a "base tan," there is no amount of time in a tanning bed that is safe. In fact, these beds usually only produce a lot of UVA rays and very few, if any, UVB rays.
The problem with this is that it's UVB rays that stimulate vitamin D and will cause your body to start tanning. Not only will you leave a tanning bed without the healthy tan that you were hoping for, but you'll increase your risk of skin cancer.
I don't think that it is worth the health risks associated with a tanning bed. Making sure to prepare for your time at the beach or by the pool is a much better way to get a healthy tan.
Embrace Sunscreen
It can seem counterintuitive to put sunscreen on your body when you are trying to get tan, but this is important. Many people fear that wearing sunscreen will prevent them from getting any tan on their skin, but this simply isn't true.
Rather than allowing your skin to burn, applying sunscreen will simply help to protect it. I find that you'll still enjoy the tanning power of UVB rays without the increased risk of skin damage and cancer.
I recommend that you choose a sunscreen that has an SPF of 30. Some people think that SPF 50 sunscreen is the better option, but it doesn't stop that many more rays from reaching your skin. This gives people a false sense of security.
Sun Bum Original SPF 30 Sunscreen Lotion | Vegan and Hawaii 104 Reef Act Compliant (Octinoxate & Oxybenzone Free) Broad Spectrum Moisturizing UVA/UVB Sunscreen with Vitamin E | 8 oz
ORIGINAL SPF 30 SUNSCREEN LOTION . This is the stuff we use every day. It's the formula that started it all. People say it smells like summer. We like that. Whether we're spending a lazy day at the beach or just hangin' out, our Original formula is definitely our fav.
MOISTURIZING SUN PROTECTION. Dermatologist and Sonny approved, this non-comedogenic sunscreen delivers UVA/UVB protection and is packed with Vitamin E. Our oil-free, water-resistant and Hawaii 104 Reef Act Compliant SPF 30 Lotion is great for all skin types.
HOW TO USE. 15 minutes before sun exposure, apply liberally to all areas of the skin and avoid the eye area. For best results, reapply after 80 minutes of swimming or sweating. Sonny's Tip: Apply every 2 hours for maximum sun protection.
PROTECT YOUR SKIN. The key to practicing safe sun is to protect and moisturize your skin. Our Original Sunscreen line is Oxybenzone, Octinoxate, Gluten, Cruelty and Paraben Free to ensure a fun day in the sun.
TRUST THE BUM. What does that mean? It means trust us, the ones who live on the beach and need products that work on the most intense days in the sun. The simple truth is, when you make products to protect the ones you love, you make 'em better.
Make Sure to Exfoliate
Nobody wants to think that they are going to accidentally remove their entire tan by exfoliating, but some people think that you can. You won't! Exfoliating regularly removes dead skin cells that can prevent you from enjoying an even tan.
If you already have a dark tan, then you will want to be careful when scrubbing so that you don't remove too much skin from your body. However, most of the time this is not an issue and you can exfoliate regularly and see improved tanning results.
Sale
Himalayan Salt Scrub Face Foot & Body Exfoliator Infused with Collagen and Stem Cell Natural Exfoliating Salt Body Scrub for Toning Skin Cellulite Skin Care Body Foot Scrub by M3 Naturals
M3 Naturals Himalayan Salt Foot Scrub! Enjoy the best exfoliating experience not only as a body scrub but also a facial scrub, lip scrub, hand scrub, or foot scrub. Moisturizing and rich in antioxidants, our Himalayan salt with lychee oil will help restore your natural skin while scrubbing away unwanted toxins and dead skin cells! *
Exfoliating & Moisturizing Foot Scrub! Infused with Collagen and Stem Cell our Himalayan salt will take your skin regimen to the next level providing a boost in natural collagen production and increasing skin cell longevity. A powerful combination including grapeseed oil that delivers unmatched anti-aging skin results. *
A Must-Have Scrub for All Ages! Whether you choose to use our natural Himalayan pink salt as a body scrub or face scrub, our unique blend of ingredients will help reduce the appearance of acne, cellulite, blackheads, wrinkles, fine lines, dark spots, shaving bumps, spider veins, blemishes and more! This skincare product is the perfect bonus to your pedicure kit for an at-home foot spa to enjoy yourself or as a relaxing gift. *
Spa Quality Results! Detox and polish your skin by gently removing unwanted toxins from your pores, adding moisture, and balancing systemic pH. A top-quality pore minimizer that revitalizes healthy skin and works to maintain glowing results! Replace your unwanted skin scrubbers with your new favorite body exfoliating scrub. *
Made in the USA! M3 Naturals is proud to provide men's and women's beauty products with the highest quality natural ingredients that are not only cruelty-free but made right here in the United States of America. *
Use Plenty of Moisturizer
No matter how dark or light your tan is, it is going to look healthier and darker when your skin is healthy and moisturized. The last thing that you want to do is damage your skin by being in the sun, so make sure to moisturize the night before you plan on being out.
Make sure to focus on dry areas of the body so that you don't suffer from an uneven tan. My tans always look best after I take time to evenly moisturize. After spending all day in the sun, you will want to moisturize again. This helps to prevent any damage that the sun caused from wrecking your skin.
In addition to moisturizing, make sure to stay hydrated by drinking a lot of water. Doing this helps to moisturize your skin from the inside out. It also helps to prevent you from the dangers of overheating out in the sun.
Take Shade Breaks Throughout the Day
Even though it's tempting to spend time in the sun in a huge block so that you can try to tan as quickly as possible, taking shade breaks is a really good idea. This not only reduces the UV intensity of the sun on your skin, but gives your body a break, which I find feels really good and refreshing.
When you spend some time in the shade in between laying out in the sun, you will reduce your risk of a sunburn. This means that your tan will last for a lot longer and it will be much healthier overall.
Keep Your Eyes Safe
You must make sure that you protect your eyes when out in the sun. Anyone who has ever visited a tanning bed has had to wear the small eye protectors when tanning, and spending time in the sun requires the same protection.
Many people don't know that eyes can get sunburned, which is why it's so important to protect them. While bright light, such as the sun's rays, on the optic nerve can cause your body to produce more melanin, it also puts you at risk.
Use a hat or simply keep your eyes closed when tanning in the sun. Sunglasses aren't as safe as many people believe them to be.
Get up and Move
Sleeping in the sun sounds great, but can result in a very uneven tan, which is why you need to move around from time to time. If you fall asleep or simply don't move when tanning, then you will not have an even tan and will appear to have a lot of different colors on your body.
Make sure to keep your arms up and away from your body when tanning your front. It's also a good idea to stretch them out when tanning the back for an even tan. By flipping from back to front a few times each out, you can easily create a natural and even tan.
Eat the Right Foods
Unfortunately, no food will instantly make you tan, but there are some that can help you enjoy natural sun protection. Red vegetables and fruits, such as tomatoes, are able to boost lycopene in the body, which is a natural SPF.
Any antioxidants will also help you fight inflammation and skin damage when you've been tanning, making foods such as green tea and dark chocolate great options to enjoy on a regular basis.
These foods won't make you darker, but they can help to protect your skin. This means that you'll be healthier and that your tan will last for a lot longer before it starts to fade.
F​inal Thoughts
As you can see, there are a few things that you need to consider when you want to get a great and safe tan. Rather than just laying out in the sun all day long, which will most likely result in you getting burned, you can simply follow these tips, which I find help with me getting a healthy and even tan. Building up a natural tan takes a little while, but the process shouldn't be rushed. By enjoying spending time outside and taking it slow, I know that you can rest easy knowing that you look and feel amazing all summer long.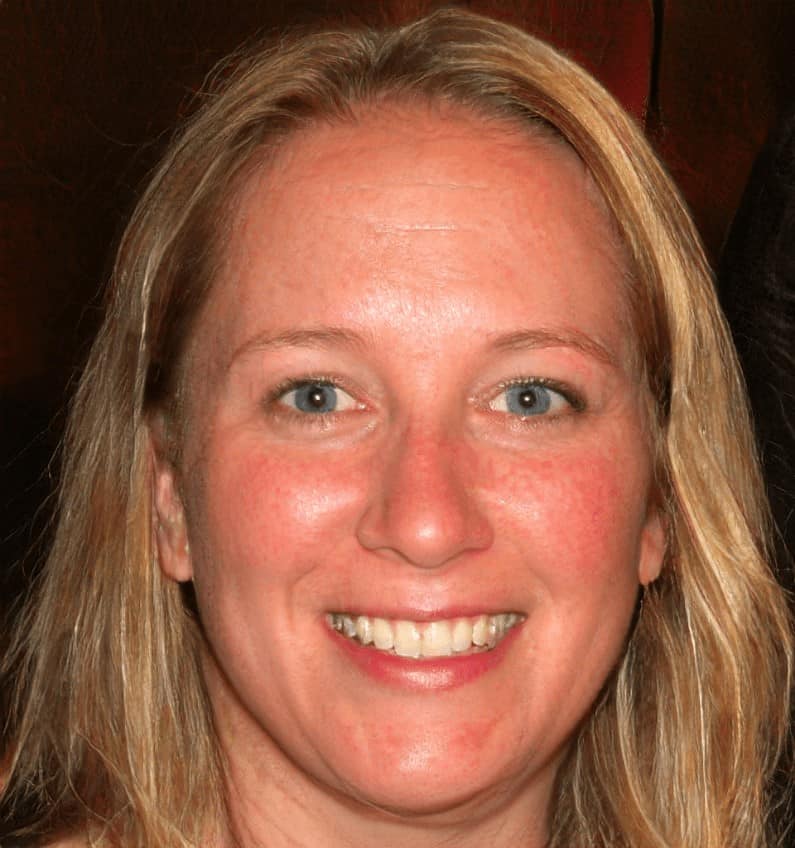 Megan Jones leads the editorial staff of Seaside Planet. They are a multidisciplinary team of outdoor adventurers, water sports lovers, and passionate beach goers. You can learn more about Meg and the rest of the editorial team here.