If you're an adventurer who's itching to get back outdoors, these responsible camping tips will help get you one step closer to your next eco-friendly adventure. While mass tourism is causing serious environmental concerns at some popular travel destinations around the world, many travelers take their endeavours inland, seeking out less destructive adventures. Connecting with the natural world and exploring the great outdoors is a fantastic way to reduce your traveling carbon footprint, save funds, spend time with loved ones, and enhance your time spent keeping it simple. 
Here at Seaside Planet, our mission is to educate and inspire people to responsibly enjoy outdoor adventures. Our goal is to support your needs as an adventurer, and to help you enjoy our land in a sustainable way to preserve these wonderful resources for future generations. This guide was designed to help you achieve your next responsible adventure, and the best camping experience yet!
Leave No Trace
When you're leaving a campsite, and moving onto your next adventure, it's important that you've left no trace behind.. As the saying goes, 'leave nothing but footprints'.  
1. Plan Ahead
Before you go camping, learn about the environment of the destination you're traveling to. Many people go camping without understanding what the terrain is like, or what to expect. To avoid damaging natural resources, learn what is available to you, and plan a list of all the items you'll need to ensure a comfortable and safe stay.
Planning can also ensure that you've covered your bases as far as waste removal. If you bring a camp stove, you will not need a cooking fire. Leaving no trace of being there means no campfire.
2. Stay on Trails
Trails are made for hiking so that you don't disturb or trample any rare plant species, or create undue stress on wildlife habitats. To protect the environment and its inhabitants, stay on the trails and don't wander off.  Additionally, camp in areas that are already somewhat level terrain, without any vegetation. This type of area means you won't have to clear out space, and thus less damage left behind. 
3. Take Your Trash With You
If the waste we generate while camping isn't disposed of properly, it can be harmful or even fatal to local wildlife. Additionally, it's an unsightly inconvenience for other travelers and campers who may venture to that location  after you've left.  If you bring it in, you take it out- it's that simple. For human waste, dig a hole 6-8 inches deep and 200 feet from any water source. Then thoroughly bury it and disguise it before you leave. 
Take the rest of your trash with you, and dispose of it properly when you have the means. 
4. Leave nature as it Is
Don't touch nature if you don't need to. If you do need to rearrange something temporarily, take a picture of the natural arrangement on your phone, so you can replace everything before you leave. 
Don't pick any flowers or other plant life, to not disturb the eco-balance. You are going into an animal's home, so be considerate and respect the world around you.
Respect Camp Boundaries
If you're camping in an established campground, follow the established rules because they are there for a reason, even if you don't understand that reason. Especially obey the camping boundaries when it comes to setting up your campsite. In other words, don't wander off beyond the limits the campground has to set up your site in a banned area. Those boundaries very likely exist for a reason.
1. Campfires
If campfires are allowed and permitted in your area, do it as responsibly as possible. There may be a ban on bringing in your firewood because it would introduce a virus or parasite to existing trees. Don't try to get around this ban just because you think your wood is fine, and you don't want to pay for camp firewood. Additionally, keep a close eye on the fire during the length of burn to prevent fire spread, and to ensure your and the environment's safety. 
2. Pack Up Your Food After Meals
One safety issue many campgrounds face is wildlife wandering into camp because campers forgot to put away their food after a meal. Not only does this attract bugs or small pests, but it can also attract bears or other animals which have the potential to be dangerous to people. If you give animals food, they will come back, which poses a threat to you and other campers. To prevent this, and to ensure your and others safety, pack up your food tightly after each meal, and never feed wildlife. 
3. Keep Water Sources Clean
While you know not to throw trash or dangerous liquids into a pond, river, or lake, you may not realize that the soap you bring could also be hazardous to the water source and the wildlife who live in it and drink from it. 
The best way to keep any water source clean is to use natural biodegradable soap to wash with, or simply wash with plain water. Also, try to carry water to at least 200 feet away from the source, so that nothing drains into it directly. Lotions or other products on your skin and hair also have potential to cause harm to local flora and fauna. Doing this will ensure that no harmful chemicals will be introduced into the water supply.
Fire Safety Principles
Many wildfires start because people were careless with their campfires. A spark on a windy, dry day can create untold damage if not quickly put out. To avoid this, practice proper fire safety principles while camping. You also need to attend the fire at all times and not let it get out of control.
1. Campsites
Only burn in designated areas, to contain your fire. Most campgrounds provide a fire pit for your use, but with restrictions. You will need to buy firewood on-site, and you cannot gather any other wood around the campgrounds. 
2. Wilderness Camping
If you are camping out in the woods or wilderness, and if you feel you need a fire, dig a fire pit and put a few rocks around it to keep the fire contained. Don't start a fire if the conditions are arid, or if it is windy. Always check local regulations.
When you leave the camping area, put the rocks back and fill in the pit, to leave the area as you found it. 
3. Cooking
The best thing to use for cooking is a camp stove, so you're not starting fires needlessly and leaving traces of your presence. These tools can be used over and over, keeping you well fed for many adventures to come. 
Sale
Coleman Gas Camping Stove | Classic Propane Stove, 2 Burner, 4.1 x 21.9 x 13.7 Inches
Cooking power: Up to 20,000 total BTUs. Fits a 12-inch and 10-inch pan at the same time
2 adjustable burners: For precise temperature control
Wind-blocking panels: Shield burners from wind
Pressure regulator: Pressure-control technology for consistent performance, even in extreme conditions
Runtime: Up to 1 hour on high on one 16.4 oz. Propane cylinder (sold separately)
Camping Site Considerations
To leave no trace when camping, don't set up camp in a densely vegetated area. The following tips will keep the vegetation and wildlife intact.
1. Choose a Level Space
Set your camping tent up in a clear and level area, so that you're not destroying any plant life. When vegetation is damaged, it leads to soil erosion, which can be destructive to the surrounding areas. 
2. Don't Dig a Trench
Don't dig a trench or build a platform for your tent. Doing this creates more destruction in the area, and creates havoc for the wildlife. Plus, the trench could cause more erosion, which could have disastrous consequences for the environment.
3. Respect Living Trees
Don't chop down trees or carve your initials into the trunks. Doing this cuts into the veins of the trees, which transports water and nutrients, and can cause them to die. 
4. Keep Your Campsites Small
Don't spread out into the surrounding area, or put your entire crew in one area. If you have more than just a few people camping with you, and need extra tents, find a place that can accommodate your group. Pay for additional campsites if you're camping in an established campground, or find an area in the wilderness that is large enough and open to suit your entire group.
Bathroom Issues
When nature calls, you must listen. But how do you responsibly answer that call when camping? If you're camping in a campground, they will generally have facilities for you to use. But what if you're camping in the wilderness? 
1. Bring a Camping Shovel
A foldable camping shovel will prove invaluable when you're camping out in the wilderness. Dig a hole 6-8 inches deep when you need to deposit solid waste and go in the hole. Bury it afterward, but put your toilet paper in a sealable bag to throw out when you leave the camping area.
2. Portable Camping Toilet
You can buy a portable camping toilet to use at your site inside a privacy tent. When it comes time to empty it, assuming you placed your used toilet paper in a resealable bag, simply dig a hole 6-8 inches deep and empty it into the hole. 
Now, you want to be sure you don't have any chemicals in the reservoir. If you do, you need to find an approved dump site to empty the toilet into. 
Sale
Camco Premium Travel Toilet | Features a 5.3-Gallon Detachable Holding Tank and is Designed for Camping, Hiking, Boating, RVing and More (41544)
Detachable Holding Tank: 5.3 gallon holding tank is detachable for easy emptying
Stops Leaks and Odors: Holding tank seals firmly to prevent escaping leaks and odors
Pump Flush: Fresh water holding tank utilizes a pump flush action to effectively rinse the bowl of the toilet; Flush Capacity: 4-gallons
Sturdy Construction: Made of durable ABS resin
Size: Measures 17 1/8-inches (H) x 16 5/16-inches (W) x 18 5/8-inches (D); The outside width of the seat measures 12 5/8-inches the inside width is 8 13/32-inches; Weight: Weighs approximately 11.7 lb. when empty and 56 lb. when full
Wildlife Woes
Respect wildlife and their habitat while camping, and always stay hands-off. You're traveling into their home, and it's important you treat them with respect during your visit. 
1. Safe Distance
If you see any wildlife, be sure to stay a safe distance of at least 50 feet from them. They may be just as afraid of you as you are of them, and they may charge you if they feel threatened. 
2. Keep Pet Bowls Inside
Bears and other animals will smell any food from a distance away. Your pet bowls will attract them to your site, so be sure to keep them inside your tent or RV while you're away from the site. If you're in a tent, be sure to keep food in a covered container to keep the odor from escaping.
3. Don't Knowingly Attract Animals
People sometimes want to attract wildlife to their campsite. If you are one of them, be forewarned that this is a dangerous practice. A wild animal that receives a food reward from a human will often come back for more. 
While you may think that is cute, you are endangering other campers' lives by inviting animals into the camp. Additionally, human food can often be dangerous to wildlife, sometimes even fatal, so it's important to let them stay wild.
Invasive Weeds
When you go camping into another part of the country, you always risk bringing non-native plants to the area that can be invasive to the native plants. These weeds could kill the native plants that wildlife depend on. So you must be careful not to bring seeds of these plants with you.
Follow these tips to keep invasive plants from entering the campground:
Don't pick native flowers to bring home. Appreciate them while you're camping; take pictures of them with your phone; or draw them. They could spread seeds when you come back and spread invasive weeds in your community.
Try not to drive through weed-infested areas. If you do, spray off your vehicle right away to avoid spreading invasive weeds. 
Learn how to identify common weeds. When you know what they look like, you are better able to avoid spreading them.
If you have a horse or donkey while camping, be sure only to feed it weed-free feed until you leave the campsite to go home.
If you are careful not to spread non-native seeds when you camp, you will preserve the area and keep it pristine for all creatures who live there.
Respect Other Campers
You're not always going to have the campground or trails to yourself, especially during a holiday weekend or the busy tourism season. Part of responsible camping is to respect other campers and treat them with the same respect you want.
1. Keep the Noise Down
Respect other campers by not playing music loud, or by yelling or talking loud, especially at night when people are trying to sleep. Headphones are perfect for camping, as you can enjoy your music at night without bothering anyone. 
You also don't want to be coming in and out all night with any off-road vehicles, which can bother some people. 
​2. Narrow Trails
When hiking on narrow trails, and you come upon another hiker, step aside and give them room, if possible. If not, then try to pass each other quickly and respectfully. Always step aside for pack animals, as they have the right of way. 
3. Pick Up Trash, Even if it's Not Yours
When you see trash on the ground, respect others by picking it up and properly disposing of it. Doing this shows respect for your fellow camper and the land you are camping on and enjoying. 
​4. Pets and Young Children
Contrary to popular opinion, not everyone likes young children, nor does everyone love dogs. To respect other campers when adventuring with your dog, be sure to keep your dog on a leash at all times, unless in your RV. While young children are not always the best behaved or quiet, at least keep them from running around the campground unchecked. 
However, if you have young children, people will understand that they cry and will be upset from time to time. But, responsible camping also means teaching your children to be responsible and polite to others. 
​Final Thoughts

Camping should be fun and relaxing without having to worry about a bunch of do's or don'ts. But you also need to be aware of how your presence in the woods or campground can upset nature's balance. If you are responsible when you go camping, nature and others will thank you for it. Use this guide and these Seaside Planet tips to get you one step closer to your next camping adventure! 
Are you looking for more responsible adventure information? Check out these articles in our blog: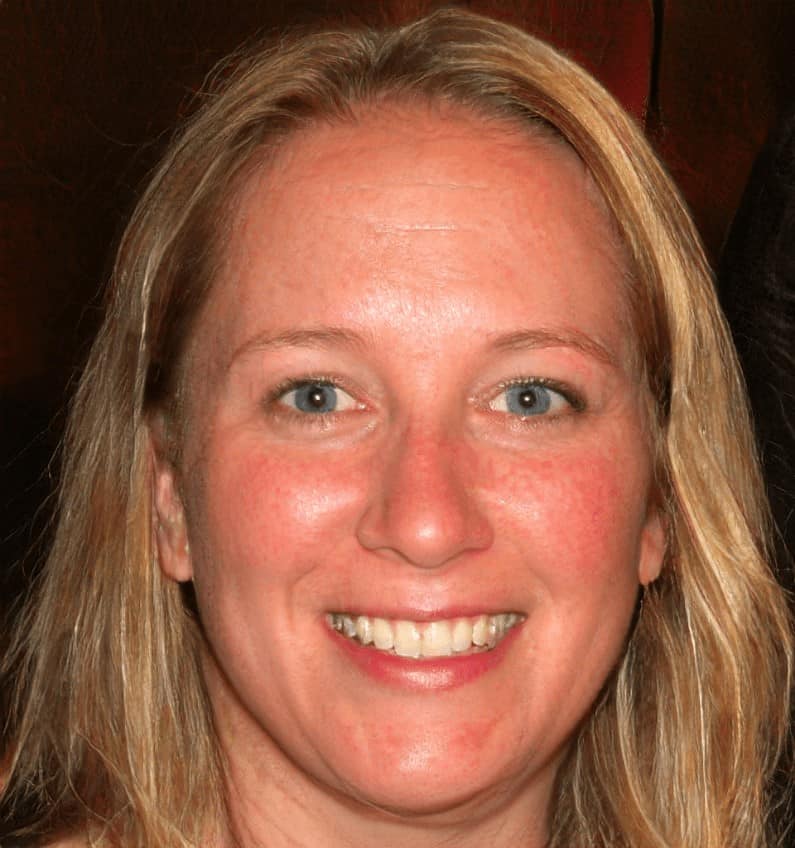 Megan Jones leads the editorial staff of Seaside Planet. They are a multidisciplinary team of outdoor adventurers, water sports lovers, and passionate beach goers. You can learn more about Meg and the rest of the editorial team here.