​​Are you looking for reasons to try ocean kayaking? Imagine gliding on the water's surface surrounded by nothing but marine life, blue water and plenty of sunshine.  It's a great sport to try whether you're looking to get in shape, adventure with family and friends, or explore the beauties found in nature. A versatile watersport for all skill levels, it can meet the needs of a beginner or an expert!  Here we've gathered six great reasons to give this fun sport a try which are sure to inspire you to get out on the water in no time!
You Get to Explore
Walking up and down the beach is great, but there's nothing quite like going beyond the sand and exploring the beach and the ocean from your kayak. When you're in a kayak, you can take in the sights and sounds at a slower speed without feeling hurried or interrupted. Unlike riding on a jet ski or in a boat, when you're in a kayak you can explore at your own pace, double back to see something you may have missed, and get a good look at the marine life all around you.
From a kayak, you'll enjoy a different perspective of the beach than you have ever seen before. You'll likely notice unusual rocks and outcroppings, which you have the freedom to explore without a great deal of effort.. When you begin kayaking, your boat will soon feel like an extension of your body, and you'll be able to control where you go with ease.
​Great for the Whole Family
If you're looking for a fun activity to do as a group, then look no further, you can enjoy kayaking with everyone else in the family. For convenience and safety sake, work with a rental company that will provide you with the safety equipment and the training you all will need to be safe on the water. With kayaking, you won't have to worry about leaving children behind, as they can ride in a tandem kayak with you or even get their own boat. You can keep an eye on them with ease while kayaking, and you can choose the depth of water to paddle in, keeping everyone safe and relaxed throughout the day!
Sale
INTEX 68307EP Explorer K2 Inflatable Kayak Set: Includes Deluxe 86in Aluminum Oars and High-Output Pump – SuperStrong PVC – Adjustable Seats with Backrest – 2-Person – 400lb Weight Capacity
✔ EASY TRANSPORT – Lightweight and compact, this kayak is easy to assemble and, with the Boston valve, it inflates and deflates in minutes; paddles come apart and the pieces can be conveniently stored with the boat in the included carrying bag allowing you to take the fun of kayaking wherever you go.Grab line on both ends. Streamlined design for easy paddling.
✔ READY FOR ADVENTURE – Explorer K2 Kayak is great for experiencing lakes and mild rivers with a friend, this kayak is sporty and fun with a streamlined design for easy paddling, with the bright yellow color and sporty graphics this makes the kayak highly visible in the water
✔ STABILITY – Made with rugged vinyl construction and built for performance, this sturdy kayak has an inflatable I-beam floor, a low-profile deck, and high-buoyancy side chambers for stability, comfort, and function; the removable skeg provides exceptional directional movement
✔ 2-PERSON CAPACITY – The Explorer K2 is a two person capacity kayak with a 400 pound maximum weight capacity. When fully inflated the kayak measures at 10.3 feet X 3 feet X 1.8 feet
✔ ADVENTURE ACCESSORIES – Includes two 86 inch aluminum oars, two inflatable seats with backrests, heavy-duty grab handles with grab lines, two quick-fill Bonston valves, high-output pump and one repair patch
Kayaking is a water sport every age and skill level is sure to love!
​Get in Shape
​Whether you're looking to use kayaking as a hard core workout, or a leisurely weekend activity, it's a sport that builds strength and increases endurance over time at your pace. You can choose calm waters for a light paddle, or rough waters for a good workout- the choice is yours.  . Unlike other watersports that will only target key muscle groups, when kayaking you'll use your arms, core, back, and legs for a full body workout!
​Go at Your Own Pace
Kayaking is a fun ocean sport that is versatile to suit the needs of everyone, beginner or not. As you progress in your knowledge on the water and your familiarity with your gear, you have the freedom to advance to more of an extreme workout, or you can continue using it as a relaxing and leisurely sport. If spending a lazy afternoon or early morning sunrise in your kayak on the ocean with the sun and breeze in your face sounds good, then kayaking might be for you! It can be used as a great way to slow down, take your time and enjoy getting back to nature. 
Whether you want to take your kayak adventuring near the shore to keep an eye on the beaches and groves, or
go out into deeper water
to explore, the ability to go at your own pace gives you complete control over your time in the water creating memories to last a lifetime.
​Great for Stress Relief
​There are few things more relaxing than sitting in a kayak and watching the sunset over the ocean. Kayaking can bring calm to even the most stressed of people, which is one of the many benefits of this great water sport! Take time while out on your kayak to really focus on yourself, your mental health and the natural world around you. Use it as an opportunity to recharge, then return to shore feeling happier and more relaxed.
You Might Also Like: 21 Presents for the Kayaker In Your Life

More Reasons You'll Love Ocean Kayaking
In addition to being a great way to explore, improve your mental and physical health, and be tuned into nature, when spending time kayaking in the ocean, you'll find it to be a great bonding experience with friends, family and nature. There's nothing quite like a fun kayaking experience to make you feel closer to loved ones and the environment around you.
Many families love to kayak together, as it's a great activity for new couples, families, kids, seniors and more. The time you spend together on the water will help you to connect, have fun and enjoy the company of one another away from distractions. Being with friends and family in nature will give you a new appreciation for each other and for the world around you!
Ocean kayaking is a great sport and we hope that this list of reasons will convince you to give this fun water sport a try. It's a wonderful way to feel connected not only to nature, but also to the people and the world around you. Additionally, you'll walk away from your time spent in the kayak calmer, more relaxed, and maybe with sore muscles!
It's no trouble if you're a beginner to kayaking, this a great water sport for beginners or more advanced kayakers and is sure to meet your needs on the water, even if you didn't know that you had any!
Are you ready to get on the water and give kayaking a try? Let us know about your adventure plans in the comment section below.
Related: 10 Water Sports to Try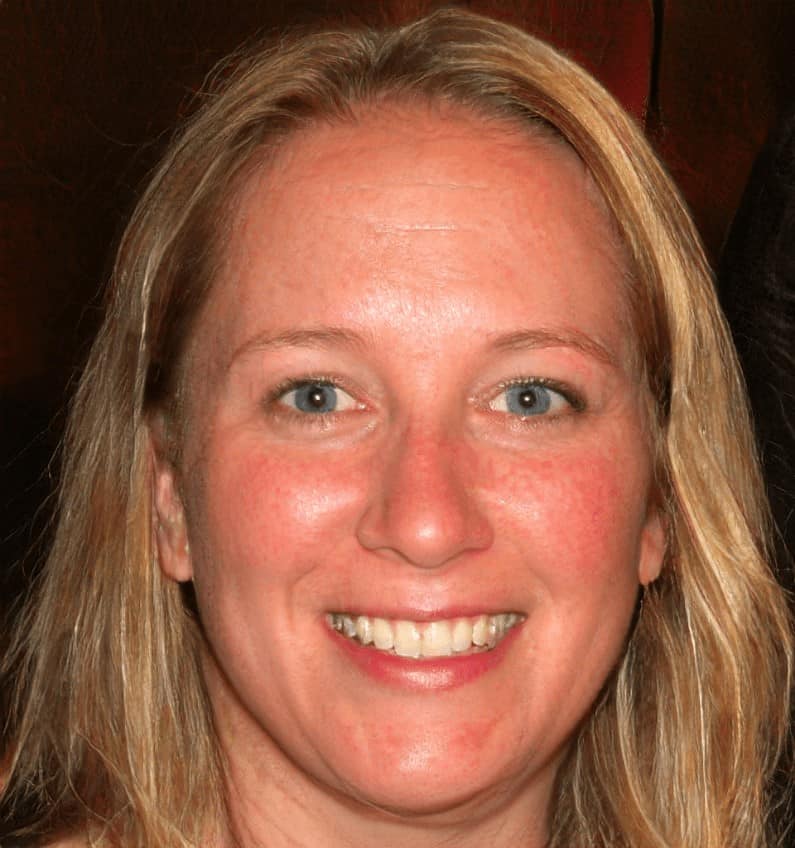 Megan Jones leads the editorial staff of Seaside Planet. They are a multidisciplinary team of outdoor adventurers, water sports lovers, and passionate beach goers. You can learn more about Meg and the rest of the editorial team here.