Some links in this post are affiliate links. This means if you buy something through our posts, we may get a small share of the sale at no additional cost to you. As an Amazon Associate we earn from qualifying purchases. Click here to learn more.
​With many amazing water sports to choose from, it's easy to get overwhelmed when deciding what to try first. Ocean kayaking is a great sport to try whether you're looking to get in shape, spend time with the family, or explore the beauties found in nature- it's a versatile water sport for all skill levels! Here are ​six great reasons to try ocean kayaking, that are sure to inspire you to rent a kayak and head out for a day on the water.
You Get to Explore
Walking up and down the beach can be fun for a while, but there's nothing like really exploring the beach and the ocean from your kayak. When you are in a kayak, you can take in the sights and sounds from a slower pace without feeling hurried or interrupted. Unlike riding on a jet ski or a boat, when you are in a kayak, you can explore at your own pace, double back to see something you may have missed, and take in all of the sights.
From a kayak, you will enjoy a different perspective of the beach than you have ever seen before. You may notice unusual rocks or outcroppings and will be able to travel farther than you could when you were walking without much additional effort. Your kayak will soon feel like an extension of your body, and you will be able to control where you go easily.
​Great for the Whole Family
If you're looking for a fun activity to do as a group, then look no further, you can enjoy kayaking with everyone else in the family. For convenience and safety sake, work with a rental company that will provide you with the safety equipment and the training you need to be safe on the water. With kayaking, you won't have to worry about leaving children behind while surfing or whether they will be safe on a boat, etc. You can keep an eye on them with ease while kayaking, and you can choose the depth of water to take them in, keeping everyone safe and relaxed!
Kayaking is a water sport every age and skill level is sure to love!
​Get in Shape
Everyone wants to participate in a water sport that will get them in the best shape possible, and ocean kayaking is a great activity to do just that. Unlike other sports that will only work out your legs, when kayaking you'll use your arms, core, back, and legs for a full body workout that will get you into great shape in no time!
​Go at Your Own Pace
If you're interested in ocean kayaking as a way to increase your endurance and strengthen your muscles, then you can use this sport as a wonderful way to get in shape, but it's also possible to go much slower and relax out on the water. I love spending a lazy afternoon or early morning in my kayak on the ocean, moving with the waves and feeling the breeze on my face. This is a great way to slow down and really enjoy your time in nature.
Whether you want to spend your time kayaking near the shore to keep an eye on the activity, or go out into deeper water, being able to go at your own pace means that you have complete control over your time in the water and that you'll be able to really enjoy yourself.
​Great for Stress Relief
There are few things more relaxing than sitting in a kayak and watching the sunset over the ocean. Kayaking can bring calm to even the most stressed of people, which is one of the many benefits of this great water sport! Take time while out on your kayak to really focus on yourself, your mental health, and use it as an opportunity to recharge and get back to shore feeling better.
You Might Also Like: 21 Presents for the Kayaker In Your Life

More Reasons That You'll Love Ocean Kayaking
In addition to being a great way to explore, improve your mental and physical health, and be tuned into nature, when spending time out on the ocean in a kayak, you'lll find that you can really bond with your family or friends. There's nothing like a shared experience to make you feel closer to other people, and by spending time out in your kayaks, you're sure to feel connected.
This is a major reason why so many families love to kayak together; it's a great activity for new couples and a big reason that friends enjoy ocean kayaking. The time you spend together on the water, seeing new sights and pushing each other will help you to connect on a much deeper level. Being with friends and family in nature will give you a new appreciation for each other and for the world around you!
I love ocean kayaking and hope that one of these reasons will convince you to give this amazing water sport a try. It's a wonderful way to feel connected not only to nature but also to the people around you. Additionally, you'll walk away from your time in the kayak calmer, more relaxed, and with sore muscles.
It doesn't matter if you haven't tried ocean kayaking before, this a great water sport for beginners or more advanced kayakers and is sure to meet your needs, even if you didn't know that you had any!
Related: 10 Water Sports to Try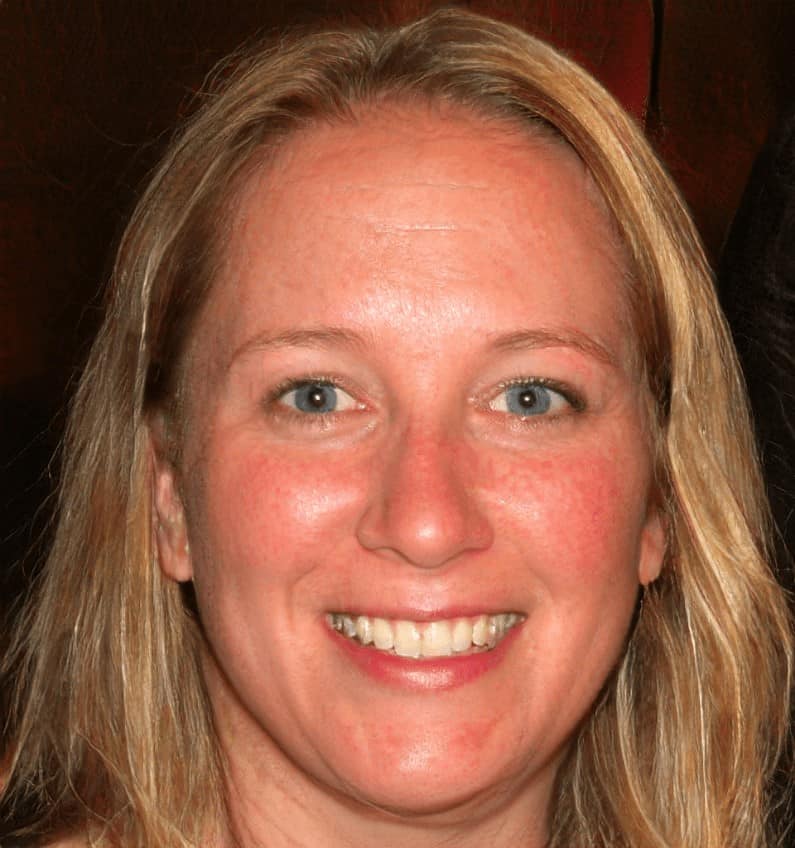 Megan Jones is the lead author of Seaside Planet. She is an avid surfer, scuba diver, and travel enthusiast who takes any opportunity she can to spend time in the ocean. You can learn more about Meg and the rest of the editorial team here.