​Paddleboarding is a lot of fun for people of all ages, and it's also a great workout, but if you don't know what you're doing, then you risk the chance of getting hurt. Accidents and major injuries are generally avoidable, but only if you take proper precautions while out on the water. Understanding paddleboarding safety is important, and by following these tips and tricks, you can do your best to stay safe out on the water.
Whether you've been paddleboarding for years or are about to go out for the very first time and enjoy this great sport, follow these tips to stay safe and prevent injury.
Wear a Lifejacket
While paddleboarding in nothing but your bathing suit may look cool and is a great way to beat the heat, this is not a great way to stay safe while on the water. Just as you wouldn't go out on a boat without a lifejacket on, make sure that you are protected when you are paddleboarding, too. A lifejacket can really make the difference between your being able to swim and get the help that you need or not.
Sale
Onyx MoveVent Dynamic Paddle Sports Life Vest, Aqua, M/L
Mesh in lower back fits high back seats
Shoulder adjustments with neoprene comfort pads
SOLAS grade reflective material for visibility
Expandable zippered pockets with mesh drainage
Heavy duty nylon fabric; soft, lightweight flotation foam
​Another important item to bring with when paddleboarding is a whistle, which can clip right onto your life jacket. If you get into a situation where you need help but can't call to anyone else, then a whistle may just be what saves you. Since they can be heard from far away, whistles make it easy for people to hear you when you need help.
Orient Yourself on Your Board
This may seem silly, but many people try to stand on their boards facing backward and then wonder why they have so much difficulty controlling their board and moving through the water smoothly and accurately. I know that you're excited to get on your board and into the water, but first take a few moments to really get to know  your board and your paddle.
Proper paddleboard position means you want the fins on your board behind you, as they will help you keep your board moving straight forward. When they are in the front, then you won't be able to control your board or get it to go straight, no matter what you do. Your paddle also needs to be positioned correctly so that you can control your board with ease, so keep the shaft as the leading edge and pull the blade gently through the water instead of trying to scoop the water.
Related: Paddleboards for Yoga

Look Up at Your Surroundings
Fight your natural inclination to look down at the board when paddleboarding and make sure that you keep your eyes fixed on the horizon. If you're looking down at your feet to make sure that you don't fall in, then you are actually more likely to rock back over your heels and tip over. By keeping your gaze in front of you and focusing on the horizon, you'll be able to control your body weight and stay up longer- making it a safer and more enjoyable way to paddleboard.
Wear a Leash
Leashes aren't just for surfers! They come in many different styles,  with many different types of attachments so that you can be sure it won't get in your way while you are paddling. It's easy to think that you won't ever need a leash or that it will just cramp your style, but that's not true. Leashes are incredibly important so that you can stay safe out on the water, preventing you from losing your board in an accident or spill.  Much like a life jacket, a board leash should be worn at all time! 
Sale
Unigear Premium SUP Leash 10' Coiled Stand Up Paddle Board Surfboard Leash Stay on Board with Waterproof Phone Case/Wallet (Sky Blue)
MORE STRONG and SAFE: This leash is made of Super Strong 7mm urethane cord, Strong enough to handle the longest and heaviest boards, but since it is designed for flatwater paddling it is lightweight and flexible. New molded-in double Stainless Steel swivels, plus a triple wrap rail saver
MORE COMFORTABLE AND EASY to USE: Made of TPU elastic polyurethane with soft sponge, you will forget you are wearing it. The super comfortable double over Ankle Cuff has an easy pull tab with a hidden key pocket. It is easy to attach to your board and prevents rail wear or dings
MORE DURABLE: Connection hardware made of durable stainless steel, which can be able to resist the sea water corrosion for a very long time; you don't need to change the surf leash frequently
COMING with a WATERPROOF WALLET for SUPING: Specifically designed to solve the problem of your keys, wallet and phone when you get to the water. It combines an IXP8 sealable waterproof case with an easily adjustable waist belt (that can also be used as a shoulder strap) and even includes an adjustable lanyard, so the Waterproof Wallet can be worn around your waist, shoulders or neck
AFTER-SALES SERVICE: If you meet any quality problems, please simply e-mail us the problem at any time, and we'll take care of you and offer you a solution as soon as possible.
Get Out of the Way of Others
​It's human nature to want to be around others, but your paddleboard is huge, and so is the ocean, so take advantage of that! When everyone is too close together, it becomes too easy to accidentally bump into another paddleboarder, which can cause everyone to start falling off of their boards. Not knowing how to fall off of your board the right way can lead to injuries, so prevent this by keeping a safe distance from others.
Practice Falling Off of Your Board
Let's get this clear: you are going to fall off of your board, so you need to make sure that you can do it safely. Your paddleboard is really big and durable, and when you fall off of your board, if you hit it, you are going to get hurt. It's imperative that you know how to fall off of your board and away from it so that you don't hit the board or fins when you fall.
Other Paddleboarding Safety Tips
No matter how great of a paddleboarder you are or how long you have been going out on your own, make sure that you tell someone where you'll be and when you expect to be back. It's important that people know when to look for you if you don't return home when you are supposed to.
Additionally, while bigger waves may seem like they'd be more fun, if you're not experienced, then avoid them. Make sure that you are only going out on the water when the conditions are suitable for you and your skill level. Over time, you will be able to tackle bigger and stronger waves, but it's important that you keep yourself safe and don't bite off more than you can chew.
Final Thoughts

I love paddleboarding and believe in staying as safe as possible out on the water. To ensure that you are not putting yourself or others in dangerous situations, make sure that you follow these tips to stay safe. Paddleboarding is a lot of fun, but like any water sport, it comes with its own set of dangers.
By being prepared with the right gear, practicing falling in calm water, and knowing your limits, you can have a great time on the ocean​. Make sure to take it easy when learning how to paddleboard so that you can get the most out of your time on the​ water.​

​For more beach sport safety tips and tricks, subscribe to our newsletter below and get new articles sent right to your inbox!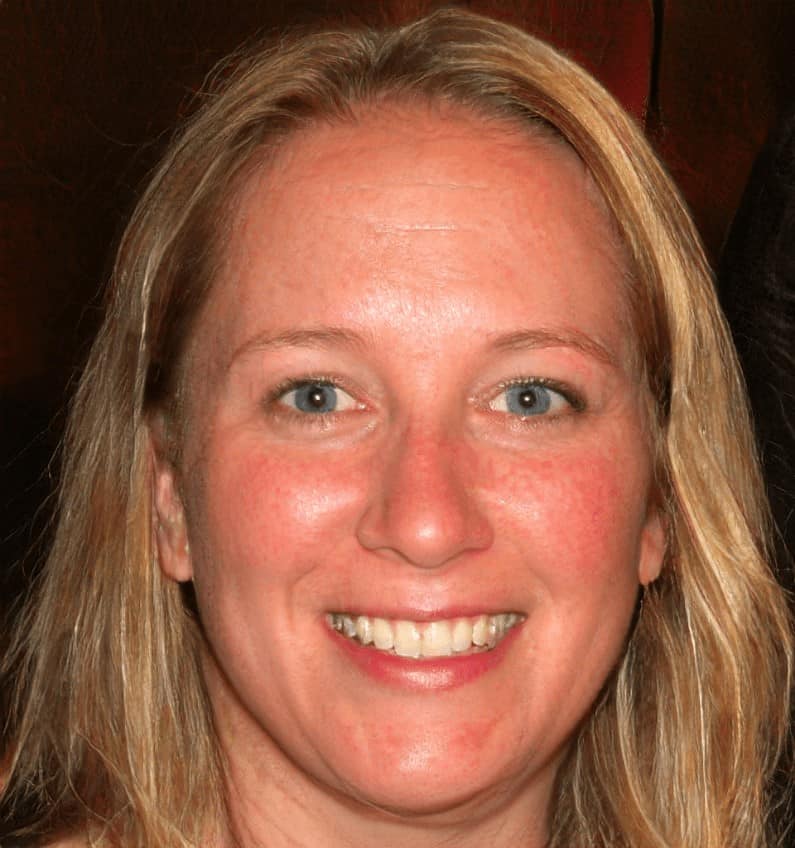 Megan Jones leads the editorial staff of Seaside Planet. They are a multidisciplinary team of outdoor adventurers, water sports lovers, and passionate beach goers. You can learn more about Meg and the rest of the editorial team here.