OutdoorMaster Pop Up Beach Tent:
QUICK OVERVIEW
The beach tent is an essential piece of gear for sunny days at the shore, or a family camping adventure. This type of protection helps prevent you and your loved ones from getting sunburned or heat stroke without access to shade. Additionally, it offers a space for you to relax out of the sun, have a nap, read a book or play games with your family and friends. 
The OutdoorMaster Pop Up Beach Tent checks all of these boxes and more, offering a shady spot for your family as well as protection from sand and wind. It also gives you a place to change your swim attire, or feed your children. The
risk of your children getting sunburned
will no longer be a concern when using this tent, and it'll keep everyone comfortable and protected throughout your adventure. Let's take a look at what this beach tent has to offer:
OutdoorMaster Pop Up Beach Tent Review
​This tent is one of the simplest, easy-to-use pop up beach tents available on the market. It does not require any assembly, but it does take a few minutes to pop up into place, ready for use. Including a variety of convenient features that make it perfect for kids and adults alike, this tent is ideal for a relaxing day at the seaside.
Who is this product for?
​This pop up tent is ideal for parents and families looking for a lightweight, easy-to-use tent to protect their family from the harmful effects of the sun. Additionally, it's well designed to provide a place that can be used for changing and feeding your child.
What's Included?
The OutdoorMaster Pop Up beach tent comes with a variety of convenient other features, including:
Tent Carrying Transport Bag
Fiberglass Tent Poles
Sewn-In Sand Bags
Guy Lines
Tent Sand Stakes
6-month 100% Satisfaction Warranty
​Overview of Tent Features
This pop up tent is available in your choice of two colors, storm cloud grey and glacier blue. It maintains its spacious interior shape using fiberglass tent poles which keep it sturdy and erect on the shore. The OutdoorMaster tent is great for changing your beach attire, providing shade for your family, storing your beach cooler and snacks, shelter from weather conditions, feeding and changing your baby and more. Additionally, the fabric is a brilliant UV SPF 50+ for ample protection from the sun.
Included with this tent are sewn in sand bags, guy lines, and tent stakes to secure your tent on the beach or on grass. It also comes with a nifty carry bag that makes taking the tent anywhere a breeze. OutdoorMaster also offers a 6-month full warranty on this tent, speaking to the quality build and durability. This tent weighs just over 8 pounds once packed into the carry bag, and has 1 large door for entry and exit. Additionally, this tent is 51" (L) x 95" (W) x 52" (H) and is large enough for either:
2 Adults and 1 Child While Sitting
1 Adult and 1 Child While Laying
2 Children While Laying
A rare feature for a pop up beach tent, this canopy has 1 door which closes completely using a zipper. This is convenient when you or your children need maximum privacy from others. The windows are more for privacy than anything else, made from polyester and mesh nylon mix that also keeps the air flow moving through the tent,
keeping the interior cool and fresh
. The tent also comes with a privacy flap that can be fastened shut with Velcro to allow you to feed and change your baby or put your bathing suit on.
OutdoorMaster Pop Up Beach Tent for 4 Person - Easy Setup and Portable Beach Shade Sun Shelter Canopy with UPF 50+ UV Protection Removable Skylight Family Size - Blue
Easy Set Up and Portable: This pop up beach tent allows to set up in seconds, without complicated installation steps. Frustrated days of putting up and taking down large beach tents has gone! Lightweight and easy to fold back with a compact carrying bag for easy transport and storage.
Durable Beach Tent: OutdoorMaster beach tent pop up shade made with durable 150D floor and thick 8.5mm fiberglass poles, also comes with stakes and guy rope to provide more stability.
Sun Protection and Weather Proof: Our beach tent sun shelter is made of premium 210T polyester, it can effectively block heat and harmful UV rays. Also rated 3000mm PU coating, let the beach tent 100% weather proof, provides protection from the sun and wind for all outdoor activities.
Luxurious Space: The beach pop up tent is enough room in the XL beach tent for 2 adults and 2 kids to sit in the inside. Spacious design provides a comfortable space for cooling shade and relaxation.
Versatile Design: Built-in ZIPPERED DOOR ensures privacy while changing into dry clothes. LARGE MESH WINDOWS and double guyout points allows for excellent ventilation and refreshing breezes. Additionally, the overhead MESH POCKETS provide convenient storage for valuable items.
​How to Use the Tent
Setting up this tent is not quite as easy as the manufacturer claims in the instructional video on their website, and it takes a few minutes rather than a few seconds as claimed on the box. Despite this, the tent is still relatively easy and fast to open and get settled. To set up the tent, you simply need to connect and lock the 4 corner poles.
To disassemble the tent, you unlock and disconnect the tent poles. In case you lose or forget the instructions, they have been sewn into the carry bag case, which is a great feature as instructions are very easy to lose.
​Pop Up Beach Tent Alternatives
East-hills Outdoors Easy Up Beach Tent
​East-hills is known in the market for making some of the best quality pop-up beach tents, and this easy up beach tent is a testimony to their success. Weighing in at just 5 pounds, this tent is super lightweight and incredibly easy to carry and transport to and from the shore.
It also uses an easy-up technology that makes setting this tent up a hassle-free, quick experience. Plus, one of the most extraordinary features of this tent is that it protects you from over 97.5% of harmful UV rays, allowing you to keep your family protected when enjoying a day outdoors.
​Final Thoughts

This tent arrives well packaged and is a great choice for families looking for a value-for-money pop-up tent that will keep the whole family protected from harmful UV rays. It's great for providing shade for your family, privacy for changing and feeding, a fun spot to play games, as well as a cool spot to escape the sun. The windows feature privacy flaps, and the door entrance can be zipped shut, both convenient features for privacy at the beach. Use this guide to learn everything you need to know about the OutdoorMaster Pop Up Beach Tent and get one step closer to your next adventure at the shore!
Has this review helped you to decide if this is the right beach tent for your family? We invite you to join the Seaside Planet Community and share your thoughts, comments and questions in the section below.
Additionally, if you're looking for other beach gear guides to creating a successful and unforgettable trip to the shore, check out the following articles in our blog: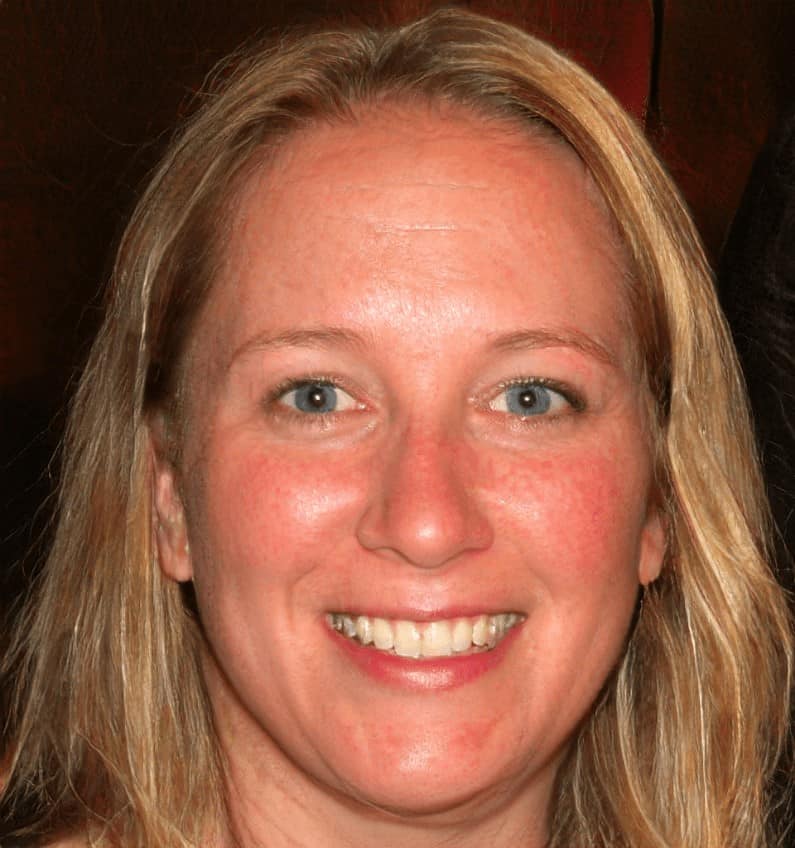 Megan Jones leads the editorial staff of Seaside Planet. They are a multidisciplinary team of outdoor adventurers, water sports lovers, and passionate beach goers. You can learn more about Meg and the rest of the editorial team here.