Adventurers of all sorts know better than anyone that outdoor activities require a lot of gear to keep yourself comfortable, safe and ready for anything. The same goes for your dog. If you're planning an epic excursion with your best canine companion, it's time to invest in the best dog gear on the market today. Whether you're taking your dog on a kayaking adventure, an epic road trip, a relaxing day on the beach, paddle boarding or more, with a bit of training and the proper gear you'll be having fun together in no time! 
To help make your shopping experience a breeze, we've put together this complete outdoor adventure dog gear list to give you the confidence necessary to dive into some fun with your best 4-legged friend.
Outdoor Adventure Dog Gear List
Here at Seaside Planet, our goal is to make your next adventure with your dog the best yet. This guide is designed to make your packing and adventuring as convenient and safe as possible, and it's broken down into the following categories to help you decide what you'll need:
Dog Travel Gear
Basic Dog Essentials
Dog Tracking Gear
Security Dog Gear
Protective and Comfort Gear
Here are 10 pieces of adventure dog gear that are designed to keep your loved one safe, comfortable and protected throughout your excursions:
Dog Travel Gear
1. Dog Pack or Backpack
Dog's love to be a part of the pack, and giving them a way to carry their own gear is a fantastic way to give them a job while adventuring. Additionally, a dog adventure pack offloads some of the weight you'd otherwise be carrying while exploring. A quality dog pack should provide ample room for storing supplies inside, and it should have a comfortable and adjustable fit to your dog's build. It should also feature both a durable construction and a functional use that doubles as a harness and a lift when it's needed most. 
The Kurgo dog saddlebag is a lightweight and adjustable pack which features 2 large storage compartments for storing your dog's gear inside. These pockets can hold dog food and treat, a water bottle, travel bowl, first aid supplies and more. This pack also doubles as a harness with a rear mounted leash attachment ring, and it has a durable rear handle. This feature is designed to provide you with ultimate control over your dog while on the go, and the opportunity to help them over obstacles when they need it most. The reflective trim on this pack provides enhanced visibility in low-light conditions, and allows you to track them easily while they're off leash.
2. Car Hammock Seat Cover
A car hammock seat cover is a piece of gear that's designed to protect your vehicle from a wet, dirty or smelly dog. A quality product will offer waterproof protection, a secure and durable construction, and full coverage of vehicle seats. Additionally, it should provide a non-slip traction surface to enhance your dog's grip while they're enjoying the ride. 
The URPOWER dog seat cover features both full coverage of the seats, and side flaps to protect your car door from scratches or dirt. This dog hammock is 100% waterproof and wearproof, made of heavy-duty oxford fabric and a comfortable PP cotton mat. Additionally, the non-slip surface backing of this design is great for providing your dog with maximum traction when you hit the brakes, and the seat anchors keep it snugly in place throughout your trip. To ensure this car seat protection is hassle-free, it features quick release security buckles and it's easy to clean using a damp cloth or vacuum. 
Basic Essentials
1. Dog First Aid Kit
Adventure dogs can easily encounter situations where they could risk injury or other traumas. Dog first aid kits are filled with the essential supplies you may need on the go, to ultimately keep your dog comfortable or even save their life. A quality and inclusive emergency kit is designed to help you best prepare for the unexpected. The first aid kit you choose should be lightweight and highly portable for ease in carrying, while holding all of the lifesaving gear you may need on the go. 
The RC Pet Products first aid kit is designed to help you tend to your dog if they're injured on your adventure, and to help reduce their suffering in an emergency situation until you can get them to your veterinarian. This kit is organized with supplies and instructions into clear vinyl pockets for easy access and maintaining. It includes all the supplies necessary to check vital signs, and assist with choking, bleeding, wound care, broken bones, poisoning, burns and more. Additionally, this kit is highly portable and easy to access, making it great for nearly any outdoor adventure you take your dog on. 
2. Dog Water Bottle
Keeping your dog hydrated while exploring outdoors is crucial to their safety and well being. Along with carrying plenty of fresh and clean water, you'll also need a convenient and easy way for them to have a drink while on the go. 
The Lesotc BPA-free water bottle for dogs features a patented design that's easy to use as both a bottle and water bowl in one. The fold cap acts as a convenient bowl for drinking, ensuring you don't need to use an external bowl to keep them hydrated while exploring. Simply press the water bottle with one hand to fill the bowl, and fold back after your dog is finished drinking. The quality and lightweight design of this bottle provides a leak proof top, a large capacity for holding fresh water, and is easy to pack with it's compact design. 
3. Travel Food and Water Bowl
When packing for an extended adventure, packing light is essential. Heavy food and water bowls for your dog are bulky to carry, and inconvenient to pack. Collapsible travel dog bowls, on the other hand, are designed to be lightweight, highly portable and easy to clean. A quality product should be constructed using durable materials that won't damage on the go, that hold water and food efficiently, and dries easily to prevent bacterial growth when it's stored in gear. The COMSUN collapsible bowls do all of the above. 
This product has a portable and convenient design that holds up to 12 fluid ounces of water or 1.5 cups of dog food. It's made of a high quality non-slip silicone material, ensuring it's safe, easy to clean and quick to dry. Additionally, this material is highly durable for use in rugged environments, and provides great longevity for many adventures to come. As an added bonus, this 2 bowl set includes matching carabiner clips for easy attachment to your backpack, dog harness, and more. 
Tracking Gear
1. GPS Dog Tracker
When you're adventuring with your best canine companion, there are many ways to keep them nearby and safe at all times. Aside from a secure and durable collar, leash and harness, a GPS dog tracker is great for knowing their location at all times- even when they're off leash. A highly rated and reviewed product by many adventuring dog "pawrents", the Whistle GPS tracker is a fantastic nationwide location tracking system that allows you to pinpoint your dog's location on the app at any time. 
This device features proactive alert notifications sent directly to your phone or inbox when your dog leaves the specified area. It also provides health insights to help you monitor your dog's daily activity, and a long battery life lasting up to 7 days without recharging. The Whistle tracker is built to withstand every adventure your dog joins you on, even in marine environments. It's waterproof up to 3 feet underwater for 30 minutes, and securely attaches to any collar or harness up to 1" wide. 
Security Gear
1. Waterproof Dog Collar
When you're planning an epic outdoor adventure with your dog, a waterproof and highly visible dog collar is a must! Choosing the right collar for your dog will determine your handling of them, how well the collar will hold up in rugged environments, and how easy it is to keep clean. A quality adventure dog collar should be:
Durable
Waterproof
Highly Visible
Secure
Easy to Maintain
The Bond dog collar is a high performance collar that meets these expectations to keep your dog safe and secure while exploring. This collar is designed with superior strength to withstand all weather conditions, to be waterproof, and to be easy to clean. Made of a durable rubber material and chrome plated rust resistant metal alloy, this collar will hold up for many adventures to come. Additionally, the soft texture of the material is comfortable for your dog to wear long-term, and it doesn't catch on fur- preventing discomfort or pain on the go. To ensure worry-free shopping, this product comes in a variety of colors and sizes, and it includes a lifetime guarantee for confident purchasing. 
2. Waterproof and Reflective Dog Leash
There are many styles of dog leashes on the market today, from standard dog leashes and training leashes, to slip leads, hands-free leads, and more. While there are many products to choose from, the essentials to make it a quality outdoor adventure leash are pretty simple. You'll want a reliable and durable lead that's designed to withstand rugged environments, is waterproof, reflective for high visibility, and has a comfortable grip for holding throughout your adventure. The MightyPaw waterproof and smell proof active dog leash meets all of these expectations. 
Made of a PVC-based coated nylon material, this lead is not only waterproof and odor resisting, but it's also very simple to clean. The durable material is great for active dogs, and it holds up in all weather conditions and environmental terrains with a max force tension strength of up to 750 pounds. Additionally, this leash is designed to be comfortable and flexible in your hand, and it's reflective striping provides high visibility in low-light, early morning and evening conditions. 
Protective and Comfort Gear
1. Dog Life Jacket
Some dogs love diving into outdoor activities with their owners, and with many fun and dog-friendly water sports available it's easier than ever to let them tag along! If you're planning an adventure with your dog near a body of water, a dog life jacket is an absolute must. Your dog will need to be fitted with the proper life vest to keep them safe and comfortable in or near the water. 
The Vivaglory dog life jacket is an adjustable, durable, convenient and highly visible product that's designed with your dog's safety in mind. It's available in many sizes, ranging from XS to XL, to ensure you invest in a product that fits your dog's build snug and securely. Additionally, it comes in a variety of highly visible colors to suit your aesthetic preference and your dog's personality, and for added safety on the water. For your dog's safety, this life vest is constructed with quality padding to enable strong buoyancy in the water without restricting your dog's mobility. The velcro system around the abdomen and neck are adjustable, and designed to keep the flotation device securely fastened until you're ready to take it off. 
2. Dog Shoes
Many rugged outdoor environments can be rough on your dog's feet, and require dog shoes to protect them in the elements. Quality shoes should be made of durable and waterproof materials that will withstand rough terrains, and they should be adjustable to ensure your dog's comfort throughout the day. The QUMY dog boots do all of this and more. Available in 3 different sizes to fit your dog's feet, and 2 different colors to suit your preference, these shoes are also easy to take on and off of your dog's feet. 
With a secure and adjustable design, these dog shoes expand with a wide split seam opening and 2 adjustable velcro straps to provide a snug and secure fit on feet. These straps are also reflective to provide high visibility in low-light conditions. Made of a rugged anti-slip sole, these boots provide both traction and stability for your dog, as well as protection from thorns, rocks, hot sand and more. Additionally, the durable sole and high quality fabrics used in the construction ensure the shoes will last you for many adventures to come.
Additional Dog Gear for Adventuring
Along with these dog adventure essentials, there are many other pieces of dog gear that will add convenience, safety and comfort to your excursion. Depending on the environment where you'll be exploring, your dog may need a warming jacket or cooling vest, or resting and sleeping gear. Additional reflective gear may also be necessary for night or early morning adventures, or those in low-light conditions, and more. Here are additional dog gear essentials you may need for your upcoming excursion:
Dog-Safe Sunscreen
Dog Cooling Vest
Waterproof Dog Jacket
Clip-On LED Collar Light
Reflective Vest
Microfiber Dog Drying Towel
Dog Blanket
Dog Sleeping or Resting Pad
Dog Waste Bags
Dog Clicker (if applicable)

Tips for Your Next Outdoor Adventure With Your Dog
After investing in quality and reliable dog gear and choosing your exciting adventure type, use the following tips to ensure you and your dog have the best time possible. 
Pack light and keep your load to a minimum. 
Check the weather, and then check the weather again. 
Consider your dog's health before any adventure and ensure she's up to the task.
Start with a small adventure and graduate onto larger excursions. 
Ensure your dog is wearing identification at all times. 
Don't push it, and understand both your and your dog's limits. 
Keep a close eye on your dog at all times.
Final Thoughts
Outdoor adventures with your best 4-legged friend can be a fun and exhilarating experience together, but it requires that you prepare ahead of time to ensure a safe and comfortable trip. From the dog adventure gear basics, to safety and tracking gear, to comfort apparel and more, there are many pieces of dog gear you'll need to keep them safe and happy on the go. Use this guide to find all the items you may need to pack, and a simple explanation to why each item is essential for your adventures. 
Here at Seaside Planet we're both dog and nature lovers, and our goal is to get you exploring safely and comfortably as soon as possible. Has this guide helped you to get 1 step closer to your next adventure with your dog? Share your thoughts with us in the comment section below!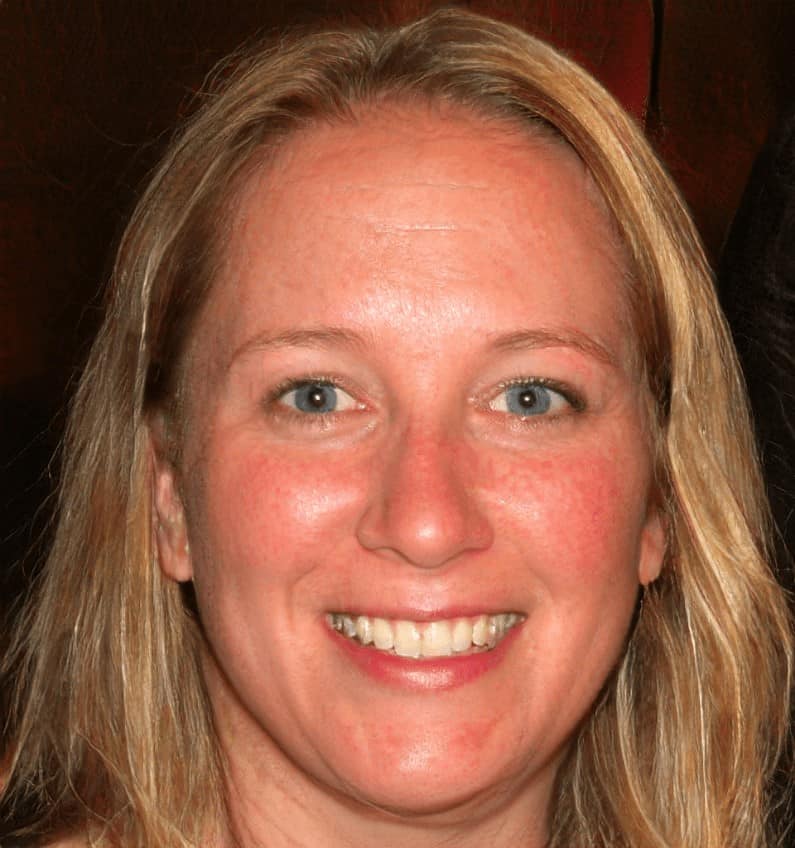 Megan Jones leads the editorial staff of Seaside Planet. They are a multidisciplinary team of outdoor adventurers, water sports lovers, and passionate beach goers. You can learn more about Meg and the rest of the editorial team here.