Are you wondering what you will need for a beach vacation with your family? Vacationing to the beach together is very exciting, but without proper planning you may find yourselves leaving early because of being unprepared. Packing ahead of time, and with thought, prevents a day of vacation spent at the store picking up forgotten items. It also prevents the hassle of getting to the beach only to realize that you've forgotten the sunscreen, or other essential beach items.  To help you plan and prepare for your next family beach vacation, we've gathered a simple and easy to follow packing guide to ensure you have the best trip possible. Being prepared is the key to having a great time at the beach.
What Do I Need For A Beach Vacation
There are a few different categories of items that you will need for your upcoming beach vacation. Other than bringing a bathing suit and a towel, you'll also want to prepare by packing extra clothing, beach friendly hats, personal items, toiletries, medicine, beach items, entertainment, and electronics.
Here are key packing items essential to preparing for a beach excursion:
Pack More Clothing than Just a SwimSuit
Although the majority of your vacation time will be spent exploring the sand, sun, and surf, you'll also need clothes for activities inland. Pack appropriate apparel essentials for lunch at a cafe, a quick stop by a local attraction, or a brief run into the store. Additionally, remember that many buildings will have air conditioning running and you may need a jacket or sweatshirt while inside. 
Before stripping back down to your swimsuit or swim trunks, you'll also want to consider the possibility of bad weather. Although we'd all prefer that rain storms and other harsh elements hold off through our trip, it does happen- and it may force you and your family inland. If this happens, you'll want to be prepared with warmer clothing and appropriate footwear for visiting local museums, malls, attractions and eateries. Additionally, if you're traveling to an area well known for heavy rains, you'll want to bring plenty of gear to stay dry in case of a storm. 
You'll benefit from packing other beach apparel essentials for a multitude of activities seaside. Consider bringing the appropriate beach footwear for a run next to the surf, water shoes to explore marine life in the shallows, or other beach friendly walking shoes for adventures. Additionally, pack a nice pair of shoes for inland activities and a beach hat to protect you from the sun. 
Here is a list of basic apparel needed for adventures on and off the sand during a seaside vacation:
Beach Appropriate Footwear
Footwear for Inland Activities
Beach Hat
Pants and Shirt
Swimsuit or Swim Trunks
Jacket
Swimwear Coverup
Socks
Water Shoes
Sunglasses
Bring Personal Items
When preparing for a relaxing vacation by the sea, it's easy to forget that you'll also need to prepare for an emergency. For your safety, and that of your family and friends, it's important to pack valuables and personal belongings you may need in an urgent situation. 
Here is a list of valuables to pack for a beach vacation:
Wallet
Cash
Credit Card
Driver's License
Car Insurance
Medical or Health Insurance
Other Medical Requirements or Medications
Cell Phone and Charger
In addition to packing basic personal effects like your wallet, money, cell phone and keys, it's crucial to prepare by also bringing other valuable information. By ensuring you have all appropriate paperwork for your vehicle, your identity and your health, you'll ensure you are protected in the most urgent of situations. Additionally, to protect your family members you should also pack all of their pertinent and valuable emergency information. 
Pack Toiletries
The truth is, you'll need toiletries while visiting the beach just as you would at home. Along with basic hygiene and convenience items, you'll also need to bring beach specific gear like sunscreen, aloe vera, and bug spray. These seaside essentials are often easy to forget when packing for a trip, or may be expired for previous outings, but it's important to make sure they make it into your luggage. 
Before packing items like sunscreen and bug spray, check the expiration dates to make sure the products are still effective and safe. If the bottles are past their prime, dispose of them properly and purchase new products when necessary. 
Here is a list of toiletries you'll need at the beach:
Reef-Safe Sunscreen
Bug Spray
Toothpaste
Toothbrush
Floss
Razor
Hair Dryer
Lotion
Hair Care Products
Body Soap
Toilet Paper
Bring Medical Supplies
The last thing that anyone wants to do on vacation is find a 24-hour pharmacy because someone in your family has a fever and is sick during the night. Bringing any prescription medicine in addition to commonly-used items from your medicine cabinet is a good idea to best prepare for a beach vacation. Not only are marine environments accident prone areas because of sharp rocks and harsh waves, but the sun can also be dangerous and cause illness or discomfort. Along with these medical essentials, you'll want to make sure that you've packed a quality and functional first-aid kit.
While in many seaside destinations you'll have the opportunity to easily access the store and pick up band-aids, ointment, or allergy medication, it can be difficult to find what you need when you are already on the beach. It's a good idea to ensure you are prepared with all of the medicine and supplies that you may need before heading to the beach with your friends and family.
Here's a list of medical supplies you'll want to pack for beach adventures:
Prescription Medications
Commonly Used Over-the-Counter Medicines
Band-Aids
First Aid Ointment
Allergy Medication
Pain Relievers
Anti Inflammatories
Gauze
These supplies become especially important when you're taking an overnight or extended trip to the beach. It's important to be prepared to prevent emergency during non-operating business hours. 
Bring Beach Comfort Items
Seaside comfort and entertainment are 2 key aspects to create an enjoyable beach excursion. Aside from apparel and toiletries to protect your skin and body, you'll also want to pack comfortable and convenient marine shore items to add to your families pleasure throughout the day. Not only should you bring towels for everyone in your group, but also a beach umbrella, chairs, and a beach tote or waterproof duffel bag. Additionally, there are a few other items that your family will likely need to keep everyone comfortable while relaxing at the sea. If your children use goggles, toys, metal detectors, or floats, a beach vacation is the optimal opportunity to pack them. 
Furthermore, to keep everyone fed and hydrated, put together a cooler with beach friendly foods and drinks that you can bring with you to the shore. This prevents the added hassle of walking back to your accommodations every time you need snacks or drinks, and allows for everyone to stay well energized throughout the day. Keeping hydrated is important to our health, so make sure you pack plenty of water for everyone in your group. 
In your tote or cooler, you'll want to bring essential items like hand sanitizer to make sure that everyone has clean hands before meals. Additionally, plastic zip-top bags are great for half eaten food or as a waste bag that won't attract marine critters. These bags also have many uses on the beach, from making sure that your cell phone stays dry to allowing your children places to store the shells that they have collected. With a box of these bags, you can keep items free of sand and ensure that no trash gets left behind from your visit.
Arctic Zone Titan Deep Freeze 30 Can Zipperless Cooler, White
Deep Freeze high performance insulation with radiant heat barrier reflects heat rather than absorbing it
Patented, "flip open" Zipperless lid allows for quick access to food and drinks; Features FDA compliant HardBody liner with removable SmartShelf
Features an Ultra Safe leak proof, easy clean interior lining; Includes insulated front pocket
Rhino-Tech water and stain resistant, wipe clean exterior is abrasion and puncture resistant and will not crack over time
Adjustable Backsaver shoulder strap with shoulder pad for convenience and usability; Interior liner dimensions: (L x W x H) 12.7" x 7.6" x 10.2"
Here is a list of comfort and convenience items to bring with to the beach:
Cooler
Food and drinks
Beach Chairs
Beach Towels
Beach Umbrella
Swim Goggles
Water Floats
Beach Pillows
Hand Sanitizer
Hand Towels
Zip-Top Bags
Stay Entertained
While you may be wary about having beach toys in your vehicle, as you're sure to deal with a lot of sand afterwards, these toys are often necessary to ensure that your kids have the best time possible playing in the sand. Before packing for a beach adventure is a great time to make sure that all of the toys are sturdy and not cracked from past trips. Nothing will ruin your day at the seaside faster than your child's favorite shovel breaking during the middle of a sand castle building contest, or finding out that their bucket has a hole in the bottom. Replacing toys before you leave will help to keep everyone happy and well entertained throughout your trip to the beach.
Additionally, if anyone in your family wants to spend time swimming or exploring in the water, then it's a good idea to pack a boogie board, bodyboard, or a skimboard. These are all a lot of fun, can provide endless hours of entertainment, and are easy for beginners to get started. If you don't have access to these items before traveling to the coast, then you may benefit from looking into options for renting them at the beach once you arrive.
If the weather is great while you are at the beach, allowing you to spend the majority of your time outside, then you'll be glad that you brought a waterproof camera, reading material, shovels and pails, and a frisbee to throw on the beach. However, if the weather turns foul and you are stuck indoors, your family can become quite miserable without something to occupy their time. That's why it's a good idea to prepare with items that can keep everyone entertained, even if you can't be out on the beach.
Consider bringing along your laptop or tablet for watching a movie or playing games. Additionally, a deck of cards or a favorite board game can provide endless hours of fun together for the family. These are all useful in keeping children happy until the weather is nicer and you can go back to the beach. Portable speakers are useful both on the beach, and to make sure that everyone in your family can hear the movie that you have playing when stuck indoors.
If you'd like to feed two birds with one scone at the seaside, take your beach vacation as an opportunity to both entertain your children and clean up the local marine environment. Encourage your family to create a beach clew up of your own, and teach them about the importance of leaving the ecosystem better than you found it. To find out more about how you can be eco-friendly at the beach, check out
this article in our blog
.
Stay Connected with Electronics
Even if you skip bringing a tablet or a laptop, and instead choose to rely on your phone to stay connected, then you'll want to make sure that you have everything you need for your phone to work. It's very easy to forget to pack a device charger, and buying a replacement near the beach can be very costly. To avoid this, always pack a charging cable and also consider packing a backup power supply. You will also want to bring the charger for your camera, or an extra set of batteries, so that you don't miss capturing a moment out on the beach with your family.
Many people get nervous or overwhelmed about bringing their electronics with them on the beach, and for good reason. The  salt, air, sand, and water can all damage your electronics quickly with exposure, but there are precautions you can take to ensure your devices aren't affected by the elements. By investing in a special device case to protect valuables,  you'll ensure that electronics are protected if they fall out of your bag. Don't just rely on the case to protect your devices, though. Always place any electronics in a sand-free zone, such as a plastic bag or waterproof duffel bag. By doing this, you can make sure that you have everything you want on the beach, including a digital read or social media, without risking expensive damage.
Here are items to bring with for staying connected at the beach:
Waterproof Camera
Cell Phone
Tablet or E-Reader
Books
Waterproof Duffel Bag
Charging Cables
Backup Power Sources
Final Thoughts

A beach vacation with your friends and family can be a lot of fun and a great bonding experience, if you take the time to prepare for the entire group ahead of time. The quickest way to a well-executed seaside adventure is by packing everything your family will need for activities, relaxing and comfort on the coast.  
The key things you'll need for a beach vacation with loved ones are:
Clothing for the beach, and for inland activities
Medical, identification and vehicle information
Basic and beach toiletries
Medicine and medical supplies
Comfort beach seating, lounging, swimming and eating gear
Beach entertainment and activities
Protected electronics to stay connected
Ensure your family beach adventure is the best yet by planning ahead, and packing luggage with all of these categories in mind. By doing this, you'll create a seaside vacation that everyone will remember for the rest of their lives! 
Do you have an upcoming beach trip planned with your friends or family? Or is there an item we missed on this list that you can't head to the beach without? We invite you to share your thoughts with the Seaside Planet community in the comment section below!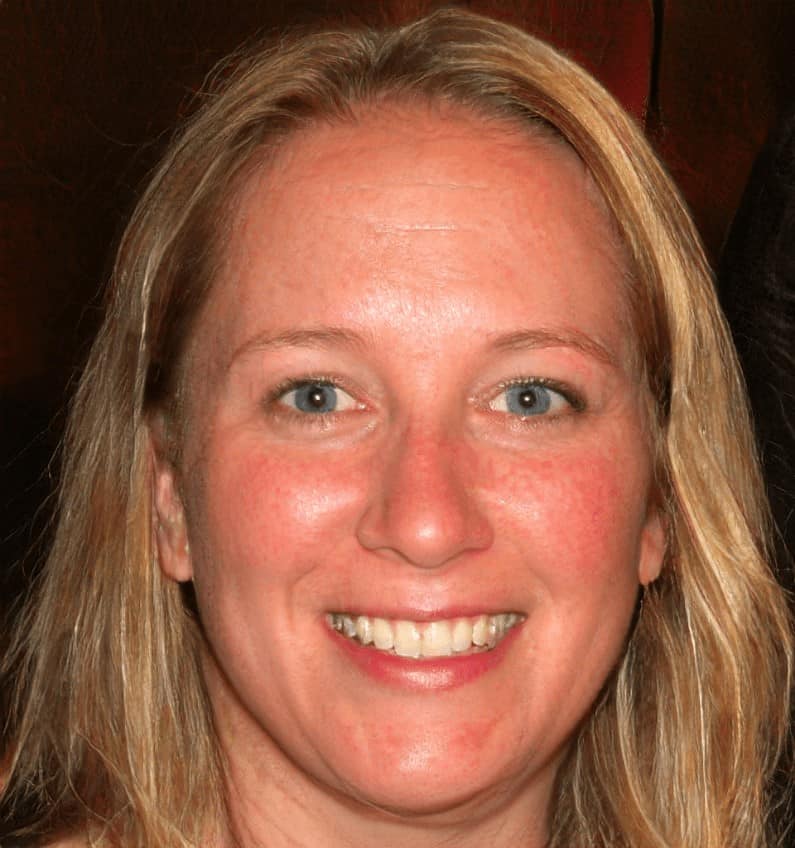 Megan Jones leads the editorial staff of Seaside Planet. They are a multidisciplinary team of outdoor adventurers, water sports lovers, and passionate beach goers. You can learn more about Meg and the rest of the editorial team here.