mittaGonG Instant Pop Up Beach Tent:
QUICK OVERVIEW
If you would like to spend long, lazy days on the beach, a pop-up tent is a necessary investment. This type of beach protection offers shade from the sun and wind, while also giving you an element of privacy to get changed or to feed your baby.
This pop up beach tent by mittaGonG has clever mechanisms that allow for an almost instant setup. Not only is it also a great size, but it is excellent value for the money. Plus, it has storage pockets where you can store phones and car keys and large windows for ventilation. Let's take a look at what else this tent has to offer.
mittaGonG Instant Pop Up Beach Tent Review
​There is no denying that this pop-up tent is great. It has a unique design that allows you to set it up in just seconds, and it's lightweight, making it highly portable for transport to and from the beach. The tent material provides quality UPF 50+ protection, keeping you safe from harmful UV rays. It also protects you from rain, wind, and sun, and is highly spacious, giving you a lot of space for the whole family to enjoy.
​​Who is this beach tent for?
​This pop-up beach tent is the perfect choice for moms and dads who are looking for a sturdy tent that will keep their children safe from UV rays that can harm them. It is also a great choice if you want a tent where you can change into a beach cover-up or feed and change your child, as well as a place to rest and relax.
What's included?
​The package includes the mittaGonG pop-up tent, four tent stakes to secure your tent when on grass or more solid ground, and a handy carrying bag designed to be worn on your back for easy transport to and from the shore.
​Overview of Tent Features
This tent has a host of functional and convenient features that make its use easy, comfortable and enjoyable. Here are some of the features that make this beach tent stand out amongst the rest:
Ultra Compact and Lightweight Design
Wind Resistant and Waterproof
Spacious Interior
Extended Zipper Floor
The mittaGonG tent is so compact and lightweight that you can easily place it in a suitcase, making it perfect for beach camping, fishing, beach trips, picnics at the seaside, and other outdoor adventures. It weighs in at just six pounds and measures 95″ (L) x 53″ (W) x 51″ (H), giving you plenty of room inside despite its compact size.
This tent is wind resistant and waterproof for ultimate protection from the elements. It helps you escape from harmful UV rays from the sun thanks to the UPF 50+ protection. The sandbags and stakes help keep your tent stable, no matter how rainy or windy it gets, whether you are camping on soft beach sand or on a grassy area and solid ground.
There is space inside of this tent for three to four people, and can also comfortably accommodate two
beach lounger chairs
and
beach camping gear
with ease. The internal pocket also provides you safe storage for personal items such as phones, wallets, and car keys. Additionally, there's also a hook to hang a camping light if you are camping overnight.
Vont 4 Pack LED Camping Lantern, LED Lanterns, Suitable Survival Kits for Hurricane, Emergency Light for Storm, Outages, Outdoor Portable Lanterns, Black, Collapsible, (Batteries Included)
BRIGHT & LASTING - Equipped with 30 crazy bright LEDs, this compact lantern cuts through 360 degrees of darkness on the stormiest, dimmest nights. Easily lights up the entire tent or room.
COMPACT & LIGHTWEIGHT - Collapsible design that reduces or increases the light as you collapse or expand the lantern. When collapsed it's as small as your phone. Easily fits in your backpack or emergency kit.
WATERPROOF - Constructed with military grade materials, your camping lantern is able to survive a 10-foot drop and being temporarily submerged under water.
ORIGINAL PATENTED VERSION - We hand-craft each lantern with the strict quality control to give you the best gear you deserve. Do not equip yourself with inferior lanterns.
LIFETIME WARRANTY - You can rest in knowing that this camping lantern is of utmost quality. Warranted for life, it is covered against loss, theft, and defects in materials and workmanship for as long as you own your camping lantern. CE/ RoHS/ EMC certified.
The tent also has an extended zippered floor that allows you to keep sand out of the tent while also giving you more space to sit on. You can remove this added flooring when it's unneeded. The one-year warranty offered by the manufacturer speaks to the high quality build of the mittaGonG pop-up beach tent, and offers you worry-free purchasing.
How to Use the Tent
This beach camping tent is extra-simple to use, ensuring a hassle free assembly when you reach your destination. Here are the tent assembly steps:
Start by taking the tent out of the carry bag and spreading it out in the area where you want to set it up. 
Lift the poles upwards. 
The tent will pop into place automatically. 
Stake the tent down or fill the sandbags with sand to secure the tent.
Taking down the tent is just as easy. Here is how to disassemble the tent:
Hold the two upper and two lower poles with double hands. 2.
Push the lower poles down towards the hub. 3. 
Fold the tent and place it in the carry bag. 
If the pole joint can't be folded, just draw out the pole a bit and fold it down again.
Alternatives
Quick-Up Cabana Style Beach Tent
This beach tent is one of the top family tents on the market. It has an excellent design and great look that you will love taking along on any outdoor adventure. Plus, it is not just a beach tent, it can also be used for regular summer camping adventures. It provides you and your family with protection against wind, rain, sand, and harmful UV rays. It is very lightweight and can be brought along on any trip with ease. Since the material is waterproof, it can be used even when there are heavy showers.
If after this review you've decided that the mittaGonG instant pop up beach tent isn't the right option for you, we've still got you covered! We've created a buyer's guide to the best beach tents available, which can be found here:
Best Beach Tent of 2020: Complete Reviews With Comparison
.
​Final Thoughts
The mittaGonG instant pop up beach tent is user friendly, easy to set up and pack away, and offers ample room for family and friends. The advanced pop-up design means that you do not need separate poles or ropes to set it up, making it quick and easy to erect anywhere at any time. All you have to do is pull the hub upwards and it will pop into place automatically in just a couple of seconds. Additionally, it is just as easy to put away for storage during the off season. This beach tent is a great choice if you are looking for a product that is durable and sturdy for the whole family.
Are you looking for other beach camping gear reviews and guides? Check out the following Seaside Planet articles that are designed to support your outdoor adventure needs and create an epic experience which you'll never forget:
Has this guide helped to get you one step closer to your next
beach camping adventure
? We would love to hear about it! Share your plans, thoughts, questions and comments in the section below.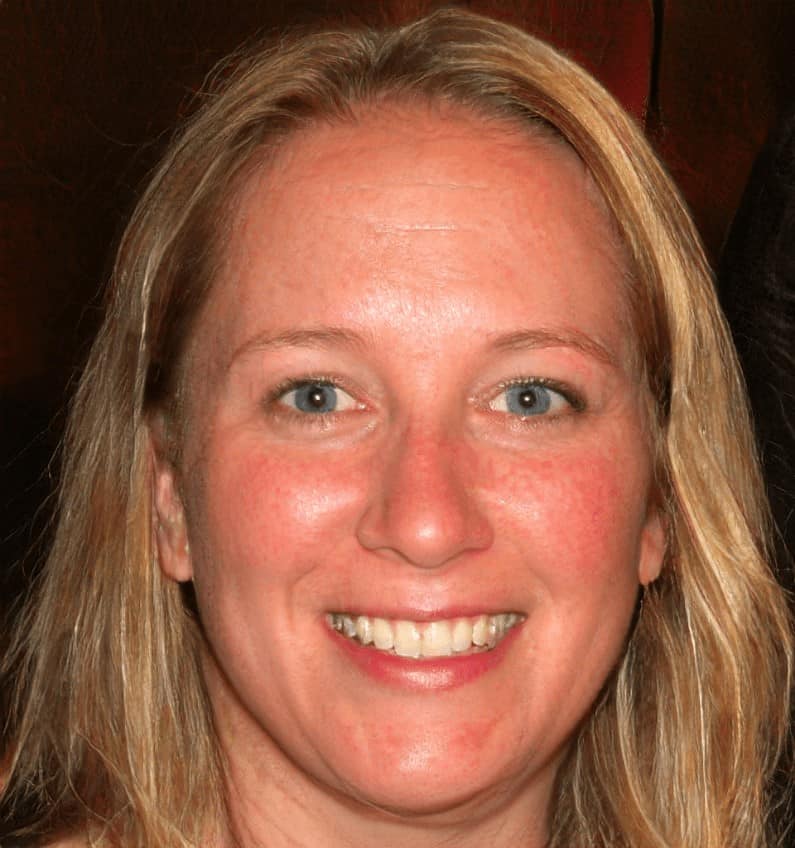 Megan Jones leads the editorial staff of Seaside Planet. They are a multidisciplinary team of outdoor adventurers, water sports lovers, and passionate beach goers. You can learn more about Meg and the rest of the editorial team here.