Does your canine companion share your love for the ocean? Some dogs love diving into adventures with their owners, and with so many dog-friendly water sports available it's easier than ever to bring them along! While sea dogs make for great fun on the water, they need to be fitted with the proper gear to keep them safe. 
Dogs in smaller stature tend to have a more difficult time with swimming, which is why it's important to choose the best life jacket for small dogs when packing for your next adventure. With many options on the market today, we've gathered a guide to help you navigate through the different features, styles and options available. 
Here are 5 of the most highly rated and reviewed options on the market today:
​Comparison Chart

Outward Hound Granby Splash
Outward Hound Granby Splash
​​Best Life Jackets For Small Dogs Reviewed
1. ​RUFFWEAR Float Coat Life ​Preserver
Review
One of the most important things that you will want to consider when buying a life jacket for your dog is how well it fits. Just like with humans, you want a secure fit so that you don't have to worry about the life jacket slipping off of your dog's body or making it difficult for them to be comfortable while in the water. This option from RUFFWEAR features a telescoping neck closure that can be easily adjusted so that you can clinch it close to your dog's neck and keep him safe. Additionally, with the side straps and straps under the body, you will be able to keep your dog safe in its vest without it being too tight or too loose.
There's additional flotation included underneath your dog's stomach to help him stay afloat, which is ideal if you are worried about the safety of the water. Thanks to the handle on top of the vest, you can easily pull your dog out of the water if you think that he is in danger. There aren't any buckles or straps that are exposed or hanging off of the vest itself, which means that your dog won't snag on anything while swimming.
2. ​Outward Hound Life Jacket
Review
The Outward Hound life jacket for small dogs is great for ease in lifting your dog out of the water. It features two handles which are securely attached to the back of the vest, giving you control of your dog when you need it.. There is a comfortable neoprene belly band that can be adjusted to ensure that your dog is snug in the life jacket, and the neck flaps and chest flaps are also completely adjustable for a comfortable and snugfit.
Thanks to the quick-release buckles, you can easily get this vest off of your dog when they are ready to get out of the water, and you can trust that the front neck float will help your pet keep its head up while swimming. No matter how strong of a swimmer your dog is, this is an important feature to consider so that when he gets tired, you won't have to worry about his safety.
3. ​Kurgo Surf N Turf Adjustable Life Jacket
Review
If you want to invest in a jacket that will work not only while your dog is out swimming or in a boat, but also as a raincoat, then you'll love this option from Kurgo. Leave the floatation layer in the life jacket if you are going to be taking your dog to the water and want him to be safe while swimming, or remove it, and you'll have a great jacket that will keep your dog warm and dry on chilly or drizzly days. No matter what you plan on doing with your dog, you are sure to love the durable ripstop material that can stand up to all-day play and lifting your pet in and out of the water.
The lifetime warranty offered by Kurgo will protect you against any manufacturer defects, which is great if you want peace of mind when buying a life jacket. Additionally, this vest is made with bright fabric and reflective trim so that you can easily locate your dog in any weather.  It also features two metal D-rings that are for you to connect your leash are firmly attached to the vest so that you don't need to worry about them popping off.
​4. ​EzyDog Doggy Life Vest Jacket
Review
Unlike other dog life vests that only offer buoyancy and protection along the front part of your dog's body, this vest from EzyDog offers support along the entire body, which is ideal if you have any concerns at all about your dog being able to swim in the water. With 50% more floatation material included in this life vest than in other options on the market, you'll feel comfortable with them exploring the water, even if he isn't a particularly great swimmer.
While the material feels very light-weight, it is incredibly durable and easy to clean, making it ideal for all types of water, as you can hose off any dirt or debris that your dog collects while swimming. This vest is highly rated and reviewed because your dog will be protected against the dangers of catching cold while in the water, thanks to the full-body design. Additionally, unlike some other life jackets on the market, this one fits true to size, making it easy to find the right one for your dog.
​5. ​PETCEE Dog Life Jacket with Adjustable Fit
Review
This option from PETCEE proves that you don't have to sacrifice your dog's safety in or around the water to ensure that he is going to be comfortable when wearing the life jacket. Because it has three different straps that will wrap around your dog and hold the jacket in place, you can easily make any necessary adjustments to keep your dog comfortable when wearing this jacket without compromising safety and security.
No matter what color you chose, the D-ring on the back will make it easy to leash your dog, and it is sturdy enough to stand up to long hours of play in and out of the water. Thanks to the chin float, your small dog won't struggle with keeping his head up and out of the water, which will give you peace of mind that he won't run into problems when swimming. If there is an issue, the grab handle on the back of the life jacket is securely attached and wide enough so that you can grab it in an emergency and pull your dog quickly and easily to safety.
​What to Look for in a Dog Life Vest: Buying Guide 2020

Many dogs love joining in on ocean adventures with their owners. When the destination is out on or near the water, then dog owners have a responsibility to their pets to make sure that they provide them with the protection and safety they need when swimming. Keeping a dog safe with a life jacket is just as important as keeping a person safe with a life jacket, and will ensure that you make great memories on all of your trips and vacations together.
Here are some key features to search for when choosing which life vest is right for your small dog:
Size
The size of a dog life jacket is the most important factor to consider and plays a huge role in whether or not the life jacket will be able to protect the dog when in the water. When a life jacket is too big, then the dog won't be able to comfortably paddle and swim in it without feeling like they are going to slip out of it. On the other hand, one that is too small can make a dog feel constricted. This not only limits their ability to sit and lay down on solid ground, but can make it much harder for them to easily swim. Many life jackets for dogs also come with adjustable straps so you can really dial in the sizing.
Buoyancy
A life jacket must have enough buoyancy to keep the dog up in the water so that they won't have problems breathing, swimming, or seeing where they are going. Not only is the amount of buoyancy important, but it is also important to consider where the flotation is located on the life jacket.
Life jackets that have floatation under the belly and along the sides and back of the jacket do a great job helping to keep the dog's body up and out of the water. Dogs who struggle to hold their heads up will appreciate extra flotation in the neck. This will help them breathe and see without having to struggle to hold their head up on their own.
Material
The inside of the life jacket will have the material needed to keep the dog's head and body out of the water, but the external part of the jacket is important, as well. It needs to be durable enough to prevent snagging and ripping on rocks and branches when the dog is in the water. Nylon is a good outer material, as it is quite durable, but still soft enough to allow free movement of the dog.
Color
Not only does the color of a life jacket make it fun to shop for one that will complement a dog's personality, but it also makes it much easier to find the dog in the water. It's a good idea to look for a life jacket that is brightly colored so that it is easy to see in darker water and in shadows.
Some vests come with reflective material or some sort of reflective strips on the outside, which makes it even easier to find the dog. This feature is ideal for night swimming and will heighten visibility.
Number and Location of Handles
One handle on the dog's back is often enough for pet owners who have a smaller dog to easily lift their pet from the water, but one handle isn't enough for a larger animal. The problem with trying to use a single handle to lift a large dog from the water is that their head will drop down into the water, which can cause them to panic and thrash.
Opting instead for a life jacket that has two handles – one by the shoulders and one by the tail – makes it much easier to lift a dog from the water without them panicking. This also is handy in lifting a heavier dog and makes it easier for a person to pull the dog out on their own.
Leash Attachment
Some dog life jackets come with a leash attachment loop. While you won't want to keep a leash on your pet at all times when they are in the water, this can help you keep the dog near the boat if you are unable to lift them for some reason. Clipping a leash to the life jacket keeps the dog close until you are able to pull them to safety.
​Related: What to Bring to the Beach With Your Dog​

Frequently Asked Questions (FAQs)
Why does a dog need a life jacket when they can swim?
Many dog owners erroneously think that since their dog can swim that it doesn't need a life jacket. Even dogs that are great swimmers can be vulnerable when they are in the water. Dogs can become tired, sick, or injured, all which can cause them to struggle to swim. Strong currents can pull a dog out into the open water, which can be fatal if they are unable to stay up at the surface. Wearing a life jacket protects against fatigue, injury, and accidents that can occur on the water.
When should a life jacket be worn?
While designed for use out on the open water, your dog can wear a life jacket at other times, as well, ensuring that they are as safe as possible around water. Dogs who are skittish about being in the water or that are elderly and suffer from joint pain will benefit from wearing a life jacket around a swimming pool, as it provides just a little additional security. Life jackets are also a great option during hydrotherapy treatment, as they provide support and help decrease pain and fear.
Does the life jacket have to fit the dog perfectly to keep them safe?
It can be difficult to find a life jacket that is the perfect fit for a dog, which is why it's such a good idea to look for a jacket that is adjustable. Not all jackets feature adjustable mechanisms, which means that the jacket needs to fit correctly to keep the dog safe. Life jackets with adjustable mechanisms, however, can be bought a little bit large and then adjusted down to fit the dog snugly and securely.
Why does a dog life jacket need handles?
​The ability to pull a dog out of the water quickly when there is an emergency is important, but without handles, then this simply isn't possible. When a life jacket has handles, the owner can easily pull the dog out of the water and onto shore or a boat where they will be safe and comfortable. We consider grab handles to be an essential feature on a doggy life vest. That way if there's ever a rescue situation, it becomes much easier to save your furry friend.

​Final Thoughts

Taking your dog to the beach, river, or lake is a lot of fun, but as a dog owner, you need to make sure that you are responsible for the health and safety of your pet, and one way to do that is by investing in a quality life jacket. I know that it can be difficult to choose between available models on the market, which is why we've recommended these five great options on the market today.
No matter if you're looking for a life jacket that will double as a rain jacket, one that offers complete body coverage, or one with chin support, you can find the perfect life jacket using this guide and keep your furry friend safe in the water with one of these amazing life jackets. Additionally, if you're interested in other safety gear for your dog like the best dog shoes for the beach, or fun for your adventures like the best dog toys, check out our blog! 
Do you have an epic story about an ocean adventure with your best four-legged friend? Or did this guide help you choose which life vest is the right choice for your dog? We love to hear from our readers- tell us about it in the comment section below!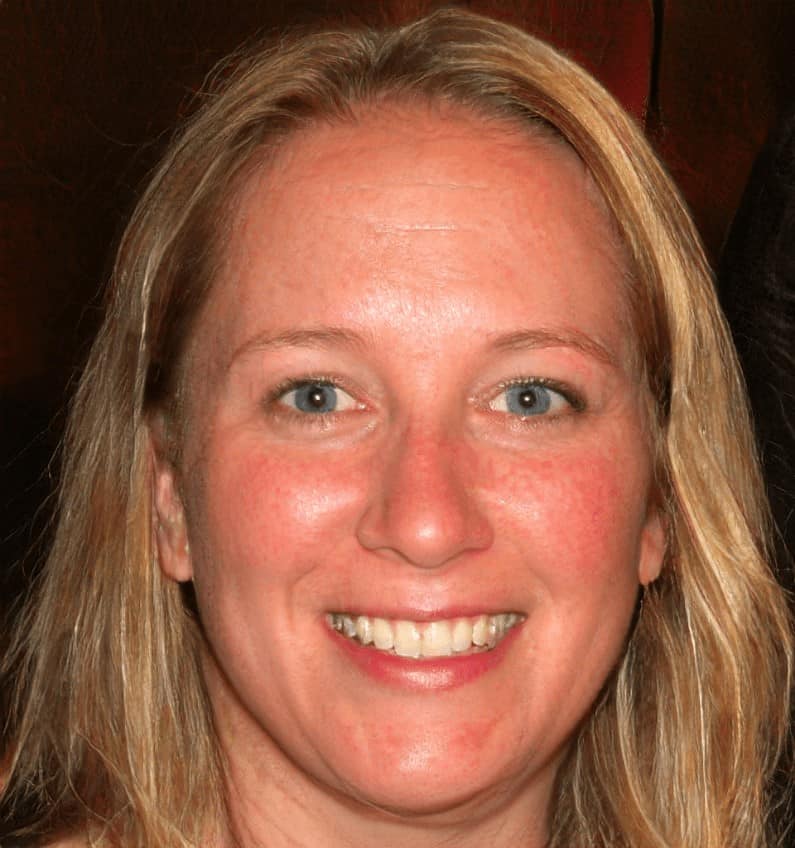 Megan Jones leads the editorial staff of Seaside Planet. They are a multidisciplinary team of outdoor adventurers, water sports lovers, and passionate beach goers. You can learn more about Meg and the rest of the editorial team here.