​Ever since Bud Hulst and Mike Murphy introduced the world to their very special surfboard, kneeboarding has continued to gain an army of faithful fans. And it's pretty easy to understand why. Any water sport which ensures its fans get to experience the joys of water-skiing, surfing and wakeboarding all at once certainly belongs in a class of its own.
Its learning curve is pretty lenient and easy to come to grips with. Which means you can get right into all the fun even if you happen to be relatively new to it. Especially if you have the right board. And that's why we'll be focusing on the best kneeboards for beginners, to ensure that you too will be able to discover one of the most versatile and exciting means of having fun on the waves.   
Getting Your Kneeboarding Game Right
Taking to the water with the kneeboard that's just perfect for you makes all the difference between improving by leaps and bounds and tumbling right into the water at each attempt.
The kneeboards we have selected below are ideal for anyone who intends to experience the thrills of this water sport for the first time.
But only one of them is capable of providing you with the optimal kneeboarding experience you deserve.
And as you examine the various merits of each item on our list to find out which one outstrips the rest of this rather impressive bunch, you too will become rather skilled at selecting kneeboards which promise a great time on the water.
Comparison Chart
Hydroslide Revolution Kneeboard
Serenelife Water Sport Kneeboard
Leader Accessories Kneeboard
Corrosion proof and Marine Grade
Hydroslide Revolution Kneeboard
Serenelife Water Sport Kneeboard
Corrosion proof and Marine Grade
Leader Accessories Kneeboard
Best Kneeboard for Beginners Reviewed
1. ​Hydroslide 2103 Revolution Kneeboard
Review
Our very first kneeboard serves up an array of patented features which are guaranteed to ensure your first forays into this water sport are nothing short of memorable. But first of all it's those flashy strips of gray and white with dark red motifs which make it immediately noticeable and which will ensure that you look extremely stylish on the water.
Equally just as noticeable is its unique spoon shape which will enable you to glide effortlessly through the water like a pro.
To this end, there is also its patented unique design which is guaranteed to ensure maximum control as you learn new techniques and in time, execute them flawlessly. And as can be expected from an item which is perfect for beginners, it also features yet another patented item - the Hydrohook which is a sure guarantee for perfect take offs.
The very best boards have been designed with comfort in mind, and it's no different for the Hydroslide 2103 Revolution Kneeboard. Its pad which has been manufactured using EVA is durable and water resistant. What's more, it also comes with knee wells which are deeper than for the average kneeboard as well as a 3-inch padded belt to ensure maximum safety and stability.
With all these features, it is pretty easy to surmise that its manufacturers have come up with a product which is exceptional. In fact, if you're looking for a quick answer,the Hydroslide 2103 is an ideal option for beginners.
2. ​SereneLife Water Sport Kneeboard
Review
The next product on our list is the brainchild of manufacturers who believe wholeheartedly in its ability to provide you with an upgraded experience on the water. At just under 9 lbs in weight, it is pretty light and is compact enough to fit in your car or boat. More importantly, it is also durable thanks to the corrosion and marine grade components such as reinforced polyurethane used in its manufacture.
The SerenLife Water Sport Kneeboard also comes with an adjustable strap to keep you safe during your adventures on the water and also features cushioned kneeboards for an extra touch of comfort. As far as aesthetics go, it doesn't do too badly either with its youthful, edgy white and black patterned motifs against a black backdrop
And because it's pretty versatile, you can also get to experience the joys of another much-loved water sport, wakeboarding. With all these great features, the manufacturers' pride in their product is certainly well founded.
3. ​Driftsun Kneeboard 2018
Review
It's one thing to have a board which will see you through those early days of mastering your kneeboarding craft, it's another to have one which will remain with you as your skills evolve while ensuring your experience remains as exhilarating as ever.
And even though such a board seems too good to be true, it isn't. As proven by the existence of the Driftsun Kneeboard 2018. A first glimpse of it shows that this is a product which has been designed for comfort. There is its 3-inch padded strap which ensures amazing stability as well as additional contoured padding to stave off chaffing during lengthy sessions on the water. There's also its integrated pull hook which comes in handy for smooth takeoffs - a feature newcomers to the world of kneeboarding are certain to appreciate.
​It also scores pretty highly on the aesthetics front too - it's edgy blue and white slash motif and cool blue contact surface are bound to be pleasing to children, teens, and adults.
​4. ​​O'Brien Voodoo Kneeboard
Review
The molded design of this kneeboard makes it incredibly easy for users of all abilities to situate themselves quickly on the board when in the water. Not only is it perfect for riding on the knees, but it is also a great choice for any user who wants to be on their stomach in the water. This makes it a great choice for a variety of people to share, no matter their skill level.
The curved underside of the board was designed to make it easy to enjoy smooth and quick transitions on the water. The board rolls easily from edge to edge, giving you plenty of control when you are out on the water. Even though the board will move and rock on the water, riders are still completely in control.
Some boards can be harder on the knees, but this O'Brien board features a ¾" pad that offers tons of support for the ankles and knees. This means that users of all ages can easily ride the board without pain and discomfort. Since the strap is padded, the top of the knees and legs will be comfortable, too.
Not only do the bright colors of this board look cool, but they make it easy to find in the water if the rider comes loose from behind the boat. Thanks to the design of the board, it can be ridden conservatively, or braver riders can put it up on the edge to charge the wake for a more intense ride.
​5. ​​​Leader Accessories Kneeboard
Review
Beginners looking for a reliable kneeboard that offers plenty of support when on the water will want to consider this option. It's designed to not only be incredibly comfortable to use, which is great for newbies, but also easy to control, giving riders a feeling of competence when on the water.
Thanks to the adjustable strap, it is easy to securely fit on this kneeboard and to strap it to your body so that you don't feel like you are going to lose control. The strap is easy to adjust and fits securely on the body, giving all users a feeling of confidence when on the water.
The low weight of this kneeboard allows it to zip easily and quickly over the water, making all users feel like they are flying when using it. Even though it is light enough to move quickly, it has beveled edges and grooves on the bottom of the board to help slow it down and to ensure that users will have ample control when turning.
Not only will beginners love how thick the board is and how easily their knees fit onto the surface, but also the inclusion of the integrated hook. This hook makes it easy to connect the kneeboard to a rope attached to a boat. Since the rope can be easily removed from the hook, even true beginners will feel like they can easily handle controlling the kneeboard when on the water.
Buyer's Guide

​Kneeboarding is a lot of fun, but to stay safe when on the water, beginners need to make sure that they have the right gear for them. While there are a lot of great kneeboards available on the market, not all of them are suited for beginners, which can be frustrating for someone using the wrong board. Knowing what to look for when shopping and how to find a kneeboard that is designed for use by a beginner will help you make a good decision when spending your hard-earned money.
Type
​There are two main types of kneeboards on the market, and beginners need to understand their differences so that they can choose the right board for their use. Recreational kneeboards are ideal for beginners and are designed to provide a fun and smooth ride. They have been created specifically to be much easier to turn and control on the water and often cost less than the other option.
Competition boards are another option, and are best left to more advanced users or professionals. Not only are they more expensive, which can be a turn off for beginners, but they are thinner and lighter, which means that the user needs to have more power and control over the board. Additionally, they are less buoyant, which can be scary for some beginners.
Kneeboard Hook
Every beginner must make sure that they choose a kneeboard that comes with a kneeboard hook, as this will make it significantly easier for them to take off in the water. This hook is designed to hold the rope when a person is on the kneeboard, giving them another hand for helping adjust and control the ride. As users become more comfortable on the board, then they can remove the rope from the hook and hold it themselves.
Edge Width
The edge width of a kneeboard plays a huge role in how it handles on the water and can have a huge impact on whether or not a beginner feels safe and in control of their board. Wide edges that are softer are commonly found on beginning kneeboards, as they are designed to make it much easier to turn and to start when in the water. Kneeboards that have edges that aren't very wide are best left to more advanced users, as they are typically harder to control and require more strength and understanding of how the kneeboards operate and act in the water. For that reason we typically tell beginners to avoid boards with ​sharper edges.
Material
All competition and recreational kneeboards come in a variety of different materials, making it important for kneeboarders to know what they're looking for when shopping. Recreational kneeboards are generally made from hard plastic, which is a traditional material. Hard plastic is easy to control and offers the user a little more weight in the water. Another popular material is a polyurethane or foam core that has been encased in plastic.
Beginners need to skip boards that are made from fiberglass, as these are lighter, more responsive, and tend to be more expensive.
Buoyancy
Since beginner boards often have a foam core in the middle, they are incredibly buoyant. This means that beginners won't have to worry as much about how they are going to control the board and stay up. Being more buoyant allows beginners to feel much safer in the water.
Fins
Not all kneeboards come with fins, but some do have them on the bottom of the board. They are placed here to help make turning and steering much easier when on the water. While a true beginner may want to opt for a board that doesn't have fins, this is a small upgrade that is great for beginners who are feeling a bit more confident and want to enjoy more control over their board.
Rockers
The rocker number on a board determines how easily the board turns and the overall speed of the board. Kneeboards with a higher rocker number will turn easily, while ones with lower rocker numbers will go much faster in the water. Generally speaking, recreational boards for beginners will have a rocker number of 5 to 6 cm.
Frequently Asked Questions
Does the strap really matter?
Padding in the straps will prevent the straps from digging into the knees, which can make kneeboarding incredibly uncomfortable. While some people are adamant about certain boards, even if they don't have high-quality padded straps, choosing a board with comfortable straps will make kneeboarding much more fun. This is especially important for beginners who need as much help as they can get being comfortable and feeling in control when on the board.
How can I make my kneeboard last as long as possible?
Correctly taking care of a kneeboard is the best way to ensure that it will last for a long time and will remain durable and in great condition. Never store the board in direct sunlight, and make sure to invest in a case that will prevent it from being scratched when on the go. Additionally, when you get out of the water for the day you will want to rinse the board with fresh water before storing. This removes sand and corrosive saltwater from the board, which could otherwise damage the surface.
Can children use a beginner's board?
Families often try to buy a kneeboard that all family members can use so that they don't have to buy multiple boards. This is a great way to save money, but leaves many people wondering if it is a safe option for them. Children can generally use kneeboards that are designed to be one-size-for-all. As long as the boards are recreational and they have adjustable straps, then the child shouldn't be at risk of danger.
What else do I need to kneeboard safely?
One of the most important things for kneeboarders to invest in is a life vest. Beginners, especially, need to make sure that they take steps to protect themselves when they are in the water. While choosing a kneeboard that is designed specifically for beginners is important and will help any beginner feel safe on the water, the extra protection that a life vest offers is necessary, as well.
The Verdict
Each kneeboard on our list comes with features which make them the perfect choice for making those first forays into this versatile and wonderful water sport. However, only one of them has what it takes to transform the entire experience into an unforgettable adventure - the Hydroslide 2103 Revolution Kneeboard.
This product is clearly one which has been built for both comfort and performance and will have you feeling like a pro before you know it. It easily wins our best ​choice for beginners award. It really is an outstanding recreational kneeboard.
Here are some of its features which make it the best option for enjoying this amazing water sport:
A durable pad with deeper knee wells than on average.
Patented Hydrohook for easier take offs.
Patented design for maximum control.
Padded belt for additional safety.
Has this guide helped you to choose the best kneeboard for your novice needs on the water? Share your adventures with the Seaside Planet Community in the comment section below!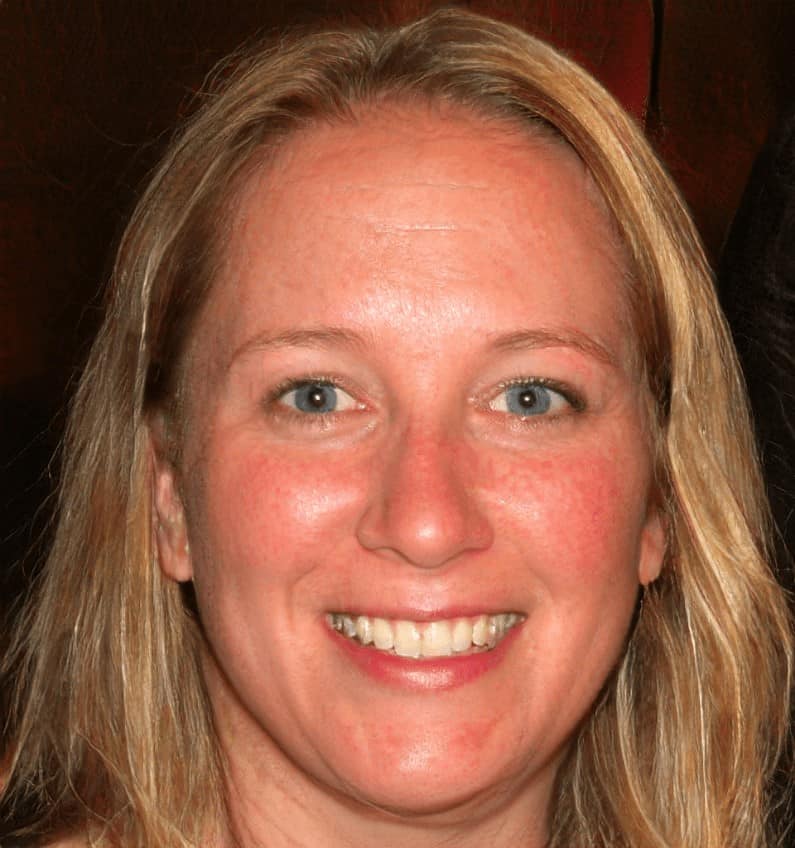 Megan Jones leads the editorial staff of Seaside Planet. They are a multidisciplinary team of outdoor adventurers, water sports lovers, and passionate beach goers. You can learn more about Meg and the rest of the editorial team here.