When you go to the beach with your kids, it is very important to provide them with the right protection from the harmful effects of too much sun. Appropriate protection is especially important for babies as too much sun can quickly lead to heat rash, dehydration or sunburn. However, if you combine a high SPF sunscreen with a proper sun dome, you can ensure your little one has a wonderful day at the beach without fear of harmful UV impacts. You don't have to wonder which sun dome is the ideal option because this is exactly what we're here to help with today. Let's take a look at some top contenders for the title of the best kids sun domes right now.
Comparison Chart
Hippo Creation Baby Beach Tent with Mini Pool
Pacific Play Lil Nursery Tent
Pop-Up and Folding Design
Pop-Up and Folding Design
Pop-Up and Folding Design
Closeable Mesh Front and Rear Window
Carrying Case and Securing Pegs
Mesh Roll-Up Door and Mesh Side Windows
27.5" L x 31.5" W x 47.5'' H
Carrying Case and Securing Stakes
Carrying Case and Securing Pegs
Pop-Up and Folding Design
Closeable Mesh Front and Rear Window
Carrying Case and Securing Stakes
Hippo Creation Baby Beach Tent with Mini Pool
Pop-Up and Folding Design
Carrying Case and Securing Pegs
27.5" L x 31.5" W x 47.5'' H
Carrying Case and Securing Pegs
Pacific Play Lil Nursery Tent
Pop-Up and Folding Design
Mesh Roll-Up Door and Mesh Side Windows
Kids Sun Domes Reviewed
1. Kel-gar Kids Sun Dome XL
Review
If you are on the hunt for a nice sun dome for your kids, one that is well made, has lots of room, and protects your children from the sun, the Kel-gar Kids Sun Dome XL is a good option to consider.
The Kel-gar Kids Sun Dome XL comes in at 56.5"L x 38"W x 30"H, which all things considered, is fairly large. It can easily fit 4 toddlers or 2 larger children. It features a large front opening for easy access, so kids can easily get in and out of it, plus parents can always see what is going on inside of it.
The front opening has a closing mesh cover to keep bugs out. This particular sun dome also comes with 3 mesh windows. These serve two purposes, one of which being that they help to create some ventilation and airflow, and the other being that they allow parents to see the interior at all times. The Kel-gar Kids Sun Dome XL provides pretty good shading and UV protection for children, which is of course very important when it comes to being in the hot sun for any amount of time.
This thing is very easy to set up, as you just have to take it out of the carrying case, unfold it, and it is good to go. It can be a little hard to fit back in the case, but this is only a slight inconvenience. This sun dome is very lightweight and highly portable, which is, of course, nice when it comes to having to carry a bunch of stuff to the beach.
2. Babymoov Anti-UV Tent
Review
The Babymoov Anti-UV Tent is a very simple yet effective sun dome for kids. It manages to be quite portable, easy to set up, durable, and it protects well from the sun.
This sun dome comes in at 39" L x 35" W x 33" H, which is not quite as large as the previous option we looked at, but it is still large enough for a few toddlers or a couple of babies; it is not short on room. The Babymoov Anti-UV Tent is designed to be quite durable, as it is tear resistant, although this feature is a bit limited here. You cannot put this sun dome through lots of punishment and expect it to be fine. With that being said, it should do fine for basic baby shading needs.
The Babymoov Anti-UV Tent features an easy pop-up system. There are no poles required; just take it out of the carrying case and unfold it. It really doesn't get easier than that, although putting it back into the carrying case takes a bit of practice. With that being said, this dome is very lightweight, and when in the case, very easy to transport as well.
The Babymoov Anti-UV Tent features a rear mesh window and a large front opening. This makes this particular sun dome easy to access for your kids, it provides ventilation, and it helps you keep a close eye on them. This dome comes with stakes in case you need to secure it to the sand to stop it from blowing away in the wind.
3. Hippo Creation Beach Tent
Review
The Hippo Creation Beach Tent is a pretty cool option to go with for a single baby. This is a combined play pool and sun dome which can fit 1 child.
The Hippo Creation Beach Tent features a silver-coated material on the roof and walls. This is great because it helps block out over 98% of all UV rays, which is fairly impressive. Although it does a good job blocking out the sun, it still lets in quite a bit of air. The breathable material combined with the large front opening helps to keep your baby cool on the inside.
The large front opening also provides both you and your baby with easy access to the interior. What is also cool here is that the Hippo Creation Beach Tent requires no poles or lengthy setup. Simply take it out of the package and it will pop up to full size on its own. As seems to be a trend, folding it back down and getting it back into the carrying case is another story.
However, it is a lightweight and portable sun dome for kids. Moreover, the Hippo Creation Beach Tent features a little play pool right in the middle of it, which means that your baby can still enjoy some cool water without being exposed to the sun too much.
4. Pacific Play Tents Lil Nursery
Review
With the Pacific Play Tent, you get a portable shelter for your infant or toddler, to keep them shielded from the sun and within view while you get the campfire ready. 
Simple Setup with Durable Design
The Pacific Play Tent is designed to be easy to set up. It is like a standard pop-up tent. It features two tent poles that cross each other to create the support for the tent. You should be able to set it up within just a few minutes. When setup, the tent measures about three feet by three feet, providing a small area for your baby to play or sleep. This baby tent can also be conveniently used as a portable changing station.
The tent includes two mesh side panels, along with a Velcro door that is easy to open or close. The material is a washable polyethylene, which is lightweight and easy to clean. It also provides sun protection that is equivalent to SPF 30.
While the design is almost like a standard tent, it does not include stakes for securing it to the ground. With the lightweight design, a strong gust of wind on the beach could send it flying.
Easy to Transport and Carry
With the Pacific Play Tents Lil Nursery Tent, you do not need to become overloaded with extra baby camping gear. It weighs less than two pounds and comes with a carrying case, making it easy to transport and carry with the rest of your camping gear.
You are basically getting a portable shelter for keeping your baby safe when camping or going to the beach. It is also a wonderful solution for protecting your child when visiting a friend's house that has not been baby proofed.
5. Redmon Beach Baby Pop-up
Review
The Redmon Beach Baby Pop-Up Shade Dome is a portable structure that offers shade and protection for your infant or child. It is designed for use on the beach, but it is also a suitable option for the backyard or any outdoor space where you want to shield your child from the sun.
Convenient Shelter with SPF 50 Rating
Whether you are at the beach or in the backyard, your child may need a safe place to rest without constant exposure to the sun. It includes a pop-up design, allowing you to set it up within seconds. However, it does not come with stakes. It can blow away in the wind if you are not careful.
When you pop up the shelter, you instantly have a space for your child to play, crawl, or rest. It also includes a built-in floor with a little bit of padding and see-thru mesh panels on the sides. The front door is a zippered screen, providing a clear view of your child inside his or her temporary shelter.
Comes Equipped with a Carrying Bag
Along with providing a convenient place for your child to rest, this pop-up shelter is convenient to pack with the rest of your gear. It only weighs about one pound and comes with a matching carrying bag.
The shelter measures about 39 x 37 x 29 inches when it is fully assembled. This should offer enough room for one or two small children.
The lightweight material makes the shelter easy to transport. However, it is not the most durable shelter. If you want to avoid ripping the material, you should ensure that you set it up on a clear surface. Get rid of twigs, rocks, and other debris before setting it up.
Choosing a Sun Dome for Kids: Buyer's Guide

As parents of young kids, you want the best for them. Getting out into the open, in the fresh air and sunshine is essential for them. Whether on the beach, in the park, playground or elsewhere, kids must get out, enjoy the great outdoors and socialize.

Being outside, however, does come with risks of sunburn. Sunscreen, wide-brimmed hats and umbrellas may provide some measure of pre-emptive care. For babies and younger kids for whom sunscreen is not yet a suitable option, you need to provide better protection. A sun dome offers the safest, most comprehensive, and adequate protection from the harmful effects of overexposure to the sun.
What is a Sun Dome?
Kid's sun domes are primarily small shade tents designed to keep younger children and babies out of direct sunlight while giving them enough room to move. As a general rule, they are portable; three-sided and have a large front opening for quick and easy access.
Sun domes come in many different types. Some are smaller and designed just for your baby while others are large enough to accommodate an adult or two along with the kids. The type of sun dome you get will largely depend on your specific needs, the number of children and so on.
How Is a Kid's Sun Dome Different from a Beach Umbrella?
While it is true that umbrellas are a popular option for sun protection and can be quite sufficient for adults, kids are a completely different story. Babies and younger kids need total protection as their melanin levels aren't as advanced as ours and their skin is still too sensitive for sunscreen.
For children, the coverage an umbrella offers is far too limited and will not hold up to adverse weather conditions. Strong winds or even rain can easily blow an umbrella right over, leaving them exposed. Kid's domes are anchored down and made with UV protection in mind.
Key Kids Sun Dome Features
Just like all other children's products, the best ones are those made specifically with them in mind. Kid's sun domes are purpose-built to offer children complete protection without making them feel too confined.
These five features are an essential guide in helping you decide which sun dome is best for you;
1. Dimensions
Whereas the size of the dome you choose is as per your specific needs, it is vital to settle on one that can accommodate at least one adult along with the child. A dome that is roomy enough to allow you to attend to your child quickly is a good buy.
2. UV Protection
The core business of any sun protection method is keeping away harmful ultraviolet rays. A Kids sun dome should not only provide shade; it must keep harmful rays from reaching your child. An excellent way to check that a Kids dome has UV protection is by checking the label.
3. Breathability
The materials used in the manufacture of sun domes can make sitting under them a hot and stuffy affair if not adequately ventilated. Keeping a child or anyone for that matter, under such conditions will make them very uncomfortable and ruin their experience.
A great sun dome should not be a closed-off space but rather, one that is airy, open on one side and equipped with mesh paneling for better airflow.
4. Easy Installation
Another important feature a great sun dome should have is ease of set up. When you are out on the beach, at a picnic or park, the last thing you need is to be bogged down by complicated setup. A kid's sun dome should have a simple pop-up design that allows you to set it up and disassemble quickly.
5. Anchor Points
Being out in the sun means exposure to the elements. Strong winds, rain, and other weather factors can easily knock over any tent that's not tethered correctly. You need to select a sun dome that has anchor points.
Always look for a dome that has several pegs that you can stick deep into the ground to anchor down and keep your child safe and protected.
Safety Tips
Child safety will always be a priority, and regardless of age, there are safety tips that will still apply to them in situations where the sun is involved. As recommended by the Skin Cancer Foundation, these few useful tips can go a long way in making sure your child remains safe while on a day out in the sun.
Depending on age, there are a couple of things you can do to make sure your child enjoys the outdoors with little or no risk of exposure to harmful sun side effects.
Age 0-6 months
It is not recommended ever to put your baby in direct sunlight. In addition to a sun dome, use lightweight clothing to cover their entire body and wide-brimmed hats to cover their faces. Do not apply sunscreen on babies in this age bracket and wherever possible, ensure your vehicles and strollers have sun-protective screens.
Age 6-12 months
In addition to the above suggestions, the difference here is that with babies in this age bracket, you can now start applying milder sunscreen. At least thirty minutes before going out and after two-hour intervals, apply sunscreen with SPF15.
Age 1 year and older
For infants one year and above, it is advisable to now introduce Ultraviolet Protection Factor (UPF) in addition to sunscreen when going out in the sun. UPF clothing helps by preventing radiation rays from passing through the fabric and onto their delicate skin.
Higher UPF level ratings mean the less radiation that will reach the skin. As children get older, more curious, and mobile, the harder it is for them to stay in one spot. Therefore while a Kids sun dome is essential, children in this age bracket need a little more cover.
If you're wondering when your baby can join you on the beach, check out this article: When Can I Take My Baby to the Beach.

For the sun dome itself, it is crucial to practice setting it up at home to familiarize yourself. Ensure all of the parts work correctly and that any attachments that could be a potential choking hazard removed.
Finally, no amount of sun-protective measure can replace your supervision when it comes to your child's safety. Even as your child is safely under the sun dome, do not leave them unattended. Monitor, where the tent is in relation to the sun as its position, will change over time.
Final Thoughts
If you need a good sun dome for a couple of kids, the Kel-gar Kids Sun Dome XL is a great option to keep in mind. With it's mesh ventilation windows, easy portability, storage pockets, and ability to fit up to 4 toddlers, it will serve you well for several years. Though, if you only have one baby, need sun protection, and want your baby to be able to splash around a bit, the Hippo Creation Beach Tent is probably the best choice to go with. The mini pool is a unique feature which we love and it's likely your little one will as well.
Whichever kids sun tent you decide is right for you, our goal is for this guide to support your needs as a supervisor to your little one. Use these resources to get your adventure started as soon as possible, and to keep everyone safe and comfortable throughout the day. For more information on the best gear and activities for your kids, check out the following articles in the Seaside Planet blog:
Has this guide helped you get one step closer to your next adventure with your child? We invite you to share it with us in the comment section below!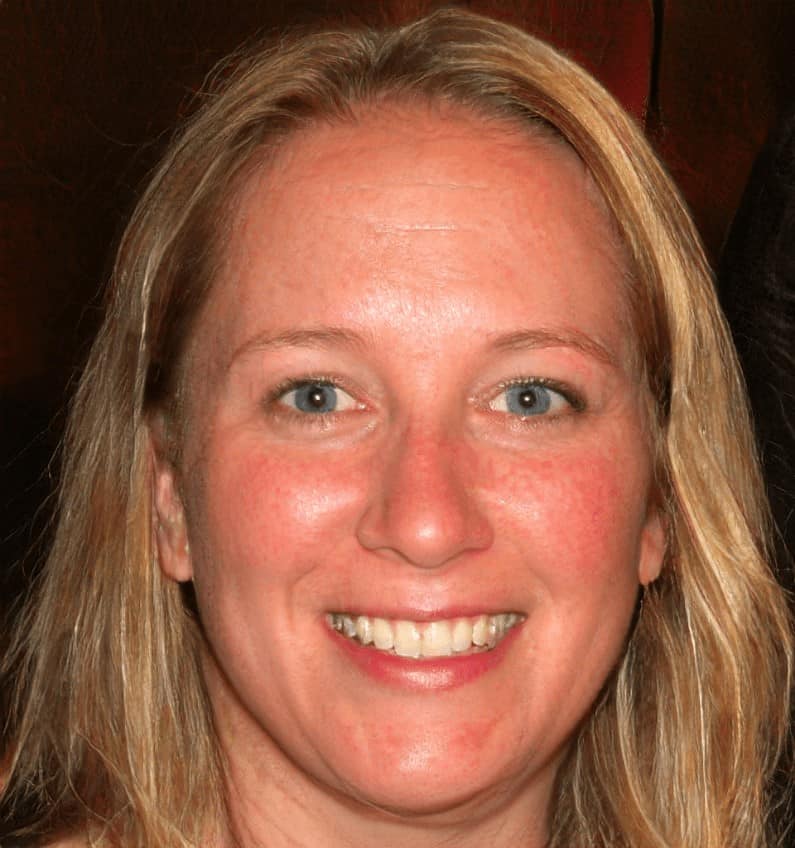 Megan Jones leads the editorial staff of Seaside Planet. They are a multidisciplinary team of outdoor adventurers, water sports lovers, and passionate beach goers. You can learn more about Meg and the rest of the editorial team here.