Bringing your own food and drinks with you when you are going on a beach trip will not only save you money, but it will also ensure that you don't have to go back to the room for meals and will provide everyone with something that they love when they are hungry. Unfortunately, I have found that it can be tricky to keep your food and drinks cold in the hot sun. It's important to be able to keep these items cooled or chilled at appropriate temperatures to avoid items spoiling and potentially becoming harmful to your family.

The next time you are going to the beach, use these ​​"how to keep a cooler cold while at the beach​" tips. They are tried and true, and I know that they will help you enjoy cold snacks and drinks all day long while you're enjoying the sun, sand and water.
Pre-Chill Your Cooler
​The colder that you cooler is when you put items into it, the longer that it will be able to maintain  them at an appropriate temperature while you are at the beach. It's a good idea to pre-chill your cooler for a minimum of 12 hours, although I have found that 24 hours is ideal  and will result in much colder food and drinks throughout the day. Many people think that this means that they have to put their cooler in the freezer, but simply packing it full of ice and letting it cool down in this manner  is another option to consider.
Chill Your Items
Just like you want your cooler to be as cold as possible, you also need your contents to be cold. It may be tempting to put in room-temperature drinks, but that will simply serve to undo all of the hard work that you put into cooling down your cooler in the first place. Instead, make sure that all of the items that you are going to put into your cooler have spent a day in the refrigerator before getting packed.
While you can't freeze certain items, such as some foods and sodas, if you are able to freeze juice boxes, yogurts, and
bottles of water
, you will be providing an additional level of cooling that  will extend the time items remain cold. Generally, these items will slowly thaw during the day, so by the time that you want to drink or eat them they will no longer be solid but still nicely chilled. Up until that point, though, they can provide extra help keeping everything inside nice and cold.
​Don't Leave Lots of Space
Any extra space in your cooler should be filled up with ice. While you may think that this will make the cooler too heavy, it is also one of the best ways to ensure that everything stays nice and cold. It's also a good idea to layer the ice with the food and drinks so that everything is surrounded.
Placing a layer of ice on top of your food and drinks is smart, as well, as the cool air will travel down and keep everything much colder than if you had only put ice underneath all of your food and drinks.
​Consider Improving the Insulation
If you are really worried about keeping items cold in your cooler, you can improve the insulation by lining your cooler with foil backed wrap. This bubble wrap will help to provide extra insulation and will do a great job at keeping the cold air of your cooler inside and preventing hot air from getting into your cooler and melting your ice. Though an easier option is to make sure you purchase a high quality cooler.
Sale
Arctic Zone Titan Deep Freeze 30 Can Zipperless Cooler, White
Deep Freeze high performance insulation with radiant heat barrier reflects heat rather than absorbing it
Patented, "flip open" Zipperless lid allows for quick access to food and drinks; Features FDA compliant HardBody liner with removable SmartShelf
Features an Ultra Safe leak proof, easy clean interior lining; Includes insulated front pocket
Rhino-Tech water and stain resistant, wipe clean exterior is abrasion and puncture resistant and will not crack over time
Adjustable Backsaver shoulder strap with shoulder pad for convenience and usability; Interior liner dimensions: (L x W x H) 12.7" x 7.6" x 10.2"
Shade Your Cooler
​If you have an umbrella set up on the beach, then it's a good idea to pull your cooler into the shade. Keeping the cooler in direct sunlight or near a heat source like a grill will cause the ice inside to melt a lot faster than if your cooler is in the shade. If you can't dedicate space under the umbrella to your cooler the entire time that you are on the beach, then try to pull it into the shade whenever people get out from under the umbrella.
Move Quickly
​Now is not the time to let people rummage through the cooler and try to decide what they want to eat or drink. It's a much better idea to quickly open the lid, grab what you want, and then shut it again. This will help to keep cold air inside your cooler and keep everything inside  as cold as possible. Every time you open the cooler, you allow hot air to get inside and the cool air to escape. The longer your cooler is left open the quicker your ice begins to melt, causing your food and drinks to begin warming.
Keep the Cold Water
​It's tempting to drain the water from your cooler. Maintaining the  cold, melted water in the bottom of your cooler will provide an additional level of cooling. I know this may seem  counter-intuitive, but it actually serves to help preserve any ice that you have remaining and will keep the cooler colder than the air filling up any empty space  would be able to, so resist the temptation.
A Few Additional Considerations
A day at the beach is at the top of many of our lists for great things to be doing.  The ocean surf washing over us, the bright sun overhead and sand between our toes can be just about as good as it gets.  Only thing that makes it a little better is having some nice cold food and drinks. This can be a challenge but here are a few additional tips you might want to consider for your outings:
If you aren't able to cool your drinks the day before you can put refreshments that are room temperature in a damp cloth or paper towel and place them in the freezer for about 20  minutes. Then add them to your cooler.
Crushed ice cools items, especially cans faster, while solid or block ice will last for a longer period of time.
Koozies are a good option for both while transporting beverages in the cooler and while drinking them on the beach.  
Consider pouring your beverages into insulated bottles.
Consider Chill Pucks, a small disc shaped cooling gadget that fits on the bottom of a can for maintaining cold beverages.
Purchase a USB powered cooling pad.
Purchase a quality cooler, thus avoiding the cheaper models that provide minimal insulation.  A cooler with thick, hard walls and sufficient insulation will help to hold cool air in your cooler.
Use as much ice as is possible while ensuring you have enough food and drinks for the entire family.
Try freezing water bottles and using ice packs rather than pouring loose ice inside the cooler. Frozen water bottles do double duty by keeping your cooler chilled, while providing a cold drink on a hot day.
If you use ice cubes or loose ice put it in zip lock bags or containers to reduce melting, while keeping the melting water away from your food.  
Pack your cooler with ice packs or containers on the bottom and sides of the cooler, putting food and drinks in the middle of the cooler.  Instead of placing ice on top of these items, place the frozen water bottles on top.  
Sale
Cooler Shock Reusable Ice Packs for Cooler, Ice Packs for Lunch Bags, Long-Lasting Cold Freezer Packs for Lunch Boxes, Cooler Accessories for School, Beach and Fishing, Camping Gifts, 4 Pack
LASTING COLD - Our durable ice packs for coolers and lunch boxes are colder than ice at 18° F (-8° C) to keep your favorite foods and soft drinks chilled for up to 48 hrs.
EASY TO USE - Filling these thin reusable cooler packs is easy freezy! Simply, add water once using the included funnel, shake, screw cap on, & freeze until ready to use.
STRONG - Robust and resilient, these cooler and lunch box ice packs are nylon-reinforced for seamless freezer-to-lunch bag trips.
ALL PURPOSE - These medium-sized reusable ice packs are perfectly designed to keep food and drinks cold inside lunch bags, beach bags, picnic baskets, cooler containers and more!
THOUGHTFUL GIFTS - If your loved one is an outdoorsy type, you'll want them to have everything they need when they go off-grid. Our reusable ice packs for coolers are essential camping gifts for anyone planning a well-stocked getaway!
​​When packing your cooler try to place the items you will be eating later in the day towards the bottom and items, like snacks, you will be using first towards the top.  This will make it more convenient, as well as minimizing the amount of time your cooler needs to remain open.
Limit the number of times your cooler is opened and closed.
Digging a hole to place your cooler in will allow you to access sand further down in the ground that is cooler than the surface sand.  
Limit items in your cooler to only those that must remain chilled.  Adding food that is warm or room temperature will raise the temperature of the cooler, reducing the amount of time items will remain chilled. 
​​Implementing Tips for How to Keep a Cooler Cold for the Longest Period of Time
​If you want to keep your cooler as cold as possible,it's critical  that you start planning a few days ahead of time before heading out to  the beach. This will give you plenty of time not only to get the ice and/or ice packs needed to sufficiently keep your items chilled, but also to cool down your cooler and anything that will be going inside it. While an impromptu trip to the beach can be exciting to do, a little planning and preparation ahead of time  when you are bringing food and drinks will make for a safer and more enjoyable outing.
Going to the beach is a lot of fun, but to make sure that you have something to eat and drink and that everything is kept at a safe temperature, you need to make sure that you have planned  ahead. Using these tips to keep your cooler and its contents cold will help to ensure that you can focus on having fun on the beach and will keep you from worrying about whether or not you can safely eat the items that you packed.
We hope this tips and suggestions will help to keep your cooler cold while at the beach.  If you have any additional tips for us please let us know in the comments section.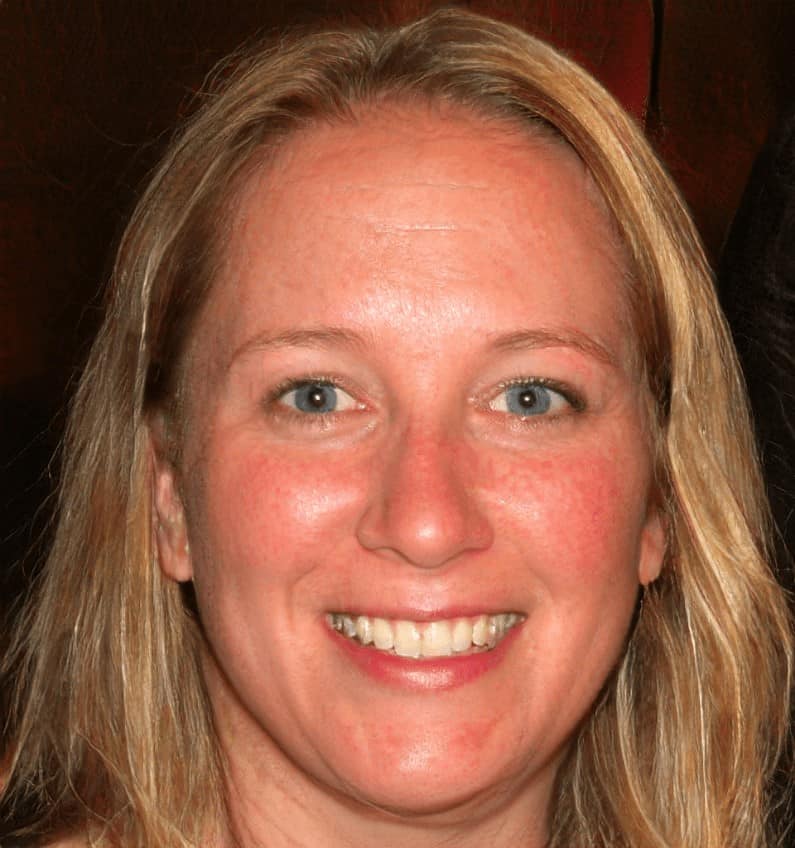 Megan Jones leads the editorial staff of Seaside Planet. They are a multidisciplinary team of outdoor adventurers, water sports lovers, and passionate beach goers. You can learn more about Meg and the rest of the editorial team here.