Are you looking for the best kayak for families? You've come to the right place! Kayaking is a fun and safe way for the entire family to explore the water, and an enjoyable and healthy activity for all skill levels. Taking the family paddling on the water creates memories to last for years to come, but preparing ahead of time is crucial to your success on the water. 
Different kayaks have different uses, and there are versatile designs found across the market today. Besides making sure your kayak has enough space to fit the family, it should also have convenient features to keep everyone safe and comfortable throughout the day. When investing in a vessel, you'll want to pay special attention to the stability, ease of use, comfort, portability and safety features. 
We understand it can be overwhelming to find what best suits your needs on the water, so we've gathered some of the best family kayaks on the market today and frequently asked kayaking questions. Keep reading to get yourself one step closer to hitting the water!
Comparison Chart
425 Pound Weight Capacity
550 Pound Weight Capacity
650 Pound Weight Capacity
475 Pound Weight Capacity
500 Pound Weight Capacity
2 Paddles, Removable Seats & Foot Pump
Contoured Poly Seats & Removeable 3rd Child Seat
Molded Handles & Foot Wells
Skeg Tracking Fin, Aluminum Ribs, Multi-layer Construction
2 Skegs, Designed For Class III Whitewater
Easy-grip Thigh Pads, Glove Box Hatch, Deck Bungee
Ditty Trays, Shock Cord Straps & Padded Backrests
6 Month Return Option, 3 Year Warranty
425 Pound Weight Capacity
Molded Handles & Foot Wells
550 Pound Weight Capacity
Skeg Tracking Fin, Aluminum Ribs, Multi-layer Construction
650 Pound Weight Capacity
2 Paddles, Removable Seats & Foot Pump
2 Skegs, Designed For Class III Whitewater
6 Month Return Option, 3 Year Warranty
475 Pound Weight Capacity
Contoured Poly Seats & Removeable 3rd Child Seat
Easy-grip Thigh Pads, Glove Box Hatch, Deck Bungee
500 Pound Weight Capacity
Ditty Trays, Shock Cord Straps & Padded Backrests
Best Kayaks for Families Reviewed
1. Ocean Kayak 12-Feet Malibu Two Tandem Sit-On-Top Recreational Kayak 
Review
The Ocean Kayak 12-Feet Malibu Two Tandem Kayak can hold up to 425 pounds, and has plenty of room for two adults and a child. It has three paddling positions so that it can be used by one, two, or three people at the same time. Overlapping molded-in foot wells allow everyone to use the kayak in comfort and safety. The two comfort-plus seats, molded-in handles, and side carry handles provide extra comfort and versatility, no matter how long or short your legs may be.
Even better, the design of the hull and deck of the Ocean Kayak 12-Feet Malibu Two Tandem Kayak are designed for easy stacking, for compact storage and transportation if you need more than one for a growing family. It comes in three colors: Yellow, Envy, and a two-tone Sunrise color.
It is more stable and versatile than other sit-on-top kayaks and has bow and stern carry handles, gear straps, and a skid plate so everything stays easy, safe, and secure. Ocean Kayaks are known for their durability, and the 12-Feet Malibu Two Tandem will last for years with proper care.
2. Advanced Elements AdvancedFrame Convertible Inflatable Kayak 
Review
For a tandem kayak without the extra weight, the Advanced Elements AdvancedFrame Convertible Inflatable Kayak is a boat with a capacity of up to 550 pounds. It collapses down into a bag for the most convenient portability possible, while when inflated, the built-in aluminum ribs define the bow and stern for improved tracking. Three layers of material provide sturdy puncture resistance for safety, and it has three paddle positions for both solo or tandem kayaking.
When folded, the Advanced Elements AdvancedFrame Convertible Inflatable Kayak weighs 52 pounds and is just 35 x 21 x 12 inches. It is pre-assembled, so you just unfold it, inflate it, and attach the supportive, adjustable padded seats. It has an integrated pressure relief valve, molded low-profile rubber handles, reinforced seams in rip-stop fabric, a skeg tracking fin, and six chambers. D-ring tie-downs and deck lacing provide easy options for gear and transporting the kayak.
For an additional purchase, you can take advantage of AdvancedFrame's different deck configurations and make the most of this convertible kayak, so you can have the open, closed, or tandem decks that suit you best.
3. Sea Eagle Inflatable Sport Kayak
Review
An inflatable kayak is a great option for anyone who loves to kayak, but doesn't have the space to store a solid frame kayak. Even though this kayak can easily hold multiple people, it only weighs 26 pounds, which makes it perfect for a single person to handle on their own without much difficulty.
This kayak comes as part of a set, which is great for anyone who doesn't have kayaking accessories. It ships with two paddles, two removable seats, a carry bag, and a foot pump. Thanks to the five valves designed for both inflation and deflation, the foot pump can easily pump up this kayak in a short period of time, allowing you to get out on the water as fast as possible.
The hull is designed to resist the corrosive effects of saltwater, which makes this a great kayak not only for use in rivers and lakes, but also out on the ocean. The hull is made from PolyKrylar, which can also resist puncture and damage from dogs getting in and out of the boat. Kayakers can finally bring their furry friend along with them without worrying about nails puncturing the hull.
The grab line on the bow and stern makes it easy for a single person to control the kayak and get it in and out of the water. Additionally, it boasts a self-bailing drain valve, making it easy to keep water out of the kayak in choppy or rough conditions.
4. Old Town Canoes and Kayaks Dirigo Tandem Plus Recreational Double Kayak
Review - A Premium Kayak for Families
One of the main benefits in opting for this durable kayak is its ultimate lightweight design, which allows even an average user to easily paddle and control the kayak without problems. Thanks to the aerodynamic shape of the kayak, it easily tracks and can be paddled quickly, allowing for a lot of speed in the water.
It's much more rigid than other kayaks on the market, but the seats still offer ultimate comfort. Thanks to the thigh pads in the kayak, which offer easy-grip and security, users will feel like they have complete control while paddling. Additionally, the stable hull ensures that the kayak doesn't feel flimsy or like it will tip, resulting in a responsive kayak that is easy to maneuver through tight spaces in the water.
The 475-pound load capacity means that not only can two people easily fit in the kayak, but they can bring lots of gear with them without worrying about the weight limit. The non-confining openings are great for kayakers who want a little extra freedom and movement when on the water.
This kayak also features a removable child seat which can be replaced with ease when a small child is going to be joining an adult on the adventure. The tandem design allows the adult to easily control the kayak while keeping an eye on the child and ensuring that they don't tip or lean over in the kayak.
5. Lifetime 10 Foot, Two Person Tandem Sit-on Kayak with Padded Backrests 
Review 
The Lifetime 10 Foot, Two Person Tandem Sit-on Kayak is a great choice for a small family. Although it's just 10 feet long, it holds an impressive 500 pounds, and can be used singly or tandem. It has a lightweight design with molded front, and rear carry handles for easy transport. The built-in soft backrests support you in comfort, and the high and dry seating keeps you dry. The tunnel hull design provides excellent stability and tracking, and it's almost impossible to tip over.
It comes in yellow or green, and two 2-piece sports paddles are included with the kayak. While it may not be as fast or as sleek as many other kayaks on the market, that's not what you choose this kayak for. You invest in this product because it's a safe and well constructed kayak that can easily be used by the whole family. If you're looking for safety and stability, this is a top kayak.
Frequently Asked Questions

Do you have the desire to load up your kayaks and spend the day at your favorite watering hole with friends and family? As kayaking takes off as one of the more popular outdoor activities, many families are taking on this adventure. Kayaks can be seen in the different bodies of water in communities all around the world, whether they are taking an afternoon stroll on the river or paddling on the rougher waters downstream. Local and state parks are often renting out kayak tours for locals and visitors to introduce them to the watercraft and the benefit it provides on the water. 
Because of this excessive presence, many of these families have decided to seek out their own kayaks for their fresh and saltwater adventures. These adventures create a bonding experience between those taking on the water and a quality workout for all skill levels. Kayaks come in a variety of sizes and features, and i when choosing a family kayak, it is important to know exactly what you are looking for and your goals on the water. 
What Are The Most Common Types Of Kayaks?
A kayak can be used for a number of different reasons. Whether just for a leisurely ride on the river, sport racing, or tackling rapids, the design of the kayak is critical to how it will function in the water.
Whitewater Kayaks
Touring Kayaks
Recreational Kayaks
For families that are just getting started in kayaking, and taking things at a beginner level, recreational kayaks are the most recommended options on the market today. These kayaks are designed to assist those who are learning to maneuver this type of watercraft.
The touring kayaks are designed for the longer trips where kayakers will engage the wilderness for several hours at a time, usually on river tours. For those who like to spend long afternoons on the water, this may be the right kayak to consider. 
The whitewater kayaks are often reserved for those who are the most experienced on the water. These kayaks have a design that allows kayakers to manipulate the vessel to fit their direction on both rough and calm waters.
Why Do Kayaks Have Different Designs?
The answer is specifically based upon the experience of the kayaker, and where they'll be kayaking. For example, the design of the whitewater kayaks is not appropriate for a wilderness tour. The whitewater kayak is not designed to stay in a straight line like touring kayaks. When a kayak is longer in design, it is meant to be directed in a straight line consistently, which aligns with the purpose of the touring kayak. These kayaks are also much harder to turn, so taking them on a rapids adventure may prove to be very difficult and unpleasant.
The length of a kayak is important for the kayaker. For those who are just starting out, the longer the kayak, the easier they are to paddle and can reach distances faster, as they pick up speed traveling in a straight line. They are also able to carry more equipment. Those who enjoy fishing while on their kayaks tend to favor those with longer designs due to their performance, balance, and stability in the calming waters.
The wider the kayak is, the easier it is to turn on the water. However, they are harder to keep in a straight line, requiring more paddling from the kayaker. They are easier to maneuver in faster water speeds, which is why they are found more commonly on whitewater rapids tours. 
Should I Purchase A Solo or Tandem Kayak?
A solo kayak includes room for one person, while a tandem can either hold two adults or one adult and two small children. Families often migrate immediately to the tandem option as a way to kayak with their spouse or children. It is important to remember that even as a family, a tandem kayak is much longer than a solo kayak, and is much more difficult to turn and maneuver. Should the tandem kayak be used for an adult and two children, the adult should be physically able to paddle more profusely in tandem than in a solo kayak as it will require constant paddling. 
Solo kayaks are much easier to paddle and manage on the water, so many families find themselves purchasing several solo kayaks for their family. For families that are just beginning, solo kayaks are often encouraged. They allow you and your spouse to learn the basics of paddling, as well as build your stamina for the sport.
Is There A Size Difference In Kayaks?
Before your family makes the investment in a kayak or kayaks, make sure that you are choosing the appropriate size kayak for your excursion. Once you have decided on solo, tandem, or both, depending on the size of your family, you should ensure that you are comfortable while riding and steering. Kayaks come in both youth and adult sizes, and depending on the type of kayak, the weight limits can vary and should be considered prior to purchasing. These sizes only have enough room for so much equipment and the kayaker, so it is important to purchase them with gear and body in mind.
Are All Kayaks Symmetrical?
No. However, for those beginning to kayak, it is very important to begin with a symmetrical kayak. This is essential to the balance and sustainability of the kayak, that each vessel be symmetrical from the front end to the back end. Even in tandem kayaks, the hulls are equal in size at each end, with the seats being centered. If the paddler is centered in the kayak, they have the ability to properly manage the watercraft and maneuver it than if they were sitting farther back or closer to the front. This symmetry is why those who are paddling on tandem kayaks should keep their paddling in sync and balanced in order to paddle straight ahead. The asymmetrical kayaks have the ability to waver on the water and require a more experienced paddler. 
The Verdict
When kayaking with kids and pets, safety is the most important thing. For that reason, our No. 1 recommendation for those with small children and young pets is the Lifetime 10 Foot Tandem Sit-On Kayak. It isn't as fast or sleek as other kayaks on the market, doesn't always track well, and some don't like the exaggerated "banana boat" shape, but it's virtually impossible to tip over and extremely safe for the whole family. It's a great way to have fun, and have a relaxed and safe water outing- even with young children!
For those with older children or pets, the Ocean Kayak Malibu Tandem is also a great choice. It has a good weight rating, excellent handling, and is perfect for two adults and a child or a pet, even if you're looking to go ocean kayaking and handle some waves. Kayaking is a spectacular family-friendly activity, whether it's just exploring and playing, or fishing and relaxing, and these kayaks are a great way to do it together safely.
Are you interested in learning more about kayaking with your loved ones? Check out the
best trailers
to haul your new kayak, the
best paddles
and the
best places to kayak in the United States
!
---
For more of our top kayaking gear recommendations, please visit the following articles.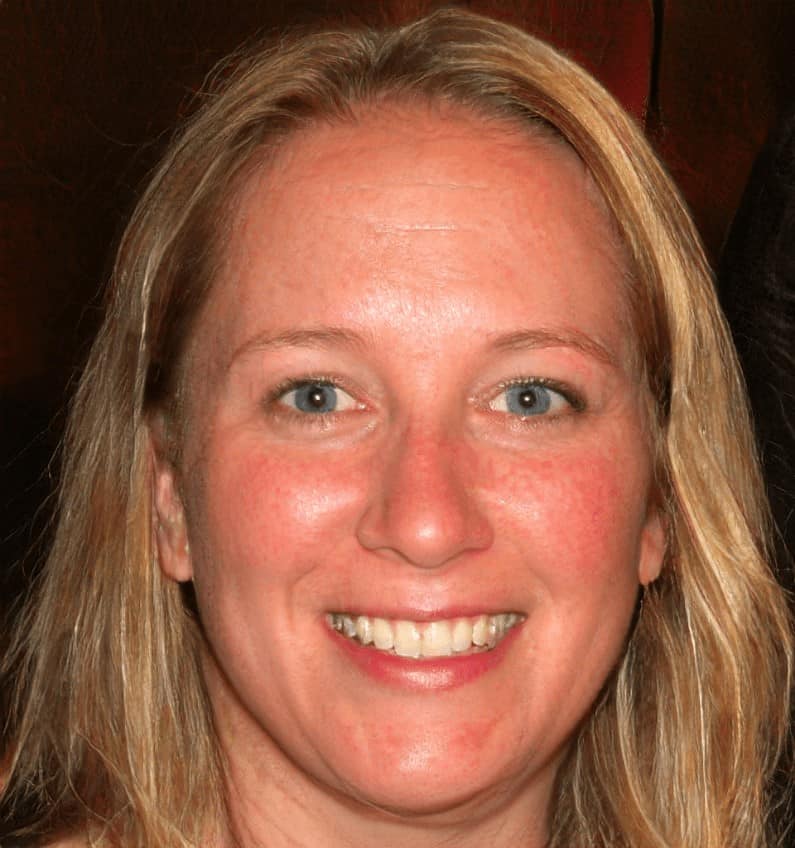 Megan Jones leads the editorial staff of Seaside Planet. They are a multidisciplinary team of outdoor adventurers, water sports lovers, and passionate beach goers. You can learn more about Meg and the rest of the editorial team here.