Kayaking with kids tops the chart for a fun family adventure on the water. This exciting water sport both introduces young minds to lush marine worlds, and allows your family a fantastic opportunity to connect with nature and with each other. 
Kayaking is a relatively easy water sport to learn, even for beginners, while over time providing a wide variety of experiences and challenges for every level of paddler.  Kayaking with your children exposes them to the many wonders of nature, provides a unique bonding experience for your family, and produces both physical and mental health benefits.
So, what do you need to consider and know before you head out on the water to kayak with your kids? Here we've gathered everything you'll need to know for a kayaking trip you'll never forget:
Plan and Prepare
There are a variety of factors to consider when planning a kayaking trip, especially if you intend to bring along a child.  The last thing you are going to want is to get out on the water and realize that you are faced with an unexpected and/or dangerous situation.  
Obviously things are going to happen, which you did not anticipate but you are going to want to minimize the chances for this happening.  As the parent or adult in charge, it is your responsibility and you will want to be prepared for all circumstances.  A few issues you are going to want to plan for include:
First and foremost, unless you are an experienced kayaker you should not take a toddler on the water.
A good rule of thumb for taking children kayaking is one adult for each toddler, young child or inexperienced young paddler.
Your location for kayaking should have calm waters: minimal currents and in relatively mild weather conditions.
Initial kayaking trips should be planned for small, protected bodies of water: slow streams or rivers, lakes, bays or ponds.
As you and your child gain experience kayaking together other locations and destinations can be sought out.  This provides a variety of experiences, as long as you study prior to your trip the currents, tides, environment, boat traffic and other factors with a new location.
Calculating in your trip stops for bathroom breaks, rehydrating, snacks or lunch, stretching and activities (going for a swim, exploring surroundings, etc.) along the way.
If you are renting your kayak(s), know the contact number(s), hours and location of the rental business.
Have a first aid kit and supplies.
Have information for emergency contacts and someone who can be available to assist you should the need arise.
Take a conservative approach when planning for the length of your kayaking trip.  An initial outing of 30 minutes to an hour is ideal. For toddlers just a short paddle or sitting on the edge of the water in a kayak can be sufficient. 
When planning for a trip of longer duration consider the following: 

How familiar you are with the location and body of water.
Experience level of all paddlers.
Age level and attention spans.
Swimming skill levels.
Physical strength and endurance.
Skills, abilities and athleticism

Factor in the time of day you will be kayaking. Consider heading out in the morning, while temperatures are cooler and to avoid the midday sun, energy levels are higher, and prior to any rest times (naps) that a child may require.
A few other items that we will cover in more detail are:

Length of your trip.
Type of kayak.
Safety.
Paddling techniques.
Where to go kayaking.
What to bring along
Activities
Planning for the unexpected
Please note this is just a basic overview and is not an all inclusive list for planning.  Your individual circumstances and needs will dictate a more specific or detailed set of guidelines. We recommend developing a checklist that you can modify over time that will make future trips easier to plan for and ensure you have what you need for the safety and enjoyment of everyone.  
Trip Length and Type of Outing
In the previous section we covered how long an initial kayak outing should be ideally. The following are a few items to think about to make the activity special and engaging for your child:  
Involve your child in the discussions about your kayak outing.  This gives them some ownership and builds some excitement.  
Do your due diligence and research your trip.  You should be able to access guidebooks, maps, pictures/videos of the habitat, charts of currents or tides and other special features of your trip.  This can be a great educational experience, as well as exposure to potential areas of interest.
Personalize your plans and trip to accommodate your child's interests.
Involve them in the preparation, packing and organization of the trip.
Make sure to take pictures and keep mementos from the trip.
For a longer outing, an all day outing or an extended trip, the following are some additional considerations:
Longer or extended trips will require more planning, gear, precautions and preparation.
What is the intent of your outing?  If you are just planning to be out on the water and get a little exercise for a few hours, minimal planning (water, snacks, etc.) is required.  An all day outing or extended trip will require significantly more prep and planning.  
Longer trips need to include planning for bathroom breaks, rest periods, hydration, food, additional activities (swimming, fishing, exploring) and alternative activities should conditions or circumstances warrant such.  
Extending the length of an outing to a longer trip should be done in a gradual fashion over several kayak outings.  
The health, conditioning, physical abilities, interest levels and intended purposes will need to be factored into determining the length of a trip.
Kayaking is a water sport that provides a wide range of potential types of things to do.  The following are just a few of the many options:
Fun and recreation.
Workout and physical fitness.
Touring.
Racing.
Exploring.
Fishing.
Group or family outings.
Kayaking and camping.
Whitewater kayaking.
Surf kayaking.
Scuba Diving or Snorkeling.
The things you can do with a kayak is almost limitless, making it such a great water sport to introduce your young child to early on in their lives.
Kayak Types
Kayaking has evolved in a way that has resulted in a wide range of types and styles of kayaks.  Your choices vary from recreational kayaks (typically found at rental shops) that are intended for safe bodies of water and are usually wider and more stable, to sea kayaks used on the ocean or large bodies of water and come with 2 sealed bulkheads, to whitewater kayaks that are intended for running rapids and are smaller and more maneuverable.  
For the purpose of this article we'll narrow the focus to kayaks intended for having your kids join you on the water.  If your intent is to involve kids in your kayaking adventures, it should guide and impact your purchasing and/or rental decisions.  An individual's experience, size, age, and skills should factor into your research and decision-making.
The following are some areas and considerations to help you narrow your process of finding the right kayak for your individual circumstances:
​Sit-on-top Kayak 
With a focus on the child's paddling skills, abilities and coordination should be a primary consideration.  If your child is inexperienced or expresses anxiety or concern for potentially tipping over in the kayak, you will want to look for a more stable option.  A few of the benefits of a sit-on-top kayak are the following:
Typically have a wider and more stable body.
More focused towards recreational activities.
Presents fewer obstructions that can potentially impede a young person's ability to paddle.
There is no cavity so it will not fill with water.
If flipped or hit by a wave, water quickly drains through scupper holes.
Ease of entrance and exit from the kayak.  Ideal for playing in shallower water, kids can jump on and off to easily go for a swim.
Not ideal or recommended for being exposed to the elements or great distances from shore.
Higher center of gravity.
Sit-inside Kayak
For young people who are more skilled, confident or experienced a sit-inside kayak may be something to consider.  Some points relative to a sit-inside kayak:
Can make kids feel more secure by being able to sit in a cockpit.
Avoid kayaks that will be too long or wide for a young child to perform their paddle stroke.
Great for kayaking in cooler water and weather conditions.
Good choice for those who want to stay dry while paddling.
Intended use is more for covering distances rather than for recreational purposes.
Much lower center of gravity, providing more stability, allowing a paddler to lean the kayak to the side for more efficient turning and paddling, while remaining upright in rougher waters.
Single or Tandem Kayak
Your child's age, skill level, experience and confidence should direct whether you go with a beginners kayak for them to manage on their own or a tandem kayak where they assist with the paddling or just ride along.  
If your decision is to go with a tandem kayak, you have some flexibility in how to involve your young person:
Child sits in the front seat, while you handle the steering from the back.
Child sits in the center compartment and simply rides along (a great way to introduce a young child to kayaking).
Some sit-on-top kayaks will comfortably seat a couple adults, while placing the child in the middle.
There are also kayaks designed for holding 3 people you may want to consider.  
Water Conditions
Sit-on-top kayaks are great for paddling with kids on warm water, as they easily allow for jumping off for a swim or splashing some water to cool down.  However in cooler waters, staying dry and warm become much more important.
If you plan to be paddling in colder waters a decked kayak with a spray skirt would be optimal.  A sit-in kayak provides a level of protection from the elements (water and wind) where a sit-on-top provides more exposure.
If your plan is to kayak exclusively in warm water locations in calmer waters, a sit-on-top kayak is a good option, which opens up the choices you have for a kayak.  
Another option is an inflatable kayak, allowing you to avoid needing a carrier to transport your kayak and makes storing much easier. 
Paddle
Choosing the correct paddle, especially for a young person is an important consideration.  Each person in your kayak needs a paddle that is comfortable and compatible for their individual size.  A few factors to consider when choosing the right paddle for a child:
Standard kayak paddles typically have a little wider handle diameter, which is not ideal for a young person.
Choosing a paddle specifically designed for children is your best bet.  These paddles are thinner and lighter, with smaller blades.  
The right paddle for your child will allow them to have more success and maintain their energy level.  
If a paddle is too long for your child or is too heavy it's likely to discourage the young person and make for a negative experience.
Kayak paddles for kids are shorter to accommodate the length of their arms, skinner for smaller hands, and lighter weight to fit the skill and strength levels of young people.  
Look for a paddle that allows the child to easily dip the blade into the water, while avoiding the shaft becoming submerged.
A good idea is to ensure the paddle you purchase floats.  Not all paddles will float and kids will drop their paddles.  An alternative is to attach floats to the paddle.
The ideal place for children to be positioned in a tandem kayak is in the front seat or between two adults.  Doing so allows you to control the kayak, while keeping a watchful eye on your child. In a tandem and/or singly kayak, smaller children can be positioned between an adult's legs.  
A few basic expectations for your child while kayaking:
There is no jumping in or out of the kayak without your permission or direction.
The child needs to be alert and aware of the positioning of their paddle.  Remind them of the potential for striking you or an obstacle (tree limbs, other boaters) if they fail to appropriately position their paddle.
Paddles are only for the purpose of paddling.  Avoid modeling or allowing splashing others, pushing off the bottom or shore, or for balance getting in or out of the kayak.
Life jackets are required by law when kayaking.
Do not stand or lean while in the kayak.
A couple of safety gear items all young people should be introduced to are:
Personal Floatation Device (PFD): Of utmost importance is the safety of you and your child.  Because a kayak is considered a watercraft, all occupants of the kayak must have a PFD or life vest.  A PFD that fits your child appropriately is a must. Do not use a PFD intended for an adult on a child.  If an emergency should arise, an oversized PFD will not keep a child's head above water. Look for PFDs specifically designed for young people.  
Paddle Floats: A nice safety option to consider is a paddle float. A float is designed to be placed over the paddle blade, which allows you to use the paddle as an outrigger.  This greatly simplifies your ability to get back into your kayak should you tip over.
 Kayak Lines: A tow line for each kayak is a wise idea.  Do not ever tie a child to the kayak. A tow line is intended to provide assistance during an emergency.
Paddling Techniques
When introducing your child to kayaking and teaching them how to paddle, it is important to remain patient and start slowly.  Start with the basics (hand positioning, relaxed grip, forward stroke) advancing only once your child demonstrates a level of success and confidence (reverse stroke, sweep stroke).  
Remain in close proximity when your child is first learning to kayak on their own.  You may even want to consider using a tow rope for a period of time, especially if your child tires during your outing.  
As with the acquisition of any new skills, practice, practice and practice some more.  Teaching the proper techniques on the front end will make for a more enjoyable experience and a more skilled young kayaker.  Do not neglect to point out the importance of good posture, paddle entry angle (45 degrees), pull back stroke (even with body, then reach with opposite blade, repeat) and to utilize additional instructional materials/videos (great stuff on the internet for free). 
Where to Kayak
If your child has never been out in a kayak or is relatively inexperienced, it's important that they are introduced to the sport in calm waters (lake or calm river).  You will also want a location that allows for easy entry and exit from the kayak (flat, level, shallow, beach area).  
Avoid any fast flowing water or currents, stay close to shore or your entry point for your initial outings.  The weather conditions should be such that there is no wind or very little wind, no waves, the shoreline is in easy reach, and that you paddle in the direction of any current or wind to make the return trip easier.  The goal when introducing your child to kayaking is to provide circumstances that allow for them to build confidence and skills on the water.  
What to Bring Along
The basics for any kayaking trip are water to keep hydrated, food and/or snacks, sun protection (rash guard shirts are a good idea), additional clothing (if your child gets wet or cold) to include a hat and any personal items needed. For a more detailed guide, check out this article. 
Adventure Activities
You may also want to plan some adventure activities like collecting shells or exploring nature.  Kayaking with young people can be a blast but remember their attention spans are shorter than an adults.  Providing some structure, along with some down time to play, while maintaining a safe environment will make for some special memories.  
A few simple tips:
Take a more leisurely pace and always stay in close proximity (never out of sight and always able to hear you call).
Kids are always watching the adults.  Model appropriate, safe behavior and paddling techniques.
Establish and review rules and expectations (no standing in kayak, stay close, no splashing with your paddle).
Give the child ownership in planning, preparing and leading during the outing.  Give them a reasonable amount of responsibility to build their confidence and to heighten their interest level.
Ultimately, every kayaking adventure should be fun, enjoyable and memorable.  Take time to enjoy your surroundings. Be sure to take breaks for rest and for the bathroom.  Be sure to observe your young paddler and provide positive support and reinforcement for how they are doing.  
Prepare for the Unexpected
No matter how much planning and preparation you do prior to your trip, eventually something is going to come up that you did not anticipate.  Remember, your child is watching and learning. Things will happen and you will get through it, take a breath and just go with it.  
Kayaking is a great time to talk and get to know each other better and to build an even stronger relationship.  Do not miss this opportunity. Get a little crazy, at the appropriate time and under the appropriate circumstances; sing a song, tell a joke, play follow the leader, pull your paddle up and take a float, pull over and take a swim, play a game or just relax and enjoy the scenery.  
A nice touch that will add to the experience, is that after a trip out on the water, do something special.  Stop for an ice cream treat or grab lunch. This can be a great time to hear how the day went and what the next adventure might look like.  
​Final Thoughts

Kayaking with your child is a great experience and one they are sure to remember for the rest of their lives.  Your interest in kayaking may be for very different reasons than your child, and that's ok. Just being out on the water and having your undivided attention may be very meaningful for your child.  Your child may want to collect items or explore areas or do something other than simply kayaking.  
Your goal in taking a young person out kayaking should be to have a positive, enjoyable and fun day on the water.  As long as you are not exposing yourself or your child to any dangers, be flexible and know you are creating an experience you ultimately want your child to savor as a favorite memory.  
We hope this article was helpful in planning for taking a child on a kayak outing.  Let us know, in the comments section how your trip goes and any other ideas or tips you might have for kayaking with kids!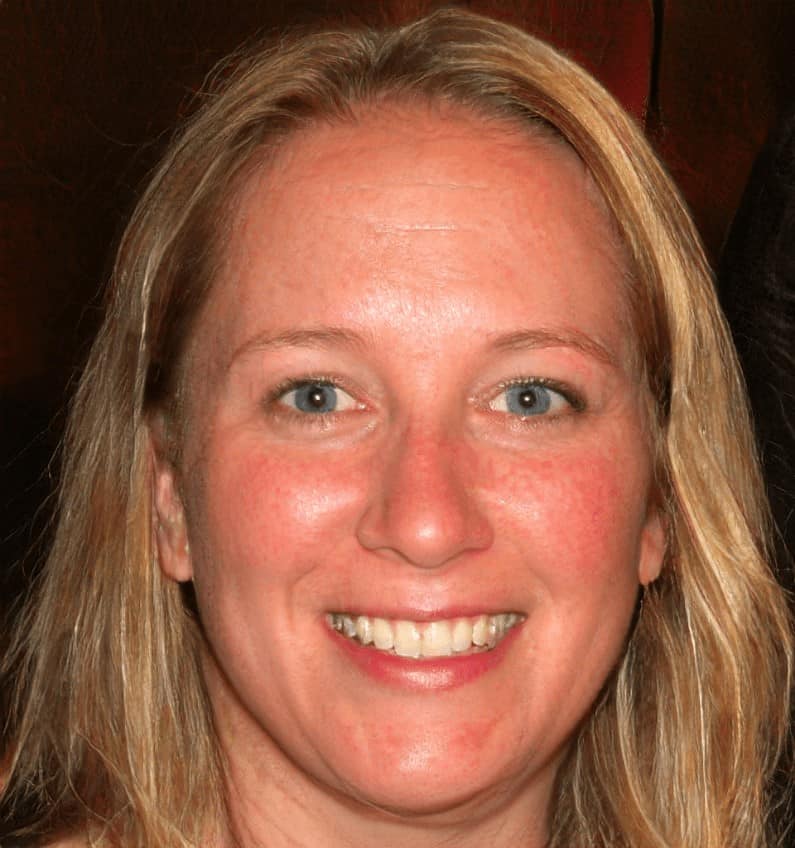 Megan Jones leads the editorial staff of Seaside Planet. They are a multidisciplinary team of outdoor adventurers, water sports lovers, and passionate beach goers. You can learn more about Meg and the rest of the editorial team here.