You love outdoor adventures and you love your dog, so combining the two just seems like the natural and smart thing to do. Taking your pup along on a camping trip is only going to make for a more enjoyable, relaxing and memorable experience.
Having our four-legged friends along provides our pups with a stimulating and engaging activity to explore new areas, smells and nature. This also provides us with the opportunity to interact with and watch our dogs in this setting, reminding us to reflect and absorb life's simple pleasures and what is truly important in our lives.
With a little planning and research, we can create the circumstances for a relaxing, rejuvenating and special adventure with our dogs. The following information is provided to assist you in preparing for how to take your dog camping with you.
Important Considerations for Camping with Your Dog
Any time you are off the beaten path, exploring nature, there is a certain level of risk and potential for problems to arise. Bringing our dog along increases the need to be aware and prepared to ensure our pup's and our own safety. It is your responsibility to be aware and manage the situation, as well as, train our dog, for the camping adventure.
Before heading just simply heading out to go camping with your dog there are some important considerations and planning you should do to ensure an enjoyable adventure.
Research Camping Sites/Areas
Consult your veterinarian regarding your dog's health for the experience.
Make sure your dog is properly vaccinated.
Plan appropriately for your dogs personal needs and the amount of activity they are able to participate in.
Provide the appropriate training for the environment, conditions and situations you will be encountering.
Make sure you have planned and packed sufficient essential supplies (food, water, etc.)
First Aid Kit for your dog.
Research Camping Sites/Areas
Do your research prior to heading out to ensure that dogs are allowed at the site and areas you intend to be camping. You will need to know any rules, regulations, restrictions or laws that are in effect. The following are some general tips and guidelines:
Dog Friendly Sites: In doing your research you can consult sites like BringFido or The Dryt for potential dog friendly dog camping sites.
Keep your dog on leash: You and your dog are experiencing a new environment. Your pup will obviously be very stimulated by the new smells and surroundings. Be respectful of other campers, other dogs and any wildlife by keeping your dog close and on leash. If your dog is well trained and after a period of acclimating you may consider having your dog off leash but be considerate of others and the conditions. If you're looking to train your dog, in advance of a camping adventure, consider using clicker training.
Know the environment: Be aware of the surrounding area to protect your dog from any wildlife and/or plant life that could harm your dog.
Freedom: If you are seeking more freedom for your dog and are comfortable and confident your dog can safely manage in a less restrictive environment, you may want to consider venturing further into the backcountry. State and National Park Campgrounds typically have more regulations and restrictions. You may want to consider researching for less restricted camping sites with the Bureau of Land Management.
Consult Your Veterinarian
Consulting with your veterinarian prior to a camping trip, especially if you will be doing any strenuous activities like hiking or swimming, is wise and may prevent unnecessary issues from arising. We would recommend considering a thorough physical exam for the following reasons:
Identify any preexisting conditions that may hinder or negatively impact your pup's experience.
Check your dog's overall health. 
Ensure all vaccinations are current.
Ensure preventive medications are current, including flea, tick and heartworm prevention. 
Obtain any medications your dog may require to ensure you don't run out, away from home.
Consider having your veterinarian microchip your dog in case you are separated while camping. 
Dog's Physical Conditioning
Dogs just like humans have different physical abilities, limitations and attributes. Take into consideration your dog's capabilities and physical condition in relation to the types of activity your adventure will involve. The following are some of the factors to consider:
Age: Different stages of life bring differing levels of physical strengths, abilities and physical shape your dog is in.
Excitement and Energy Level: This is a new and exciting adventure for you and your pup. Don't over do it and schedule in rest periods to avoid injuring or harming your pup by over exerting them. This is your responsibility to monitor and manage.
Physical Strength: Different dog breeds have different muscle mass and strength. You know your dog, so give consideration to the situations you will be experiencing and consult your vet if you have questions.
Limits: Watching your dog and seeing the excitement can lead us to believe they have unlimited energy reserves. Our dogs are just like us and they have limits and it's our responsibility to be aware and regulate the circumstances. Be aware and keep an eye on your dog's energy levels, especially as they get older.  
Know the Signs:
Part of knowing your dog's limits are understanding the common signs of fatigue and dehydration, which are whitening of the tongue or gums, heavy panting (dogs don't sweat they cool down by panting), slowing pace and possibly even vomiting. Some of these signs will be immediate, while others onset will occur later. 
Routinely check your dog for any signs of discomfort, limping or soreness. Also, check for any scrapes or scratches, as well as any little critters (ticks) that may be on your dog. 
Preparation: Prepare your dog for the adventure by conditioning them prior to the trip. Taking measured steps, like doing an overnight in the backyard or for a shorter outing, building towards more challenging experiences is a wise approach. This will allow you and your pup to be better prepared and aware of the circumstances you will be experiencing.
Any preparation should also include teaching them a skillset they know and can perform for the activities you intend to be doing. Reliable commands to avoid dangers, such as, "leave it" if you encounter ant hills, snakes, or other wildlife during your outing. Basic commands including the following, "come, wait, place, heel and stay" should be mastered.
The training can extend to specific skills that may be necessary relative to the outdoor activities you will be engaging in while camping. For example, if you will be near water and plan to be kayaking or paddleboarding, making sure you dog is able to swim will be critical. 
Essential Supplies and Gear
Any camping trip will require that you pack for your dog to ensure you have the basic necessities.
Water: This may seem obvious but making sure you and your pup stay appropriately hydrated is crucial. If you won't have access to a reliable source of water that can be safely used, you will need to pack water. Do not let your dog drink standing water or salt water.
Food: Calculate the amount of food your dog eats daily and plan to bring along more, especially if your dog will be more active and exerting a lot of energy. Pack the food in sealable plastic bags. Keep the food sealed at all times until you feed your dog and do not leave any laying around your site. 
Since this is a unique and new adventure, part of the trip will be a learning process for you and your dog. Treats to reward good behavior and to provide additional nourishment or stimulation is a good idea.
Bowls: Bring along travel, collapsible food and water bowls. A nice option is a bowl with a carabiner, so I can clip it to a backpack and have it at the ready for a water break. 
Dog Bed: Although maybe not considered essential, we would argue the importance of having an established "place" for your dog to rest and to "stay" while in camp. The bed will also provide a comfortable resting area and place to sleep if your dog is not sleeping with you. 
A quality camping dog bed or pad will be water resistant, compact, foldable for transporting, easy to clean and lightweight. It is also nice if you can find a bed that offers additional warmth if the conditions warrant it or cooling if camping in warmer conditions.
First Aid Kit: Things will happen and having a first aid kit specifically for your dog is a good idea. A normal first aid kit can be your starting point and then by adding a few additional things to accommodate your dog's needs in an emergency should suffice. Additional items to include:

Iodine for cleaning scratches, cuts or a wound.
Paw Wax for protecting dry or worn paw pads.
Tick Remover
Liquid Bandages for treating minor, clean and uninfected cuts and abrasions. They are also suitable for allergies and 'hot spots'.
Bandana or Clean Tube Sock are versatile for use on injuries.
Additional Gear
Experienced campers who bring along their pups will tell you they have a bin or duffel bag for their dogs camping gear. The following is a list of items to consider including in your pups camping gear accessories:
Tent: Some individuals will choose to have a separate tent for their dog, however this is not what we are suggesting. A tent that takes into consideration that your pup will be part of the outing should be considered. A tent with two entry points and double vestibules provide flexibility and separation areas for gear and for down or rest periods for your dog. The option of two vestibules provides additional room and should you have a dog that enjoys cooler conditions you could use the area for sleeping with mesh window areas open.
Plan for rain. We all hope for ideal weather conditions when we're camping but if you camp enough, eventually you will get rained on. A tent that provides a dry, cozy place for you, your dog and gear is important. 
Dog Brush: You and your dog will be experiencing nature and part of that is a habitat that will have your dog's fur gathering burrs, leaves, and a variety of debri. For your dog's health and comfort brushing their fur daily is a good idea.
Toys: An entertained and tired dog, makes for happy campers, dog included. There will be times you are relaxing around a campfire or sitting and enjoying nature. Toys for your dog to be entertained and/or play with are important. Your dog's favorite toys should be included along with other toys like a kong with treats, a chew bone, frisbee or ball, all will entertain and ease any anxieties and feel more comfortable away from home.
Waste Bags: Part of good camping etiquette is to leave-no-trace behind. Be considerate of others by picking up and removing your dog's waste. Bacteria and parasites are transferred between animals via their waste. Using waste bags is not only good camping but is good dog etiquette. 
Dog Hiking Pack: Your pup seeks to be part of the pack and by letting them carry their own gear is a great way to give them a job and responsibility within the pack. When you venture out for a hike or to explore, your dog can carry along items like water, food/treats and a portable water bowl in a dog pack for hiking.
Collar: A collar serves a variety of purposes when you are camping including securing your dog, a means of identification if you are separated, and a measure of security and safety.  Because you will be exposed to the environment and weather conditions a waterproof collar is ideal that also is a bright neon color and/or has reflective materials to make your dog easily visible. You could also consider a collar that glows for making your dog visible at night.
Harness: If you will be hiking or adventuring out into nature a harness for additional security and support for your dog is a good idea.
Leash: Even if you don't use a leash or feel you won't need one you are in an unpredictable environment and won't know when a leash may come in handy. As the old rule goes, "better safe than sorry."  A side note, never use a leash to secure a dog or leave a dog alone at the campsite. Your dog is your companion while camping and should be with you at all times. 
Other Items: A few other items you may want to consider including in your dog's gear pack include:
Dog Shoes: for long hikes on rougher terrain.
Personal Floatation Device: if you'll be venturing out into bodies of water. 
Fold-up Blanket in the case your dog gets cold or injured.
Folding Multi-purpose Tool, for extracting porcupine quills or fixing a damaged gear.
Dog Tag Light: water-resistant LED light to see your dog at night.
Dog Sleeping Bag for colder temperatures.
Tracking Device, if your dog isn't microchipped, a tag with a transmitter if you become separated.
Dog Jacket for colder conditions.
Identification Tag on your dog's collar.
Portable Dog Cot for an older dog who has joint issues or arthritis or colder conditions, keeps your pup off uneven, hard, wet and cold ground.
Cooling Pad in the heat of the summer will provide a cool rest area.
Cooling Vest for keeping your pup cool.
Microfiber Dog Towel or Grooming Wipes for cleaning your dog off. 
Frequently Asked Questions
How to keep a dog warm while camping?
Even though our pups have a fur coat, sometimes conditions are such that they will get cold and need support to stay warm and comfortable. There are several measures you can take to keep your dog warm while you are camping in colder conditions including:
Obviously, a quality tent will keep some of the elements from making you and your dog colder.
Dog Sleeping Bags are a great option for resting and sleeping. There are several products that are specifically designed for camping.
An additional cozy, warm blanket for another layer for warmth.
Have your pup sleep with you in your sleeping bag to share body heat.
Dog Jacket or Coat for an additional layer of warmth.
Hot Water Bottle if you have the ability to heat water.
Food and making sure your dog is getting adequate nourishment. Colder temperatures burn more calories, requiring additional food intake.
Portable Dog Cot will raise your pup off the cold, hard ground.
If your pup is cold to the touch, is curling up and shivering, is whimpering, is restless or pacing or your gut tells you your dog is cold, take the necessary steps to comfort and warm them. 
How to keep a dog cool while camping?
During the heat of the summer or during hot weather conditions while you're camping you may need to find ways to keep your dog cool. The following are some options to assist in cooling your pup:
Cooling Vest is a layer of fabric that absorbs water and evaporates over time, taking with it your dog's excess body heat..
Keeping your pup well hydrated.
Cooling Pad to lay, rest and sleep on.
Shaded areas for resting and cooling down.
Wet, Cool Bandana wrapped around your dog's neck.
Allow your dog to go for a swim or place water on your dog's paws.
Set limits for activity.
Groom and thin your dog's coat.
Portable Battery Powered Fan
Dog Sunscreen
If your dog shows any signs of overheating such as excessive panting, dry or pale gums, confusion or weakness, drooling, rapid breathing, or hot ears you need to immediately get your dog in a shaded, cool area and take steps to reduce their body temperature.
Final Thoughts

Camping with your dog is an amazing way to get away and bond with your pup. The experience will re-energize, rejuvenate and allow you to focus on what is most important in your life. The sights, sounds, smells and experiences will bring a great deal of enjoyment for your best friend.
Spending some time exploring, sitting together by the campfire and cozying up for a nap will make your efforts to be prepared well worth any of the effort put forth. If you have any suggestions for things to bring along camping with your dog, please let us know in the comments section.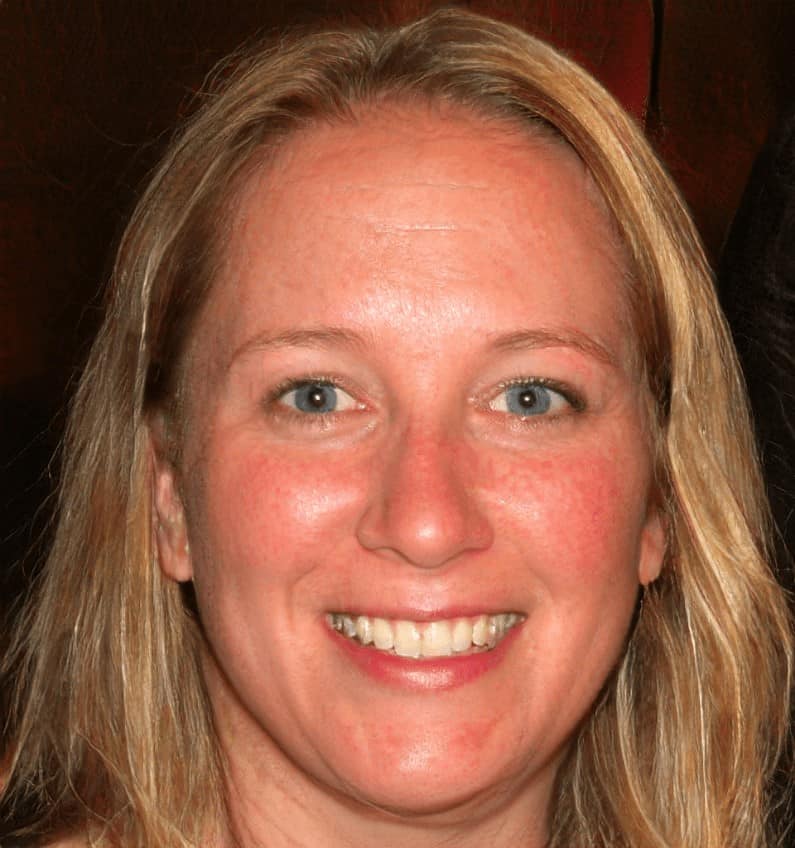 Megan Jones leads the editorial staff of Seaside Planet. They are a multidisciplinary team of outdoor adventurers, water sports lovers, and passionate beach goers. You can learn more about Meg and the rest of the editorial team here.