Life doesn't get much better than when you are out on the water enjoying nature from a unique perspective.  Paddleboarding is like "walking on water" and brings you up close and personal with marine life and all that your surroundings have to offer.  
It does however, require investing a significant amount of your hard earned dollars into purchasing a paddleboard. The cost of a paddle board can range significantly based on the shape, size, and construction of the board, as well as, the materials utilized.  
Big-box stores offer lower end paddleboards in the range of $300-$500 while stores that specialize in outdoor equipment may cost upwards of $3000.  Either way, how to store a paddle board becomes an important piece in preserving and protecting your investment.
Factors to be Considered
Paddle boards are generally 10-12 feet long and approximately 20-30 pounds, making storage a bit of a challenge.  
Ideally, you will want to store your board indoors to protect it from the elements.  Unfortunately, it is not always practical or possible to store a paddle board indoors.  If this is the case, storing your board outdoors is an option, as long as you take into consideration the following factors:
Temperature: Extreme heat from the sun or other sources can delaminate the surface of the board and damage to the core materials.
Moisture: Allowing your board to remain moist can produce mold and mildew, which will damage the shell.
Sun: The sun's ultraviolet (UV) rays can damage the shell and core material, and also cause discoloration.

If you are able to store your paddle board indoors you will still need to be considerate of these factors in determining a place that will protect it from damage.
Outdoor Storage
For many paddlers, storing a large paddle board indoors is not going to be a reality.  If your decision is to store your board outdoors you will need to take certain precautions and give the following issues consideration:
Find a shaded area for protection against heat and UV rays. 
If a shaded area is not readily available the following options may be considerations:
Suspend a tarp over the board. This should be done in such a way that it ensures that water runs off the tarp and does not build up, thus drawing the tarp down onto the board.
Make sure you position your board and provide appropriate support to avoid damage.
Routinely check your board to ensure there is no mold, mildew, dirt, dust or debris on your board.
Storage space under a deck or the eaves of your house can be an ideal location.
Purchase a

paddle board storage rack

; use either a tarp or construct a shelter to protect your board from the elements.
Indoor Storage
If you are fortunate enough to have available space to store your board indoors this is the easiest and most ideal solution.  A garage, shed or inside your home will provide the greatest protection from sun, heat and moisture. Some extremely enthusiastic paddle boarders may even go so far as to make it an artistic part of their living space.  
There are a variety of indoor storage options you may want to consider including:
Overhead Storage Hoist
Harken Hoister provides three different overhead storage systems, depending on your needs.  This is a high quality system that can be used for a variety of storage needs including your paddle board, as well as, many other needs (bikes, ladders, kayaks, canoes, sports equipment and even Jeep tops).  

If you have higher, unused space in your garage, shed or house this system will provide the safety and ease required to effectively utilize this space.
StoreYourBoard Double SUP & Surf Ceiling Storage Rack, Hi Port 2 Overhead Hanger Mount, Home & Garage (Large (25" Arms))
DOUBLE SUP CEILING STORAGE: Two-sided overhead rack holds 2 paddleboards for space-efficient storage!
HEAVY-DUTY STEEL: Built to hold up to 150 lbs (75 lbs per side), that's multiple boards at home, garage, or paddle shop.
ADJUSTABLE HEIGHT: Adjust the center column adjust from 10" to 18" tall to provide you exactly the storage thickness that fits your space and storage needs; remove the arms with the push of a button.
WHAT BOARDS WILL IT FIT? 25" support arms fit most Touring, Racing, Flatwater, Yoga, Inflatable, and Surfing SUPs. Also great for any size and style of surfboards!
EXCLUSIVE PATENTED DESIGN: Built to hold your SUPs and built to last!
Ceiling Rack
The ceiling rack, like the hoist, allows you to store your board out of the way.  If you are able to hang the rack at a height you can simply slide your board into place this may be a less expensive option.  There are many options for ceiling racks: steel frame or straps, single or multiple board racks, various design choices.  

Ceiling racks can be used on a patio, pergola, porch, garage, shed or even inside your home.
Wall Rack
A wall rack can be secured to any wall by anchoring it to the studs.  They come in a variety of configurations including a wall cradle that will store a single board and paddle to wall racks that will support up to four boards.
If you're looking for that beachy feel or want to proudly display your board in your living room or bedroom an indoor wall mount is a great option.  
Vertical Rack
Another consideration is a vertical wall rack or freestanding rack, which can be used in your garage, shed or in your home.  Vertical racks are designed to accommodate from one to five boards, depending on your needs.
A freestanding rack provides greater versatility as it can be put anywhere there is room.  You may choose a more convenient location when you are utilizing your paddle board on a regular basis.  During the winter months or lower usage periods you may want to relocate the rack and your boards out of the way.  
Note: Wall and vertical racks often are very industrial looking, however if you desire to display your board there are several options for more decorative racks that can accent your living space.
Alternative Storage Options
The easiest and most straightforward storage option is to lean your board against a wall.   Your board can either be laid on its side horizontally or you can lean it vertically by placing the tail of your board on the ground or floor.  Avoid placing your board nose down. 
You will need to consider the length of your board when storing vertically.  The ceiling in the area you choose to store your board will need to be high enough to accommodate leaning it against the wall.
When leaning your board against a wall, it is also important to consider putting some sort of padding or cushion between the floor and your board.  This will not only protect your board but provide a less slippery surface.
One final consideration when choosing to store your board by leaning it against a wall is to make sure it's secured to the wall.  Wooden pegs can be secured to the wall on each side of the board or a strapping mechanism can be installed to avoid the board sliding down the wall.
Storage Tips
Whether you decide to store your board indoor or outdoor, against a wall, in a rack or suspended from a ceiling, give consideration and attention to the following items:
UV Protection
There are several commercial UV protection products that can be applied to your board or you may want to consider purchasing a paddle board cover.
Keep Your Paddle Board Clean
Before storing your board, use freshwater to rinse any dirt, dust, sand, salt or other materials off and wipe clean. Occasionally check your board while storing and use a mild soap and water to clean any build up on your board.  

Avoid using any harsh chemicals or solvents as they may damage your board.  Also, make sure to completely dry your board before storing.
Securing Your Paddle Board
Due to the awkward size and shape of a paddle board you need to ensure you distribute the weight evenly when storing.  Whether you are choosing to store your paddle board for a day or during the off-season, its weight needs to be evenly distributed.
If a paddle board lays or stands with too much weight on any one point the board can warp or become deformed.  
Storage Location
For short term storage, you will want to consider ease of access.  You don't want to have to start your water adventure with a laborious process of accessing and then storing your board, resulting in you not using it.
Extended Storage
 When storing for an extended period, avoid strapping your board too snuggly or creating any pressure points on your paddle board.  If placed in a confined area that may pinch or apply pressure, your board can become deformed.
Wrapping It Up

Don't, do not, absolutely do not store your paddle board in bubble wrap.  Your board may have come with bubble wrap, making it an inexpensive protection option.  Those small bubbles often contain a polyurethane resin, which can stick to surfaces if in contact for extended periods.  The bubbles can also serve to increase the damaging effects of the sun's UV rays on your board.  
You have gone to the expense and effort of purchasing a paddle board that will provide you with some amazing enjoyment on the water.  You need to take the time and effort to ensure you are properly storing and maintaining your investment, so it will continue to provide you with a unique and gratifying paddle boarding experiences, for a long time.  
Now get out there and "walk on water."  We would love to hear any ideas you have for storing your paddle boards.  Paddle on!
You Might Like: 21 Gifts for Paddleboarders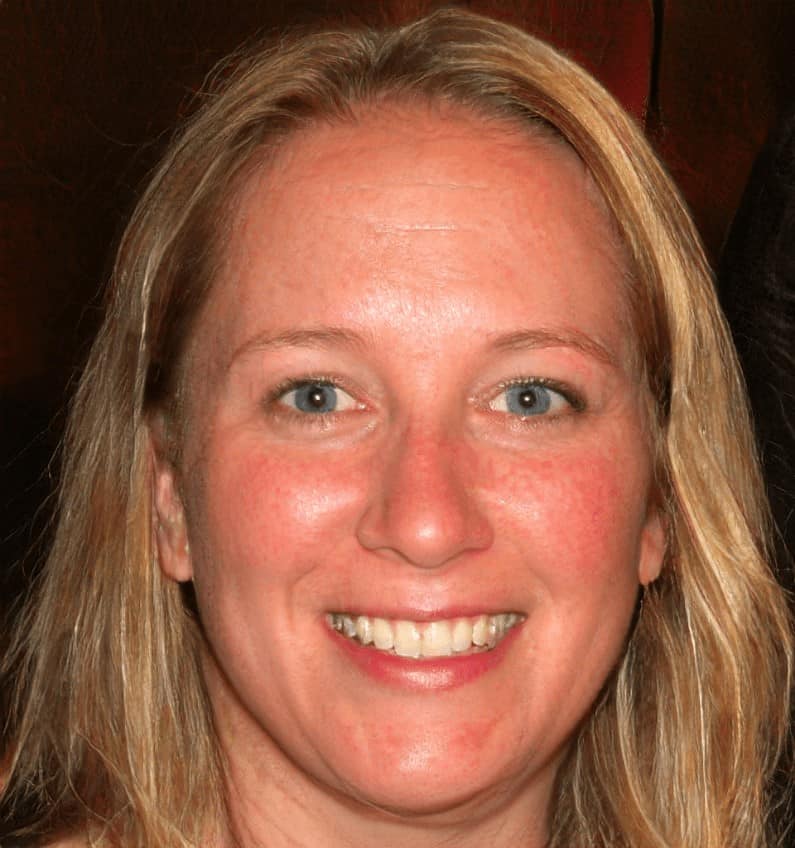 Megan Jones leads the editorial staff of Seaside Planet. They are a multidisciplinary team of outdoor adventurers, water sports lovers, and passionate beach goers. You can learn more about Meg and the rest of the editorial team here.