There are few things more enjoyable than enjoying an adventure on the water.  When boating, a PFD is critical for your safety and is in most instances required by law. The importance of this piece of equipment makes properly caring for your PFD to ensure it functions properly, has an extended life expectancy, and doesn't emit unpleasant smells, a priority.  
PFD's save lives
but only if you wear them as intended and properly maintain, store and care for them.  So you may be wondering how to store life jackets the right way, and we're here to help. Here we've gathered a few tips and suggestions on how to store and maintain your PFDs to ensure they last and are ready for your next adventure out on the water.
Why are Life Jackets Important?
There is no more important piece of equipment when boating than a life jacket or Personal Flotation Device (PFD). The importance cannot be overemphasized and is best illustrated by the information provided in the U.S. Coast Guard Accident Statistics:
In 2018, where the cause of death was known, 449 of 595 deaths, 75 percent were caused by drowning.
Of the fatalities that were caused by drowning, 80 percent were not wearing a PFD.
Another 5 percent it was unknown if they were wearing a PFD.
Sale
Life jacket maintenance is important for many reasons, so here are the simple ways to keep yours functioning properly for many adventures to come:
Care for Life Jackets/PFD
The amount of life safing value or buoyancy a life jacket has will decrease over time.  There are steps you can and should take that will extend the life of your PFD and thus keep you and your fellow boaters safer.  The following steps and considerations should be part of your life jacket care and maintenance:
At the start of each boating season, inspect your life jackets.
Check all the straps, buckles and fabric to ensure they are in good working order.  
Check the fabric for mildew, staining, tears, leaks or hardening of buoyancy materials.
Dispose of any damaged (leaks, tears, deterioration, mildew) life jackets and replace with appropriate PFDs.
Do not use harsh cleaners or detergents to clean your PFD.
Do not use your life jackets as seat cushions, to kneel on or support other items.
If you  have been on saltwater, rinse all life jackets with clean, fresh water.
Rinse off all sand, mud, debris, residue, or staining.
Allow your life jacket(s) to completely dry.  Air dry to ensure the PFD is completely dry. Do not use a clothes drier, a hair drier or any other type of direct heat.
Make sure there is no water remaining in the jacket fabric or caught in the interior foam.
Make sure there is no mildew odor.
Inspect Your Life Jackets/PFDs
Life Jackets should be inspected regularly and ideally before each outing. A few of the things you should look for include:
Damaged or broken buckles or hardware.
Any fabric or webbing that has been ripped, torn or becoming unattached.
Look for any staining or smell of mold or mildew.
Check all of the material for any signs of rotting.
Check for any stains caused by oil or mechanical chemicals that might compromise the PFD's effectiveness.
Cleaning Life Jackets/PFDs
Prior to storing your life jackets, steps need to be taken to clean your devices. Taking the time to clean your life jackets after a long day out on the water may seem like something that can be skipped occasionally.  Reminding yourself of the importance this piece of equipment plays while you're boating should be sufficient motivation to put forth the little amount of time and effort it takes to clean them. A few quick steps and you should be good to go:
 Wipe your PFDs down with a solution of mild soap and warm water.
 Rinse thoroughly. 
 Allow the PFDs to air dry.  If you have a place to hang them, will help in speeding up the process.
If there is staining or you have been on saltwater a few additional measures should be taken:
Clean staining using a brush to gently scrub the stains away.
Avoid using stain removers, chlorine bleach or any harsh detergents.  These products can break down the PFDs materials, compromising the integrity of the device.
When exposed to saltwater, rinse with clean, fresh water to remove any residual residue.  Do not allow saltwater to dry on your life jackets.
Storing a Life Jacket/PFD
An equally important part of proper maintenance of your PFDs is proper storage.  The following is suggested for appropriately storing all of your life jackets:
A storage area that is dry, cool and dark is best for storing your life jackets.  
Store in a well ventilated area.
If your life jackets have been wet, ensure they have dried thoroughly in the open air before storing.
Do not squeeze into a bin or storage space on your boat, or place heavy objects on top of your PFDs while storing.  Doing so will likely damage or compromise the PFD's performance.
Do not ever store life jackets that have any remaining dirt, staining, etc.  Anything that remains on the life jacket can promote the growth of mold and mildew, which compromises the PFD's effectiveness and creates a smell that is unpleasant.  You do not want to have a PFD that smells mildewy, causing individuals to not wear the jacket. 
If your life jackets are not going to be in use for extended periods of time, you should remove them from your boat.  Storing your PFDs in an areas where you can regulate the temperature and humidity is ideal.
Storing Onboard
Again, we strongly recommend everyone on your boat is wearing their PFD.  In the instances when they are not being worn they should be stored in an easily accessible area.  The following are recommendations for while you are on the water:
Ideal location is in a bungee cargo T-top storage bag, providing quick and easy access.
If a T-top storage bag is not an option, designate a storage area for life jackets only.
It is the captain of the boat's responsibility to ensure everyone on board knows the location of PFDs.
As the captain, we strongly recommend you hand each rider a PFD and demand that they are worn.  
Final Thoughts

There really should be no argument about the importance of life jackets and the need to properly care for and store your PFDs.  If your personal safety and the safety of those in your charge are not a top priority, you need to reevaluate whether you should be captaining a boat.  One special note, DO NOT forget about our four legged friends PFDs, which are equally as important as those for the humans onboard.
Hopefully these tips and suggestions are helpful.  If you have other suggestions or ideas for the caring and storage of life jackets/PFDs please share them with us in the comments section.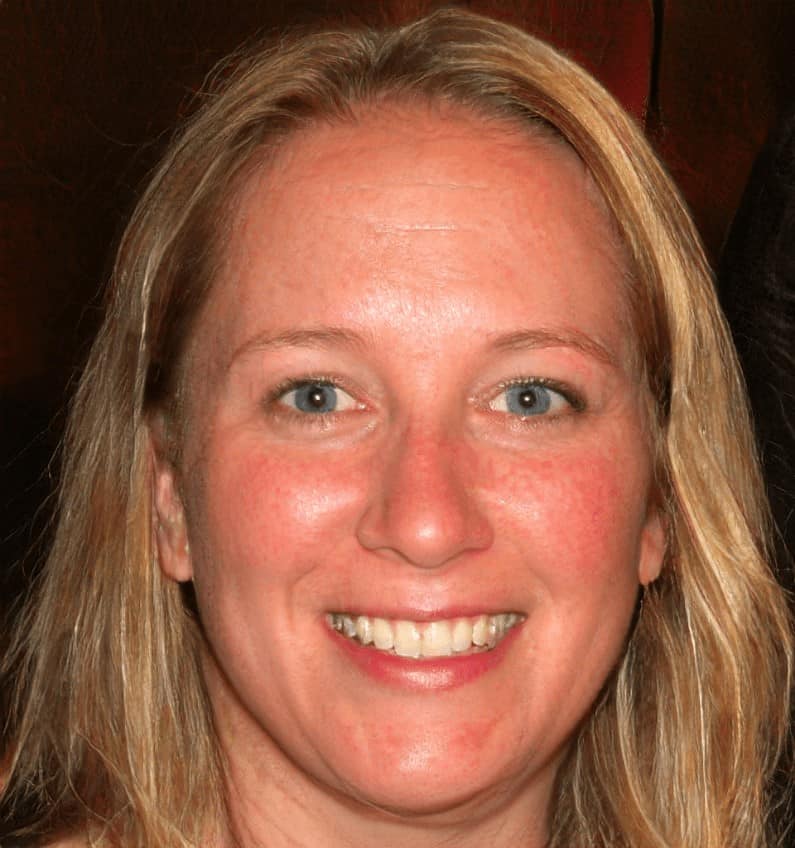 Megan Jones leads the editorial staff of Seaside Planet. They are a multidisciplinary team of outdoor adventurers, water sports lovers, and passionate beach goers. You can learn more about Meg and the rest of the editorial team here.