Summer has finally arrived and you want to spend time on the beach with your family and friends. You have brought your tent along, but the pegs that come along with your tent are ineffective in beach sand. If you are wondering how to secure a tent on the beach, then this guide is for you.
Tents can typically be set up anywhere, but securing them is a whole different story. The beach has soft sand that makes it hard to get your tent secure.
This will create problems if the wind picks up. Luckily, the issue of securing your tent can be solves with just a few simple steps. Here are some tips on how to secure your tent on the beach this summer.
How to Secure a Tent on the Beach
Sand Bags
The first thing you need to do is choose a spot on the beach to set up your beach tent. Look for somewhere that is comfortable, then set up your tent. Once it is set up, grab a scoop or spade and dig holes around 3 feet from each tent post.
It is important that the space between the tent and the holes is the same, so be sure to measure. As you dig up the sand, place it in plastic bags. Make as many bags as possible. Attach each guy line to a sand bag.
GEERTOP Reflective Guylines 4mm Tent Cords Lightweight Camp Ropes with Aluminum Adjuster Tensioner for Outdoor Camping Hiking Backpacking Survival Gear Green
【High Reflective Camping Ropes】4 mm highly reflective guy lines uniquely contains 3 interwoven reflective filaments, giving much greater visibility even in low light conditions, to keep safe at night
【Heavy Duty & Extremely Strong】 The 4 mm inner core is made from premium nylon, which can bear a load up to 551 lbs. Not easily deformed even in harsh weather conditions
【Portable & Ultra-light】The guy lines with tensioners is about 4 m(13 ft) in length with a diameter of 4 mm, and 6 tent ropes weigh about 0.75 lbs in total. They are indispensable survival gear accessories and belong in every Go-Bag, Small storage space
【Includes Aluminum Tent Rope Tensioner】Each tarp rope has an aluminum tensioner which can adjust the guy line's length according to your needs. Very easy to use, light-weight and compact
【Wide Applications】These reflective guylines come with a handy draw-string carry pouch, compact carry size; Perfect for camping, hiking, tents, tarps, hammocks, awnings, backpacking, trekking, cycling, fishing & hunting
Rocks
The sand bag method is a lot simpler and less demanding, but if you are in heavier winds or if you do not have any plastic bags to fill, you can always use rocks. In the same way that you tied the guy lines around the sand bags, do the same with rocks. Both sand bags and rocks are great options; just make sure that you set them up correctly.
Bury the sand bags or rocks
Once you have tied the guy lines to the sand bags or rocks, bury them in the holes that you dug. Bury the sand bags or rocks using more sand so that it will remain firmly fixed in the ground. You can also use more rocks on top of the sand bags or rocks to provide even more stability.
Remember – while rocks make it more difficult for the wind to blow your tent over, they also make your setup heavier. Always ensure that you have covered the holes well otherwise your setup will be adversely affected.
Tighten everything
You want to make sure that your tent is tightly set up. Basically, the more sand you put in and on the sand bags or rocks, the more stable your tent will be. The wind on the beach can pick up unexpectedly and can gust quite powerfully. For steadiness and security, you should also place sandbags or rocks in the corners of your tent.
If you place rocks in the corners, remember to place a towel or shirt under the rocks if they are a bit jagged to ensure that they do not rip or tear your tent material. The more weighed down your tent is, the less likely it is to move.
Water
Unsurprisingly, the things you need in order to set up your tent on the beach are actually available on the beach itself. While sand is great at holding your tent in place, wet sand is heavier and thus holds your tent even more securely. Of course, you do not want wet sand all around your tent, but moist sand is great.
Grab a jar or bottle and fill it with some sea water. Pour the water over the sand in the sand bags to make them damp. Do not drench the sand or make it soggy. Also pour a bit of water over the sand that is covering the sand bags once you have covered them. This will help hold your tent better.
Final Thoughts
With all of these steps done, your tent is ready to take on any beach winds that come your way. They will help make your beach camping experience even more pleasant – whether you are there for a few hours or a couple of days.
No matter if you are using a pop-up tent or an assembled tent, these simple steps will have your tent secured in no time so you can get to enjoying a dip in the ocean, a stroll in the sunset, and a sandcastle building competition without worrying that your tent will end up blowing down the beach when you turn your back.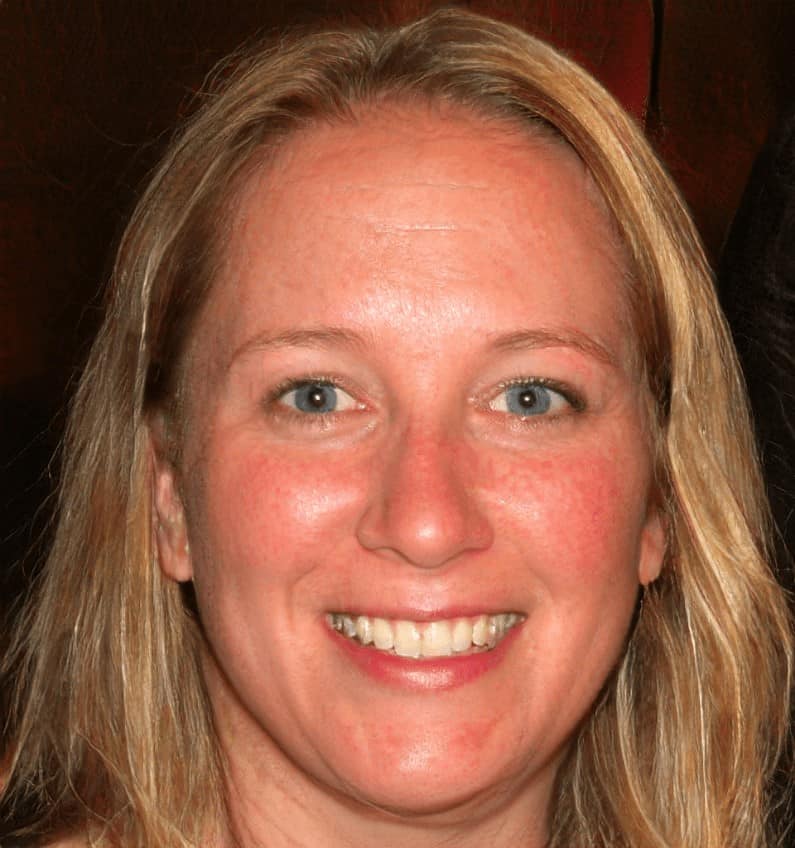 Megan Jones leads the editorial staff of Seaside Planet. They are a multidisciplinary team of outdoor adventurers, water sports lovers, and passionate beach goers. You can learn more about Meg and the rest of the editorial team here.