If you want to advance your bodyboarding skills, but don't have time to make it to the shore every day, there are great ways to practice bodyboarding at home. Additionally, this comes in handy on days when weather doesn't permit a practice session on the beach. Although practicing at home isn't nearly as visceral as gliding on the waves yourself, honing in on your skills at home will make your next trip to the seaside even better! 
From the practice learning curve, to training and self analysis, we've gathered a guide to help you advance your skills at home. Additionally, you'll find tips from the pros and specific training exercises to try at home- everything you need to become a better bodyboarder off of the water. 
Learning Curve
Virtually anyone can grab a board and start bodyboarding. The initial learning curve compared to surfing is much smaller, as you can simply lay your stomach on a bodyboard and let the waves take you on a ride. 
Bodyboarding is accessible to people of all ages and physical abilities including those with physical limitations (such as leg, knee, or foot issues) since it doesn't require standing on a board. Learning the basics is enough for you to catch the fever that can be enjoyed for a lifetime.
However, once you have learned the basics, you will find the sport much more challenging.  Bodyboarding is a water sport similar to ocean surfing, which involves high-speed maneuvers and aerial tricks. 
Compared to the elongated design of the conventional surfboard, a bodyboard is shorter and wider. Bodyboarders utilize a prone riding position, laying the boarder's chest across the top of the board. 
Most bodyboarders wear a pair of swim fins for increased maneuverability. Bodyboards come in a variety of sizes to accommodate the weight and stature of beginner, intermediate, and advanced riders.
After you have a handle on what you are committing yourself too, you need to also keep in mind, as you become more advanced, this sport is very physically demanding!  
You will need to hold your breath for extended periods of time, over and over; 
Balance is a requisite skill and essential for advanced maneuvers; 
Yours body's back, legs and core muscles will be activated and stressed; 
And you will be challenged mentally.
Health Benefits
 As a result of the physical and mental demands on an individual there are several health and fitness benefits of bodyboarding.  This activity improves the muscular strength of your arms, with strong directional paddling sometimes required. Develops leg muscles, with the legs initially propelling the bodyboard in the water. Boosts coordination skills, with concentration and balance required to stay on the board.  So, the individuals physical and emotional health are critical factors in determining the level of success any bodyboarder experiences.
Tips, Suggestions & Ideas
 Land-based training can work wonders to help supplement and improve your bodyboarding experiences.  Hopefully, the following tips, suggestions, and ideas will support you in improving your skills and abilities:
Fitness & Health
Strength & Conditioning: Few first-time bodyboarders realize the arm strength and endurance needed to paddle out to a wave; the duration and number of times you will be required to hold your breath; or the total body workout all your muscles will experience.  A regular fitness and exercise program should be incorporated. 
Bosu Balance Trainer: is a great tool to incorporate into a fitness program.  A routine consisting of push ups, burpees, balance squats, crunches, mountain climbers, and planks will provide a well-rounded program.  
The following video demonstrates a Bosu Ball Workout Circuit For Board Riders:
Balance: Learning to do tricks and maneuvers on a bodyboard can be very frustrating and challenging. However, once you've caught your first wave you will be hooked! 
Balance plays a key role in the development of bodyboarding performance and enjoyment. Improving your balance and stability can enhance your bodyboarding skill development, by simply incorporating any of the following into your training program:
Amazon Basics Wood Wobble Balance Board - 16.2 x 16.2 x 3.6 Inches, Black
Black balance board can help improve core strength, coordination, posture, and balance
Suitable for a wide range of exercises, including push-ups, plank, standing balance poses, and targeted workouts for strengthening specific muscles, ligaments, tendons, and joints
Solid wood top supports up to 265 pounds; non-slip surface for a secure grip
For individuals and athletes; ideal for a rehab center, gym, or home workout space
Measures 15.75 by 15.75 by 3.15 inches (LxWxH); backed by an Amazon Basics 1-year limited warranty
Training Specific Activities
Training specific activities are intended to simulate movement or exercise with the intention of transferring them to, in this case, bodyboarding in the ocean.
Bodyboarding Specific Exercises: The following video demonstrates specific training for bodyboarding to increase strength and flexibility:
Yoga:

Enhances sports skills by improving balance, core strength and flexibility.  Routines work on flexibility, balance, agility, endurance, core and overall strength.
Indo Balance Board: Bodyboarding requires great balance and a balance board can be a fun and functional training device.  Using a balance board is a low impact way to improve your core strength, lower body joint stability, strengthen your legs and improve your overall balance.  
The following video demonstrates some basic exercises that will increase balance, core strength and agility.
Bosu Balance Trainer & Bosu Ball Trainer: Although the video below demonstrates fitness exercises for surfing, with a little imagination the bosu balance trainer can be adapted to create training exercises that will support improving your balance, strength, conditioning and basic bodyboard skills.  
You may even want to get creative by placing your bodyboard on the trainer to simulate the balance needed to ride a wave.
Skateboard: More similar to surfing but still can be used to improve balance and some of the wider boards could creatively be used to simulate bodyboarding.
Pool: If you have access to a pool you can try putting your surfboard in the pool and tying off the leash to something stationary anywhere around the pool. Then get on the board and practice your paddle techniques. This will help train your back and arm muscles so that you can paddle harder and surf longer.
Additionally, you can practice and improve your skills of duck diving, and board balance, and positioning. Before you get in the ocean, you can practice the correct posture for the bodyboard and positioning yourself correctly in the center of the board.
Self Analysis
A variety of technology is readily available for videotaping and/or photographing yourself while you're bodyboarding.  The video or photographs can be used after your boarding session to analyze and critique your skills and abilities.  
You can have a friend videotape you boarding or invest in a GoPro for a close up view.  The following video of Eoin McCathy Deering and his buddies in Ireland bodyboarding provides an example of the type of video that could provide you with feedback on your boarding:
Learn from the Pros
If you are fortunate enough to have access to a professional or experienced bodyboarder you may be able to enlist their support in providing feedback on your videotape.  Social media provides access to experienced bodyboarders and you may be able to connect seeking feedback and support.
An example of the feedback provided by an experienced bodyboard when asked on social media for advice elicited the following: "Well I think the best advice I've had is to get more upright in the prone position and move further forward for added speed. This has changed my wave riding totally; more speed and way more air!"
YouTube provides an excellent resource to study professional and highly skilled riders. You have access to  a resource where you can study individual's techniques and break down every part of their surfing: how they hold the board, where they are holding the board, body placement on the board, legs in trim, legs taking off, etc.   
Watching other surfers is an excellent method for improving your skills. You can observe what they do and pick up little tricks about what works and what doesn't. Online videos are a great resource for helping you learn to bodyboard.
The following is an example of an experienced bodyboarder providing tips on how to improve: 
Research
Beginners will typically start with an entry-level board.  These boards will allow you to float and give you an enjoyable ride, however they shouldn't be used for more extreme wave riding.  
​You should consult with a surf shop or knowledgeable individual to determine the appropriate board for your skill level and body type (height & weight). Having the right bodyboard will determine how fast you glide on waves, how difficult the paddle out is, and how easy it will be to bust spins and airs.
 If your board does not come with one, you will want to purchase a leash to secure to either your wrist or bicep.  The leash secures your board to your body, ensuring it stays in close proximity and makes it easier to retrieve, avoiding a long swim back to the beach.
The last piece of equipment to consider, although not required, are swim fins, which increases your swimming and paddling speed and fin socks, to avoid skin irritation or discomfort.  
Know your Environment and Current Conditions
Finding a location and the conditions that best suit your abilities and skills will provide you with the most intense and enjoyable experience.  Ideally, beginners want to bodyboard where lifeguards are present. 
Minimizing or avoiding completely areas with rocks and/or reef bottoms is advised.  Sand-bottom beaches are ideal. Checking with the weather services for the latest conditions, any warnings and the waves/surf height reports should be done each time you go bodyboarding.
A little research beforehand can make for a much safer and enjoyable boarding experience.
​Final Thoughts

Bodyboarding can be done and enjoyed by just about anyone at a basic level.  However, if you desire to ride bigger waves and attempt increasingly more difficult tricks and maneuvers, it will require your patience and practice.  
We have provided some tips, suggestions, and ideas for things you can do to enhance and improve your skills and abilities at home.  Once the dopamine kicks in and your hooked.  Making some of the above listed items part of your training routine will hopefully hold you over until you can hit the water with your bodyboard.
Let us know in the comments section below if any of the ideas worked for you or if you have additional training ideas that can be done at home.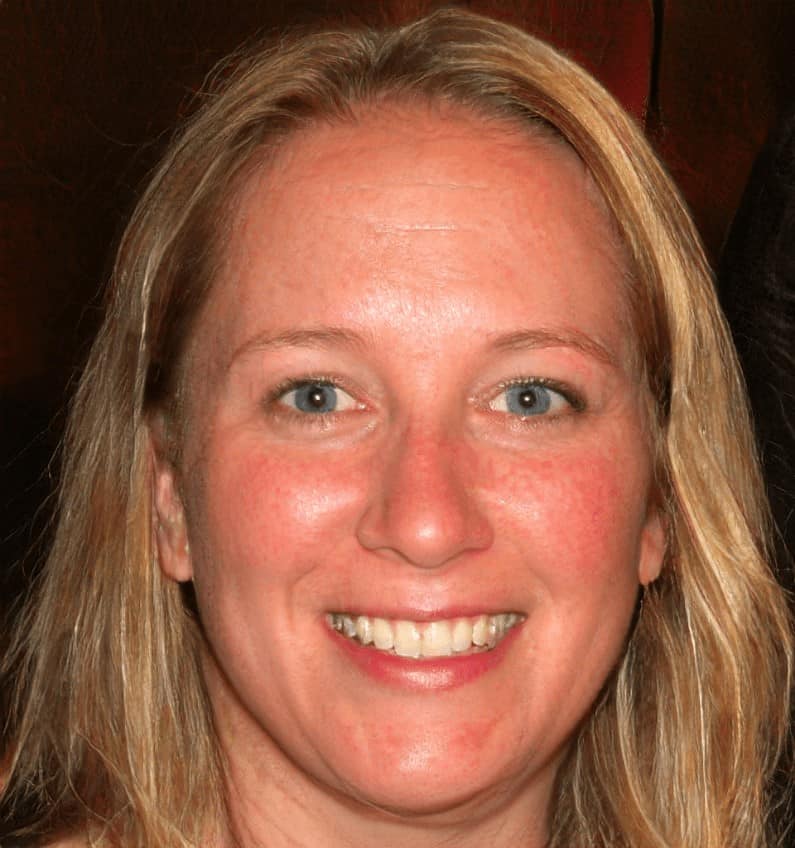 Megan Jones leads the editorial staff of Seaside Planet. They are a multidisciplinary team of outdoor adventurers, water sports lovers, and passionate beach goers. You can learn more about Meg and the rest of the editorial team here.