The beach is the one place that every person wants to visit at least once in their life. For most people though they will have the chance to visit many more times throughout their lives. When they come to the beach they love to see the waves, the water and of course the sand. The last thing they want to step on in a piece of trash or shards of glass. Keeping beaches clean is a full-time job. But with the help of volunteers the job is much more manageable. If you are the person that is looking at how to organize a beach cleanup for your hometown, you are doing your community a big service. 
Cleaning Up the Beach

With every event there is a certain amount of preparation that must take place. Especially if the event you are planning is going to draw a lot of people. It does not matter whether it is a community wide event or just a group of friends out helping to do their part. These principles of preparation will be the same.
The Timing and the Location

The beach that you are about to target must truly be an area that needs attention. Usually you can tell if the area is in need of help simply by looking in the bushes and along the shoreline. However, some trash that needs removed may be a little harder to see because it has been buried by sand pushed up under boardwalks. The need to clean up a particular beach must be published in order to draw the help to clean it all up.
The timing of such an event is vitally important. In order to draw as many people as possible you will want to set the time during a month when there are no other activities competing against you. Also, the time of day matters. Picking of trash during the heat of the day can become hazardous. So, it might be beneficial to have the event in the morning or late in the afternoon. Usually morning is better because people love to make family plans for the afternoons.
Work With the County of City
A large event may draw the attention of code enforcement if you live in an area that requires permits and other special permissions. It is also a good idea to see if the local law enforcement will block off special areas of the volunteers to park. People will only come if you make it easy for them to volunteer. 
Don't neglect to contact your local waste disposal company. All of that trash will need to go someplace, or it will find its way back onto the beach and into the water. Reach out to your trash company and see if they would be willing to pick up or at least sponsor the removal of the trash and debris once it has been collected. 
Advertisement Really Helps
There are a lot of ways that you can spread the news about such an important event. The more you advertise means a lot of people will be willing to show up. Take advantage of using social media to run advertisements and personal announcements of the event. You can also post on community sites to spread the word.
If the event in being sponsored, it would be a good idea to run a local ad in the paper and even put an ad on television. People love to be a part of an event that helps their community. The people love feeling like they belong to their city. But they will only know about it if you are effective at spreading the word.
Education is Always Best
The people that are coming to volunteer have probable contributed to the trash on the beach themselves and not really recognized that they are part of the problem. Trash accumulates over time. The more people miss the trash can and fail to pick up their trash the more trash gathers on the beach. Adding an educational element to the event is always beneficial.
One of the easiest groups of people to reach are children. They love the water and hate to see it spoiled by trash. Most of the time a child is behind an event because they talked with mom or dad to see what they can do to clean up their beaches. There are several ways that you can educate people about the hazards of the beach. Here are a few effective ways to get people's attention.
Before the event have a set time for volunteers to watch a video on the effects of trash on beaches. 
During the event, have some volunteers hand out literature to people on the street.
Have interactive stations that display certain items found on the beaches. Illustrate how harmful these things are to animals and people. 
Use advertisements to show what has been collected once the event has finished. 
Gather Everything that You will Need for the Day
It can be hard to know exactly how many people will show up to a volunteer event. The rule applies to have more supplies than is estimated. This way everyone will have what they need to do the job right. So, what exactly should you be gathering before the event? Here are some things that you will need to get:
Heavy-duty trash bags and large buckets. The bags will need to be 3 mm thick or more in order to handle sharp or pointy objects. A bucket is nice for people to carry around to they do not have to make frequent trips to the trash can.
Provide leather gloves. The last thing you want to have happened is for someone to grab a piece of glass or hook and get cut. And don't forget about all the germs that they will be coming into contact with. 
Do not forget the shade. Beach canopies are great areas for people to come and cool down. This is the area where you will need chairs and a way for the people to refill any water bottles that they may have. 
Have them sign a waiver. A waiver keeps you from having to pay for any injuries that may come up. A piece of glass may cut a person, or they might come into contact with a rusty hook. A waiver puts the medical care on the other person in such cases. 
Training is Essential
This step is fairly simple. All it takes is for you to educate the people on where everything is located and what to do as things progress through the day. They will need to know where supplies are located, where the cooling tents are at, where to take full bags of trash and what time the event is scheduled to be done.
Rewards and Lots of Thanks
People love to be noticed for the work that they have done. Saying thank you to a person goes a long way to making them feel like part of the team. It would also be a good idea to send out thank you notes to any volunteers that may register for the event. This can also serve as a reminder of the next cleanup time should this become an annual event. 
T-shirts are a great incentive for people to come out and help. Not to mention the free advertisement that you will get when they wear the shirt in public. If you are to offer free shirts, be sure to have several sizes available because people come in all shapes and sizes. 
Disposal of the Trash
Taking out the trash is more than just placing it in the landfill. You will find that the majority of items you collect will be plastic. Try to separate items that can be recycled. This means you will have to designate an area for these items to be placed. Make sure to mark the area well so people do not place trash into the recycle bins.
Final Thoughts

Once your beach clean-up is finished go ahead and enjoy the rest of the day at the beach. You will find that you will enjoy it more because you have put time into cleaning it up. And feel free to talk about your effort with other people around you. After all, you may inspire the next beach clean-up event in the heart of someone else.
Now it's your turn! Do you have any tips or ideas to make a beach clean up successful? Please share your experiences in the comments below.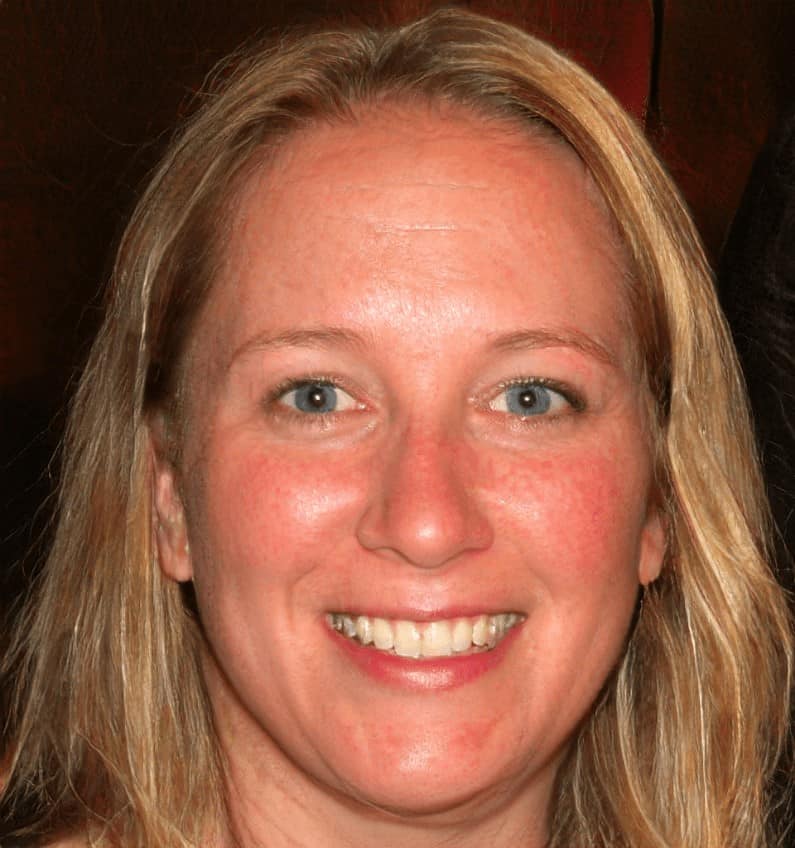 Megan Jones leads the editorial staff of Seaside Planet. They are a multidisciplinary team of outdoor adventurers, water sports lovers, and passionate beach goers. You can learn more about Meg and the rest of the editorial team here.