Imagine a warm, sunny day at the beach with your dog spent relaxing and playing in the sand- there aren't many things better! Spending a day at the beach with your best friend can be fun for both you and your dog, if you prepare ahead of time to keep your dog cool at the beach! 
Because
dogs sweat differently
than humans, they aren't able to regulate their body temperature through sweating alone. This is why dogs pant, rest, seek shade and drink water to cool off and prevent
heat stroke
.
Listed below are 10 ways to keep your dog cool on a hot day at the beach!
Bring Plenty of Water
Keeping your dog cool, means keeping them hydrated! Dogs regulate heat through panting, sweating through the pads of their feet, seeking shade, resting and drinking water. 
When traveling to the beach with your dog, bring plenty of fresh, clean water for them to drink throughout the day. They should have access to clean water at all times, and water should be free from debris and sand. 
Don't let your dog drink out of the body of water you may be swimming in. This water could potentially hold harmful bacteria or parasites which could make your dog sick, or ocean water could cause saltwater poisoning. Prevent this by keeping your dog hydrated all day using the water you bring with. 
Items you'll need to pack to keep your dog hydrated:
Plenty of Fresh, Clean Water
Dog Travel Bowl
Bring an Umbrella or Tent
Trees are great at providing natural shade for us and our animals, but you're not going to find this natural coverage at the beach. This is why portable sun shade, beach umbrellas or pop-up canopies are imperative for creating shade at the beach for you and your dog! 
Pacific Breeze Easy Setup Beach Tent, SPF 50+ Beach Tent Provides shelter from The Sun for 3+ People
Specially designed hub system showcases industry leading design. Allows for fast and easy setup
Lightweight, compact beach tent provides protection from the sun, rain and wind for all outdoor activities, UPF 50+ sun protection and large windows for ventilation. The beach tent is made from breathable polyester and is water repellent. weighing just 4.5 pounds and folds down to a travel size of 40 L x 5 W x 5 H
The tent is 87 L x 47 H x 49 D, providing a spacious interior shelter and has internal pockets to store personal items. Durable and lightweight fiberglass frame and water resistant PE floor makes the beach tent a great outdoor accessory
Includes a carrying case, sand pockets, and stakes
Pacific Breeze's customer friendly 1 year warranty. Call or email any time for support!
Shade is an absolute necessity for your dog during the day. As it's one of the ways they regulate their body temperature, and without it heatstroke can be fatal. 
Make sure your dog not only has access to shade, but also water. Often when the sand gets too hot, your dog won't want to leave the shade while they're cooling off. Make sure they have everything they need nearby to keep cool during their fun day at the beach!
Dig a Hole
The sand at the beach can get much too hot for your dog to safely or comfortably walk or lay on the shore. Aside from protecting their feet with dog shoes for the beach, you'll want to help them dig deep to cool off. 
A natural behavior your dog may exhibit during your visit to the beach, digging will offer you both a natural way to cool off! The sand below the surface will be much cooler than that on top, and therefore much more comfortable for a warm dog. Try digging a small hole for your dog to lounge in, it doesn't have to be much larger than your dog's body. Digging it too deep could prevent a hazard for your dog getting out, so don't go overboard.
Consider adding a few buckets of water to the hole as an additional way to cool the area. Likely your dog won't want to leave the cozy and cool space! (Also remember to fill the hole back in before you leave the area to prevent tripping hazards.)
Play in the Waves
If the water is deemed safe for dogs, and your dog is confident in water, you may let them cool off by splashing in the waves! If your dog enjoys the water naturally, let them play while keeping an eye and staying close by. 
As with children, don't let your dog play in the water if there are choppy waves or dangerous conditions of any kind, including powerful currents and wildlife warnings. Check for beach warning flags before you ever enter the water with your dog. In addition, remember to always keep your dog leashed in public areas for both their safety and others.
Items you'll need to pack for your dog to enjoy the water:
Consider Bringing a Cooling Mat
Some dogs, especially short snouted dogs, are especially inefficient at cooling themselves and can suffer the effects of heat and the sun quicker than most. Most dogs look for a cool place out of the sun to lie down when they're hot, whether it's the cool kitchen floor or under the shade of a tree. At the beach they need access to this way of cooling too. 
If you've brought a cooling bed, put it in the shade near your dog's fresh water bowl, for a place to rehydrate, cool down and recharge!
Avoid Peak Hours During the Day
When you're traveling to the beach with your dog, an important part of keeping them cool is only visiting during the right times of the day. Avoid peak hours, typically 11am to 2pm, when the sun is the hottest.
Enjoy the cooler times of the day on the beach with your dog, like morning and late afternoon when the sun isn't directly overhead. These times of day will be most comfortable for both you and your dog alike! 
Ideal times to visit the beach with your dog:
Sunrise to 11am
4pm to Sunset
Pack Ice or Ice Treats
Packing ice or dog-friendly 'pupsicles' is a great way to help keep Fido cool while at the beach! As the temperature rises, offer your dog small cubes or chunks of frozen treats like blended watermelon or mashed banana.
This is a fun and easy way not only to keep your dog hydrated, but also to keep them entertained! 
Consider packing these frozen treats to help keep your dog hydrated at the beach:
Ice Cubes
Frozen (Dog Safe) Fruit Chunks
Frozen Pup-cicles
Practice Proper Grooming
If your dog is one who requires trimming, make sure they're appropriately groomed before the beach trip. Dogs with unnecessarily long or matted fur have an even more difficult time keeping cool and comfortable in the heat, as the fur traps heat. 
Remember if your dog has been groomed, they have short hair, or are lighter colored etc. that they should also be wearing sunscreen while at the beach to protect their skin from the sun's rays.
Keep Your Dog at a Healthy Weight
Your dogs ultimate ability to stay cool depends on the care you give and provide them. Something worth practicing all the time, not just during beach vacations, is keeping your dog at a healthy weight to prevent health conditions and overheating. 
Overweight dogs have a harder time keeping cool in the summer heat, and are at greater risk than a dog with a more ideal body condition. To learn more about keeping your dog healthy, speak with your veterinarian about feeding, exercise and body condition!
Refrain From Exercise on Hot Days
Something as simple as a beach stroll on a hot day can potentially be too much for your dog. Overweight dogs and those with shortened snouts are especially at risk. 
Know the signs of overheating and heat stroke in dogs before you go to the beach, and provide all necessary cooling mechanisms discussed previously to keep your dog happy, cool and comfortable!
Note: If any signs of overheating may arise, leave the beach immediately with your dog and head to the nearest emergency veterinary clinic. 
Final Thoughts
Now for the best ways to enjoy your time at the beach with your dog? That's another blog post, for another time! For now, take your time to relax in the gentle waves, shade and sand of your favorite dog-friendly beach with your best friend. Prepare ahead of time to make sure everyone stays safe, and always make sure to keep your dog cool at the beach using these tips!
If you're looking for more dog beach guides, check out our Dog Blog where you'll find articles like Dog Beach Etiquette, How to Kayak with a Dog, and Tips for Traveling with Your Dog!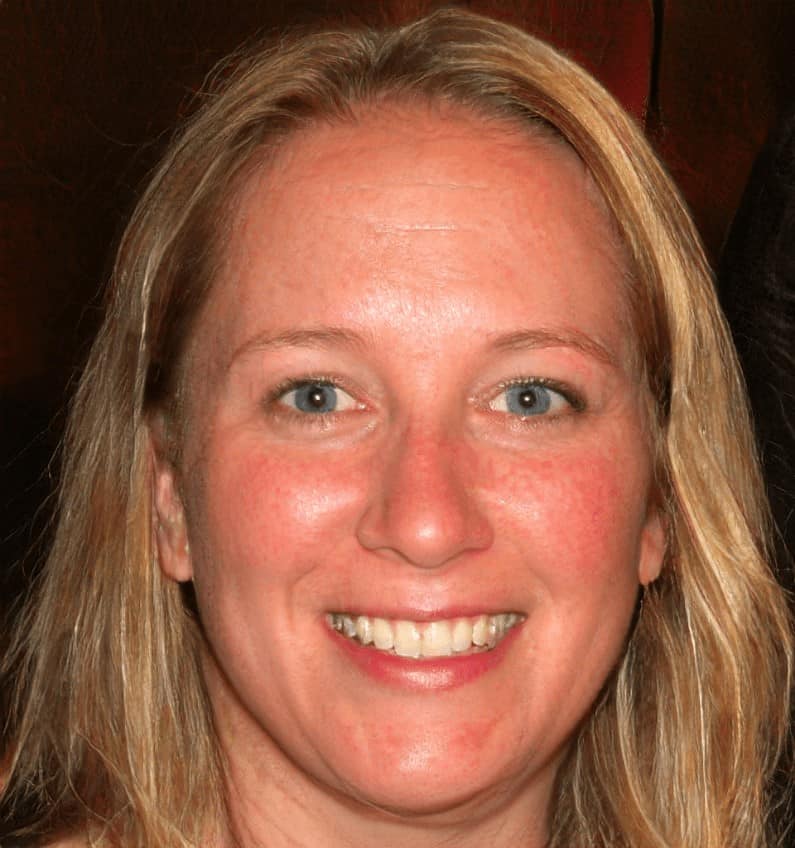 Megan Jones leads the editorial staff of Seaside Planet. They are a multidisciplinary team of outdoor adventurers, water sports lovers, and passionate beach goers. You can learn more about Meg and the rest of the editorial team here.