Snorkeling is an amazing and unforgettable experience that gives you access to the unique and exotic world found below the surface of the water. Your adventures provide you the opportunity to observe a wide variety of fish, reefs, and marine life.  
After spending a day in the water, exploring this amazing world, one of the last things you may want to have to do is tend to your snorkeling gear. A little effort on your part is well worth it and will make your next snorkeling trip safer and much more enjoyable. As the old saying goes, "failing to prepare is preparing to fail." 
Unfortunately, a great snorkeling experience is always going to result in some level of residue (sand, saltwater spots, sunscreen, debris) remaining on your gear. Here we've gathered information on how to clean snorkel gear and properly maintain it: 
General Cleaning Practices
The importance of cleaning and maintaining your snorkeling gear should be a priority for you. Your equipment, after all, helps you to see and observe this amazing world and allows you to breathe while you are underwater. Rinsing your gear immediately after you have used it, to remove any sand, salt or debris, should be part of your regular routine.  
Failing to remove this residue will damage your equipment and cause your snorkel gear to malfunction. With a regular cleaning process, you can ensure your mask, snorkel and fins function, as intended, for a long time. The following are some general cleaning practices that should be followed:  
Submerge your snorkel mask in a bucket of fresh, clean water and vigorously stir it around to remove residue.  In the absence of a bucket, spraying with a hose will do.
While submerged, wipe down the inside and outside of the mask. Make sure to get in the corners and edges of the mask, as well as the rubber nose seal.
Take your snorkel and invert it (long, straight portion facing down). Using your thumb or palm of your hand, plug the end and fill your snorkel with water.  Squeeze or cover the mouth piece with your other hand, trapping the water, and shake vigorously, to rinse the inside. Release the end to allow the water to drain.
With a hose rinse your fins off, inside and out. Make sure to remove any debris from the foot hold and clasps of the fins.
Place your fins, mask and snorkel in a cool, dry area. Your fins should be laid flat, mask leaned facing up to avoid water being trapped inside the mask and turn the snorkel upside down to allow it to drain completely.  
Cleaning and Maintaining Gear
When you return home or to your accommodations, a more thorough cleaning and maintenance can be attended to. This cleaning and maintenance should include your snorkel, mask, fins and any other additional gear.
Snorkel
The most important piece of your gear is the snorkel because it allows you to breathe while underwater. The breathing tube itself is a fairly easy component to clean and maintain. It is the smaller pieces of the snorkel that will require more attention to ensure you have properly taken care of each section. The tube is quickly cleaned using the method described in the earlier section. The following components of the snorkel will require more of your attention:
1. Mouthpiece: 
A snorkel mouthpiece is constructed from a soft rubber or silicone material, which is placed inside your mouth between your teeth and the inside or your lips. Additionally, the mouthpiece will have bite tabs that allow you to keep it secure in your mouth. To maintain your mouthpiece take the following steps:

Rinse with clean freshwater, either rinsing with a hose or stirring in a bucket of water.
Avoid biting hard or gnashing your teeth on your bite tabs to avoid any wear or tear.
Routinely check your mouthpiece to make sure there aren't any signs of wear.  
2. Purge Valve: 
Most newer snorkels have a purge valve that allows for water to be removed from the snorkel tube. This valve is a round, thin piece of rubber or silicone that drains any water in the tube while not allowing any more to enter your snorkel. If you fail to maintain this valve and it becomes damaged, water will begin to leak inside your snorkel tube.  Maintain your purge tube by doing the following:
Rinse using clean freshwater after each use.
Routinely check for any tears or damage to the valve.
A thorough and detailed cleaning to remove any small grains of sand or other debris.
3. Snorkel Keeper: 
This portion of your snorkel secures the tube to the straps of your mask.  Even on the top quality snorkels, a snorkel keeper is liable to break and need replacing at some point and time.  If it should break while you are snorkeling, simply place the tube under your mask's strap. It may be uncomfortable but this will allow you to continue snorkeling until you can replace this component.  A few steps to consider in maintaining your snorkel keeper include:
Rinse with fresh, clean water
Remove any sand grains or debris that may have become lodged in the keeper
Routinely check for any cracking or wear that could lead to the keeper tearing and/or failing.
4. Snorkel Dry Top: 
Some snorkels come with a dry top, which is the mechanism that automatically seals the tube when you submerge under the water.  To maintain your dry top do the following:
Use clean freshwater to rinse after each use, removing any debris or residue.
Check to ensure the dry top closes and opens properly before each use.
Mask
Second in importance, only to being able to breathe, is being able to clearly see the natural wonders of the underwater marine life. The majority of snorkel masks are designed and constructed with durable and a flexible silicone skirt and mask strap with plastic lenses.  
The more attention and effort you take in maintaining your mask, the better the potential for your being able to clearly see all those amazing creatures. The following are tips for cleaning and maintaining your snorkel mask:
Upon purchasing a snorkel mask you will need to remove any remnants or film on the lenses used during manufacturing and packaging. You can use a cleaning solution (consult your local dive shop) or consider using toothpaste as a cleaner.  
Do not use a sponge or brush to clean the lenses; rather, use a soft microfiber cloth to avoid scratching or damaging the lenses. The potential for bacteria growing will increase if there are scratches in your gear.
Rinse in clean, warm freshwater to remove any debris before cleaning
After thoroughly cleaning, apply a mask defogger 
After each use, rinse your mask in clean, warm fresh water. You can use a mild soap occasionally to avoid any deterioration of the silicone skirt or mask straps (soap will help to remove any lotions or oils that could damage your mask)
Once completely dried, store your mask in a protective case to avoid any scuffs, scratches or damage to the mask.
Fins
Snorkeling fins are generally constructed using strong, durable materials, however they are often exposed to more extreme elements when compared to your mask or snorkel.  This exposure makes fins more susceptible to cracking, tearing or deterioration if improperly used, maintained or stored. The following steps should be taken regarding your fins:
Rinse thoroughly using clean freshwater to remove salt, sand or other debris.
Periodically, clean your fins using a mild, warm soapy solution. This is especially important prior to any extended periods of storage.  
Avoid walking in your fins. You should follow the practice of putting them on when you have reached about waist deep water if possible.  
Do not use your fin tips to balance in shallower waters to avoid cracking or any degrading of the fins
Consult a dive shop for recommendations for a silicone spray to use on the rubber foot pocket of your fins. This will help to prolong the life of your fins.
Avoid your fins coming in contact with any petroleum based product (storing in a boat), as they will cause rapid deterioration of the fin.  
Dry fins by hanging them in a cool, dry area out of direct sunlight. Make sure the foot pockets are facing down, so they are able to completely drain.
Additional Gear
The snorkel, mask and fins are your primary gear. Some individuals may also use some of the following equipment that requires attention to cleaning and maintaining:
Personal Floatation Device (PFD)
Some snorkelers, depending on dive locations, may use a floatation vest.  Simply rinse with clean freshwater to remove any salt or debris.  A mild soapy solution can be used periodically. Make sure to pay special attention to the inflation valve.  
Dive Watch or Compass
A nice option to include in your gear is a dive watch and/or compass, as time and location can get away from you when you are enjoying some amazing views. Using similar measures as outlined with the snorkeling mask lenses can be used with special attention being given to the crevices, knobs and clasps to ensure no sand or particles are caught in these areas.
Underwater Camera
To share these amazing experiences and to relive some of the memories, many individuals use underwater cameras. If you are one of these people you will want to follow the manufacturer's instructions for cleaning and maintaining your investment. Additionally, you may want to consider annually having a professional inspect and clean your camera.  
Basic Tips and Considerations
It doesn't matter if you have taken a snorkeling adventure and exposed your gear to the salt water of the ocean, the chlorine of a pool or the residue found in a lake, it is important to clean your equipment with preferably warm, clean, freshwater and on occasion using a mild soap. Beyond the general guidelines for how to clean snorkel gear the following tips and considerations are provided for your review: 
Avoid using cleaners, detergents, or products containing bleach or other harsh chemicals. They can potentially damage or cause deterioration, like cracking or fading that can compromise your gear. Harsh chemicals, often found in cleaners, will compromise the rubber and silicone parts integrity and could scratch the lenses of your mask.
An alternative to using a warm soapy solution is to use vinegar rather than a dish soap.  
Always thoroughly wash, clean, rinse and dry your gear, especially prior to storing for extended periods.  
Do not dry your equipment by putting it in the sun. This will not only discolor your gear but damage the silicone and rubber components.
Store all gear in a dry, cool space, avoiding any exposure to direct sunlight.
Store your mask in a case to protect it from damage.
Fins should be stored on a flat shelf and you may want to consider using an insert for the foot pockets, so they don't fold or collapse, creating creases in the fin.  
Do not store your snorkeling gear in a location (home, garage, shed, boat) where other items are on top of the equipment.
Your snorkel should be stored hanging upside down, so all water drains from the tube.
Prior to heading out to each snorkeling adventure, examine your gear to ensure everything is in good working condition. Specific attention should be given to the seal on your mask (dry fitting) and checking the silicone components of your snorkel to ensure they are functioning properly and are still bendable and flexible, not brittle.  
To assist in the drying process, use a room fan to blow air over the surfaces.  Never use a heat source to dry gear as it may damage components.
If you feel it's necessary or warranted, before using any type of cleaning solution stop by a local dive shop for recommendations of appropriate cleaning products. 
Final Thoughts

By following these general guidelines and tips to clean and maintain your snorkel gear you will ensure you are protecting your investment, as well as your own safety.  
Snorkeling can be such an amazing and wonderful experience, especially when your equipment is functioning as intended.  Take the time and effort to make sure your snorkel equipment remains in good operating condition.  
If you'd like to stay up to date with the Seaside Planet Community guides, reviews and more- subscribe to our newsletter for updates sent right to your inbox!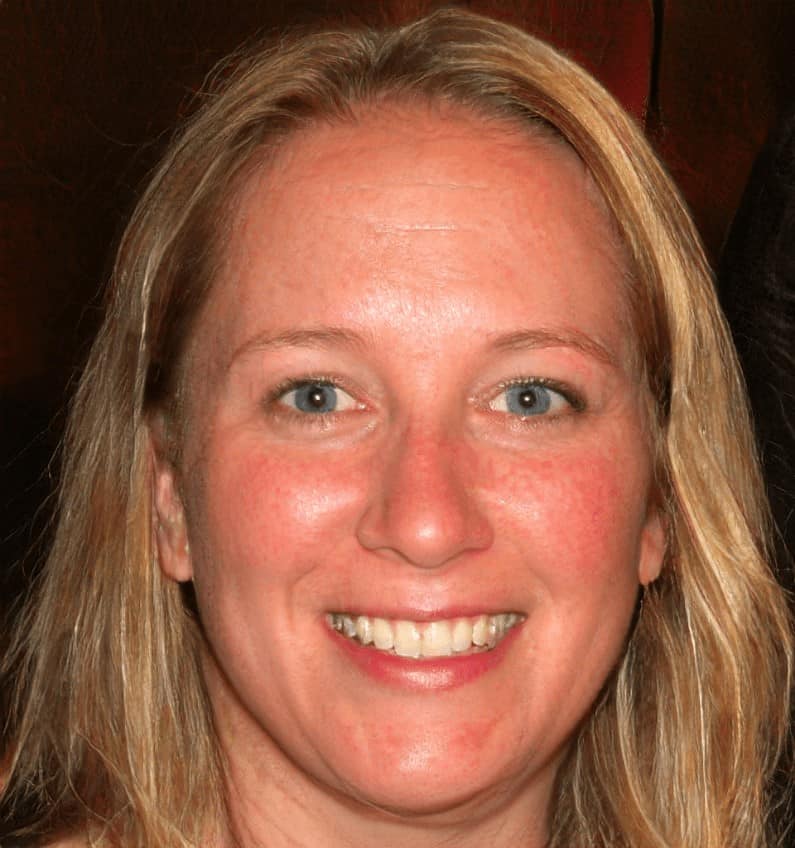 Megan Jones leads the editorial staff of Seaside Planet. They are a multidisciplinary team of outdoor adventurers, water sports lovers, and passionate beach goers. You can learn more about Meg and the rest of the editorial team here.