Are you wondering how to clean a kayak? Kayaks are generally designed to require a relatively minimum amount of maintenance, but this does not mean all you have to do is take your kayak out for a paddle and then store it until its next use. Performing proper kayak maintenance involves cleaning the vessel, protecting it from the sun, and properly storing it until your next adventure. 
Over time, the effects of the environment can cause irreparable damage to your kayak, but proper maintenance will ensure your investment's longevity for many adventures to come. Here we've gathered kayak maintenance tips and tricks for how to best clean and maintain your vessel for the long run.
Why is Kayak Maintenance Important?
Kayaking is an extremely popular water sport around the world, due in large part to the wide range of activities and uses, and for the ease of access to most bodies of water. If you've gone through the process of purchasing a kayak you quickly realized that there are vessels designed for individuals or tandem kayaking, for beginners or those seeking the challenge of whitewater, for anglers or simply those wanting a leisurely paddle on a lake.  
The versatility offered by kayaks make them a great choice for almost everyone.  However, if you've gone to the effort and expense of purchasing a kayak, you need to protect your investment and maximize its longevity and performance levels by making the effort to maintain your kayak. Not only will performing proper kayak maintenance ensure you get the most bang for your buck, but it will also ensure that you're safe while exploring on the water.
Kayak Maintenance
The general feeling is that kayaks require minimal maintenance.  When compared to a motor boat this take is probably true. Kayaks don't have motors that break or other components associated with the more complex vessels.  Kayaks do however often have skegs, a rudder, hatches, bungies, tow lines, paddles, hooks, anchors, etc. Failing to clean and take care of your kayak and it's components will result in your investment sliding into a state of disrepair.  With a little effort these issues can be avoided.  
Cleaning
The cleaning of your kayak after a day out on the water can be as simple as a quick spraying down of the inside and outside of your vessel.  Doing so will remove any built up dirt, mud, sand or salt that has accumulated on the hull. You may want to take the additional step of scrubbing your kayak with a mild soap and water to ensure any build up is removed.  
You should consider, at least a couple times a year, doing a more substantial cleaning of the entire kayak.  We would also recommend a more thorough cleaning when you go from paddling on one body of water and the next time out, kayaking on a different waterway.  In doing so we would offer the following suggestions based on your individual kayak:
Rinse the hull down with clean, freshwater after every trip, a habit that will also save your metal and rubber parts from damaging salt corrosion.
Use a bucket and mix fresh clean water and a small amount of bleach or vinegar and use a sponge or terry cloth or microfiber cloth to scrub the hull. This will help to thoroughly remove any salt buildup or sand that can cause corrosion, especially to metal parts, if not removed.  
Alternatively, use a solution specifically designed for washing a car or boat that is clear or gel coat safe.  Most waterways will contain microbes, bacteria, or invasive species that can attach to your hull.  For the maintenance of your kayak, as well as ensuring you don't transfer these little tagalongs from one body of water to another, a thorough cleaning is strongly recommended.
If you plan to store your kayak under a tarp, you will need to ensure it is completely dry before covering to avoid any mold or mildew.  
Use a fiberglass stain remover when you need to remove build up of rock snot or pond scum, or if you have surface stains developing on the fiberglass.  Although this remover is non-abrasive, it is a strong chemical and as such should only be used on a limited basis and only on gel coated finishes.  
Steer clear of solvents or abrasives that likely will damage your kayak's hull.  Soapy water and a lot of elbow grease will remove most stains.  
Process

Developing a simple routine for cleaning your kayak should just be part of your kayak outings.  A simple process you can follow:
Position the kayak on a clean, flat area (use kayak cradles if you have them available)
Rinse the kayak with a hose to remove any dirt, sand, salt or debris on the hull surface.
Fill a bucket with freshwater and an ounce of soap (commercial cleaner, vinegar or bleach for a more thorough cleaning).
Take your sponge or cloth and soak in your soapy solution and wash down the entire kayak.  Removing any buildup that did not come off when you rinsed with the hose.
Dry with a soft towel or microfiber cloth and allow to dry completely before storing.
Sun Protection
You are obviously going to spend many days paddling under sunny conditions.  This can't be avoided and nor should it be, it's part of the enjoyment of kayaking.  Yet there are some steps and measures you should take to protect your kayak from the harmful Ultraviolet Rays (UV) of the sun:
Storage
Leaving your kayak in the sun for extended periods of time should be avoided.  Your kayak is susceptible to damage if exposed to the sun for long periods of time.
Special consideration needs to be given to avoid leaving your kayak on a trailer or your car's roof top for any longer than is necessary to transport the vessel.  
Store your kayak in a shaded area to avoid direct sunlight.  A weather-controlled area is ideal (garage or shed). Absent of a controlled environment, your kayak should be stored off the ground, upside down or on it's side, and covered.  
Although most kayaks are manufactured with UV inhibitors, prolonged exposure to the sun can dull or cause fading of the kayak's color, weaken hatches, deform plastic areas or degenerate your kayak.  
Be aware of the temperature in the area you're storing your kayak. The storage area temperatures should not go below freezing or go above 100 degrees Fahrenheit.
Protectant Spray
Use a protectant spray to limit UV damage and degradation.  303 UV Protectant Spray acts as a sunscreen for your kayak, providing UV protection for any rubber, plastic, vinyl, PVC, gel coat and/or fiberglass surfaces.  
Simply apply protectant spray and buff with a clean cloth.  Application will be dependent on how often you are using your kayak.  If water is no longer beading up on your kayak's hull, you should reapply.  The protectant will not undo damage that has already occurred, so it's important you apply early and often.  This spray can be used on a variety of surfaces to protect from sun exposure.
If you have a composite kayak, consider applying a car wax that is recommended for fiberglass surfaces.  How often is dependent on the amount of usage. 
Kayak Cover
A kayak cover is a good investment to protect your vessel from sun damage,  It also will help to keep the inside of your kayak dry and clean. Covers are designed to shelter the entire kayak.  Also available are cockpit covers to protect the interior of the kayak. 
GYMTOP Waterproof Kayak Canoe Cover-7.8-18ft Storage Dust Cover UV Protection Sunblock Shield for Fishing Boat/Kayak/Canoe 7 Sizes (Gray(Upgraded), Suitable for 9.3-10.5ft Kayak)
★THICKENED AND HIGHLY FADE-RESISTANT MATERIAL -- The UPGRADED kayak cover adopts 300D Thicken and Durable oxford Taffeta material with silky hand felt and glossy surface with silver paint material back inside, is more fadeless, UV resistant, waterproof and ripstop
★ADD THE DESIGN OF BANDAGE -- An adjustable reinforcement bandage is added on a previous basis of elastic strap.The Bandage length can reach 4 feet,you can feel free to adjust it according to your kayak,and offer your excellent protection from being hit by rain, wind and waves
★SPECIALLY SUPPLIED DRAWSTRING BAGS -- Drawstring bag is specifically designed to contribute significantly to carry or storage the large-sized kayak cover
★APPLY TO VARIOUS KAYAKS -- Excellent choice for the protection or quick cover for your boats like kayaks, fishing boat, hobie Pro Angler,wilderness System Radar on the beach or in the backyard
★7 SIZES FOR OPTION -- Suitable for 7sizes of kayaks or canoes: (2.6-3m/7.8-9ft), (3.1-3.5m/9.3-10.5ft), (3.6-4m/10.8-12ft), (4.1-4.5m/12.3-13.5ft), (4.6-5m/13.8-15ft), (5.1-5.5m/15.3-16.5ft), (5.6-6m/16.8-18ft)
Storage Rack
A kayak storage rack is a good idea.  Keeping your watercraft off the ground and away from potential sources of wear and tear should not be overlooked.  You can consider purchasing a commercial rack:
Or if your handy you can opt for a DIY rack:
No matter how you choose to store your kayak, make sure that the weight is evenly distributed to avoid warping or deforming the hull.
Other Considerations
Kayaks intended for touring often will have a rudder and/or skeg.  In this case special attention needs to be given to thoroughly clean these areas.  Any sand, salt, dirt or mud needs to be completely washed off to avoid jamming and ensure proper functioning of these components.  

You need to routinely clean and inspect all deck lines and/or bungee cords.  Using protectant spray will increase the longevity of these items, however you will ultimately have to occasionally replace them, as they will wear out.  

If you have a two-piece or four-piece paddle that breaks down for storage and transporting, you will need to take special care.  The joints of these paddles come apart and must be cleaned regularly, to remove any salt, sand and dirt that can cause friction and corrosion.  Failure to do so will likely result in your paddle becoming a one-piece paddle.  

The same consideration needs to be given to any other components or equipment on your kayak (foot pegs, rod holders, etc.)
​Final Thoughts

The little extra effort and attention to cleaning, protecting and storing your kayak properly will help to ensure your investment maintains its integrity, looks great, functions as it is intended and last for many years.  
Kayaking provides the opportunity to so many amazing adventures.  Taking care of your kayak, so it takes care of you, is just a smart practice to make part of your kayaking routine.  
If you have any questions, comments or ideas please drop us a note in the comments section below.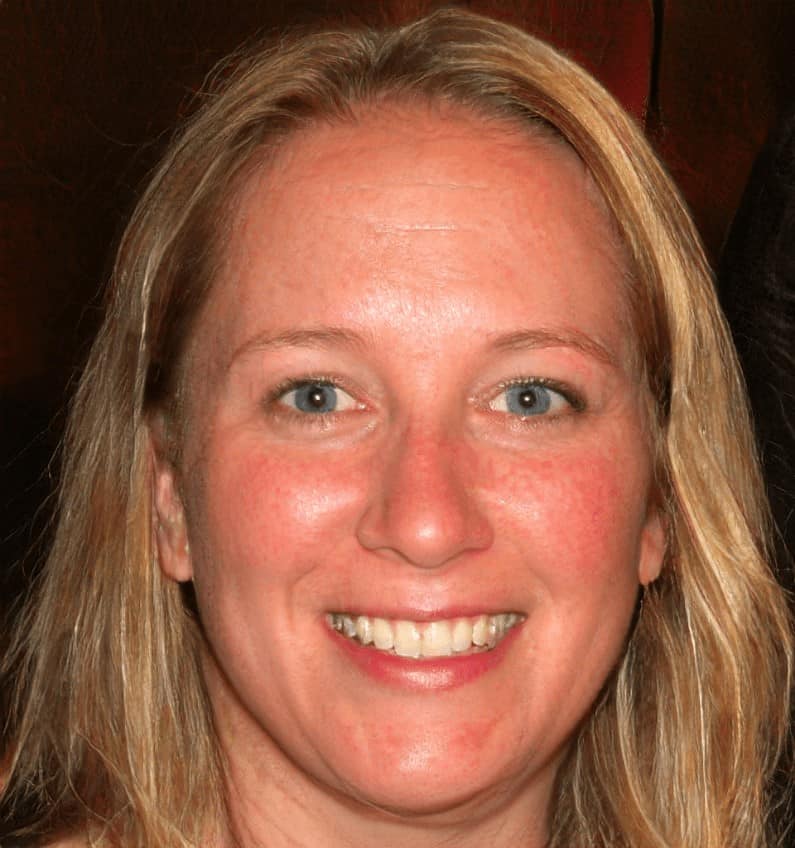 Megan Jones leads the editorial staff of Seaside Planet. They are a multidisciplinary team of outdoor adventurers, water sports lovers, and passionate beach goers. You can learn more about Meg and the rest of the editorial team here.