If you're wondering how to anchor a tent on the beach, you've come to the right place! Imagine relaxing on the shore with sand between your toes, wind in your hair, a cool breeze on your face, and the comfortable coverage of a beach canopy to keep you plenty shaded in the fierce sun. By properly anchoring your tent at the seaside, you'll set yourself up for ultimate relaxation, and prevent a mishap- like the tent flying away! 
Not only does a beach tent offer shade from the sun, it also provides privacy for changing or an afternoon siesta, and a proper place to sleep at night for beach camping. Additionally, you can find refuge from biting insects or pestering birds inside the comfort of your tent. 
To help you anchor your tent the right way at the beach, we've gathered this simple guide to get you to the shore as soon as possible. Furthermore, you'll find more information for securing your tent here. 
Here are quality anchoring steps, and your every beach anchoring questions answered:
​Should You Bring a Tent to the Beach?
Beach tents are great for a variety of reasons. This type of coverage creates a shaded area out of the sun's direct rays, ideal for a hot day on the shore. While tents aren't necessary for every trip, they can be quite useful and functional for a variety activities.
Canopies at the beach are great for activities like:
...and more! 
Coleman 4-Person Dome Tent for Camping | Sundome Tent with Easy Setup , Navy/Grey
Weatherproof: Welded corners and inverted seams keep water from getting in; Included rainfly offers extra weather protection
Wind and rain tested: Strong frame withstands 35+ mph winds
Great ventilation: Large windows and ground vent for enhanced airflow
Stay connected: E-port makes it easy to bring electrical power inside
Easy setup: In 10 minutes
Whether you're staying overnight, or enjoying a one day adventure, a shaded and private place to retreat is ideal for beach comfort and protection from the sun. Additionally, it offers a safe space for you to break with children, if you need a nap, or if the heat and sun get to be too much. 
Aside from providing added comfort and safety from the elements at the beach, a beach tent offers a place to keep food and drinks safe out of the sun and away from any potential pests. Furthermore, it gives you a protected area to store your towels, spare clothing and gear, sun products, sunscreens, valuables, and more. 
A Simple Guide: How to Anchor a Tent on the Beach
If you're ready to hit the beach prepared, we want to help! Here are a few simple tips to help you anchor your canopy to the beach with ease:
Know the Beach Rules
Before ever choosing a spot on the beach to anchor your tent, it's crucial to know whether the beach you're visiting allows tents or camping. Additionally, some beaches feature rules for what types of beach tents they allow, or restrictions on how setup and anchoring can occur. 
Some beaches, for example, don't allow guy lines to go past the end of the tent canopy, while others have no rules at all. Know how to properly assemble and anchor your tent based on the rules of the beach to prevent hassle later on.
Choose a Spot on the Beach
Choosing a spot to anchor your tent at the shore requires a bit of patience. Take the time to look around the area, and make sure the spot you choose suits your needs at the water's edge. To prevent the added work of having to change tent sites, choose a quality spot the first time to get your relaxing day started as soon as possible. 
Here is the simple guide to choosing the best place on the beach to anchor your tent:
Find a beach that allows anchoring tents. 
Avoid setting up near the shoreline. 
Anchor your tent near where the vegetation starts.
Avoid setting up near unhealthy trees or other plants.
Find a spot with your preferred amount of privacy.
Choose a large, open area with mostly flat land. 
Never set up your tent site on a sand dune.
This last one is especially important, because sand dunes are often restricted to protect local marine flora and fauna. Follow the restrictions, rules and regulations of the beach you're visiting, and always leave the environment better than you found it. 
Know Your Gear
A beach tent is uniquely designed to withstand marine elements, and should be chosen based on a variety of features. From ventilation and breathability for hot days, to wind protection from wind and sand, your tent should be designed for the shore to ensure longevity and ease in use. Additionally, you'll want to use a tent that is constructed of materials that are durable enough to withstand the salty air, wet sand, high winds, and more.
Furthermore, different environments will require different equipment for anchoring. For example, tent pegs won't work in beach sand as they would in soil, because they require solid earth to attach securely to the ground. Beach sand, on the other hand, is easy to mold, non-clumping, and gritty. Trying to anchor your tent using pegs, in this instance, won't work, so you'll need a different plan.
Use Sand Anchors
A sand anchor is essentially a small bag of sand that is buried in the beach and attached to lines for anchoring your tent. The process of using sand anchors is very simple because the sand is soft and easy to dig in. 
Here are step by step instructions for using sand anchors:
Put Sand Inside Sand Anchor
Attach the Guy Lines to the Anchor
Place the Anchor in the Beach Hole
Bury the Anchor to Secure Tent
GEERTOP Reflective Guylines 4mm Tent Cords Lightweight Camp Ropes with Aluminum Adjuster Tensioner for Outdoor Camping Hiking Backpacking Survival Gear Green
【High Reflective Tent Lines】Highly reflective GEERTOP tent cord uniquely contains 4 interwoven reflective filaments, giving much greater visibility even in low light conditions
【Heavy Duty & Extremely Strong】 The 4mm inner core is made from premium nylon, which can bear a load up to 550 lbs. (252kg). Not easily deformed even in harsh weather conditions.
【Portable & Ultra-light】Each camping line is 4 m. (13') in length and weighs just 37 g. (0.10 lbs.). They are indispensable survival gear accessories and belong in every Go-Bag. Perfect for camping, hiking, tents, tarps, hammocks, awnings, backpacking, trekking, cycling, fishing & hunting
【Includes Aluminum Tent Cord Tensioner】Each paracord line has an aluminum tensioner which can adjust the line's length according to your needs. Very easy to use, light-weight and compact
【Easy to Storage】These reflective lines come with a handy draw-string carry pouch. Each package has 8 individual guy lines that all fit into the included carry pouch for easy storage and handy access
Note that you'll need to buy the anchor at least 2 feet below the surface to ensure it's security in place. This can vary based on the manufacturer, and can most often be found in the product description.
Prepare for Wind
The weather conditions at the beach can be unpredictable and inconsistent. Often wind picks up, which can make conditions uncomfortable if you're getting sand in your mouth, eyes and more. Not only can wind cause discomfort to your face, but it can also cause hazard to your tent anchoring, as well. 
When wind gets underneath the tent, it can cause lift that actually blows the canopy completely over. Not only does this toss belongings inside, and create added hassle of re-anchoring, but it can be hazardous if the tent hits someone nearby. 
There are several ways to prevent wind from blowing your tent over:
Build a vertical sand wall around the tent, about 1 foot high, which can help reduce the amount of wind that gets under your tent.
Weigh your tent down by piling wet beach sand on all 4 outside corners and edges of the tent. 
Use more sand or rocks to make your own additional anchors using bags you have on hand. 
Create weights for the outside corners of your tent using rock or sand filled bags.
F​inal Thoughts
Securing your tent to the sand at the beach requires a few simple steps to ensure comfort, safety, convenience, and ease in set up and use. To spend your time best on the shore, use this guide to quickly establish camp for the day and get to your favorite beach activities in no time! 
We here at Seaside Planet like to keep our readers prepared for marine adventures, and provide a range of guides for your every ocean sport and beach need. From proper surfing etiquette, to guides for kayaking trips, to underwater photography tips, best dog beach toys, beach safety, and more-  we've got you covered! 
Our community is one who loves to enjoy the ocean, and the shore, responsibly and with a keen sense of adventure. We also love a good conversation from our readers, and welcome your questions and thoughts in the comment section below!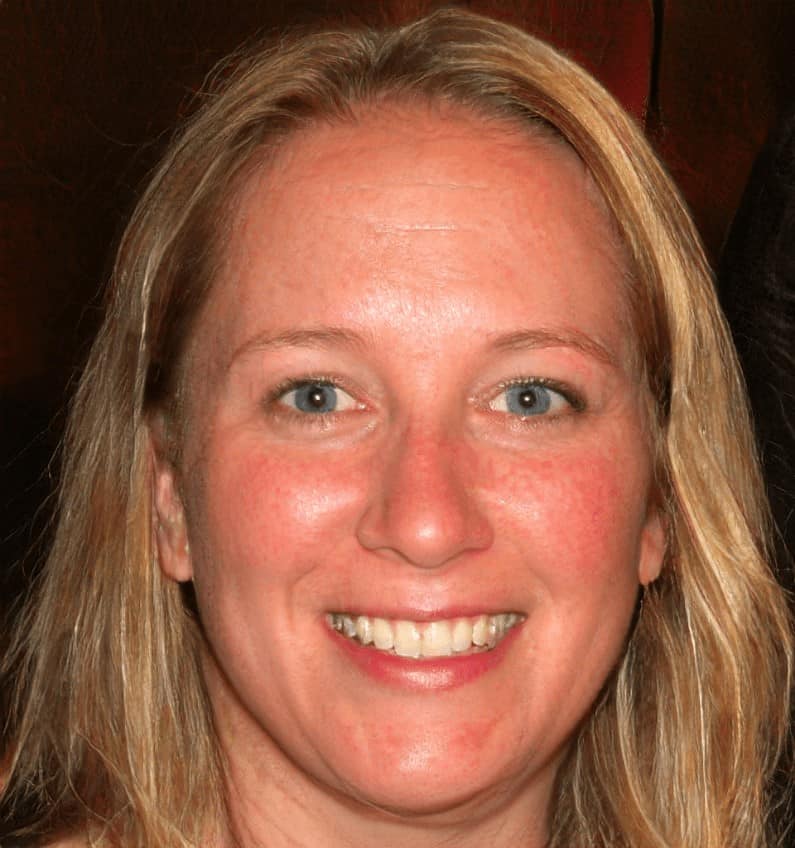 Megan Jones leads the editorial staff of Seaside Planet. They are a multidisciplinary team of outdoor adventurers, water sports lovers, and passionate beach goers. You can learn more about Meg and the rest of the editorial team here.