A chiseled physique or a tanned body isn't necessary to look good at the beach. I've found that a few simple changes can elevate my look from average to amazing. Follow along for some style and fitness insider tips that help me look my best on the beach.

​Choose a Swimsuit That Flatters Your Body
All bodies are good bodies, but there are some styles that look better, depending on your body type. I wanted something that would highlight my shape, not drown it out or exaggerate it. Remember that people of all body types struggle with finding the most flattering swimsuit, so here are my tips on finding the best one for your body.
If you are heavier on the bottom, consider a swimsuit with wide arm straps and ample support in the chest. This will create a more proportioned figure while also highlighting those great curves around the booty and thighs. High-cut legs and detailing around the waist work wonders for lengthening the body and allowing the eye to move around.
If you're busty, you need something that can keep you secure while still looking cute. A halter top or bralette style isn't a bad idea. You'll look adorable and won't have to worry about anything coming loose while you swim.
When you have an hourglass figure, you need enough support in the chest. You'll look great in swimsuits that draw attention to the waist because this shows off the curves. It's also more likely to draw the eyes up, thereby lengthening your figure.
If you're petite or have a more athletic build, I recommend bringing more attention to your feminine shape with vertical stripes. Some extra details, such as fabric or patterns around the hips or chest, can create the illusion of a more filled-out figure.
I haven't forgotten about men! Body insecurities can affect them too, so here are some swim trunks that I recommend they be on the lookout for.
If you're a shorter man, you can avoid looking childish or as if you're swimming in your trunks by opting for a mid-length style. Something at the knee or just above it will do the trick.
If you're worried about your midsection, I suggest trying a drawstring style for a more comfortable and adjustable fit. Also, you should go with shorts that hit lower down on the legs. This will draw attention to your legs while elongating your figure.
If you've got thicker legs, you'll need swim trunks with wider legs so you have room to move around. Play around with length and choose what feels most comfortable. Mid-length and long will both look great.
For my lean guy friends, I suggest they opt for trunks that they can adjust with a drawstring. This will prevent them from being too baggy and loose around the waist. If you're lean, avoid shorts that are too long because they'll exaggerate your slender physique.
Accessorize
Once my swimsuit is picked out, I like to play up my style with some summertime accessories. A lovely sunhat will not only protect my skin from harmful UV rays, but it's a nice complement to my beach day look. Hats also keep eyes away from my body and towards my face, which makes me feel much more comfortable.
Both men and women can benefit from a pre-beach manicure and/or pedicure. I love getting those nail beds cleaned out so I can flaunt healthy, beautiful skin. For more sparkle and shine, I put on my favorite nail color.
I don't neglect my hair either. I condition well and try a topknot or a messier side braid to fight frizz and salty strands. A headband or scarf looks super cute too, and keeps hair out of my face.
It's always a good idea to have a cover-up at the beach, since the sun can get brutal after just a few minutes. A lightweight shawl or tunic is fashionable, but also helps me feel more modest and comfortable in front of everyone.
Protect the Skin
Even if I had the cutest swimsuit or the hottest physique, I'd look terrible with red and peeling skin. Taking care of my skin is my number-one priority in the summertime, as well as all year round.
I try to exfoliate my skin a few weeks before the summer festivities. Sometimes, I use a face mask or even some oats mixed with honey. I've found plenty of simple low-waste recipes online using ingredients that I already have in my pantry.
I don't want to be caught in a swimsuit with rampant body hair, so I make sure to take care of shaving, waxing, or trimming ahead of time. I find that it's best to do this a few days before the trip or event so I can take the time to exfoliate and moisturize, too. I make sure to pay attention to any particularly dry or patchy skin spots, such as knees and elbows.
For those who are self conscious of their pale skin, I feel you. I recommend a self tanner to help boost confidence and add a summery glow. I've had luck applying lotions and sprays myself; I just make sure I do it a week or so before hitting the beach.
What About Makeup?
Some of my friends prefer to go bare faced at the beach, while others wouldn't be caught dead without makeup in public. So, who's right? When it comes to makeup and the beach, I think less is more.
A tinted moisturizer can look cute, and a bit of body shimmer makes my legs pop in a photograph. A full face of makeup, however, will only hold me back from enjoying the activities. If I need something more, I use waterproof mascara or eyeliner.
Get Active and Stay Moving
I make exercise part of my everyday schedule, and I recommend you do, too. Exercise has so many great benefits besides an improved physique. I feel stronger, more confident, and I even sleep better at night.
Rather than focusing on one specific body part, I do cross training or HIIT (High-Intensity Interval Training). It works all of my major muscle groups and never fails to get my heart rate up. A combination of strength training and cardio is the way to go.
Even though I keep an active lifestyle, I have those days when I'm feeling super bloated. I refuse to let this ruin my summertime fun, though. There are a few things that I do to beat the bloat.
First of all, I avoid salty and high-fat foods. Yes, these are common boardwalk munchies, but they'll have me feeling weighed down and uncomfortable later on. There's no way I'm swimming and relaxing on the sand with a bloated belly.
For snacks, I pack fruit, pre-chopped veggies, and nuts. They satiate me without giving me that too-full feeling. Also, I stay hydrated to banish bloat and keep my energy levels up.
Pose Like a Pro
Pictures are often part of my beach day, but I don't let that scare me. I took a cue from the pros and borrowed some of these tried-and-true poses.
First of all, I focus on extending my body, especially when I'm wearing minimal clothing. I imagine I'm a ballerina and keep my chest out and shoulders back. This not only makes me look great, but it gives me a rush of self esteem.
I always try to stand up for my beach photos, as even the fittest models can look slouchy and unprepared in a seated pose. Standing helps to elongate my figure and it shows off my cute swimsuit.
Another thing I've learned is to know the best angles for my body. This took some practice, but once I figured out that I look great with my left hand on my hip, my knees slightly bent, and my head tilted down, it made all the difference.
Finally, I sometimes use a prop or cover up. I know most people aren't cool with baring their bums in a photo, especially if their family members are going to see it on social media later on. I find that a towel, pool floaty, boogie board, or even a kaftan or cover up will add visual appeal.
Focus on the Positive
This goes for just about everything about an upcoming beach trip. Focusing on the negative or the things that I feel insecure about will only drag me and my friends down. Instead, I play up the things that I love about myself and the summertime.
In terms of swimsuits, I find that when I wear what makes me happy, I feel my best. Sometimes, that's a one-piece suit, while other times it's a high-waisted bikini.
Yes, there are styles that can look more flattering depending on your body type, but it's all about playing around with what works for you. I'm a fan of polka dots while my best friend enjoys sporting a bright blue swimsuit. We're both happy, so we go with it!
Another thing that I like to focus on is my favorite body part. I love my shoulders, so I choose swimsuits that highlight them. I also think I've got a great back, so I look for styles that feature a low or scoop back.
F​inal Thoughts
​It's all about confidence and being comfortable in your own skin. Keep in mind that no one, not even top models, feels 100% great 100% of the time. I tune into my personality, my sense of humor, or my caring spirit to put my best face forward on the beach. Remember these tips and you'll never again have to ask how to look good at the beach because you'll already know you look fabulous!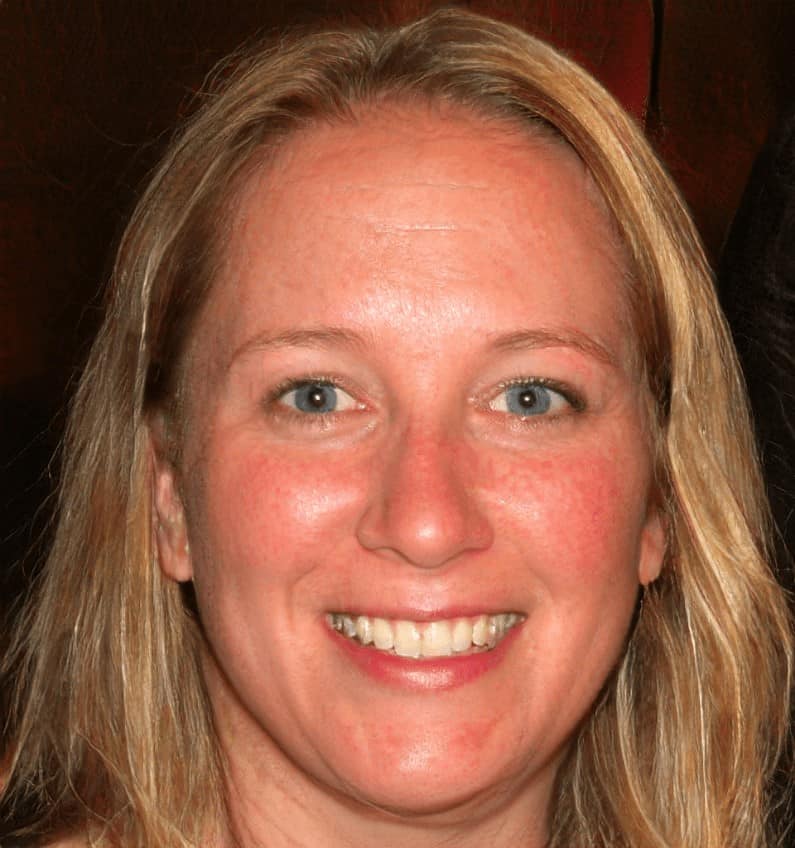 Megan Jones leads the editorial staff of Seaside Planet. They are a multidisciplinary team of outdoor adventurers, water sports lovers, and passionate beach goers. You can learn more about Meg and the rest of the editorial team here.