If you're wondering, "How can I be eco friendly at the beach?", you've come to the right place! Being eco friendly is becoming more and more important as all signs suggest we're entering the planet's sixth mass extinction of plants and animals in the past half-billion years.
We're currently experiencing the worst species die-off rates since the loss of the dinosaurs 65 million years ago. Although extinction is a natural phenomenon, it's occurring at an accelerated rate that's causing significant harm to our environment. It's estimated that we're losing dozens of species every single day, which is a huge threat to our future on this planet.
Keep reading for more on what being eco friendly means, and how you can practice it in your daily routines at home and at the beach.
How to Become More Environmentally Friendly
Practice consuming and purchasing items that cause minimal harm to the environment.
Learn the extent of your carbon footprint, and act to lessen your impact on the environment.
Support others who are working to produce sustainable communities.
Educate yourself about the issues affecting both your local communities and the planet as a whole.

Eco Friendly Beach Tips
1. Leave Nothing Behind
Leave nothing but footprints at the beach. Not only does littering leave the environment looking cruddy, it's killing marine life.
Trash left behind often leaves animals entangled causing circulation loss, wounds, infections, inability to swim or fly, or even starvation and death. Unfortunately animals also ingest this waste leading to blocked digestive tracts, organ perforations causing internal bleeding, suffocation, starvation and more. Our trash is causing great harm to the oceans inhabitants and we can do something about it. 
Preventing trash from accumulating on our beaches and in our oceans is simple- reduce, reuse, recycle and dispose of waste. Pack a trash bag on beach trips to help leave the beach better than you found it. Take all your trash with you when you leave, and pick up after others. After all, protecting our oceans is protecting our future. 
2. Pack Reusable Drink Containers
When packing for the beach, use reusable food and drink containers for an easy and convenient way to be beach friendly! 
Reusable containers eliminate the waste of packaged foods, and extra plastic bags which can easily get blown away- likely ending up in the nearest body of water. Remember that this goes for water bottles, too. Invest in BPA-free, reusable drink containers to bring water from home and eliminate the use of unnecessary plastic.
Consider a regular water bottle sized bottle for drinking, and one that holds a large backup water reserve for fill ups throughout the day. 
Sale
3. Use Beach Safe Toys & Activities
Bringing fun beach activities is a must for any ocean trip, and there's a simple and eco friendly way to do it. 
First, all the toys and activities that are brought to the beach with you need to leave with you. It's easy to lose track of items in the sand or water, so keep an eye to make sure nothing ends up floating away. 
Another way to promote positive beach responsibility is to use eco friendly beach toys which can limit your impact on the environment when these accidents do happen. Companies like LoveLotte make biodegradable beach toy sets kids can enjoy in the sand at your favorite beaches! 
4. Obey Beach Rules
The signs you see at the beach are there for a reason- to protect you and the beach ecosystem. When you see signs that say 'keep off the dunes', for example, it's important that you stay off of them because they provide habitats for marine plants and animals. 
Walking on the dunes is a good example of the ways we can disturb the habitat of a species without realizing it. To prevent this, stay on marked paths to avoid causing damage and listen to the beach flag warnings to avoid incidents with wildlife. 
5. Do the Stingray Shuffle
The stingray shuffle is a term used to describe shuffling your feet in the sand as you walk through water at the beach to prevent stepping on resting stingray. 
Rays spend most of their time partially buried in the sand, and shuffling feet signals to nearby individuals that someone is near which helps prevent stings. The stingray shuffle is about being mindful to marine life, to protect yourself and others in the environment.
6. Leave Shells at the Beach
At the beach, take nothing but pictures. Leaving shells behind is important for a few reasons:
shells provide homes and hiding places for animals
shells stabilize beach environments
shells anchor marine plants like seagrass
A decline in beach shells can be harmful to the marine environment. Instead of taking souvenirs, take pictures and trash to keep our beaches clean and healthy. 
7. Bring Beach Towels & Gear From Home
Planning ahead before packing for the beach means purchasing and throwing away less, which is obviously good for our marine environments. Bring towels, beach chairs, sand umbrellas, beach rated tents, coolers, etc. from home, instead of buying new ones every trip to the beach.
Not only does this save time and money, it saves valuable resources used to make and ship goods, as well as preventing additional waste that ends up in our oceans of landfills. 
8. Don't Use Shower Products in the Outdoor Showers
We've all seen and used those convenient beach showers usually located on the pier just off the beach. The water from these showers usually runs off and right into the beach and ocean, unfiltered. 
The chemicals in your soap and shampoo can harm local marine life by contaminating the water. The simple solution here is to go without using products at the beach! Simply rinse off, and save the cleaning for home where water will run through proper systems after use.
9. Use Eco Friendly Sunscreen
Something as simple as switching your sunscreen can have a direct impact on the beaches and marine life. Studies have found that many popular sunscreens contain chemicals called oxybenzone and octinoxate, which are compounds used for their ability to convert UV rays to harmless heat on your skin. 
This sounds great, but the reality is that once these chemicals enter bodies of water by rinsing off of our skin, they actually threaten marine species like coral by altering their DNA and hindering their development. 
Opt to use reef-safe sunscreen, which are available widely on the market today! 
Sun Bum Original SPF 30 Sunscreen Lotion | Vegan and Hawaii 104 Reef Act Compliant (Octinoxate & Oxybenzone Free) Broad Spectrum Moisturizing UVA/UVB Sunscreen with Vitamin E | 8 oz
ORIGINAL SPF 30 SUNSCREEN LOTION . This is the stuff we use every day. It's the formula that started it all. People say it smells like summer. We like that. Whether we're spending a lazy day at the beach or just hangin' out, our Original formula is definitely our fav.
MOISTURIZING SUN PROTECTION. Dermatologist and Sonny approved, this non-comedogenic sunscreen delivers UVA/UVB protection and is packed with Vitamin E. Our oil-free, water-resistant and Hawaii 104 Reef Act Compliant SPF 30 Lotion is great for all skin types.
HOW TO USE. 15 minutes before sun exposure, apply liberally to all areas of the skin and avoid the eye area. For best results, reapply after 80 minutes of swimming or sweating. Sonny's Tip: Apply every 2 hours for maximum sun protection.
PROTECT YOUR SKIN. The key to practicing safe sun is to protect and moisturize your skin. Our Original Sunscreen line is Oxybenzone, Octinoxate, Gluten, Cruelty and Paraben Free to ensure a fun day in the sun.
TRUST THE BUM. What does that mean? It means trust us, the ones who live on the beach and need products that work on the most intense days in the sun. The simple truth is, when you make products to protect the ones you love, you make 'em better.
10. Support Organizations Who Work to Protect the Beach
Supporting our beaches and our oceans is as easy as supporting organizations doing just that. By donating financially, or by volunteering your time, you're committing to a more sustainable future. 
Do your research and make sure the organization's mission aligns with your morals, and support local efforts by finding groups working passionately in your community. 
11. Don't Feed the Animals
Keep the wild in wildlife, and let wild animals be free. Remember that when you visit the beach, you're entering their home and it's important not to disturb them. 
Not disturbing marine animals also means not feeding them. Although gulls can be persistent, our food can be harmful to their digestive systems, and encourage populations to pester others at the beach. It also increases animal waste in the area, which can disrupt the microorganism balance and cause damage to the beach environment. 
​Keep your hands, and your food, to yourself. 
12. Join Beach Clean-Ups!
One of perhaps the simplest ways to be eco friendly at the beach is to clean up the beaches near you! You can do this on your own, or join a local crew- either way it's easy to do your part and pick up trash and debris in your area.
Organizations Protecting Our Oceans & Beaches
... and so many more! 
F​inal Thoughts
Being eco friendly to protect the beaches is something you can do on and off the beach. It's something you can practice in your daily routines  and lifestyle choices. From environmentally friendly products and cleaners, to using less plastic, and more, protecting our beaches means living with intent to do as little harm as possible. 
Practicing these beach conservation tips is a simple start to keeping the beaches and oceans free from pollution. It helps protect our marine plants and animals, and our future on this beautiful planet. 
Do you practice any eco friendly beach tips that aren't on this list? Let us know what you think we should add to this list in the comments below!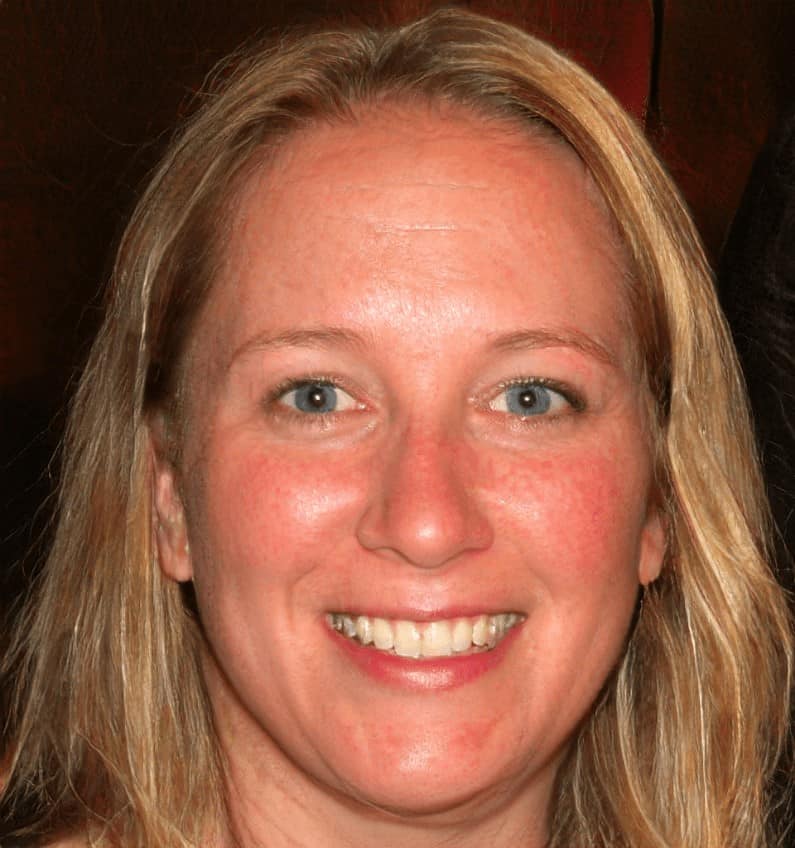 Megan Jones leads the editorial staff of Seaside Planet. They are a multidisciplinary team of outdoor adventurers, water sports lovers, and passionate beach goers. You can learn more about Meg and the rest of the editorial team here.