While you're having fun at the beach, one of the last things you want is to see your beach umbrella flying through the air. Not only can this ruin your day, but it could potentially hurt someone. To make sure this doesn't happen, you need to anchor your umbrella securely, to save yourself from having to go chase after it and potentially having to apologize to other beachgoers.
​If you want to learn how to anchor a beach umbrella in the sand, there are some things that you need to take into account and a few fairly easy steps to follow. Here's are a few tips and suggestions to help get you lounging seaside as soon as possible: 
​Anchoring the Umbrella the Right Way

1. Choose the Right Umbrella
You may be tempted to save the expense of having to purchase a beach umbrella and instead just simply grabbing your patio umbrella and heading out to the beach. They both provide shade on a sunny day, so what's the big deal, right? Simple answer, it's a big deal, and a bad idea.  
Patio umbrellas can become a safety hazard in windy conditions. These umbrellas have a flat bottom and are designed to be placed in a base, not sunk into the sand. The flat bottom makes it virtually impossible to adequately secure this type of umbrella on the beach. Additionally, a patio umbrella is constructed using heavier and thicker materials, making them more difficult to carry and maneuver on the beach.
A beach umbrella has a pointed spike on the bottom of the pole, allowing it to be anchored into the sand and positioned to minimize the impact of the wind. This type of umbrella is also constructed out of lighter materials, making transporting more manageable. Also, a quality beach umbrella will have a canopy top and be made of a thicker, more durable material. 
Sport-Brella Vented SPF 50+ Sun and Rain Canopy Umbrella for Beach and Sports Events (8-Foot, Blue)
UPF 50 plus PROTECTION - The Sport-Brella XL will keep your skin safe and protected from UVA and UVB rays. With side panels for extra coverage and wind flaps for ventilation and airflow, you'll get everything you need
UPF 50 plus sun and weather protection and water repellent, protects over 99.5% of UVA and UVB rays
Canopy supported by 4.5 mm steel ribs and a 5mm steel stretcher
Telescoping pole with a metal tip held in place by steel screw
Dual canopy with top wind vents and strong, side zippered windows for efficient airflow
​2. Find a Good Spot
It would be great if you could go to the beach before it becomes crowded so that you can scout for the best place to place your umbrella. If possible, place your umbrella next to something that can act as a windbreaker. This can be a building, a large rock, or anything that can provide shelter from strong wind.
An alternative is placing your umbrella near the water – just make sure that the top layer of the sand is dry. This way, you can make yourself comfortable, and the wet sand underneath you will do a good job of keeping the umbrella anchored and in place.
In any of these instances or in absence of these options, position your umbrella so it is tilted towards the direction of the wind in a fashion that will provide you with adequate shade.
3. Anchor the Umbrella
Having a sand anchor can make a world of difference. It can make the job so much easier. Some umbrellas come with sand anchors. If yours doesn't, it'd be smart to invest in one, as it's fairly affordable and awfully useful.
Sale
Beachr Beach Umbrella Sand Anchor - Heavy Duty Umbrella Base with Ground Anchor Screw - Beach Umbrella Stand - Beach Tent, Parasol, Sun Shelter, Sun Protection, Shade, Strong Winds - One Size Fits All
BETTER THAN METAL - Metal anchors rust from the sand and salt of the ocean, get hot in the sun, and are sharp and dangerous. This heavy duty outdoor umbrella base with ground anchor screw is built with sturdy ABS plastic, which is stronger than metal and will last longer
EASY TO SET UP IN JUST SECONDS - Safely twists, stakes, and mounts in the earth. Simply screw the auger into sand, dirt, or grass, place your umbrella in the base holder, tilt accordingly, and relax in your chair.
ONE SIZE FITS ALL - This universal beach umbrella stand fits all umbrella pole sizes. Compatible with all brands. Lightweight, portable, and compact. Easily fits into a travel accessories bag.
REPLACEMENT GUARANTEE + BONUS GUIDE - This happily comes with our installation guide showing you how to use the anchor with a full replacement warranty if any parts break.
SAFELY KEEPS YOUR BEACH UMBRELLA FROM BLOWING AWAY - Our super sturdy sand grabber spike is windproof, wind resistant, and can withstand strong 50 MPH winds. No more harmful SPF or UV sun rays.
Here's how to use a sand anchor:
Choose the right angle
The top should be facing the wind, so that the umbrella acts as a windbreaker. If you find the right angle, the wind will actually anchor it further, instead of blowing it away. You can also position it upright if you want to get better sun protection.
Twist the anchor into the sand
This isn't hard to do, and it usually doesn't take more than a couple of seconds. Umbrella anchors come with a tool or device that allows you to twist the anchor into a secure position.  
Put the umbrella pole inside
Grab the pole and place it inside the tube, and then fasten and secure it. Make sure that fitting is tight enough to avoid the umbrella working loose from the anchor.
On the other hand, if you don't plan on using a sand anchor you will have to use a little more elbow grease. Placing the pole in the sand and moving it back and forth or by rotating it in a clockwise or counterclockwise motion will sink the pole into the sand.  
Another option is to find some stones nearby, and use them to secure the base of the umbrella pole. Just place them around the pole and ensure that they're tightly positioned.
This will require some time and effort and can be an  inconvenience when you want to get to enjoying the sun, sand and water. Using this method does make the area under your umbrella slightly lower but nothing that isn't manageable.  
Still not sure about how to use a sand anchor? Check out this helpful video:
​4. Readjust if Needed
Chances that the wind will only go in one direction are pretty slim. As the wind changes direction, your umbrella might begin to work it's way loose, especially if it's placed at an angle. Your umbrella can start to function much like a parachute, engulfing the wind. Avoid this possibility, as it will ultimately result in your umbrella pulling loose and going airborne.  
As soon as you notice that the wind is
changing its course
, make the necessary adjustments. If you see that the pole  is becoming loose in the sand, take the appropriate steps to reposition and secure your umbrella. If the wind picks up and is getting too strong to ensure the umbrella remains secure, you should consider taking it down for everyone's safety.
The Final Word
Anchoring your umbrella can be a fairly easy task , and it can ensure the safety of the people around you as well as yourself. Follow the steps outlined in this article, and you'll minimize the risk of anything going wrong. There are also some umbrellas that have a very strong base, so if you think that anchoring an umbrella is bothersome, you may want to consider this option.
If you'd like to to learn more about beach safety, etiquette, or protection, check out some of our other informative articles like
Essential Ocean and Beach Safety
,
Dog Beach Etiquette and Safety
,
How to Organize a Beach Cleanup
,
Easy Ways to Protect the Beach
, and more!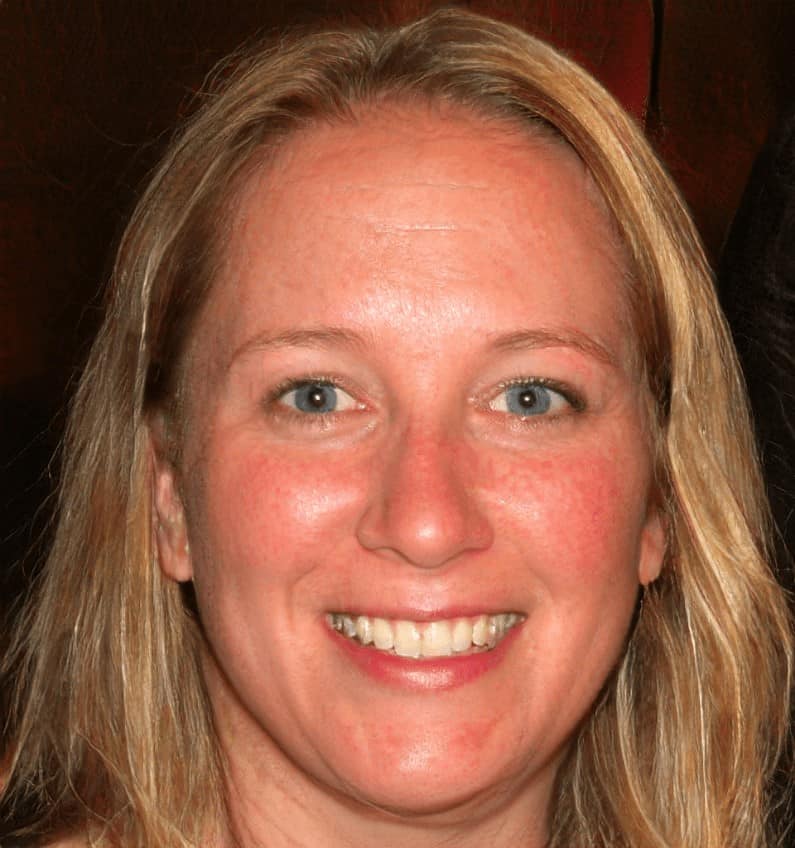 Megan Jones leads the editorial staff of Seaside Planet. They are a multidisciplinary team of outdoor adventurers, water sports lovers, and passionate beach goers. You can learn more about Meg and the rest of the editorial team here.