For the guy in your life who's hard to shop for, you may be looking for handpicked beach lover gifts for him. If that's the case, you've come to the right place! To help you navigate the endless gift options available on the market today, we've gathered 6 foolproof options to please the sea-loving man in your life. 
To help you choose which is the right item for you to gift this year, find out what makes a good beach lover present here.
What Makes a Good Gift for Him?
From waterproof gear, to sand-repelling comfort, to portable technology convenience, and more, there are endless products on the market today that make great gifts for him. If you're looking for that something special to bring a smile to his face this year, the product you choose should be:
Functional
Portable
Convenient 
User-Friendly
Water Resistant or Waterproof
Reusable
Choose a gift that meets all, or at least some, of these features and you're sure to get the happiness on his face that you were hoping for! 
Find some of our favorite sea lover gifts for him here:
The Best Gifts for the Beach Lover in Him
1. AKASO Waterproof Sports Action Camera
Review
When you're searching for the best beach gifts for the man in your life, perhaps one of the most exciting products you can consider is an opportunity to capture their memories in and out of the water! The AKASO waterproof sports action camera is a durable and convenient model that connects to the user's phone or tablet with ease to download adventure footage. Video and photos can be stored for later viewing, or edited into fun videos to share online. 
Not only does this quality designed camera capture memories to last a lifetime, but it features a high resolution camcorder that connects wirelessly to a wrist remote worn by the user. This creates an opportunity to capture the world in a whole new way! Not only does this design feature make it unique and functionable, but it provides ultimate convenience while hands may be full during a seaside adventure. 
Along with ease in capturing footage, this camera also has a built-in Wi-Fi and HDMI storage, making sharing and editing later a breeze. Not only does this product offer beach lovers an opportunity to capture their adventures at the shore, it makes the whole process easy...much like a walk on the beach!
Key Features
Capture Memories
Waterproof & Durable
High Resolution
User-Friendly
Wireless Wrist Control
Wi-Fi and HDMI Storage
2. FE Active Eco-Friendly Dry Bag
Review
While there are many fun products and gadgets that are sure to please the shore lover on your list, there is perhaps no piece of gear as essential as the drybag. A crucial piece of gear for any trip to the beach, this waterproof dry bag is great for carrying a phone, keys, valuables, extra clothing, travel equipment, beach technology and more! Not only does the FE Active bag keep everything safely and conveniently tucked inside, it also keeps everything dry and protected from water and the elements.
This particular product is carefully constructed to withstand rugged outdoor activities like beach sports, shore adventures, ocean outings and more. Weighing in at only 2 lbs, it's extremely lightweight and features plenty of storage inside it's 30 litre inside compartment. Additionally, it features padded shoulder straps to support ultimate back comfort throughout the day, and heavy-duty buckling and mesh lining for essential airflow. 
Perhaps the best feature about this product is that it is versatile enough to use for a variety of activities. From paddle boarding, to kayaking, beach camping, snorkel adventures, and more, it makes a great everyday bag for a multitude of uses! Additionally, it features a mesh side netting to conveniently keep water bottles and accessories within easy reach, and to hold additional gear like camping gear, yoga equipment, and other essentials. This dry bag really is great for any beach lover!
Key Features
Protects Valuables and Gear Inside
Waterproof
Lightweight and Portable
Versatile for a Variety of Beach Sports
Padded Shoulder Straps
Heavy-Duty Buckling
Multiple Storage Compartments
3. WEKAPO Inflatable Beach Lounger
Review
If your intent with this gift for him is to provide the most relaxing and luxurious beach day possible, the WEKAPO beach lounger should be a strong contender on your list. Highly rated and reviewed by many happy customers, it's described to be convenient, user-friendly, and incredibly comfortable for seaside lounging. 
This beach lounger features easy inflation, and ultimate portability, as there's no pump required. Simply whisk it through the air to inflate it to your comfort level, trapping the air by closing the sleeve opening at the end. Not only does this lounger provide comfort for the user's body, but it also supports the head and neck to make all-day relaxing as enjoyable as possible. The unique pillow shaped headrest design offers upper back and neck support and comfort at the times when he could use it the most. Additionally, it features anti-deflation technology to ensure it stays filled with air for a minimum of 5-6 hours of use. 
After a day of relaxing on the shore, this lounger features easy and functional disassembly. Simply open the sleeve and let the air out, rolling it up for easy portability and convenience. It's lightweight design makes it perfect for packing in a dry bag or beach tote, and weighing in at only 2 lbs, it can be carried with ease during travel. 
This beach lounger is made of a rip-stop polyester, ensuring it's durable enough to withstand beach elements like UV rays, salt water, dirt, bugs and more. Additionally, this product is multi-functional and can be used as a beach picnic blanket, relaxing during a beach vacation, while hiking or camping, or even hanging out in the backyard with family and friends. 
Key Features
Comfort Lounger Designed for Beach Use
Multi-Functional
Durable and Lightweight Design
Added Headrest
Easy Inflation
Anti-Deflation Technology
User-Friendly
4. MPow Waterproof Phone Pouch
Review
If you're looking for a simple, but incredibly useful, product that will ensure protection and convenience on the beach for the guy in your life- you'll want to consider the MPow phone pouch. This case is designed to be fully submersible, waterproof and able to withstand extreme conditions. Along with protection from the elements at the beach, this makes the pouch ideal when the user leaves the beach for an ocean adventure.
Not only will this waterproof phone pouch keep his phone safe while exploring the shore, but it features a transparent cover which is designed not to hinder the touch screen even while underwater. Additionally, this transparent screen allows the user to take photos and video both above and below the ocean's surface, to capture memories that will last a lifetime. 
Along with keeping the user's phone safe, this pouch is multifunctional in its ability to keep out a variety of elements. The phone will be safely tucked inside, protected from water, sand, snow, dust, dirt and more. This makes it an ideal gift for someone who enjoys adventuring in a variety of environments, from the marine shores to elevated mountain trails. 
This waterproof phone pouch has a universal fit for phones, and is designed to fit all large smartphones below 6.8 inches. Additionally it can hold cash, credit cards, photo ID and more. 
Key Features
Protection for Phone at the Beach
Multi-Functional
Fully Submersible & Waterproof
Durable Design
Transparent Case Allows Touch Screen & Camera Use Underwater
Holds Additional Valuables
User-Friendly
5. Athletrek Large Sand-Free Beach Blanket
Review
An absolute beach essential, no seaside trip is complete without a quick-drying and sand-resistant beach blanket for comfort while lounging. It's multi-functional use is great for users who enjoy a variety of activities at the beach, and other environments, such as picnics, beach games, relaxing, sun tanning, and more. 
This product was designed with durability in mind, crafted with Parachute 210T Ripstop Nylon. It's a soft fabric that's designed to be comfortable to skin, and prevents sand from collecting by allowing it to brush away easily. Along with resisting sand, the material is quick-drying making it ideal for a trip to the seaside. While most beach towels absorb water, this blanket is designed to dry quickly and provide comfortable use throughout the day. 
Although this beach blanket is large in size, and purposefully created to bring family and friends together, it compresses easily into a carrying pouch and can be effortlessly stored or carried when it's time to leave. This blanket can comfortably sit 7 adults, and it covers 90 sq feet, making it large enough for a multitude of beach activities. Then after use, simply roll it up and store it in a beach bag for the next beach adventure. 
While this product is lightweight and compact, it doesn't sacrifice durability or function. In addition to being an extremely portable and convenient to use beach blanket, it also serves as ideal seating for hiking, camping, or even gatherings in the backyard! To ensure it doesn't fly away, even on the windiest days, 7 sand anchor pockets and 6 metal stakes are included with purchase to secure this blanket on the beach during windy days- making it perfect for the outdoor enthusiast!
Key Features
Multifunctional Beach Blanket
Durable and Lightweight Design
Portable and User-Friendly
Include 7 Anchor Points & 6 Metal Stakes for Securing
Extra Large in Size
Quick-Drying
Sand-Resistant
6. G-Shock Rescue Concept Watch
Review
Anyone who has traveled to the seaside understands how quickly you can lose track of time, which is why this G-Shock water resistant watch is great for any beach lover! The user can wear it while swimming, and during other ocean activities like snorkeling, because it's fully submersible up to 200 metres. In addition, it's shock-resistant and designed for rugged sports, making it durable enough to withstand an adventure at the shore. 
Featuring moon and tide graphs, low temperature LCD display, auto EL backlight, flash alerts, world time, and even daily alarms, this watch truly does it all! It's a gift that keeps on giving, for adventures to the beach, to the mountains, to the trails, and even to the depths of the ocean. It includes a highly accurate chronograph for recording activity times, with 12 and 24-hour formats. Additionally, it features a convenient and comfortable buckle closure, and a 50mm resin case with a quality mineral dial window. 
This rescue concept watch is designed to capture the attention of other beach goers, with it's bold red style. It's a highly rated and reviewed sport watch by many happy customers, and ideal for everyday use, including adventures at the beach!
Key Features
Durable Sport Watch
Water Resistant to Depths of 200m
Mood and Tide Graphs
World Time and Daily Alarms
Multi-Functional
User-Friendly
Chronograph
Bold Style
Which Gift is Right for Him?
Before deciding which gift is right for the beach loving guy in your life, there are a few things to consider to ensure a gift receipt isn't necessary. Ask yourself the following questions before investing in the gift that is sure to bring a smile to his face:
What types of activities does he like doing at the beach?
What beach gear does he already have?
Will he want something that's multi-functional for adventures off of the beach?
Does he prefer relaxing or adventuring at the beach?
How often does he visit the beach?
Use these questions to help you decide which gift is right for him!
Final Thoughts

When searching the seemingly endless beach products on the market to find the best gift for him, it can be overwhelming choosing which he'll get the most enjoyment out of. To help you navigate the market, and break down some unique beach essentials, this guide is designed to make your shopping experience as easy as possible! 
Did you choose a gift from this list for the guy in your life? Did he love it? Join the conversation and tell us about it in the comment section below!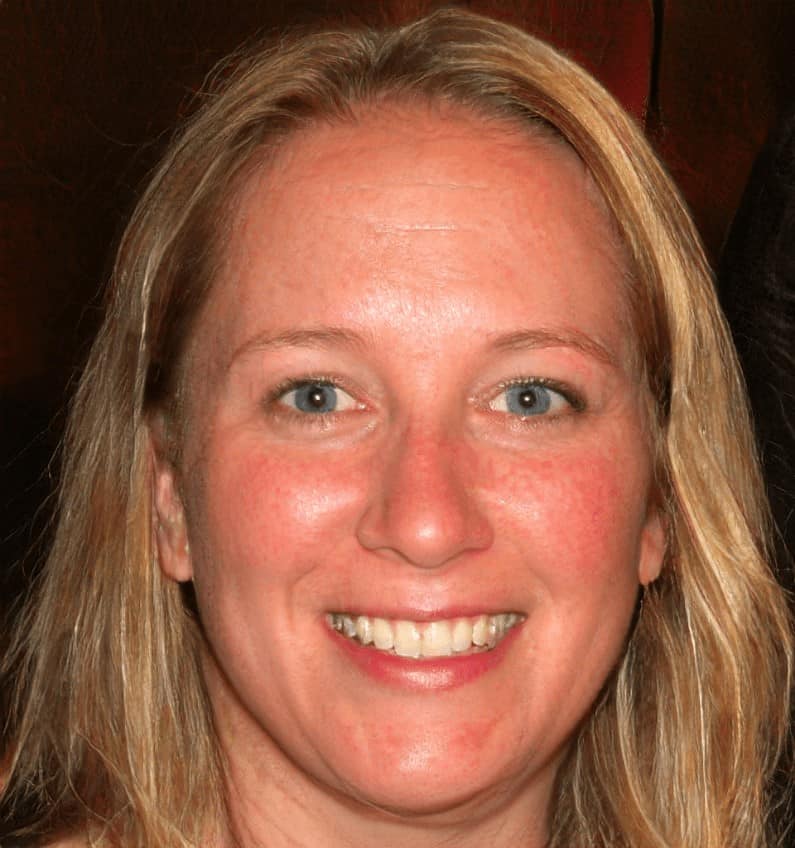 Megan Jones leads the editorial staff of Seaside Planet. They are a multidisciplinary team of outdoor adventurers, water sports lovers, and passionate beach goers. You can learn more about Meg and the rest of the editorial team here.