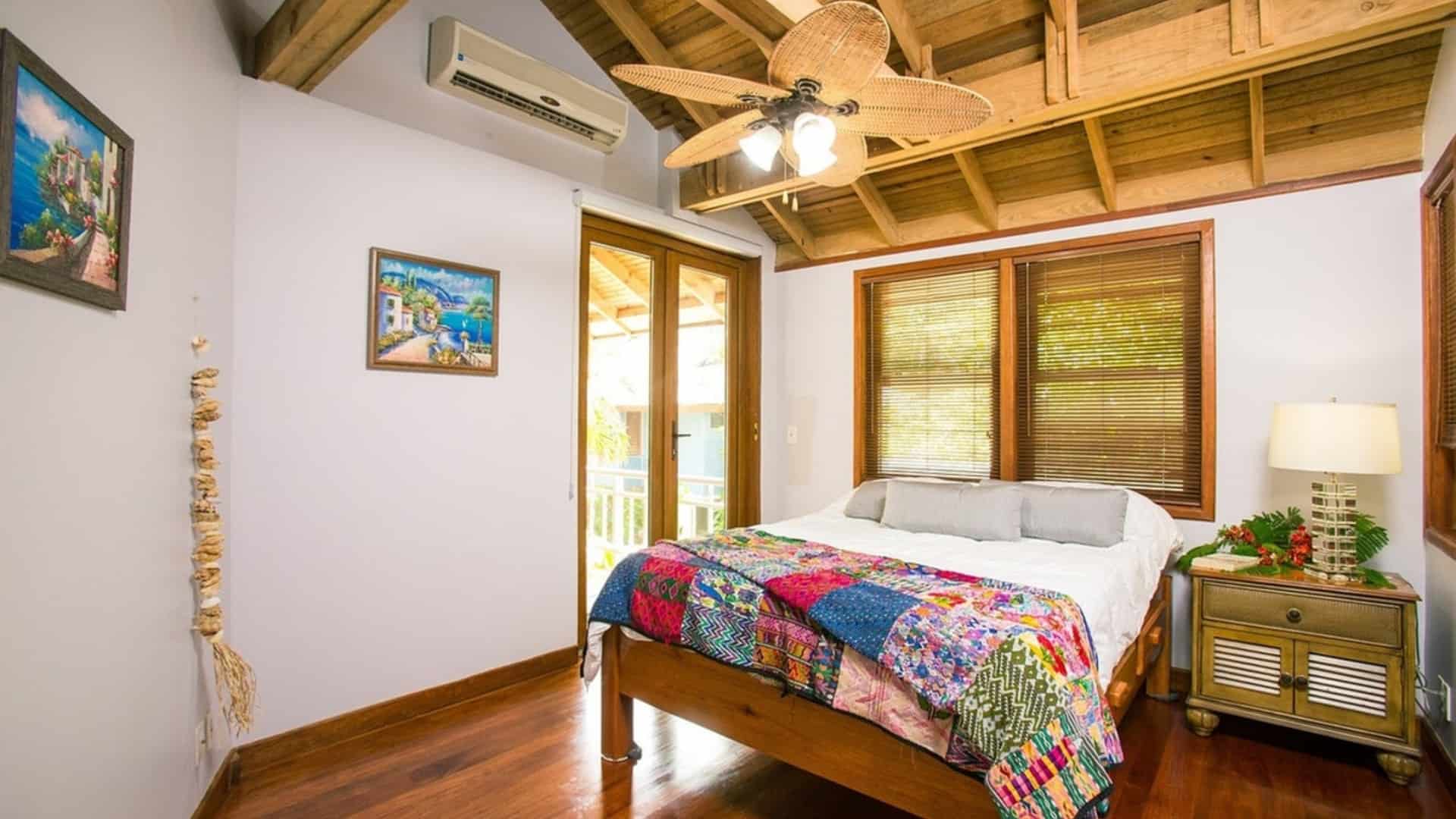 If you have friends or family that just got a new beach house, or maybe invited you up to the beach for the weekend, you might want to give them a little present. It doesn't need to be anything excessive, just a bit of a thank you or congratulations. To help you in your purchasing decisions, here we have some ideas for the best beach house gifts around. We've selected each of these with an eye towards the ever desirable beach vibe while still being at a price point that won't break the gift giving budget.
Comparison Chart
Grasslands Road Wall Starfish GR Beach is My Happy Place Plaque Medium White, Blue
Jetty Home 9K-Y46S-CR5D Nautical Beach Wine Glass Charm Gift Set Cork
Primitives By Kathy 27359 Square Drink Coaster Set 4" Beach
Sunset Vista Designs Great Outdoor Land and Sea Collection Wind Chime - Mermaid
Best ​Gifts for a Beach House Reviews
1. ​Grasslands Road Wall Starfish
Review
If you are looking to give a nice and simple gift to somebody for their beach house, one that they will love, ​the Grasslands Road Wall Starfish is a nice option to go with. It's a little decorative piece, and it looks aesthetically pleasing no matter where you hang it up.
The Grasslands Road Wall Starfish is a plaque for hanging on the wall. It is made out of MDF, which is quite durable, but it does look like real wood. After you hang it on your wall, you don't have to treat it specially or take proper care of it. It can sit in the sun, and high moisture levels should not affect it either.
The various shades of blue across the various slats are a big reminder of the ocean no doubt, making it an ideal gift for any ocean-side home. It features the slogan The Beach Is My Happy Place, a nice reminder of why beach houses even exist, plus the starfish on it looks pretty neat too. This item is also very simple to hang up as it comes with a hook already attached to it, thus making life just a little bit easier for whoever has to mount it.
2. ​Jetty Home Wine Glass Charm Gift Set
Review
This is a neat beach house gift to go with for anybody that loves to drink wine. For anybody who has lots of parties with people drinking wine, the Jetty Home Wine Glass Charm Gift Set will help ensure that people can always recognize their own wine glasses, something which seems to be a pretty big deal.
The Jetty Home Wine Glass Charm Gift Set consists of 6 separate charms, each of which come with a different symbol on them, ones such as a whale, a seahorse, a starfish, and others too. The charms themselves are made of metal rings that can attach to the stem of a wine glass, with the charms hanging off of the rings.
The point of the charms is to help people identify their own wine glasses, the purpose being so wine glasses don't get mixed up, something that becomes increasingly problematic the more wine people consume!
The charms themselves are made of cork, which is perfectly fine, just need to be careful when handling them, because they are a little bit fragile. The Jetty Home Wine Glass Charm Gift Set comes packaged in a nice little gift box, making it the perfect beach house present for anybody who loves having parties and wine tastings.
3. ​Primitives By Kathy Box Sign Coasters
Review
Yet another great beach house gift to keep in mind, the Primitives by Kathy Box Sign Coasters is a set of 4 coasters for cups, wine glasses and more. They look quite nice, they come with inspirational sayings, and they will keep surfaces safe and clean from condensation too.
With the Primitives by Kathy Box Sign Coasters, you get 4 individual coasters. Each coaster is actually made of real wood, something we can definitely appreciate. Items are always better when they are made with real materials. Furthermore, the coasters have been treated to be moisture resistant, so they don't suck up moisture. Each coaster here is a different shade of blue, which definitely works well for a beach house.
It really fits in with the atmosphere. Each of these coasters comes with a little saying painted onto them. The sayings include At The Beach We Do Beer Thirty And Wine O'clock, The Sun And The Sand Drink In My Hand, It Doesn't Get Any Better Than This, and All You Need Is Love And The Beach. Like we said, these are fairly simple coasters, but they are durable, they look nice, have inspirational messages on them, and they certainly get the job done too.
​4. ​Sunset Vista Designs Wind Chime
Review
If the people you are looking to give a gift to love whimsical items, things that look really cool, and make some relaxing sounds too, the Sunset Vista Designs Wind Chime makes for a nice present. It's versatile and it adds to the beach atmosphere.
The Sunset Vista Designs Wind Chime is a neat little mermaid wind chime. The top features a metal mermaid, which sits atop some starfish and seashells, both of which are designed to hit off the metal poles and create relaxing sounds. No, wind chimes are not for everybody, as some people do get annoyed by them, but personally we find them to be super relaxing and calming.
The metal used is durable enough to stay in one piece even when it is quite windy. No, it will not withstand hurricane force winds, but it is durable enough for a good breeze. The multi-ply synthetic cord used to hold everything together is quite tough, it can easily handle the weight of the metal, and it is designed to not fray. This is a great decorative piece that can be hung up inside or out, but of course, it works best when hung up in the wind.
​​Final Thoughts
At the end of the day, it really does not matter what you buy your friends for their beach house. Any of the above items will ​be great options and whoever you give them to will surely appreciate the sentiment. Each of these beach house gifts is a good choice in its own right.