Anyone lucky enough to travel to Cocoa Beach, FL, can make the most of their trip by planning ahead. Without an idea of things to do on your trip, it's easy to feel as though time was wasted and an opportunity missed. 
Rather than struggling to find great things to do in Cocoa Beach when you're already there, use this great guide for plans that are perfect not only for you, but for the whole family!
Check Out the Kennedy Space Center
One of the top attractions near Cocoa Beach is the Kennedy Space Center (KSC). Located on a Merritt  Island adjacent to Cocoa Beach, the  Space Center provides a wide array of learning experiences for the entire family, which are unique to the KSC . KSC has been NASA's primary launch center of human spaceflight and was responsible for managing the launch operations for the Apollo, Skylab and Space Shuttle programs.  
 The Kennedy Space Center offers educational camps for school aged children in bothe the spring and summer that focus on space, aviation and robotics.  Additionally, there is visitors center that features displays and exhibits, historic space craft and memorabillia, various shows in two IMAX theaters and several bus tours of the Center.  
The Kennedy Space Center should be a top consideration for everyone visiting the Cocoa Beach area but especially for families to afford young people the opportunity to benefit from this unique experience.  
Visit Lori Wilson Park
With an abundance of beautiful, serene locations in Cocoa Beach, one that stands out is Lori Wilson Park. This park features a vast and tidy beach, free parking, and a great nature trail. This makes it a perfect stop for families who have children who want to do more than sit and play on the sand all day. This park is perfect for exploring and getting back into nature.
Lori Wilson Park offers a wide range of activities including the following options:
A beachside picnic or family get-together or reunion, complete with pavilions, a playground, and barbecue grills.
Play volleyball on the public court.
6 different nature walks on the boardwalk or over the dunes.
Swim in the Atlantic Ocean under the watchful eyes of life guards.
Dog park available for our 4 legged friends.
Free parking.
Restrooms, outdoor showers, water fountains and vendors are available.
The Park can be a short stop to enjoy one of the amenities or spend the entire day.  
Take Surf Lessons
Unless you're already an avid surfer, now is the time to pick up a board, find an instructor, and get some great one-on-one time out on the water! Cocoa Beach has great surfing and incredible instructors available to teach you how to paddle out into the waves and stand up on your way back in. Cocoa Beach is the place to make your dreams of catching a great wave come true! 
With a wide variety of surfing options just a few you might want to consider include:
Eat Lunch on the Beach
You may think nothing beats the service that you can get in an upscale restaurant, however, lunch on the beach, listening to the waves is utterly divine- I highly recommend it! Instead of packing up your day on the beach, head over to one of the many great beach eateries. With so many to choose from, Coconuts on the Beach is one of my favorites. They not only offer great food, but also a beautiful view the whole family will love!
Coconuts on the Beach has a full menu, a kids menu, drinks menu, live music and great views right on the beach.  A few other options for grabbing lunch on the beach you may want to consider include:
Get Romantic on the Pier
The Cocoa Beach Pier is legendary, and for good reason. It's old, it's gorgeous, and it allows you to walk out about 800 yards over the beautiful blue water. There are shops to visit and live musicians playing later into the night- a little something for everyone. The pier can be enjoyed any time of the day, and can be especially romantic in the evenings when the lights are on. It also makes for a great beachfront photo spot.
Go Golfing
Cocoa beach is a hotspot for golfers. There's a reason so many people retire to Florida and pick up golfing. The weather is beautiful, the golf courses are incredible, and you can enjoy a great game at a more relaxed pace. Known for its beaches and surfing, Cocoa beach is also home to some astonishing golf courses!
If you're interested in hitting the links the following are a few golf courses in or near Cocoa Beach you may want to check out:
Cocoa Beach Country Club: The Country Club boasts three different courses; the Dolphin, the Lakes, and the River Course, featuring 27 holes of golf.
The Savannahs Golf Club: The golf course is a  6,450 yard, par 72 challenging layout designed by Gordon Lewis.  Located just a short drive from Cocoa Beach on Merritt Island.
Baytree National Golf Links: On Golf Digests Top 75 places to play golf in Florida, this award-winning Gary Player Signature Course, sports 5 different tee distances, ranging from 4,800 to 7,000 yards long.

See Some Manatees
It's not everywhere in the world that you get the opportunity to see manatees, but at the Manatee Sanctuary Park, you can finally catch a glimpse of these elusive and impressive creatures! The park itself is gorgeous, and spans over 10 acres of beautiful riverfront. With free admission, it's great for all families, including those on tighter budgets.
Check Out Ron Jon Surf Shop
At 52,000 square feet, Ron Jon Surf Shop is the largest surf shop in the world. One of the main attractions in Cocoa Beach, the shop is open 24/7 for those up late keeping the party going. Even if you don't need a new board, bathing suit, or swim goggles, stop in to check out the indoor waterfalls and gorgeous fish tanks!
Try Your Hand at Mini Golf
Family friendly for those with or without kids, mini golf at Lighthouse Cove is sure to be a good time for all! This 36-hole course has caves, waterfalls, and sea life- keeping true to being on the beach. There's also a bar where you can grab a drink or snack before getting started, to make sure you don't run out of steam halfway through the course.
Another option for some miniature golf is Golf N Gator, which has two 18 hole courses.  You can choose to play either the Swamp Cave or Gator Mountain course, or enjoy the day and play both.  Golf N Gator has an outdoor alligator habitat with over 30 gators, as well as fish, turtles and tortoises.

Take an Air Tour
There's no better way to get to know an area than to see it from above. An air tour is such a fun way to explore the limits of Cocoa Beach, Florida! Enjoy a helicopter or biplane ride with a professional pilot, letting you see the beach in a whole new way. You'll leave a Cocoa Beach air tour with a greater appreciation for the city, and maybe you'll scope out a few places to visit when you land, too!
Two options located in Cocoa Beach are Cocoa Beach Helicopters and Florida Air Tours. 
Cocoa Beach Helicopters offers six different tours plus the option of upgrades.  The tours vary to include: world's 2nd busiest cruise ship port; NASA launch pads; US Navy submarine at the Trident Turning Basin; Cocoa Beach Pier; Banana River and thousands of islands and marine life; Kennedy Space Center; and Patrick Air Force Base.
Florida Air Tours offers the option to take tours by
helicopter
or in a
biplane
.  They boast 11 different tours of varying lengths and sights, along with the option to upgrade. 
Final Thoughts
To say the Cocoa Beach and the surrounding area has a lot to offer is like saying Jeff Bezos, Amazon and Bill Gates, Microsoft have a lot of money.  Cocoa Beach offers so many adventures including the abundance of pristine shores and a whole host of opportunities to experience nature for those looking for a relaxing, laid back time to energize.  The marine life includes manatees, turtles, tortosies, sea turtles, and a wide variety of fish, all in year around ideal weather.  
With countless attractions, satisfying the needs and interests of everyone, plus locally caught seafood, premium hotels and a large choice of shopping options, there is not shortage of things to do.  Cocoa Beach is designed to welcome visitors and provide a memorable and enjoyable experience. 
Obviously there are some wonderful attractions in Cocoa Beach, just remember to plan ahead for which you'd like to visit! From surfing or golfing, to learning about space travel or enjoying a romantic boardwalk stroll, Cocoa Beach has a lot to offer. It doesn't matter if you're traveling as a couple, alone, or with your whole family- Cocoa Beach will be a place you remember for the rest of your lives!
So get started with planning your visit to Cocoa Beach and the space coast by going to
Visit Cocoa Beach
to get your visitors guide and explore further all the great things to do in this paradise.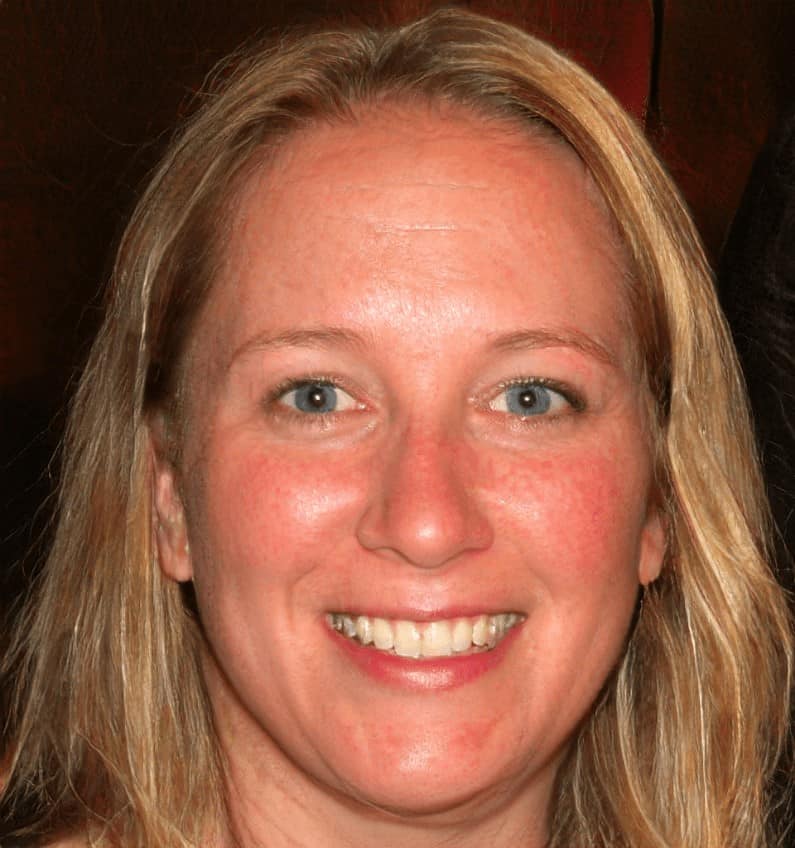 Megan Jones leads the editorial staff of Seaside Planet. They are a multidisciplinary team of outdoor adventurers, water sports lovers, and passionate beach goers. You can learn more about Meg and the rest of the editorial team here.