There are few things better than getting to go to the beach with your loved ones. I love going to the beach with my family and we always end up finding something fun to do together. No matter the ages of your family members, there are a few activities that everyone is sure to love.
When you plan ahead for your trip to the beach, you can be sure that you will have ideas for filling any downtime. No matter how many times you've gotten to go to the beach in the past, these great ideas are sure to inspire you to do something fun, rather than taking a nap and risking sunburn!
Have a Sandcastle Contest
Most every family loves to build a sandcastle when they go to the beach, but you can take it up a notch and enjoy some friendly family competition by making it into a competition. It's fun to create ribbons before your trip that you can hand out after judging. Consider making ribbons for "most sand used," "best use of seashells for decoration," or even "most precarious design."
Make sure that you have plenty of shovels and buckets to go around. You and your family can earn bonus points if you get other beach-goers to join in the fun with you. This is a great way to meet another family and to find some kids for yours to play with if you are looking to read a chapter or two in your book!
Go on a Seashell Hunt
One of the most magical things for children is collecting seashells when they are at the beach. It's a good idea to make sure that you bring along plenty of buckets with sturdy handles or a beach friendly cart so that you can easily carry all of your shells. I find that even younger children are happy to carry their own bucket as long as they are allowed to fill it on their own.
When you find a lot of different shells, you can turn it into a game where the kids in your family sort them by shape, size, or color. This is a great way to extend the shell hunt and make this time last even more, and it is a wonderful chance to slip in some education on the beach if you want.
Make Sand Prints
It's always nice to have a moment that you can take home to remember your time at the beach, but rather than filling your car up with boxes of shells that you won't ever look at again, consider making sand prints of your feet or your hands. This is a great activity that even the youngest members of your family can enjoy.
I like to take some plaster of paris with me to the beach so that we can make footprints in the sand, decorate them with shells, and then pour the plaster of paris. It hardens quickly enough that you can dig out your new cast and take it with you. Parents love having proof of how small their children really were, and kids love getting to use their favorite small shells to decorate their prints making this a fun win-win activity.
Make Some Beach Art
After collecting all of your seashells, you may be wondering what to do with them, especially if you don't want to take them all home, but your kids aren't keen on leaving them behind. It's now time to make some beach art together, using all of the found seashells, sticks, beach glass, and rocks that wash up on the beach.
It doesn't matter if you want to make a realistic design or something more abstract, making beach art is a fun and easy way to get creative. The great thing is that when you are done you can snap a picture, enjoy the memories, and then leave the art for someone else to find. It's sure to make their day, and you and your kids will have had a blast putting it together!
Play Sand Games
When you think of the beach as a giant playground, you quickly become aware of all of the great games that you can play, using the sand as your play surface. One of my favorites is tic-tac-toe, and when you use different colored shells for the markers for each player, then this becomes even more fun. Each player gets to find the shells that they want to use as their markers and then all you have to do is draw the lines in the sand for the board.
Another great sand game is hopscotch. You can either draw the boxes in the sand like you did with tic-tac-toe or use small sticks to outline the boxes. Either way, everyone in your family is going to have a blast playing this classic game by the surf.
Make Seashell Fish
If it happens to rain at the beach while you are there and you are stuck inside for a period of time, then it it's time to get crafty! Using some of the seashells that you found at the beach, a hot glue gun, and some googly eyes, you and your family can easily make a school of cute shellfish.
Use a large shell for the body of the fish and glue on smaller shells for the fins and the tails. This is a great activity and allows kids to get really creative, although you do need to be careful when using the hot glue gun so that nobody gets injured. I find that having lots of differently sized googly eyes results in some very funny fish when we do this project!
Fly a Kite
Unless you're lucky enough to live in an area with open space and great wind, it is very likely that you and your kids won't have had a great chance to fly kites in the past. The great thing about the beach is that you not only have plenty of space to fly your kite, but also all of the wind that you need to get it up and keep it up.
I have even managed to get a kite up in the sky and then tie it to a log or railing where it will then stay all day long. This is really exciting for kids who may not have ever seen kites fly so high and for so long, and also makes it really easy to find your way back to your spot when you go for a walk.
Sale
Hengda Kite Software Octopus Flyer Kite with Long Colorful Tail for Kids, 31-Inch Wide x 157-Inch Long, Large, Red
This Is Entirely Software Made Kite, It Takes Only A Minute To Get A New Kite, You Take It Out Of The Bag Without Assembly You Can Easily Start Playing.In The Park, On The Beach, Just Get It Pointed Into The Wind And You'Re Off And Flying.
Give Your Children The Best Large Easy To Fly The Kite - This Is A Full 31 Inches Wide!
Flying The Kite Is Undoubtedly An Entertaining Activity For Both Kids And Adults. Use It Any Open Area, From Beaches To Parks, And Enjoy Spending Quality Time With Your Family.
Made In The International Kite Capital - Weifang,Shandong,China.Our Company Is The Weifang Kite Industry Association Governing Units
Track Footprints
If you look carefully you will be able to see that the sand on the beach is covered with lots of little footprints. By getting out onto the beach early enough in the day you will be able to follow these footprints before they get ruined by lots of beach-goers. Make sure to look where the sand was wet, as footprints are going to be much easier to see on packed sand then they are on loose and dry sand.
My whole family loves getting to the beach early enough to see the footprints and then try to follow them. From sandpipers and seagulls to crabs, there's a lot of wildlife at the beach. This is a great opportunity for kids to pretend to be detectives and follow the tracks!
Turn Each Other Into Sand Mermaids
When you're ready for a break from swimming, then consider turning each other into sand mermaids. Kids especially love being buried part of the way in the sand and then having the sand around them sculpted into a tail.
Whenever we make each other into sand mermaids, we all end up laughing and having a lot of fun. This is a great activity where everyone gets to take turns being the mermaid and everyone works together to bury each other, so nobody feels left out.
Bring a Ball
A ball or frisbee is a great thing to have at the beach, no matter if your sport of choice is football, soccer, or catch. While throwing a ball back and forth on the sand is fun, venturing into the surf a little to play makes this even more enjoyable.
As long as your kids are old enough to be safe in shallow water when playing, then you can enjoy splashing around and tossing a ball back and forth. My kids think that playing catch in the surf is infinitely more fun than doing it on dry land and are always asking to enjoy this fun activity.
Sale
Activ Life Frisbee Ring for Kids (2 Pack, Cyan & Yellow), Flying Ring Frisbees with Whole in Center, Outdoor Toys & Easter Basket Stuffer Gift for Kids
AS SEEN ON ABC, NBC, CBS AND FOX, Activ Flyers are The World's Easiest Flyers To Throw & Catch! Ultra-popular summer beach ideas for boys! Perfect for young children! Our unique design flies straight and can be caught in the smallest of hands, on your wrist or even your foot!
STOP HURTING YOUR FINGERS! At just 33g, these best-selling flying toys are 80% lighter than standard flying discs, which means safe, comfortable catches. Kids Love Activ Flyers and so will you! This two pack comes with one yellow and one cyan flying ring!
GET OUTSIDE AND PLAY! Leave the video games and phone inside. Enjoy hours of outdoor fun with your family and friends! Ideal for players of all ages and skill levels. Play anytime and anywhere. They even float in water, making them great beach, lake and pool toys. Sorry dog owners, these are only for humans.
PERFECT BIRTHDAY PRESENTS AND SUMMER TOYS! Each 2-pack of Activ Flyers comes in a full-color gift box and are loved by children of all ages: 3-12 years old and fun for adults too. Makes the perfect Easter gift.
BUY NOW WITH CONFIDENCE. Activ Flyers are made in the USA and have thousands of 5-star reviews. But if you're not 100% satisfied for any reason, simply return your Activ Flyers for a FULL REFUND with no questions asked. Click the Add to Cart button now. You'll be happy you did!
​Final Thoughts
As you can see, there are many wonderful beach activities that you and your family can enjoy together the next time you get to go on vacation. While sitting in a comfy chair and reading is a great way to spend some time, most parents know that this isn't possible for long stretches when at the beach.
Make sure that you try out some of these fun activities on your next trip and you are sure to have your whole family hanging out, laughing, and enjoying spending time together.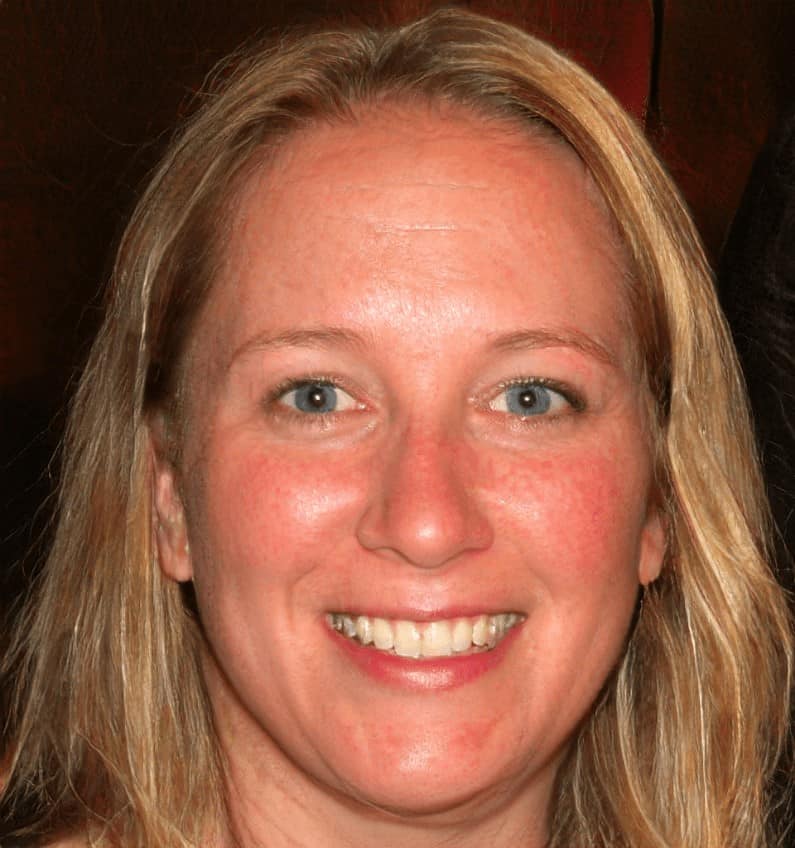 Megan Jones leads the editorial staff of Seaside Planet. They are a multidisciplinary team of outdoor adventurers, water sports lovers, and passionate beach goers. You can learn more about Meg and the rest of the editorial team here.