Bodyboarding is a lot of fun and a great way to spend the day at the beach getting out onto the water and enjoying a workout, but like any water sport, it's important that you take steps to be as safe as possible. One thing that I have noticed is that some people do not take bodyboarding safety as seriously as they would the safety for other water sports, such as surfing. While there may be a variety of reasons for this, it is imperative that you treat this sport with the same respect.
It's easy to get lackadaisical when you are at the beach due to the laid-back vibe and fun you're having, especially if you have been boardboarding before. I think that it's important to brush up on your safety tips and information, no matter how confident you are out on the water so that you can be sure that you'll be safe. These tips are great for beginner and more advanced bodyboarders alike.

You're Going to Have to Swim
Even though you don't need to be the world's best swimmer to bodyboard, you are going to have to swim out in the water at some point or another. If you lose your board, which can happen, you will need to be able either to retrieve it or to make it back to shore without much problem. You can't rely on other people in the ocean to help you out each time you run into problems.
If you aren't a very strong swimmer, then it's a good idea to start practicing. Signing up for lessons and spending time at the local pool before going out in the ocean will help you stay safe and will ensure that you're not putting others in danger.
Go with Friends
If you are new to bodyboarding then you won't want to be the only person out in the water. Accidents can happen quickly, which is why you want to make sure that there is someone else there with you who can help you if you run into a problem. Attempting to bodyboard on your own can put you in a very dangerous situation.
If you don't have anyone who will go with you, then you will want to let someone know where you will be and when you are planning on getting back. This will ensure that if you don't come back on time, someone will start looking for you right away.
You Need the Right Board
Now is not the time to borrow a used board or to skimp on buying one that may work for you. It's important that you have the right board for your skill level, body type, and water conditions. If you have questions about how to choose the right board, then it's important to ask for help.
Even though many people hate admitting that they don't know what board they need and are loathe to ask for help, I know for a fact that experts want you to be safe. It doesn't matter where you buy your board, the professionals at that shop are happy to talk to you to find the best board for your needs. Spending a little extra time finding the right board for you will help you stay safe out on the water. And while you're at it, don't forget to consider if you may need a wetsuit based on the water temperatures.
Wear Your Leash
I know that you don't want to wear your leash, but you need to. Your leash is there for a reason and is specifically designed to help keep you safe and to ensure that you don't lose your board. When you fall over, and you will fall over, your leash is the one thing that will help you keep hold of your board so that it doesn't get swept out to sea.
BPS 'Premium' Coiled Bodyboard Kids Adult Arm Leash - Attach to Board Leash Plug (Ebony Black)
HIGH-QUALITY COILED LEASH FOR BODYBOARDS - The BPS 'Storm' Premium Coiled Bodyboard Leash is designed with a super comfy, padded neoprene cuff featuring quick-release strap. The coiling of this leash eliminates leash drag & risk of snagging submerged objects. It also keeps your leash up on the board and out of the water! Ride on!
DURABLE, COMFORTABLE & LIGHTWEIGHT - BPS has sourced the best quality materials-trialed, tested, and thrashed to give you a long-lasting leash. Made from heavy-duty materials with a lightweight thermoplastic polyurethane 5.5mm cord. Get ready for an adventure of a lifetime without a single worry!
NO KINKING, DRAGGING OR SNAGGING SUBMERGED OBJECTS - All that thanks to the coiling of the leash, that adjusts to your movement. There's more - this leash also includes a leash plug for free in case you need a replacement and a quick release strap that makes it easy to put it on and take it off! Welcome to the benefits of becoming a part of BPS family!
E-GUIDE INCLUDED - Each leash comes with an E-Guide that will come to you via email after the purchase. It's filled with easy-to-follow instructions and useful photos, that will get you acquainted with your leash in no time. If you miss it by any chance, it's also available below on this page in the Product Guides and Documents. We've got you!
BPS GUARANTEE - All of BPS products come with a full 12-month guarantee starting the day of purchase. If you're not 100% satisfied with your purchase, or if the product's faulty, we're happy to replace or refund it (the choice is yours). In case of any questions, shoot us an email! From the shores of New Zealand, BPS is here to help you to 'get to your happy'!
Practice on Dry Land
You may feel a little silly practicing the motions that you are going to do while bodyboarding still on dry land, but this is the best way to make sure that your body is warmed up and ready for whatever may happen. Going out into the water without warming up can be dangerous and result in you panicking or getting hurt. If you feel nervous about practicing your bodyboarding motions on the beach, then take a few minutes to do them before you leave the hotel or your home.
Get into position on your bodyboard with your hands in the front and make sure that you understand how the board is going to fit underneath your body. Practice paddling to make sure that you understand the motion, and then try to kick your legs at the same time. Practicing before you get into the water will warm up your muscles and ensure that your body knows what to do.
You Might Like: How to Practice Your Boardboarding at Home

One Final Thought on Bodyboarding Safety
It's very easy to think that you'll be safe out on your bodyboard, especially if you regularly participate in watersports, but remember to keep an eye on the sky. The weather can change quickly at the beach, and while the unpredictability is something that some people enjoy, as it means that they will have a huge variety of waves to enjoy, it can be very dangerous when the weather changes suddenly. Being aware of changes in the water and of storms that are moving in will help you stay safe.
Now that you know how to make sure that you are going to be safe when you are bodyboarding, it's time to buy the right board for you and spend some time out in the water. This sport is a lot of fun and is something that most everyone can enjoy, but only when you respect it and are careful to be safe. While you can't plan for everything that can happen on the water, being prepared will help you stay safe.
Learn as much as you can about bodyboarding, start out on smaller waves, and make sure that you don't go out in water that is too rough for you. With patience and regular practice, you are sure to be catching larger waves in no time.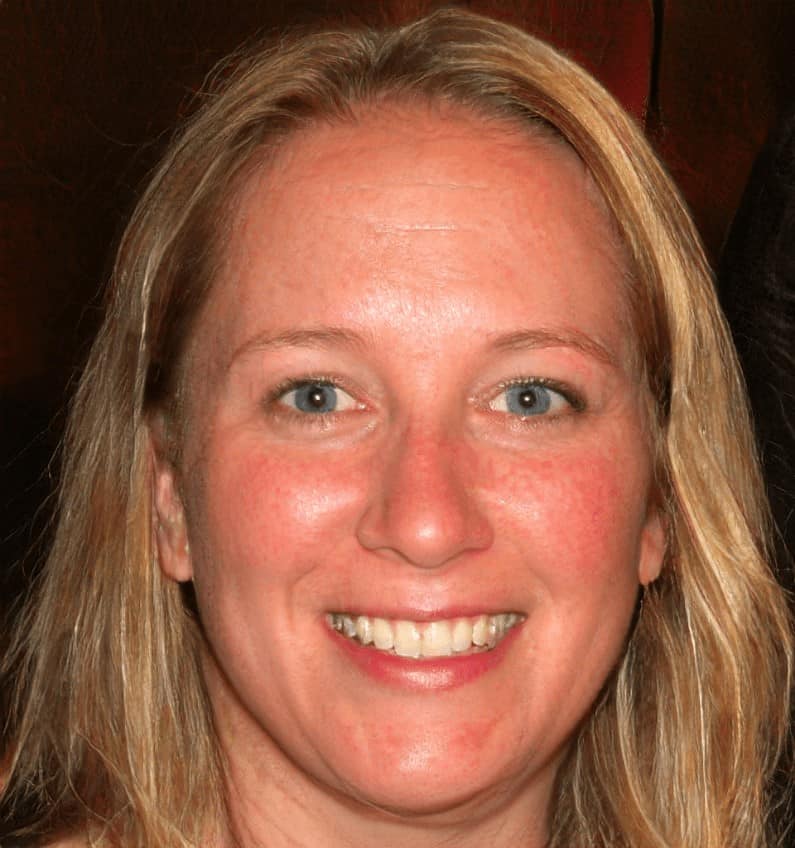 Megan Jones leads the editorial staff of Seaside Planet. They are a multidisciplinary team of outdoor adventurers, water sports lovers, and passionate beach goers. You can learn more about Meg and the rest of the editorial team here.