Investing in the best wetsuit for cold water swimming is ideal for your protection, safety and comfort in colder conditions. It doesn't take long for your body temperature to drop in cold water, and a drop of only a few degrees can be detrimental to your health and well-being. A quality wetsuit provides a barrier between your body and the water, to help retain heat to your body and keep you plenty comfortable even in cold waters. Your body temperature will still drop, but at a much slower rate, allowing you to spend more time in the water and get the most from your swimming or other water sport adventure. The best cold water wetsuit will not only lengthen the time you can play in the water, but it can also save your life should you get into trouble.
Because there are many styles, options and designs of
wetsuits
available on the market, we've created this guide to the best 5 available and a simple buyer's guide to help you choose which is right for you. Here's everything you need to know about wetsuits for swimming in cold water:
Comparison Chart
Xterra Volt Triathalon Sleeveless Wetsuit
Synergy Triathalon Endorphin Wetsuit Women's
Xterra Volt Triathalon Full Sleeve Wetsuit
blueseventy 2019 Reaction Triathalon Wetsuit
Full Sleeve, Full Length, Full Body
Full Sleeve, Full Length, Full Body
Anti-Corrode Internal YKK Zipper
Ironman and USAT Approved
Ironman and USAT Approved
Ironman and USAT Approved
Ironman and USAT Approved
Xterra Volt Triathalon Sleeveless Wetsuit
Ironman and USAT Approved
Synergy Triathalon Endorphin Wetsuit Women's
Full Sleeve, Full Length, Full Body
Anti-Corrode Internal YKK Zipper
Ironman and USAT Approved
Xterra Volt Triathalon Full Sleeve Wetsuit
Full Sleeve, Full Length, Full Body
Ironman and USAT Approved
blueseventy 2019 Reaction Triathalon Wetsuit
Ironman and USAT Approved
Best Wetsuits for Cold Water Swimming Reviewed
1. Xterra Men's Volt Triathlon Wetsuit
Review
The Xterra Men's Volt triathlon wetsuit is comfortable, durable and flexible protection designed to keep you safe in cold water. It's designed to feel like a second skin while you're wearing it, ensuring your comfort throughout the day. The 3/2 neoprene gives you ample flexibility while also helping your mobility in the water. The streamlined suit is perfect for both beginners and advanced swimmers, which is great for those looking to advance in their water skills. Not only will it help to keep your body warm in cold water, but it will also improve your speed through the water, making this one of the best wetsuits if you are planning on training or racing in the water.
Made with a stretchable liner which stretches in all directions, this wetsuit is designed to accommodate all body types and shapes. The material will return to its original shape when it is not being worn. Additionally, the seams are stitched and glued to ensure that they are not torn when the material is stretched.
The coating of the wetsuit is what helps you to glide through the water quickly and to
eliminate the drag in the water
while you are swimming. The lack of sleeves and a shoulder cuff also give you a greater range of motion for flexibility and movement in the water. Overall, it's a great suit for training in, and for keeping you plenty warm in cold water environments.
2. Synergy Endorphin Fullsleeve Wetsuit
Review
The Synergy Endorphin fullsleeve  is a great wetsuit if you are in training for an Ironman or other competition. It is also great if you want to swim quickly through the water. This 5mm neoprene wetsuit is the maximum buoyancy allowed in Ironman suits. It gives you more buoyancy than thinner suits, making it easier to swim through cold waters. The buoyancy of the suit helps you to save energy when you are swimming and allows you to stay in the water for longer. Anything less than 5mm and you are going to use more energy and lose heat more quickly, which isn't ideal for these types of adventures.
This full body wetsuit design helps to lock in the heat over your entire body. The thing we like about this suit is that you still have a full range of motion, even though you are completely covered. The neck and other openings are soft and extra-flexible, stopping any rubbing and chafing to prevent discomfort on the go. This is a great wetsuit for anyone who is doing any water training, especially for competition or in extremely cold waters. Additionally, to ensure you have a worry-free shopping experience, this product comes with a 30-day warranty if you're not completely satisfied.
3. Synergy Triathlon Women's Wetsuit
Review
The Synergy Triathlons 5mm neoprene wetsuit for women gives you the buoyancy and warmth needed for swimming in cold water conditions. The material is great at locking in and retaining your body's heat, giving you a layer of water between you and the suit. Additionally, it's elasticated enough to allow you the full range of motion and flexibility required for swimming and training in the water. This wetsuit has been tried and tested for Ironman competitions, and comes highly related and reviewed for these adventures. The flexibility of this wetsuit provides you with flexibility both in the water and on the land.
The design of this wetsuit is lightweight and made to fit like a second skin. It's ability to move with you while swimming, biking, running and more is ideal for those who enjoy staying active all day long. Whether you're planning to compete in a triath along or going for a cold water swim to explore, this wetsuit is a great option to keep you warm, comfortable and protected from the environment. 
To ensure worry-free purchasing, this wetsuit comes with a 30-day satisfaction guarantee and a two-year warranty.
4. Xterra Volt Full Wetsuit
Review
The Xterra Volt full-body wetsuit has been designed and crafted to allow you plenty of heat retention to keep you in the water longer. When you are training or exercising in the water, you want to be able to spend a lot of time there, even when the water is cold. The Xterra Volt suit is also designed to give you maximum comfort and mobility in the water, which you'll need for a cold water swim. The suit will stretch in all directions to accommodate your body while also keeping the heat locked in, and it will return to its original size when you are done.
This neoprene wetsuit is great for reducing drag in the water, allowing you to easily maneuver in the water and gain ample speed. Not only does that allow you to move faster through the water, but it also helps you to save energy too. The extra buoyancy the suit offers helps to give you more time in the water without bringing down your body temperature, and helps keep you afloat to conserve energy on the go. Time is of the essence when you are in the water, and this wetsuit will give you all the time you need.
5. blueseventy 2019 Men's Reaction Sleeveless Triathlon Wetsuit
Review
The blueseventy Men's Reaction triathlon wetsuit is a flexible sleeveless suit designed to offer great movement in the water without compromising speed or buoyancy. It is made from premium 39 cell Yamamoto rubber, which is what gives the suit its impressive buoyancy and helps users to easily float and swim through the water. Additionally, thanks to the construction of this suit, it can easily be used in water as cold as 58°F without problems.
The legs are designed to be very easy for users to exit and are surprisingly flexible for ample range of motion in the water. This allows for very quick transitions when competing in a triathlon, or simply when you want to get out of your suit. Shorter wearers can easily cut up to 6" off of the legs to ensure that they have a perfect and a custom fit. Additionally, there is an upgraded jersey liner in the suit that is designed to make this suit incredibly flexible without adding too much bulk. The 2 mm thin arms offer plenty of flexibility and mobility, allowing users to enjoy comfort and speed. You will enjoy a natural and fast stroke when you wear this suit, since it is sleeveless.
Not only are the 4 mm chest panels designed to help keep you warm and swimming smoothly through the water, but they feature chest panels that are split open by flexible neoprene. This means that when wearing this suit, you will still be able to take full and deep breaths, which is important for being able to perform your best.
Choosing A Wetsuit For Cold Water Swimming: Buyer's Guide
Water will cool your body temperature much faster than air and as a result can expose an individual to hypothermia (safety first), even in relatively warmer waters. For this reason, a wetsuit constructed using neoprene, a rubbery, water resistant material, designed to provide the body with insulation, is essential for swimming in cooler waters. 
Neoprene material has bubbles of nitrogen gas embedded in the material, providing a protective layer of insulation that retains your body's heat. Upon entering the water, the space between your skin and the neoprene captures the water that seeps in, warming it and providing a level of thermal insulation.
There are a variety of factors to consider when purchasing a wetsuit that will determine how well it functions in providing you with the thermal insulation necessary for swimming in cooler waters. 
Things To Look For
For a wetsuit to work properly there are specific details to consider to ensure you have a proper fit and an appropriate product to meet your individual needs. The following information is provide to assist you in finding the right wetsuit for cold water swimming:
Wetsuit Fit
Because you are choosing a wetsuit for swimming in cold water you will be looking for a product that provides a performance fit. Simply put, the most important factor in your search is ensuring you have the right wetsuit size and fit. 
The other features, although important, are secondary and will do very little to provide the warmth you are seeking if it does not fit properly. For this reason, do your due diligence and use the following guidelines:
Refer to the manufacturers fit and sizing charts.
A wetsuit should fit snugly, like a second skin.
The fit should be tight, maintaining only a thin layer of water between your body and wetsuit.
Absolutely no sagging or excessive bunching in any areas of the wetsuit while you are wearing it.
The fit should be snug around the neck (consider a rash guard to avoid chafing or a rash), wrist and ankles.
Putting on a wetsuit should take effort and be challenging. 
There should be no excess space in the shoulders, torso, crotch area or knees.
Once you have your wetsuit on, extend your arms over your head. This movement should provide a minimal level of restriction. If you feel pressure on your shoulders the wetsuit is probably too small.
Do some basic movements (squatting, turning, stretching and moving your arms and legs). You should not feel any restriction and be able to move freely.
A wetsuit that does not fit properly will not function appropriately in keeping you warm and providing the performance fit needed to swim.
Wetsuit Thickness
Next in line of importance, in determining the warmth of a wetsuit, is the thickness of the neoprene material. When you start researching a wetsuit you'll find that thickness is measured using two numbers listed in millimeters. 
The two measurements provided, distinguish between the thickness in the torso area (first number) and the neoprene in the extremities (second number). If you find a wetsuit that has three numbers, the manufacturer has distinguished the thickness in the legs (second number) and the arms (third number).
The torso area measurement will be thicker, based on the need to maintain your core body warmth. The thicker the wetsuit the more warmth that is provided but less mobility you will have. 
A few other points to consider regarding wetsuit thickness:
Manufacturers provide wetsuit temperature and thickness charts with recommendations for various water sports.
Due to the physical demands of swimming, a wetsuit that is as thin as possible, yet sufficient for the water temperatures you will be experiencing is desired.
Factor your cold tolerance and sensitivity in choosing an appropriate wetsuit to meet your individual needs.
Depending on the level of swimming you will be engaging in (i.e. triathletes, exercise, recreation) a wetsuit that is relatively thin while providing good buoyancy and is sufficient for water temperatures will be optimal.
Wetsuit Seams
There are basically three types of wetsuit seams to consider:
Flatlock: Is flat against the body, allows a little water in and is recommended for water temperatures above 62 degrees.
Blindstitched and Glued: Seams are glued and blind stitched (stitch does not penetrate material), making it watertight. Recommended for water temperatures above 55 degrees.
Blindstitched, Glued and Taped: This seam goes one step further with interior seam taping. Provides reinforcement, making it more durable and watertight, recommended for water temperatures below 55 degrees.
Wetsuit Zippers
There are three wetsuit entry styles to consider:
Back Zipper: Easiest to enter and exit but may allow cold water on your back and can be restrictive.
Chest Zipper: More challenging to enter and exit but is better at restricting water penetration and may provide a more comfortable and flexible fit.
Zipperless: Provide the most mobility/flexibility and are secured using elastic or velcro.
Final Thoughts
Choosing the best cold water swimming wetsuit depends on a variety of factors, from what you'll be using the wetsuit for, to how cold the water you'll be swimming in is. Additionally, some options are better suited to competitions like Ironman, while others are better for leisurely swimming, exploring, snorkeling and more. Use this guide to choose the best wetsuit for your needs in the water, and to help get you one step closer to your next adventure! 
Has this guide helped you choose which wetsuit to invest in for your epic water excursions? We invite you to join the Seaside Planet Community and share your thoughts, comments and questions in the section below!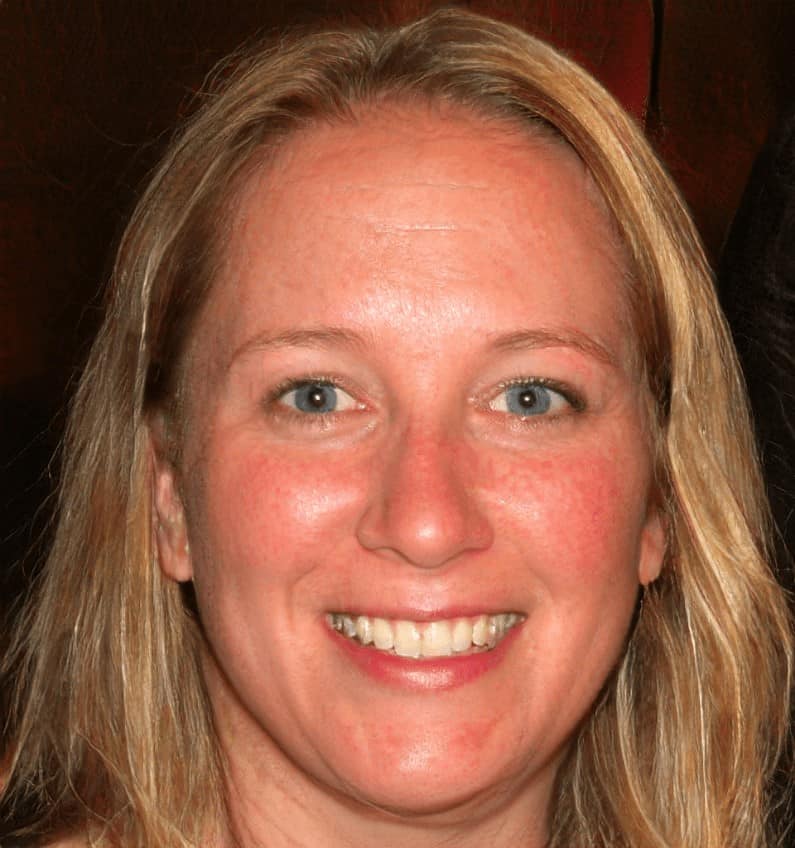 Megan Jones leads the editorial staff of Seaside Planet. They are a multidisciplinary team of outdoor adventurers, water sports lovers, and passionate beach goers. You can learn more about Meg and the rest of the editorial team here.