So the time has come for you to embark on that cold water surfing adventure, but are you prepared? While there's always the option of wearing your regular swimsuit, it certainly won't keep you warm enough in cold water conditions. The gear you wear is essential to both your comfort and safety in the ocean, and the best wetsuit for cold water surfing is a crucial piece of gear to keep you comfortable and safe throughout your adventures.
The ideal wetsuit for cold temperatures will provide you with both comfort and protection. But, how will you know which one to choose? Here we've gathered a review of the best wetsuits for cold water surfing to make your search a breeze! Keep reading for five of the best suits on the market today, and a simple buyers guide of key features to look for in your new wetsuit.
Comparison Chart
O'Neill Epic Full Wetsuit
Glued and Blindstiched Seams
O'Neill Epic Full Wetsuit
Glued and Blindstiched Seams
Best Wetsuit for Cold Water Surfing Reviewed
1. Goldfin Wetsuit for Women
Review
Step into those cold waters with style by picking this Goldfin wetsuit made of neoprene. Wetsuits are made of layers of different materials. For cold water surfing you must select a wetsuit made of neoprene; it will be water resistant and this rubbery material is designed to insulate your body regardless of the cold waters, which is exactly what you get with this design.
Wetsuits come in different styles and this particular design features a stylish top and jacket. It'll provide you with everything you need for a pleasant surfing experience from warmth to comfort and even flexibility.
This lightweight wetsuit dries quickly and will keep you feeling dry regardless of those cold waters. It's designed for surfing, diving, kayaking and other ocean sports, so it's an investment you can use for all of your adventures!
Featuring a front zipper for easy entry and exit, this wetsuit is highly rated by users around the world. Did you know that wetsuits with front zippers are more effective at keeping cold water out of the suit, compared to one with a back zipper? Just another reason we recommend this design. 
You'll move freely in this wetsuit made of stretch and recovery fabrics. Additionally, the form-fitting design also reduces drag in the water providing you movement without restrictions.
Based on user reviews, this suit tend to run a bit small. This is an easy fix by using the size guide to choose the best fit for your body type.
2. O'Neil Men's Epic Back Zip Full Wetsuit
Review
Are you looking for a well designed wetsuit for your best beach days? Then you might like this great option from O'Neil which is ideal not only for surfing but diving and paddle sports too.
You can wear and remove this suit with ease thanks to the back zip system designed for easy entry and exit. Though wetsuits with back zippers are generally easier to wear, unfortunately they tend to be more difficult to swim in. The zipper does, however, provide you with a watertight seal, and it has knee pads for your added comfort and protection on your board.
This wetsuit is 4 mm thick in the chest and 3 mm in the arms and legs. Bear in mind the thicker the wetsuit the warmer it'll be. You'll find that thicker suits have price tags which correspond to the added material and work, but a quality investment today prevents you having to spend more money shortly down the road. 
What we like about this wetsuit is even though it's thick you can still enjoy extreme flexibility. This is thanks to the ultra-stretch neoprene which is also incredibly soft. This comfort will elevate your surfing performance, and make an already great day even better. The seams are blind stitched and triple glued to keep water out and increase durability. 
To top it off, this suit is ideal for most weather conditions because the wetsuit is wind resistant and the firewall panels provide you with extra insulation.
3. Seavenger Odyssey 3mm Neoprene Wetsuit
Review
If you want a wetsuit made for premium quality we recommend this fullsuit made of 3mm neoprene material.   
When venturing into cold waters full body coverage is non-negotiable; it's crucial to keep warm. You'll want as much coverage as possible, including gloves and booties if need be. With this full body wetsuit you can surf comfortably even in water with temperatures of around 65°F.
This wet suit will survive through wear and tear because it's extra durable, thanks to the anti-abrasion technology on the shoulder and knee pads making it perfect for action water sports.
Featuring a flat-lock stitching which is comfortable enough for all-day wear, this suit provides the ultimate comfort on the water. Before deciding on a wetsuit you'll want to determine the seals or stitches on it because these play a major role in  your warmth in the water, as well as the price of the suit. You must establish roughly how cold the water you're planning on surfing is before deciding on the stitch. Flatlock stitches are recommended for use in water warmer than 62°F.
By selecting this brand, you can also expect ultra-flexibility thanks to the super stretch panels in the knees and armpits. This is to ensure the wetsuit flexes where it needs to without losing its elasticity.
Additionally, this product features an extra-long leash and a zipper to make it easy to put on, wear and remove.
Note the
Seavenger wetsuits
are designed to fit very tightly to provide maximum insulation.
4. Hevto 3mm Guardian Neoprene Wetsuit
Review
In cold water, wetsuits provide extra warmth for your body keeping you safe and allowing you more time in the surf. Additionally, they offer an added layer of protection against injury from the marine environment. 
The Hevto Guardian wetsuit is specifically designed for use by adult men and women, and it's made of 3mm neoprene and nylon elastic fabric making it comfortable to wear throughout the day. Featuring flatlock stitching, the seam line is delicate and neat to help keep water out and heat in. 
These particular wetsuits are suitable for 50-67 degrees fahrenheit water temperature, and work well for a variety of water sports such as diving, swimming, surfing, snorkeling, paddle boarding and kayaking. 
The Hevto Guardian series suits are warranted against manufacturing defects for 1 year, and they offer a 30-day money back guarantee. Additionally, because sizing can be tricky, if you're having trouble finding the right fit for your body type, they also provide customizable sizes. 
5. Dark Lightning Premium Thermal Neoprene Wetsuit
Review
Of many different styles and feature options on the market today, this wetsuit is ideal for keeping you warmer in cold water through it's snug fitting design and CR neoprene. 
It features a heavy duty 10V back zipper, making taking this suit on and off a breeze, and ectoflex knee pads designed to reduce abrasion, and to extend the longevity of the suit. The seams are created using durable flatlock stitching to keep water out and heat in. 
With a variety of sizes, there is a Dark Lighting suit to fit just about everyone. Even better yet, this wetsuit is great for both amateur surfers and those more advanced in water conditions above 45 degrees fahrenheit. 
Additionally, maintenance of this suit is a breeze, and it provides both fashion and function to keep you warm and feeling free while surfing. It also comes with a 100% satisfaction guarantee, ensuring your purchase is one you'll enjoy for years to come. 
Some customers suggest the sizing can be tricky, so pay close attention to the sizing chart provided by the manufacturer. 
Choosing a Cold Water Surfing Wetsuit: Buyers Guide
If you're looking to invest in a wetsuit for surfing, you may feel overwhelmed deciding which is right for you. There are several key features you should watch for in your search for the right suit, and this guide will help you better understand everything you need to know before making a purchase. 
Types of Wetsuits
Wetsuits come in a variety of styles and types, each made to suit the individual needs of that water-goer. Understanding your goals on the water and the type of water you'll be swimming in will help you decide which is right for you. 
Wetsuit vest
Wetsuit jacket
Short john wetsuit
Long john wetsuit
Springsuit
Short arm steamer
Full suit
Size and Fit
Most brands produce wetsuit sizes ranging from XXS to XXL, which is a measurement that corresponds to a mixture of sizes and heights depending on the individual's size. 
Here's what the letters mean:
S: small
M: medium
L: large
T: tall
X: extra tall
This means that XS is extra small, LT is large tall, and so on. Use the size chart to find the right size of suit for your particular height, weight and size. An ill-fitting suit can cause a range of issues on the water, so make sure you choose the fit that's best for your body type.
Thickness of Neoprene for Water Temperature
When shopping for a wetsuit, prepare to have ultimate success in the water by knowing the water conditions where you'll be surfing. The thickness of the wetsuit will determine its ability to help your body retain heat throughout a day in the ocean. 
The water temperature of the location you'll be surfing should determine the thickness of your neoprene suit investment. 
Stitching
There are a few types of stitching typically used in wetsuit construction, each used for different styles of suits. 
The 3 types of stitching are:
Overlock Stitching- This method of stitching is the simplest approach, and the least effective at keeping water out- making it great for warm water surfing suits, but not for cold water surfing. 
Flatlock Stitching- This method of stitching creates a flexible and strong seam in the neoprene. Because it creates more holes in the stitching process, it becomes less resistant to water leakage and better suited for warm water conditions. 
Blindstiching- Blindstitching creates a unique seam through the process of glueing neoprene pieces together, and stitching along the inside without puncturing holes through the outside of the fabric. This is the ideal type of stitching for cold water use. 
In your search for the best wetsuit to meet your needs, this guide should help you understand what to look for to set you up for success on the water. 
Final Thoughts
Choosing the best cold water wetsuit for surfing depends upon your needs and preferences in the water. Using this guide, we hope you find the information you need to get one step closer to your next surfing adventure! Which wetsuit did you decide to invest in, and have you started planning your next trip to the shore? Share it with us in the comment section below!
Additionally, if you're looking for more beach guides and gear reviews, check out these Seaside Planet articles: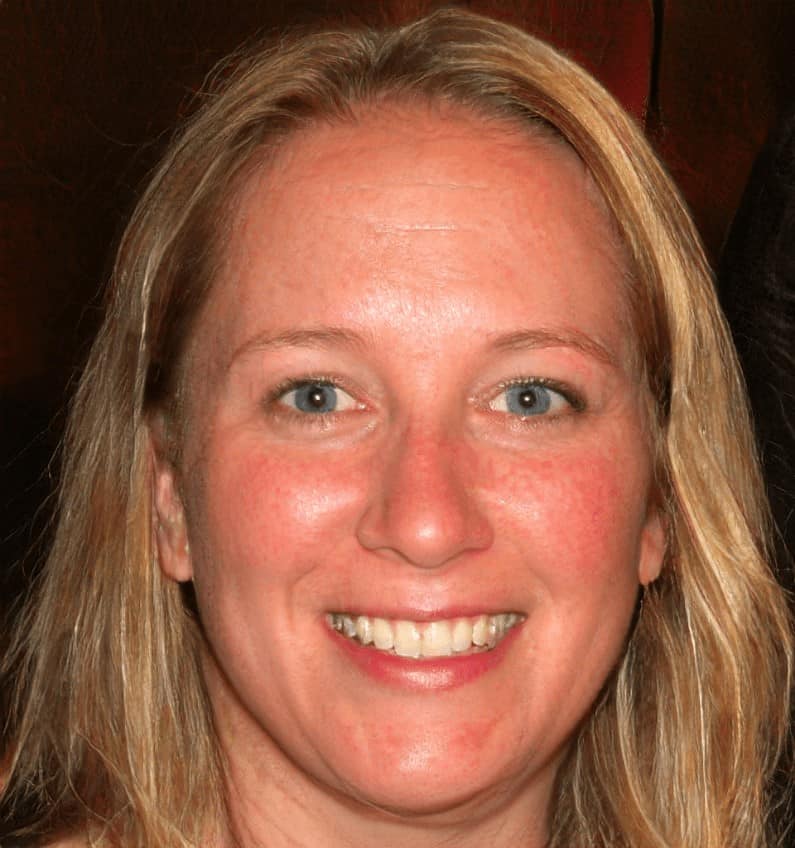 Megan Jones leads the editorial staff of Seaside Planet. They are a multidisciplinary team of outdoor adventurers, water sports lovers, and passionate beach goers. You can learn more about Meg and the rest of the editorial team here.