Some links in this post are affiliate links. This means if you buy something through our posts, we may get a small share of the sale at no additional cost to you. As an Amazon Associate we earn from qualifying purchases. Click here to learn more.
So the time has come for you to embark on that cold water surfing adventure. But are you prepared? While there's always the option of wearing your regular swim suit, will it keep you warm? The gear you wear during your surfing expedition will determine whether you have a pleasant experience or not. When you feel cold it may be all you focus on, instead of having fun.
Why not choose the right attire—in this case the right wetsuit?
The ideal wetsuit must provide you with both comfort and protection. How will you know which one to choose? We took the liberty to put together a review of the best wetsuits for cold water surfing so you don't have to. All you need to do is pick the one that serves your needs.
Comparison Chart
Goldfin Women's Wetsuit Top, 2mm Neoprene Wetsuit Jacket Long Sleeve Front Zip Wetsuit Shirt for Diving Snorkeling Surfing Kayaking Canoeing (Navy, 2XL)
O'Neill Men's Epic 4/3mm Back Zip Full Wetsuit, Black/Black/Black,X-Large
Seavenger Alpha 3mm Neoprene Fullsuit Wetsuit
Goldfin Women's Wetsuit Top, 2mm Neoprene Wetsuit Jacket Long Sleeve Front Zip Wetsuit Shirt for Diving Snorkeling Surfing Kayaking Canoeing (Navy, 2XL)
O'Neill Men's Epic 4/3mm Back Zip Full Wetsuit, Black/Black/Black,X-Large
Seavenger Alpha 3mm Neoprene Fullsuit Wetsuit
Best ​Wetsuit for Cold Water Surfing Reviews
1. ​Goldfin Wetsuit for Women
Review
Step into those cold waters with style by picking this Goldfin wetsuit made of neoprene. Wetsuits are made of layers of different materials. For cold water surfing you must select a wetsuit made of neoprene; it will be water resistant and this rubbery material is designed to insulate your body regardless of the cold waters. That's exactly what you get with this design.
Wetsuits come in different styles and this particular one comprises a stylish top and jacket. It'll provide you with everything you need for a pleasant surfing experience from warmth to comfort to flexibility. It's even easier to put on than some other designs.
This lightweight wetsuit dries quickly and will keep you feeling dry regardless of those cold waters. It's designed for surfing, diving and canoeing among other water activities so you don't have to purchase it solely for surfing—one investment for all your adventures.
It has a front zipper for easy entry and exit. Did you know that wetsuits with front zippers are more effective at keeping cold water out of the suit compared to one with a back zipper.
Move freely in this wetsuit made of stretch and recovery fabrics. Plus the form-fitting design also reduces drag in the water providing you with movement without restrictions.
However, if you have sensitive skin you might feel itching and tingling because of the neoprene. It doesn't work for everyone unfortunately.
2. ​O'Neil Men's Epic Back Zip Full Wetsuit
Review
Looking for a well designed wetsuit for those beach days? Then you might like this great wetsuit from O'Neil which is ideal not only for surfing but diving and paddle sports too.
You can wear and remove this suit with ease thanks to the back zip system designed for easy entry and exit. Though wetsuits with back zippers are generally easier to wear, unfortunately they're hard to swim in. The zipper also provides you with a water tight seal and it has knee pads for your added comfort.
This wetsuit is 4 mm thick in the chest and 3 mm in the arms and legs. Bear in mind the thicker the wetsuit the warmer it'll be. However you might find yourself in a dilemma because the thicker the wetsuit the more expensive it's likely to be. So what's important to you? Price or comfort? You decide.
What we like about this wetsuit is even though it's thick you can still enjoy extreme flexibility. This is thanks to the ultra-stretch neoprene which is incredibly soft. This comfort will also elevate your surfing performance. The seams are blind stitched and triple glued to keep water out and increase durability. However, it's still not the strongest option on the market.
To top it off, it's ideal for most weather conditions because the wetsuit is wind resistant and the firewall panels provide you with extra insulation.
3. ​Seavenger Odyssey 3mm Neoprene Wetsuit
Wetsuit Review
If you want a wetsuit made for premium quality we recommend this full wetsuit made of 3mm neoprene material.
You'll agree when venturing into cold waters full body coverage is non-negotiable; you need to keep warm. You'll want as much coverage as possible—gloves and booties if need be. With this full body wetsuit you can surf comfortably even in water with temperatures of around 65°F.
This wet suit will survive through wear and tear because it's extra durable. This is thanks to the anti-abrasion technology on the shoulder and knee pads making it perfect for action water sports.
The wetsuit has flat-lock stitching which is comfortable enough for all-day wear. Before deciding on a wetsuit you must determine the seals or stitches on it because it affects your warmth as well as the price. You must establish roughly how cold the water you're planning on surfing in is before deciding on the stitch. Flatlock stitches are recommended for use in water warmer than 62°F.
By selecting this brand, you can also expect ultra-flexibility thanks to the super stretch panels in the knees and armpits. This is to ensure the wetsuit flexes where it needs to without losing its elasticity.
It has an extra-long leash and a zipper to make it easy to put on, wear and remove.
Note the Seavenger wetsuits are designed to fit very tightly to provide maximum insulation.
​The Verdict
An ideal wetsuit is supposed to provide you with warmth as well as comfort. We feel the O'Neil range of wetsuits will give you just that.
With a thickness of 4/3 mm, it's thick enough to keep you warm while not restricting your movement. We also like that it's easy to wear and remove plus the blind stitched and glued seams will guarantee you durability. To top it all off, ​we think they're a great value. Are you ready for your adventure now?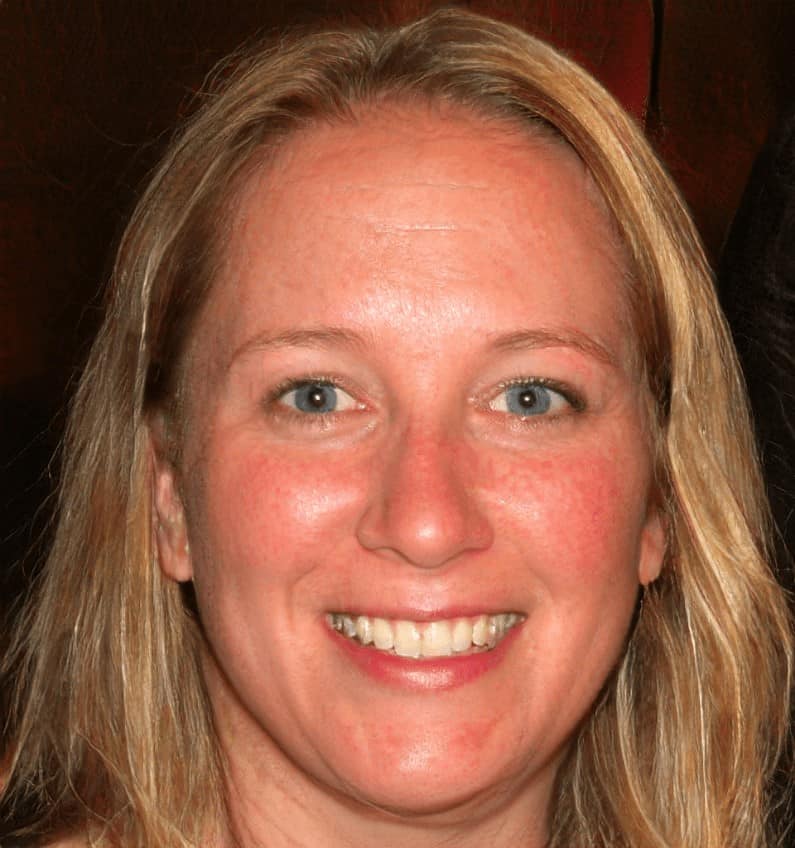 Megan Jones is the lead author of Seaside Planet. She is an avid surfer, scuba diver, and travel enthusiast who takes any opportunity she can to spend time in the ocean. You can learn more about Meg and the rest of the editorial team here.