The best waterproof watches for swimmers and other water sports are an essential piece of gear to create the ultimate day in the water. There are many different watch designs and convenience features on the market today that add to ease while adventuring, but it'll also need to have a quality waterproof rating to ensure it's protection underwater. While swimming and exploring the beach or shore will only require a shallow rating of 2 meters or more, other water sports like snorkeling and scuba diving will require higher ratings of 100 meters depth or more. 
Whether you'll be using the watch for swimming, running on the beach, working out, hiking or more, we've made it easy to find the best option for you. To help you choose which watch to invest in for your next water adventure, whether it's for sport or leisure, we've gathered some of the best options available and a buyers guide for choosing which is right for you.
Comparison Chart
CakCity Digital Sports Watch
EOBP Multi-Function Sport Watch
Aposon Digital Sports Watch
Analog/Digital LED Display
50m Waterproof, Shockproof
50m Waterproof, Shock Resistant
50m Waterproof, Shock Resistant
50m Waterproof, Shock Resistant
Alarm Clock, Stop Watch, Backlight
Alarm Clock, Stop Watch, Backlight
Alarm Clock, Stop Watch, Backlight
Alarm, Stop Watch, Double Time Zone, Backlight
CakCity Digital Sports Watch
50m Waterproof, Shockproof
Alarm Clock, Stop Watch, Backlight
EOBP Multi-Function Sport Watch
Analog/Digital LED Display
50m Waterproof, Shock Resistant
Alarm Clock, Stop Watch, Backlight
Aposon Digital Sports Watch
50m Waterproof, Shock Resistant
Alarm Clock, Stop Watch, Backlight
50m Waterproof, Shock Resistant
Alarm, Stop Watch, Double Time Zone, Backlight
Best Waterproof Watches for Swimmers Reviewed
1. CakCity Digital Watch
Review
Waterproof up to 164 feet, this is a great watch that is perfect for swimming, bathing, and short dives without worrying about the watch being damaged. It's made from a high-quality, reliable shell material that can prevent the watch from being scratched or broken.
Not only is the watch great for wearing in the water but the included Taiwan IC chip set ensures that it remains accurate within seconds each month. Included is a  long-lasting Japanese battery designed to provide all of the power that a user needs without having to worry about changing out the battery.
Since not everyone can wear the same size watch, this time piece  comes with a stainless steel buckle that is easily adjustable. The high-quality buckle won't rust or become damaged when exposed to water for long periods of time.
Good lighting is important for swimming when it's dark out and this watch boasts an imported EL lighting chip. The result is  that users can easily press the light button and see the time displayed brightly whenever it's dark out, reducing the need to strain your eyes to see your  watch.
Thanks to the strap being made from imported PU resin, it's not only attractive but highly durable. The strap has been designed to be soft, comfortable, and environmentally friendly. It's a great option for any user who wants to be able to wear their  watch for long periods of time without suffering from irritation or rubbing due to the strap being a lower quality.
2. EOBP Multi-Function Sport Watch
Review
Designed to be worn during all outdoor sports, this watch does a great job at telling time, providing an alarm, and displaying the date on its large face. Thanks to the oversized face and clearly labeled buttons, this watch is not only easy to read but also very easy to set up, making it ideal  for people who are looking to avoid any challenges or difficulties managing their watch 
It's waterproof up to 50m, which makes it a great watch for wearing while swimming, showering, or when living in a humid location. Thanks to its rugged and durable design, it won't easily be damaged by an unexpected  downpour or by submerging your hands handwashing or doing dishes, making it a durable and worry free option.
The thick, durable watch band is designed to rest comfortably on the wrist without irritating the skin, making this a wonderful choice for people who have sensitive skin. Additionally, it features a stainless steel bottom cover. As a result, the cover won't rust or rub uncomfortably against the wrist.
This watch does a wonderful job lighting up at night, making it very easy for wearers to see the time even when it is dark out. The backlight key is easy to press and illuminates the time without being overly bright.
With the addition of a stainless steel buckle, this watch is designed to last for a long time in all conditions without showing signs of wear and tear. The buckle, strap, and durable resin material mirror surface on the face were all chosen to create a long lasting and heavy duty   watch. If you're looking at multi sport watches for more than a swim workout, this is a good choice.
3. Chianruey Tracker Watch
Review
If you 're looking for an option that's also a waterproof fitness tracker, check out this watch. This watch is a great one for swimmers because it allows you to track your heart rate as well as have a waterproof watch and fitness tracker. It's also able to keep track of sleep, calories and so much more which makes it a very versatile watch overall. Keep in mind that it works well up to 2 meters below the surface.
Many people will find that this is a very versatile watch that is also extremely easy to see the data display and comes with a convenient and easy to use app. So, if you're a swimmer and want to track fitness data, then this watch will be an ideal choice. It's also an option that is very easy to plug in and charge when needed. The only minor issue is that the temperature function may not be as accurate as some individuals may desire.
4. Aposon Digital Watch
Review
If you want something that really stands out, this stylish watch is a great choice. The Aposon watch is a perfect option for those who want something low cost that looks great. It's made to keep time on either 12 or 24 hour periods depending on your personal preference. Furthermore, you can set alarms, see the date or initiate a countdown as you need. It's also waterproof to 50 meters below the surface, making it great for swimming, snorkeling and other water sports.
Most people should find that this watch is easy to set up, easy to read and overall a very reliable watch. Furthermore, the waterproof addition means you won't have to worry about showering, rain or swimming. A slight  issue for some people is the set can be a bit challenging and will take some time getting used to it. Overall though, a great waterproof watch for swimming.
5. Yeenik Men's Digital Sport Watch
Watch Review
For a simpler, more friendly design, you may  want to consider the Yeenik as an option. This is a great watch if you're looking for something that will do well under water. It offers a lot of great features like an alarm, hourly chime, backlight, stopwatch to track your swimming and more. In addition, it's made to be very  durable as well as waterproof to 50 meters below the surface, so you won't need to worry about water damage.
There's a lot to love about this watch, as many people have already found. Furthermore, the night light on this watch is very helpful for dark or night swimming and water sports. One thing that could be improved is the size of the dial, as it is relatively small.
Choosing a Swim Watch: Buyer's Guide

Keeping track of the time, watching the calories you've burned, or tracking miles that you've swum is now easier than ever thanks to high-quality waterproof watches. While typical  watches are not intended for being used in the water, waterproof watches are durable and are intended for use while in the water without being damaged. 
Of course, not all waterproof watches are built the same, so swimmers need to know how to find high-quality options that are easy to use and will meet their individual needs. This guide is intended to help swimmers to avoid overspending or from buying a watch that won't provide the functionality you are seeking.
Water Resistance Rating
This rating plays a huge role in how well the watch will work at deeper depths. Watches that have higher resistance ratings will be able to stand up to prolonged exposure in deeper water much better than watches with lower resistance ratings.
Over time, the water resistance of the watch will lower as it is exposed to more and more pressure. Deep dives will take their toll on a watch and cause it to slowly degrade with regular use.
Display Type
The display of a watch will play a huge role in how well it works for a specific user and whether or not they are able to easily see the information that they want when they glance at their watch. There are some watches that are very minimal in design, while others are loaded with display features.
This is a case of personal preference, as every swimmer will have to choose if they want something that looks more minimal or something that displays a lot of information on the face.
Band Material and Size
Swimmers who do a lot of free diving need to make sure that they invest in a watch that can stand up to the constant exposure to water. Watches that are designed for diving will have bands that are made from durable rubber. Leather and stainless steel bands may look attractive, but aren't going to last as long when exposed to water.
The band size plays a role in how well the watch fits and how it looks on the wrist. Swimmers need to opt for a band that is thick enough to stay firmly in place on the wrist when they're swimming, but also make sure that it doesn't interfere with their strokes and movements in the water.
Battery Life
Longer battery life is preferred when looking for a waterproof watch for swimmers, as this will allow them to spend as much time in the water as they desire without having to worry about whether or not their watch is going to fail them.
It's common to find watches with 48 to 96 hours of reserve. Choosing one that has a longer battery reserve will add to the final cost of the watch, but ensure that it operates when necessary.
GPS
Swimmers who are going to be swimming away from shore in a river, lake, or ocean will want to consider opting for a watch with built-in GPS. These watches don't have to be near a smartphone to show the GPS, which is great for avid swimmers. Included GPS makes it easy for lost swimmers to trace their route back to shore and also makes it possible to track distance and review favorite routes in the future. This is also a useful feature if you're purchasing this watch for multi sport use such as triathlons. 
Internal Storage
Internal storage allows watches to store not only apps, but to track distances, time, records, and even to store music. Swimmers who are going to be doing more than just swimming laps will want to consider a watch with plenty of internal storage.
Apps
Some waterproof watches that are designed specifically for swimmers also have the option to add great apps for  the watch. These fitness-oriented watches make it easy to track goals and personal times and to store information about training sessions in the water.
Additional apps that are useful will show when a swimmer is receiving an incoming call or text and may even allow for a quick response  back. This allows the swimmer to stay in the water, while responding to individuals who need an immediate response. These are certainly more than a typical watch, but if you're an avid swimmer, it's worth looking at the waterproof fitness trackers.
Frequently Asked Questions (FAQs)
How do I replace the battery?
Many modern waterproof watches that are designed for swimmers don't have batteries that need to be replaced, but some still do. Watches with replaceable batteries typically have a back that can be opened up so that the old battery can be removed and a new one can be put in, just like with a traditional watch. Other watches, however, don't have batteries that can be replaced
Do I need to clean my watch?
Since water doesn't get into the watch, the inside of the watch won't ever need to be cleaned. However, if you suspect that there is a problem with the watch, then it is a good idea to take it to a professional for cleaning. The outside of the watch can easily be washed with mild soap and warm water. Make sure to rinse the soap off of the watch and use a soft cloth to gently remove any debris from the surface and to dry the watch.
Is the watch really 100% waterproof?
Unfortunately, there is no such thing as a watch that is 100% waterproof. Watches will eventually fail if they are used deep enough in the water. Regular exposure to water pressure can cause a watch to fail. Because watches are only water resistant, you must make sure that you choose one that has a high water resistance. Swim watches that are rated to 50 m will not be as durable in deep water as one that is rated to 300 m.
Should I test my waterproof watch?
Since all waterproof watches will fail eventually, it's a good idea to test the watch on a regular basis so that it doesn't fail when you need it the most. If you spend time in the water every week, then you will want to have your watch checked at least twice a year to ensure that it is still in good working condition. People who only wear their watch in the water occasionally can test it once a year without worrying about its condition.
Final Thoughts
While the Aposon Digital Watch and the Chianruey Tracker Watch tend to stand out, the former option provides a greater level of value to the consumer. In addition, this watch offers a great look, a decent level of durability and a lot of customer satisfaction. For those reasons, we rate the Aposon as our top choice for the best swimming watch. If the Aposon is not to your liking, we feel the Chianruey, as well as the other options on this list, are also great choices. Make sure to compare them carefully to select the best one for you.
Now that you better understand what makes a quality waterproof watch, it's time to choose the one that's right for you and dive in as soon as possible! Are you planning an epic marine adventure that you'd like to share with the Seaside Community? Tell us about it in the comment section below.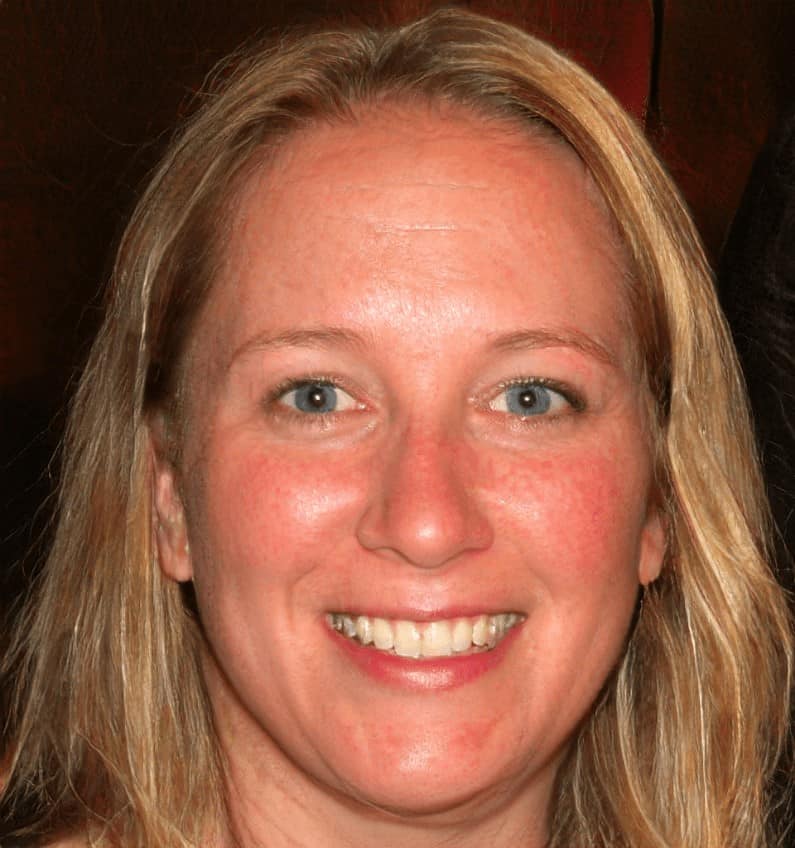 Megan Jones leads the editorial staff of Seaside Planet. They are a multidisciplinary team of outdoor adventurers, water sports lovers, and passionate beach goers. You can learn more about Meg and the rest of the editorial team here.