Going on an off grid adventure is an exhilarating and memorable way to explore the natural world. The best waterproof walkie talkies will amplify your outdoor adventures through keeping you connected whether on land or sea. Additionally, some of the best products on the market today also offer up to date weather alerts, among other handy features. This ability to communicate in any environment will enhance both your convenience and safety while adventuring outdoors. 
With an abundance of products on the market today, choosing the best walkie talkie suitable for
marine adventures
requires a bit of research and product diving. To help you navigate the best option for your needs, we've created this simple guide to get you exploring in no time. Here are 6 of the best walkie talkies available, and a buyers guide to help you choose which is right for you:
Comparison Chart
Motorola T600 Talkabout Radio
Midland - GXT1000VP4 Radio
COBRA ACXT1035R FLT Radio
COBRA ACT220B Chat Tag Rock
2,000+ Channel Combinations
2,000+ Channel Combinations
3,100+ Channel Combinations
3,600+ Channel Combinations
6,200+ Channel Combinations
Real-Time NOAA Weather Updates
Real-Time NOAA Weather Updates
Real-Time NOAA Weather Updates
Real-Time NOAA Weather Updates
Vibracall and Built-In Flashlight Features
Vox Transmission, Shock and Dust Resistant
eVOX Hands-Free Operation
Vox Transmission, Vibracall and Built-In Flashlight
Voice Prompt and Roger Beep Tone
Rechargeable and Alkaline Battery Options
Motorola T600 Talkabout Radio
2,000+ Channel Combinations
Real-Time NOAA Weather Updates
Vibracall and Built-In Flashlight Features
Rechargeable and Alkaline Battery Options
2,000+ Channel Combinations
Vox Transmission, Shock and Dust Resistant
Midland - GXT1000VP4 Radio
3,100+ Channel Combinations
Real-Time NOAA Weather Updates
eVOX Hands-Free Operation
COBRA ACXT1035R FLT Radio
3,600+ Channel Combinations
Real-Time NOAA Weather Updates
Vox Transmission, Vibracall and Built-In Flashlight
6,200+ Channel Combinations
Real-Time NOAA Weather Updates
COBRA ACT220B Chat Tag Rock
Voice Prompt and Roger Beep Tone
Best Waterproof Walkie Talkies Reviewed
1. Motorola T600 Talkabout Radio
Review
The Motorola brand is well known for it's durable and reliable products, and the T600 Talkabout radio is no exception. This 2 pack waterproof radios is great for keeping open communication with others in your group, no matter the environment or weather conditions. It features 22 channels and 121 privacy codes, offering a variety of more than 2,000 combinations, making it easy to find an available channel. Additionally, it has a low battery alert present to ensure you're reminded when it's time to charge for your next adventure. 
In environments where ringing can be intrusive, these radios offer a VibraCall feature for quiet calling in. In addition, the keypad lock on the radio prevents your personalized settings from being inadvertently changed on the device. Along with these handy settings, the radios also utilize an advanced built-in flashlight with both white and red LEDs. This convenient feature is great to light your way during low-light or evening conditions, emergency situations, or even during power outages. Additionally, this product allows you to get real-time weather conditions by using 1 of the weather channels, or by initiating weather alerts in your settings. 
The Motorola T600 Talkabout radio is compatible with any other radio, allowing you to communicate with other
FRS/GMRS radios
regardless of brand.
2. Dewalt 2-Way Radio with VOX
Review
The Dewalt 2-way, long range radio is not only waterproof, but also shock resistant and dustproof. These radios can withstand a drop from 2 meters, and it's completely protected from dust, sand and water immersion up to 1 meter deep for up to 30 minutes. The 1 watt of power provides up to 250,000 sq. ft / 20 floors of long distance signal range, and it offers a variety of 2,662 channel combinations. These channels are preset using privacy codes which ultimately minimizes any unwanted interference from other adventures. 
The rugged anti-slip design of this radio also features a 180 degree swivel holster, which allows it to rotate into multiple positions depending on your preference. Perhaps one of it's most convenient features, this radio also comes with VOX: Voice Activated Transmission. This type of communication with your device allows for ultimate safety and a hands-free connection. Additionally, this 2 pack of radios also includes a charging cable, 2 batteries, and 2 belt clips for easy carrying.
Choosing the Right Walkie Talkie: Buyer's Guide
A waterproof two-way radio or as they are sometimes referred to as walkie talkies, come in a wide range of styles and have a variety of features and capabilities. Understanding your intended uses and personal preferences should be your first considerations in directing your search.
So let's dive into a couple of the essential features to consider and then explore some of the optional components that you may find necessary for your own personal circumstance or would like to include in your components.
Essential Features to Consider
Start with the basic or essential features you will need before considering special options offered by individual manufactures. The primary needs and functions for your personal uses will narrow your considerations and at that point you can weigh the alternative features you may want for your two-way communication devices.
Environment
Two-way radios are used in a wide variety of environments. You will want to know how well a radio holds up, when exposed to water and dust. The following standards have been established to measure the level of waterproofing and dust proofing a radio is rated for:
Japan Industrial Standards (JIS): The JIS scale measures the level of water protection a device has ranging from 0-8.
International Protection Rating (IP): The IP scale measures the level of resistance to both liquids and solids. Generally, with radios, solids refer to dust or other fine particles. The IP is designed to include rating for larger objects as well.
Do not simply look at the packaging where it might say water resistant or waterproof. Check the JIS and IP ratings for your device and refer to the water and dust rating scales to understand the kind of exposure your radio will tolerate.
Range
The range of a two-way radio, refers to the distance a radio can transmit and receive communications. The estimates provided by manufactures, unless otherwise stated, is based on a straight, uninterrupted line. A few things to understanding when considering a radios range:
Advertised ranges typically are from approximately 30 to 45 miles
Generally, the longer the range, the better the radio will operate
Any obstructions (buildings, trees, hills, mountains, etc.) will decrease the radio's range significantly
The clarity of the radio is also impacted by the distance between communication devices
An average advertised range of 35 miles will in reality be far less and in certain circumstances and environments may be as little as 1 to 3 miles
If you are in an unobstructed area (on the water) and have a straight line of communication you could potentially get a longer range
Range can also be impacted due to other radio users interference
An option to overcome interference is to purchase a digital radio
Digital radios can scramble their frequency 1,000 times a minute, which will block other channels/users from interfering
Another option is to consider a radio that transmits on both digital and analog frequencies
Additional Features to Consider
There are a wide variety of alternative or special features you may want to or need to consider based on how you intend to be using your waterproof walkie talkies. The following is a list of options from which you may want to include in your search for a two-way radio communication system:
Batteries: Eliminate frustration by determining the type of battery(s) you will want prior to making your decision. You will typically have a choice between a rechargeable battery or using either AA or AAA batteries. For quick and easy use when you don't have time for charging the standard battery system may be your choice.
Rechargeable batteries provide a consistent means for having a fully charged battery and no need to have an extra set of batteries on hand. For optimal functionality and in case of emergencies a two-power system may be your choice.
Channel Scan: Allows your radio to scan and check for surrounding activity.
Bluetooth Capability: This option allows the radio to pair with a Bluetooth headset for "hands-free" operations.
Flashlight, Siren and/or Beacon: Some manufactures have included safety options such as flashlights, sirens and beacons for those individuals who want to be prepared for emergencies.
Hands-free Operation: Depending on your intended uses, having the ability to operate your radio while having your hands free to do other things may be an important feature. A system called VOX or voice operated exchange allows the radio to automatically turn on when the user talks and shuts off when there is no sound.
Anti-slip Design: In choosing a waterproof walkie talkie you have already determined you are going to be using the radios in wet conditions. An anti-slip design featuring finger channels and a tacky rubber grip provide more assured handling and helps to avoid dropping your radio.
Holster or Belt Clip: Being able to clip your radio into a secure location when not in use or if you choose to have hands-free communication, makes having a holster or belt clip a great option.
Power Saver: If there are no transmissions within short periods ( 10 to 20 seconds) the radio will automatically switch to battery save mode. This will extend the life of your batteries.
Auto Squelch: This feature automatically shuts off weak transmissions or unwanted noise created by the terrain or range constraints.
Multiple Channel Combinations: If you intend to use multiple walkie talkies with a team or various individuals, having the ability to assign different frequencies to different users allows you to control who you want to talk to. This reduces interference and eavesdropping when several radios are being used.
Radio that Floats: If you intend to be on the water, you may find having a radio that floats of benefit. If for instance you are kayaking and drop your radio, if it floats you will be able to retrieve it and avoid it sinking to the bottom.
Compass or GPS: A compass may be important when you are in unfamiliar territory by providing you with the basic directions. A GPS component can provide you an exact location in situations where you potentially could get turned around or lost.
Alerts: Some radios offer the option to receive weather or NOAA alerts, which can be critical in the case of weather events.
Warranty: Even though you have done your research and found a high-quality two-way radio system, don't neglect to consider the warranty that is offered. Even quality radios with high waterproof ratings that are shock resistant can fail under exposure to the elements. Many of the top manufacturers offer excellent warranties to back up their products.
Final Thoughts

Choosing waterproof walkie talkies for your next adventure is made simple using this Seaside Planet guide! We've designed this information to help guide you in finding the best products on the market today, based on your individual needs and preferences. The walkie talkies which made this list are quality constructed and conveniently designed, and they hit the many marks which we've outlined here. To ensure you make a worry-free purchase, use this guide to determine which option is right for you- bringing you one step closer to your next adventure! 
Have you decided which waterproof walkie talkie on this list is right for you? We invite you to share your thoughts and comments with us in the section below. 
Additionally, to find more adventure gear reviews, check out the following articles in the Seaside Planet blog: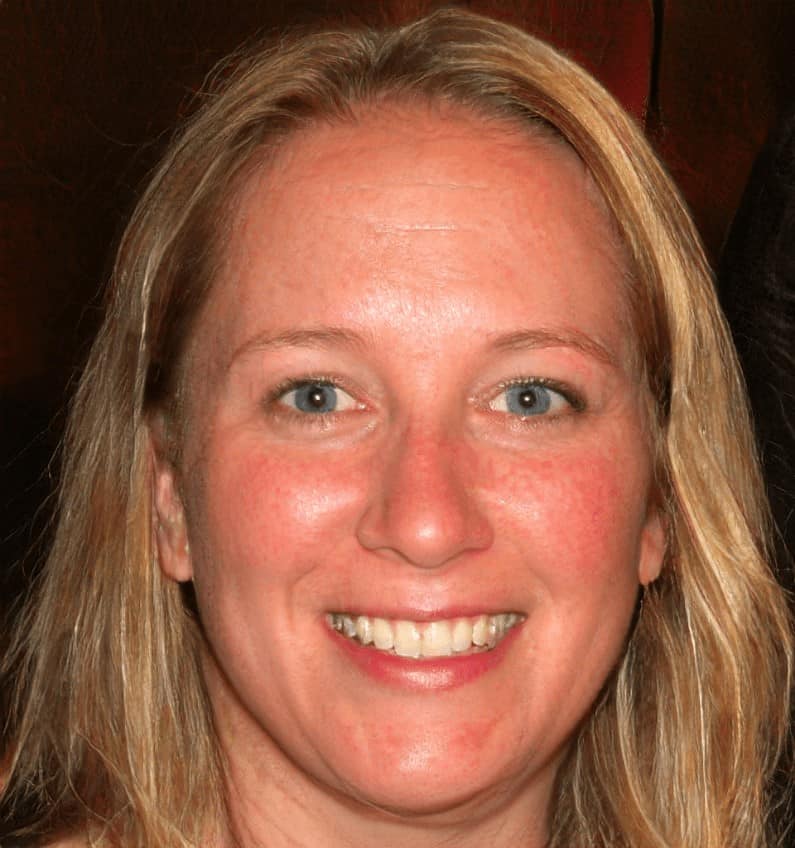 Megan Jones leads the editorial staff of Seaside Planet. They are a multidisciplinary team of outdoor adventurers, water sports lovers, and passionate beach goers. You can learn more about Meg and the rest of the editorial team here.