If you're thinking of listening to some music while on vacation seaside, you'll definitely want the best waterproof radio for beach days and other adventures. For most people, a radio is a must have on their list of items to pack when going to the beach to keep the mood going all day long. While you can always listen to the playlist of a nearby group, nothing beats having your own playlist. So why not make it happen? Since you're on the beach you'll need the best marine stereo that can survive a few splashes, and if it can float, even better.
With so many options on the market to choose from it can be overwhelming deciding which model is right for you, but we're here to make your shopping experience a simple one! Here we've gathered five of the best waterproof stereos on the market, all of which are sure to make your beach trip even better!
Comparison Chart
Avantree Bluetooth Speaker and Radio
Up to 6 Hours of Playtime
Lithium-Ion Rechargeable Battery
Committed to 100% Customer Satisfaction
Avantree Bluetooth Speaker and Radio
Up to 6 Hours of Playtime
Lithium-Ion Rechargeable Battery
Committed to 100% Customer Satisfaction
Best Waterproof Radio for the Beach Reviewed
1. Meepo Bluetooth Speaker
Review
The Meepo Bluetooth Speaker is one of the most unique portable waterproof beach speakers available, and one that'll enhance your listening experience at the shore. This radio actually floats on water, which is great for a vacation seaside. It is designed for fairly calm waters, but if the beach you are at has really big waves, it might get flipped upside down. It is designed to be 100% waterproof, so if it does flip upside down or if a wave crashes on top of it, water won't penetrate the exterior. Additionally, it can be submerged underwater up to three feet for up to 30 minutes.
Along with a convenient and waterproof design, this radio is also quite durable, and dustproof, but it lacks impact resistance if this feature is important to you. This means you should use caution and don't drop it or use it in super rough waters. This is a Bluetooth enabled speaker, so it can connect to any Bluetooth-compatible device up to 30 feet away. The connection is great up to around 20 feet, but after that, you'll notice that it starts to fade a bit with distance. Additionally, it provides good sound quality, and although it's not the highest-performing speaker out there, it is loud enough for seaside endeavors and has a good bass.
What is great about this model is that it comes with a suction cup so you can plaster it onto the inside of a pool, kayak, paddle board, or maybe on your shower wall. The Meepo Bluetooth Speaker features an eight hour battery life, and it charges quickly to get you back to the waves as soon as possible. Additionally, this speaker even features an option for
FM radio
.
2. AUDIIOO Waterproof and Bluetooth Radio
Review
If you need a convenient, quality and highly portable radio for the beach, the AUDIIOO waterproof and bluetooth radio is highly rated and reviewed by many happy customers. Not only is it small and portable in size, but it delivers high quality and crystal clear sound for your favorite tunes. 
This bluetooth speaker can be connected to your devices to play a personalized playlist, and it also doubles as an FM radio. Additionally it supports TF/SD card play, with easy mode switching from one to the next. It also provides quick pairing with devices for ease in use, and it supports a function where two speakers can be paired and used together to play music or audio in a stereo effect. 
This device is ideal for a vacation at the beach because it can be immersed into 1.5 meters of water, making it truly waterproof. All four sides of this device are covered with silicone to prevent shock from drops and falling. Additionally, this waterproof radio is dustproof and sandproof to keep it safe while visiting the seaside. 
This small but powerful device has a long battery life and a fast recharge with it's built-in 1500 mAh high-performance lithium battery. Additionally, it can be fully recharged using the included USB cable within three hours.
3. Hompot Portable Speaker
Review
The Hompot Portable Speaker may not look too fancy but it is quite tough, has a decent sound quality, and a great battery life, making it a great choice for a marine stereo. This device features a high-powered lithium-ion battery that can easily last for over 24 hours on a single charge. Yes, it does take more than seven hours to fully charge, but the long battery life is well worth it. This portable speaker has  good sound quality in terms of both volume and clarity.
It is certainly loud enough for a day spent by the ocean, plus it provides a 360° listening experience. With that being said, the quality of the bass could be a little bit better. The Hompot Portable Speaker is a Bluetooth speaker and can be synced with Bluetooth-compatible devices. However, you also get an aux cord for all devices which do not support Bluetooth.
This speaker is lightweight and portable, and although it looks a little chunky, it is quite easy to transport and to pack. The included carrying strap makes things even a little bit easier. We like how the Hompot Portable Speaker features a tough coating which makes it dust, shock, and sand proof, plus water resistant.
This speaker is advertised as being totally waterproof, but it can't be fully submerged underwater; however, it is splash proof. Additionally, the built-in hands-free microphone for making calls is a pretty cool addition for this unique device.
4. Uzopi Outdoor Wireless Speakers
Review
This portable speaker and radio combination is compact and highly portable, and it offers plenty of power for people who want to listen to their music on the go without carrying along a heavy speaker. Not only is it easy to carry, but owners who take time to charge the battery before use will enjoy long hours of music far away from outlets, making it perfect to take to a vacation at the beach or on a camping trip.
The durable handle can be carried or used to attach the speaker to a backpack or waterproof duffel bag for a trip or to hang it from a tree outdoors. Because this speaker is Bluetooth compatible, it's easy for users to connect it to their phone and control the playlist from there. Listening to the radio is easy, as well, once the presets are set, as the included remote is not only easy to use, but also powerful and offers plenty of control over the speaker.
Interrupting calls don't have to be ignored since this speaker has a hands-free call function. This allows users to easily answer any calls that they receive and to respond to their caller. Rather than having to reconnect Bluetooth to the speaker, this allows phone calls to be received and the music will then pick right back up where it left off.
5. Avantree 3-In-1 Portable FM Radio
Review
Many portable radios are much too large to easily take on the go, but this radio from Avantree slips into a pocket easily, as it is only the size of a cell phone. This means that owners can take it for walks, on hikes, and even to a job without it getting in the way or becoming difficult to carry and handle. Not only is the size ideal for taking this radio on the go like trips to the beach, but it's also very easy and convenient for most people to use.
The clear screen is small, but it is large enough to quickly view how much battery is left, what radio station is playing, and other information. With the touch of a Bluetooth button, this radio can switch from FM to connecting to a phone or other Bluetooth device to stream music effortlessly. Additionally, there is a spot for a Micro SD card, so owners can opt to play music that they have saved, as well. Thanks to the four equalizer modes, this radio can play tunes that sound amazing, no matter if the music is rock, classic, soft, jazz, or natural.
The volume knob is also used to turn the radio on and off, which is great as it will prevent accidental button pushing while the radio is in a person's pocket. Placed on the end of the radio, it is very difficult for this radio to be turned on by accident, which will prevent the battery from running out. Not only can users control Bluetooth songs from their phone, but also with the controls on the radio itself, making it easy to adjust the volume, play/pause, and skip backwards or forwards when trying to find the perfect song to listen to.
How to Choose the Best Waterproof Marine Stereo: Buyer's Guide
Choosing the best beach radio can be overwhelming such a wide variety of products, styles and features available on the market. But we're here to help! Here are the top features to consider when choosing which marine stereo is right for your next beach adventure:
Waterproofing and UV Resistance
Marine radios are either rated as waterproof or spray-resistant, depending upon your needs and adventure type. For a day spent enjoying the shore, you'll want to choose one that's at minimum water resistant and able to withstand rough marine elements like saltwater and inclement weather. Search for a marine-grade construction stereo, and one that's highly rated and reviewed for this type of environment. 
To help make your purchase a worry-free one, all of the radios reviewed on this list are waterproof and ready for a day at the seaside.
Inputs, Data Sources and Smartphone Connectivity
When deciding which marine radio is right for your next adventure, you'll need to consider how you'll want to play your music through the device. Here are some of the ways you can listen to music through a waterproof radio:
AM/FM Radio
Bluetooth Smartphone or Tablet Connectivity
iPod Playlist via USB Port
Satellite Radio Connectivity
TF/SD Card Play
How you'll want to play your music at the shore is personal preference, and there's a radio out there suited for nearly everyone's needs. The ability to connect the radio to your phone or tablet makes enjoying the ultimate beach playlist simple, and managing your favorite music a breeze. AM/FM radios or satellite radio on the other hand, are great for those who want to enjoy easy listening without having to control the playlist. Consider how you'll prefer to play your favorite tunes, and choose a radio with the proper capabilities to do so.
Power Source
Beach radios require a long-lasting battery that's able to last through high volume and long term use. These types of stereos need to be loud to compensate for ocean waves, marine birds, strong winds, other beach goers, and more. All of that noise means you'll need to play your favorite songs loudly to get the full effect of the relaxed beach experience. In order to attain this good sound quality, your marine radio will need a strong, reliable and long-lasting power source to withstand this use.
Listening Features
Some marine radios include more advanced features like bluetooth capability to aid and enhance your music listening experience. Here is a simple explanation to some of the features you'll find in these radios, and how they improve your listening at the shore:
Bluetooth Connection: Bluetooth connectivity is a wireless technology that enables the exchange of data between smart devices over short distances. Most Bluetooth devices have a maximum range of connectivity, typically about 30 feet, which is impacted and reduced by obstacles.
AUX Enabled: Auxiliary (AUX) enabled devices provide a connection point for transferring data through a cable to your phone, table or other device. AUX ports are universal and fit a wide variety of devices.
USB  Connectivity: A USB port provides a means to connect your device to your stereo system. This is a cable connection plug that's used for personal computers and other electronic devices.
Additional Features
Along with durable and waterproof builds, and user friendly designs, the beach radios reviewed in this guide also come with other convenient features. Here are some of the additional features you'll find in radios designed for a day at the seaside:
Anti-Corrosion Protection
Expandability and Connection to Other Units
Equalizer Knobs
Hands-Free Calling Feature
Floating Design
Suction Cup Connection
Final Thoughts

Make your shopping experience for the ultimate waterproof marine stereo a breeze using this guide to the best options available, and the top features to search for. Here at Seaside Planet we're adventure and beach enthusiasts, and our goal is to enhance your day outdoors with the best gear and guides available. Along with a great beach radio, here are some other beach gear guides we think that you'll love:
Has this guide helped bring you one step closer to your next adventure to the shore? We would love to hear about it- share your comments with us in the comment section below!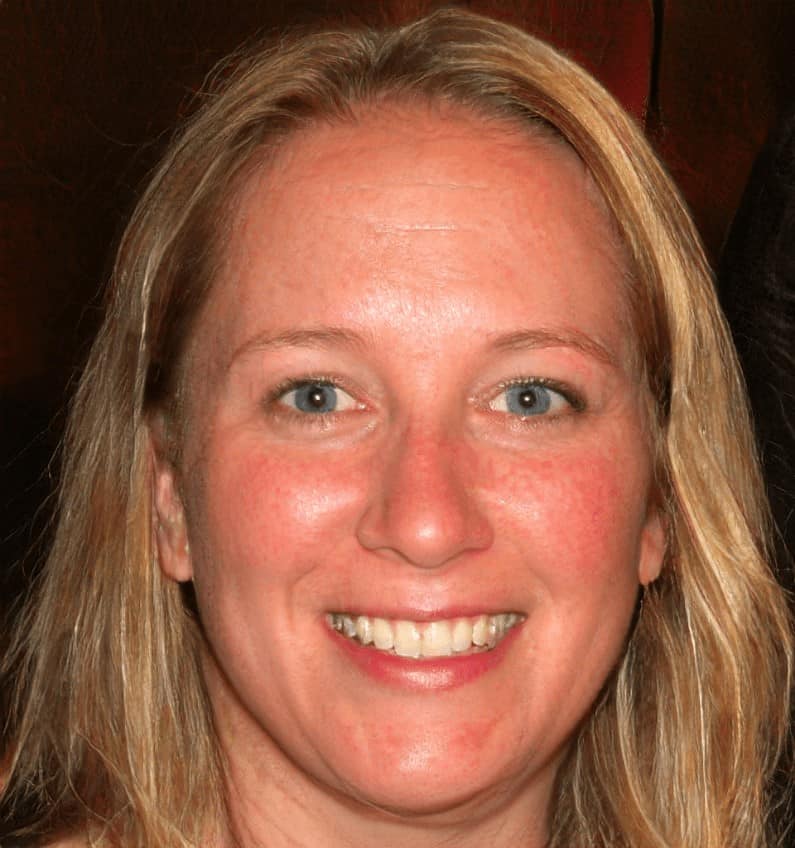 Megan Jones leads the editorial staff of Seaside Planet. They are a multidisciplinary team of outdoor adventurers, water sports lovers, and passionate beach goers. You can learn more about Meg and the rest of the editorial team here.