If you're planning an epic outdoor adventure with your canine companion, getting them the best waterproof dog collar is a must! Choosing the right collar for your dog determines the way you'll handle them, how long the collar will hold up, and how easy it is to clean. Waterproof collars are designed to withstand marine and rugged environments, and the materials tend to be easy to clean and maintain to ensure longevity in your purchase. Whether you're taking your dog kayaking, on a fun camping trip, or adventuring at the beach, a waterproof collar provides secure control over your best 4-legged friend and ensures it holds up in wet conditions. 
With many products on the market to choose from, we've gathered this simple and easy to read guide to help you in your shopping experience. Here are 5 of the best waterproof collars and a buyer's guide to help you choose which is right for you:
Comparison Chart
Bond Pet Products Dog Collar
Regal Dog Products Dog Collar
MASBRILL LED Safety Dog Collar
DogIDS Personalized Dog Collar
Waterproof and Weatherproof
Wateproof, Dirt and Odor Resistant
Waterproof and Odor Resistant
Black/Blue/Purple/Green/Pink/Orange/Red
Blue/Green/Orange/Purple/Red
8 Designs Choices Available
11 Color Choices Available
Bond Pet Products Dog Collar
Waterproof and Weatherproof
Black/Blue/Purple/Green/Pink/Orange/Red
Regal Dog Products Dog Collar
Blue/Green/Orange/Purple/Red
Wateproof, Dirt and Odor Resistant
8 Designs Choices Available
MASBRILL LED Safety Dog Collar
DogIDS Personalized Dog Collar
Waterproof and Odor Resistant
11 Color Choices Available
​The 5 Best Waterproof Dog Collars Reviewed
1. ​Bond High Performance Dog Collar
Review
The Bond high performance dog collar is designed for strength and security for your pup in all weather and environmental conditions. The durable rubber material used in it's construction is easy to clean, waterproof and heavy-duty to ensure it withstands the elements on your adventure. The chrome plated and rust resistant metal alloy hardware also ensures this collar is adjustable and long-lasting, even in rain, snow and the ocean. This collar provides both safety and comfort for your dog throughout the day, and the soft texture prevents it from catching on fur. The unique no-seam design means this collar has no stitches or rivets, which is ideal for durability and longevity. 
Along with a quality construction and heavy-duty materials, this dog collar also comes with a lifetime guarantee to ensure you have a worry-free purchase. It comes in a variety of colors to suit the personality of your dog, and it's available in XS, S, M, L, and XL sizes to ensure a proper fit around your dog's neck. 
2. ​Regal Dog Heavy-Duty Collar
Review
The Regal Dog collar is a handmade product that's suited for medium and large sized dogs with a neck size of 10 to 22 inches. This collar is waterproof and adjustable, ensuring a customizable and durable fit. It's designed with a center 'safety' ring to relieve pressure when your dog gets caught on an obstacle, and this ring is also a handy attachment point for your dog leash. Constructed with a rust resistant double buckle for secure adjustment, and a D-ring for attaching a leash and identification tags, this hardware won't rust when exposed to fresh or saltwater. Additionally, the webbing of the collar itself is coated in a durable vinyl-coating which allows it to retain it's flexibility in colder climates or weather conditions. This material also ensures that the collar won't absorb moisture, dirt or bacteria, making it odor-resistant and mildew-resisting. 
As an added bonus to this product, it comes as a collar and leash set to ensure both your dog's collar and leash are both durable enough to withstand the outdoor elements. This set comes in a variety of colors to best suit your, and your dog's, personality and aesthetic preference. It also comes in a variety of sizes for a custom fit to your dog's neck. 
3. ​Kurgo Waterproof Muck Collar
Review
The Kurgo brand is well known for it's durable outdoor gear, and the waterproof muck collar is no exception. This dog collar is waterproof, dirt and odor resistant, and perfect for canine companions who love exploring the great outdoors. Made of a soft, flexible and durable webbing material with a flexible waterproof coating to ensure it holds up in marine and rugged environments. The secure buckle closure, dog tag attachment and leash attachment points on this product are rust-resistant for longevity in wet climates, environments or weather conditions. Additionally, the materials used in this dog collar are easy to clean by simply running water over the collar. 
This dog collar comes in a variety of fun and funky styles and designs, and it also comes in 3 different sizes (S, M, and L)  to fit the individual neck size of your dog. Along with a durable and long-lasting construction and a convenient design, this collar includes a hassle-free lifetime warranty against manufacturer defects. As an added bonus, you'll find a convenient bottle opener on the tag attachment for ease on the go. 
​4. ​MASBRILL LED Light Up Dog Collar
Review
A unique and highly functional dog collar, the MASBRILL LED light up product is great for a variety of environments and conditions. The polyester webbing material used in it's construction is soft, flexible and durable enough to withstand the outdoor elements. Additionally, it features 3 LED light up modes for ultimate visibility in low-light, evening or early morning conditions. These modes include solid light, fast blinking light, slow blinking light and off. The modes can be switched easily by a simple click, and the collar is rechargeable from any device to ensure it's longevity for many adventures to come. The battery life on this collar runs for over 10 to 15 hours of usage after a full charge to ensure it lasts through your excursion. 
This high visibility and waterproof dog collar comes in a variety of colors to suit your aesthetic preference, and the personality of your dog. It also comes in 5 sizes, XS, S, M, L, and XL, to ensure a secure and comfortable fit around your best canine companion's neck.
​5. ​DogIDS Personalized Dog Collar
Review
The Dog IDS waterproof collar is a great choice for a collar and identification tag set. This low maintenance collar is made from a weather resistant, durable and soft grip poly coated nylon webbing to ensure it's able to withstand wet and outdoor environments. Along with a waterproof design, this collar is also smell resistant and constructed using  a corrosion-proof stainless steel buckle, leash attachment point and Id tag. These materials are used in this collars design to ensure it's longevity for many adventures to come. Additionally, the built-in nameplate ID tag features the most important information about your dog on the scruff side of your dog's neck. This added bonus makes it easy to identify the dog if it happens to get away from you, and ensures it gets back home to you as soon as possible. Each ID plate is laser engraved using a high power fiber laser to provide highly visible information. 
This collar comes in a variety of widths and sizes, which lets you choose an option that comfortable and securely fits your dog's neck. In addition, it's available in more than 10 vibrant colors to best suit your aesthetic preference and your dog's personality. To ensure your purchase is worry-free, this collar also comes with a lifetime guarantee. 
Choosing ​a Waterproof Dog Collar: Buyer's Guide
You are here looking for the best dog collar for your four-legged friend, which says you care enough to take the time and put forth some effort to ensure you get a quality collar for your pup. The dog collar market has been flooded with increasing numbers of manufacturers, offering a wide range of options, thus making finding the best dog collar a challenging undertaking.
You are choosing an item your dog will be wearing on a regular basis. Finding a high quality collar that will stand up to the constant wear and tear dog collars are exposed to makes your choice an important one. There are a variety of features you will want to consider to ensure you are purchasing a collar that is appropriate for your pup and is a durable and a quality product.
We have focused our reviews on high-quality, waterproof dog collars with various features to meet your individual needs and preferences. The reason for focusing on a waterproof collar is that eventually, even dogs that are not obsessed with being in and around water, will get wet, including their collar. 
The reasons for focusing on collars that are waterproof include:
Durability
Comfort
Odor-resistant
Dirt-resistant
Safety
Easy to Clean and Maintain
Quality and Value
You're investing not only in a dog collar but in the comfort, safety and care of your four-legged pal. Taking the time to ensure you are getting the best waterproof collar for your pup should be a priority. The following criteria and information is provided to assist you in what to look for during your search:
Waterproof
Some dogs avoid water like it's the plague and others seem to be caught in some kind of gravitational pull and can't avoid getting wet. No matter the pup, eventually they are going to get wet. Whether it's getting caught in the rain, giving them a bath or just being out in nature, water happens. 
For these reasons a waterproof collar is a good decision. The standard dog collar, that is not waterproof, will absorb water, causing it to stay wet for several hours. A waterproof collar requires little more than a quick wipe to clean and dry. 
The standard dog collar that gets wet, absorbs and retains water, as well as dirt, sand or debri, becoming a breeding ground for bacteria that can lead to the growth of mold and mildew. Not only will this cause the collar to smell and retain odor but will compromise the strength and durability of the collar and potentially the health of your dog. 
Maintenance
A waterproof dog collar provides an easier means for cleaning and maintaining the item. If the collar gets wet and/or dirty all you need to do is simply wipe it down with a cloth or paper towel. Occasionally, hand washing the collar using warm water and a mild dish soap will remove any dirt or build up that may occur.
In addition to being easy to clean, a collar that has any metal components (D-ring, clasp, buckle, ID tag) should be rust/corrosion resistant, collar material should be chew resistant, along with being dirt and odor resistant.
Odor-Resistant
Ultimately, dog collars pick up dirt, odors and get wet from the environment and are in contact with your pup. As a result, overtime these factors will result in bacteria growing in the collar's fibers, which creates even more unpleasant odors. This bacteria can also have an impact on your dog's health and well-being.
A waterproof collar is made of a non-porous material that does not allow dirt, sand or debri to become lodged in the fabric. Additionally, these collars repel water which prevents odors from developing. You should be able to find waterproof collars that are anti-bacterial and are specifically designed to avoid retaining orders or bacteria.
Dirt-Resistant
Your pup's collar is going to come into contact with not just dirt but a variety of other substances. A day at the beach is sure to include sand on the collar. Your dog's natural instinct is to sniff and explore, which will expose the collar to different matter (pollen, dust and other remnants). Additionally, your dog's skin or your hands or other people coming in contact with your pup will emit oils that will transfer to the collar.
A waterproof collar made from material(s) that will avoid absorbing water, dirt, or other substances will make for a longer-lasting, odorless and safer option for your dog. A dirt resistant collar will also keep it looking new, longer and avoid fading or staining.
Hardware
The hardware on your dog's collar includes D-rings, buckles, slides, snap hooks, and ID plate. The hardware can be made from either metal or plastic. In either case you want the hardware to be made offering a durable, high-quality and functional design. 
A buckle, made from a hard, sturdy plastic provides a nice option. You will want to make sure of the quality, avoiding any cheap and flimsy plastics, as they won't last and could compromise the safety of your dog. The benefit of a quality plastic buckle is the durability, ease of use, scratch-resistant and rust-proof. 
A buckle made of metal should be rust and corrosion resistant. A brass or stainless steel material are good options to consider. Any D-rings, buckles, slides, snap hooks and/or ID badge should all be made from a rust/corrosion resistant material.
Often manufacturers who offer high-quality dog collars will be able to provide a pull strength rating for the number of pounds a collar and hardware can withstand. Check to see if the manufacturer provides this information for your consideration.
Comfort
Your dog will be wearing a collar, if not all day, at the very least for extended periods of time. As a result, it's important to consider the texture of the collar to ensure it provides a comfortable fit for your dog. Often overlooked is finding a lightweight collar to avoid any undue burden or weight to your dog's neck. 
Also, find a collar design that has smooth edges and surface, avoiding any features that could rub and/or irritate your dog's fur and skin. Another element to avoid are any components or design features that can catch or pull on your dog's fur. A nice option offered on some collars is a neoprene (material used in scuba wetsuits) band and/or a padded foam material on the inside portion of the collar.
A priority for purchase should be the levels of support, comfort, and pleasure the collar will provide for your pup. With a variety of innovations and features being offered focus on the interior of the collar and the comfort it will provide. In evaluating the comfort level factor in that your dog is wearing it all day, while they are sleeping, playing and in a variety of environmental conditions from bright sunny days to getting caught in the rain.
Durability
Unfortunately, not all dog collars are created equal. Some designs are made to last the lifetime of your dog while others may fail or begin to show signs of wear after only a short period of time. 
As stated previously, metal hardware should have stainless steel buckles, D-rings, nameplate and rivets. Additionally, the collar material should be made from UV inhibitors to prevent fading or yellowing, along with avoiding the material degrading. Waterproof collars provide safe, pleasant (non-odor) and enjoyable gear for your pup. 
Do your due diligence in researching the materials, design and quality of the collar and all of the components. Poorly constructed products will show wear (fading), begin to degrade (starts to rip or tear) and/or malfunction. 
Test the product by pulling and tugging to ensure it holds its shape, avoids stretching and has a durable feel. You may also want to pour some water on the collar. The water should run off or bead on the collar. If any water seeps into the collar it is not waterproof and should be avoided. 
Adjustability
A longer collar,about 2 inches longer than your dog's neck circumference and that provides a buckle with various adjustment holes or adjusts to fit by sliding the collar webbing through a ladder lock or slider is preferable. 
The ability to make adjustments to the collar will ensure a comfortable and secure fit throughout the life of your pup. Dogs like humans grow and change shape over time. Additionally, as a collar is used it may stretch and require some adjustment for a proper fit. The ability to adjust a collar for varying fits is important.
The more flexibility and size options your collar offers, the better suited it is to provide a comfortable fit. An overly tight collar will cause discomfort for your dog and creates an unsafe situation. A collar that is too loose may be a more comfortable fit but compromises the security and safety of your dog.
A general guide for determining whether a standard collar is a good fit for your dog is to try fitting your pointer and middle fingers between the collar and your dog's neck. If it's a tight fit on your fingers, then you can safely assume it is too tight for your dog's neck. 
Other Considerations
In addition to the above features some additional considerations you may want to factor into your purchase include the following:
Style: We all want our pups to look good, so considering the color, design and style of the collar is important. Finding a fashionable option while still getting a high-quality collar is attainable. If cost isn't a huge factor you can even go the route of a custom and personalized collar offered by several manufacturers. A nice option to consider is a personalized name plate with you and your dog's identifying information. Do not compromise quality for any additional features.
Value: The great thing with so many manufacturers, with a variety of options to consider, ensures you can get a high-quality collar, that meets your personal style, and at a reasonable cost. A waterproof collar that repels germs and bacteria while providing a secure and healthy product that consistently performs is at hand with a little research.
Pup's Age: Puppies or younger dogs that are still being trained, are more energetic and are experiencing things for the first time may have different requirements than an older (health considerations), more docile and well trained dog. Factor your dog's individual circumstances and needs into your decision-making.
Sensitive Skin: Some collars will have a dye injected for coloring. If your dog has sensitive skin, you will want to avoid such collars. A nylon collar is more likely, due to the nature of this material, to lose dye, exposing your pup's skin to coming in contact. 
ID Tag or Plate: Whether it's an identification tag or plate the option of personalizing the collar is worth considering. The information should include your name and phone number to ensure, in the unfortunate case your dog gets separated from you, that they are returned. 
A tag should attach by sliding onto the collar. Avoid attaching to the D-ring as it will hang loose and can become snagged on objects or your dogs fur. A plate is attached directly to the collar with rivets. Any option should be laser-etched to avoid rubbing off or wearing over time and can withstand exposure (rusting or corroding) to water. 
Reflective Material: A reflective material allows your dog to be visible to other hikers, drivers or cyclists and is especially important in low light situations (dusk or dawn). Another consideration are collars that are available in bright, neon colors. In addition to being visible at all times of the day, they help your pup to be seen when it's raining or snowing outside.
A collar should always be used whenever you have your dog outside, whether on a walk, a hike or just simply to play. The collar is a secure attachment and keeps your pup safe. It also is a way to provide some style and personalization for our four-legged friends that ensures they get returned if separated from us.
Investing in a waterproof collar is worth any added expense to keep your dog clean, healthy, comfortable and safe. They are longer-lasting and durable, creating value in your purchase. Use the information provided to guide your search to getting the best waterproof dog collar for your and your pup.
​Final Thoughts

There are many factors you should consider when choosing the best dog collar for your next adventure. Traditional collars just won't do for rugged outdoor environments, or elements like rain and sun. Using this guide to the best waterproof options on the market today, you're sure to find a product that's right for your dog and get exploring as soon as possible! 
Has this guide helped you to choose the best collar for your next adventure with your canine companion? We would love to hear about it in the comment section below! Additionally, check out some of our other dog adventures guides like Tips for Traveling With Your Dog, the Best Dog Carrier Backpacks, the Essential Guide to Dog Beach Etiquette and Safety, and the Best Dog Packs for Hiking.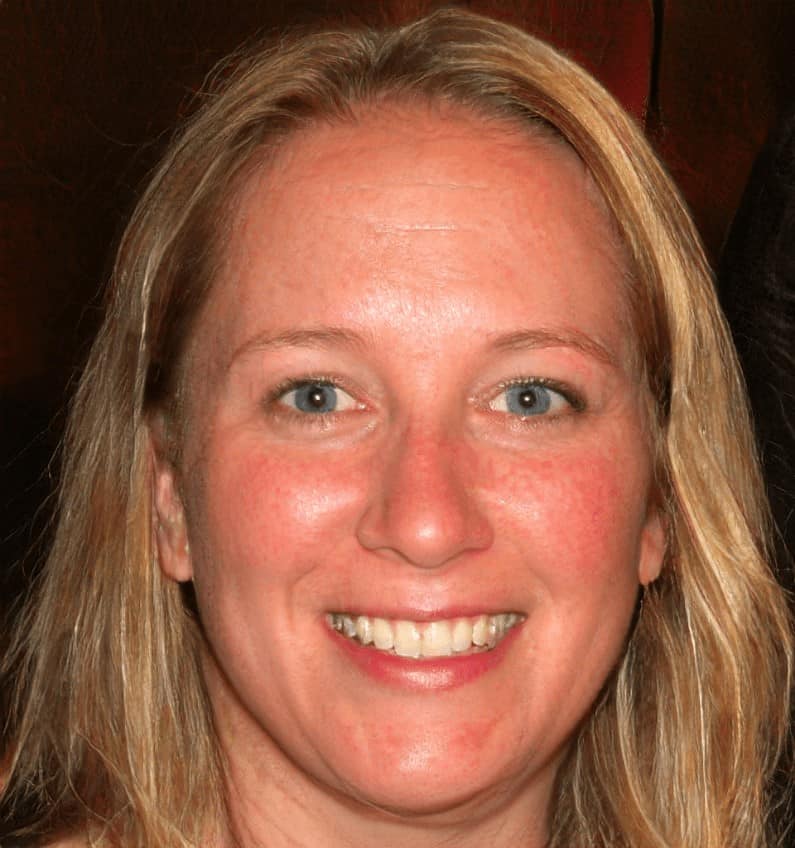 Megan Jones leads the editorial staff of Seaside Planet. They are a multidisciplinary team of outdoor adventurers, water sports lovers, and passionate beach goers. You can learn more about Meg and the rest of the editorial team here.